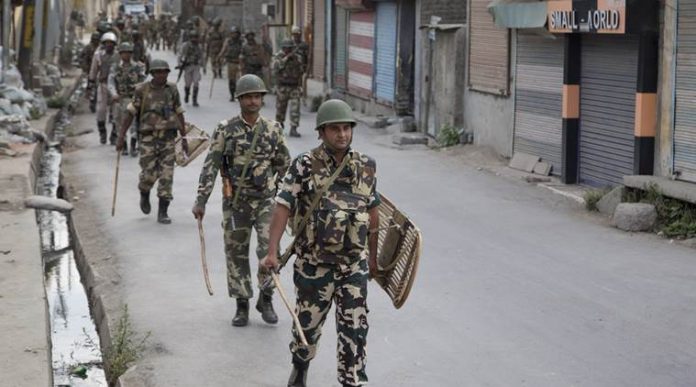 New Delhi (IANS): The Centre on Sunday decided not to extend the suspension of anti-terror operations in Jammu and Kashmir as announced in the beginning of Ramadan.
A Ministry of Home Affairs statement said that the operations against terrorists will resume.
"The government took the decision that security forces will not conduct offensive operations in Jammu and Kashmir during the holy month of Ramadan," Home Minister Rajnath Singh said in a tweet.
"This decision was taken in the interests of the peace loving people of Jammu and Kashmir, in order to provide them a conducive atmosphere to observe Ramadan."
"The security forces are being directed to take all necessary actions as earlier to prevent terrorists from launching attacks and indulging in violence and killings," the Home Minister said in another tweet, adding "the government will continue with its endeavour to create an environment free of terror and violence in Jammu and Kashmir".
The ceasefire was announced on May 16.