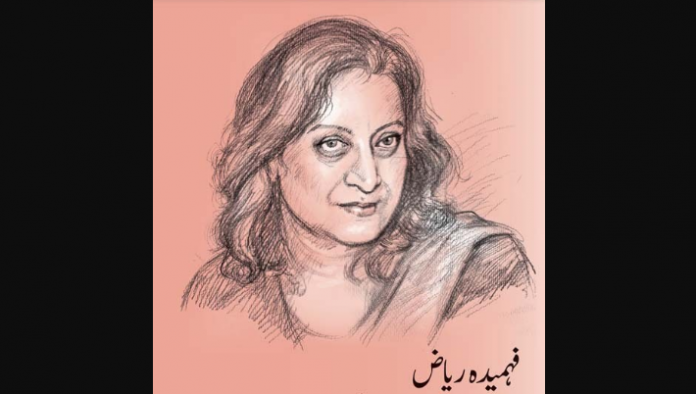 By Nikhat Fatima, TwoCircles.net
Noted Pakistani feminist writer and poet Fahmida Riaz died in Lahore, Pakistan on Wednesday night at the age of 72. The eminent progressive writer, who was also hailed by many as the pioneer in feminist literature, had been suffering from illness for the past few months, reported Dawn news.
Riaz was also a human rights activist and the author of more than 15 books on fiction and poetry.
When "Badan Dareeda", her second collection of verse, appeared in 1973, she was accused of using erotic and sensual expressions in her poetry. The themes prevalent in her verse were, until then, were considered taboo for women writers.
Born into a literary family of Meerut (India) on July 28, 1946, her family settled in Hyderabad after her father's transfer to Sindh. She was four when her father passed away and was brought up by her mother. After completing her education she began working as a newscaster for Radio Pakistan. She had started writing at a very young age, managed her own Urdu publication named Aawaz.
Aawaz was later banned for its revolutionary vision and publishing articles containing a liberal view on the then ruling government.
Riaz, in addition to her literary pursuits, always played an active role in social and political activities.
She lived in self-exile for over six years in India when former military dictator Gen Zia-ul-Haq ruled over Pakistan. She worked as a poet-in-Residence at Jamia Millia University in this period.
She was appointed managing director of what was then the National Book Council of Pakistan during the first Pakistan People's Party (PPP) government (1988-90).
In Benazir Bhutto's second tenure as Prime Minister, she became associated with the Ministry of Culture.
In 2009, she was appointed the chief editor of the Urdu Dictionary Board in Karachi.
Famous Pakistani writer Kamila Shamsie condoled Riaz's death and termed her "one of the brightest of lights in the dark days" of dictatorship.
Senior journalist Raza Rumi called her the "finest of our poets, writer, and translator, activist" on Twitter.
Noted Pakistani author Ayesha Siddiqa, said : "Sad to lose another very lovely Khala the dynamic @fahmidaRiaz she was brave, daring and a great person – rest in peace Khala you will be missed in a land where people can no longer disagree and still live."
Central committee member of CPI-M  tweeted Renowned Pakistani Poet Fahmida Riaz passes away in Lahore. She had fled General Zia-ul Haq's tyranny, sought refuge & spent 7 years in exile in India. Her warning to Indians on religious fundamentalists remains and will keep ringing forever.
Her works have been digitised by the Rekhta Foundation and available on their site: Fahmida authored of several books like Godaavari, Khatt-e Marmuz, Khana e Aab O Gil, Pathar ki Zaban, Dhoop, Badan Darida, Karachi, Adhoora Aadmi, Khule Dareeche Se, Qafle Parindon Ke, Gulabi Kabootar, etc. Apart from this she also translated the masnavi of Maulana Jalaluddin Rumi from Persian to Urdu, Shah Abdul Latif Bhitai and Shaikh Ayaz from Sindhi to Urdu and Rumi's shayari into Urdu.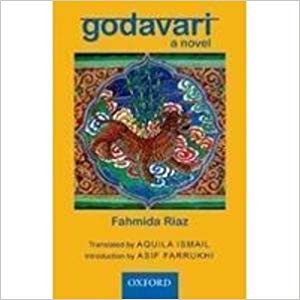 One of her famous poems presented here:
Woh ik Zan-e-Napaak Hai (She is a woman impure) which talks volumes about her courage
She is a woman impure
imprisoned by her flowing blood
in a cycle of months and years.
Consumed by her fiery lust,
in search of her own desire,
this mistress of the devil
followed his footsteps
into a destination obscure
unmarked, unmapped before,
that union of light and fire
impossible to find.
In the heat of her simmering passion
her breasts have ripped
By each thorn on the wayside
every membrane of her body ripped.
No veil of shame conceals her body
No trace it bears of sanctity
But, O Ruler of land and oceans,
who has seen this before?
Everywhere your command is supreme
Except over this woman impure
No prayer crosses her lips
No humility touches her brow.
Source: We Sinful women, contemporary Urdu feminist poetry by Ruksana Ahmad
(With inputs from IANS)