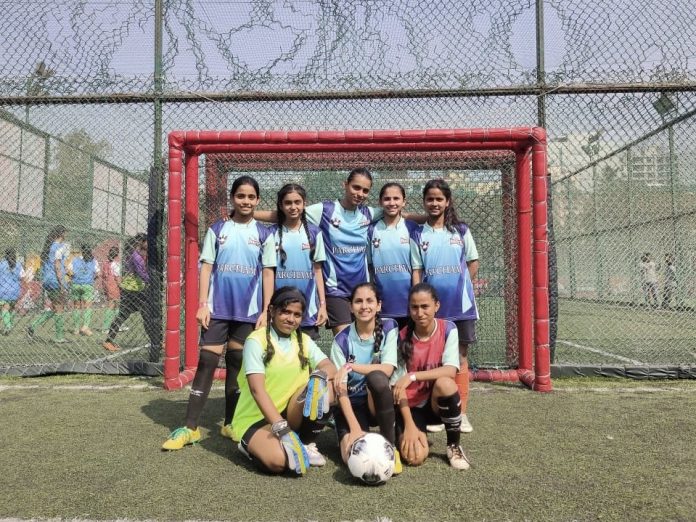 By Aparajita Ghosh, TwoCircles.net 
Mumbai: "We wanted to break the stereotype and bring girls together to interact," said Sabah Khan, co-founder of Parcham. The organization helps in carving out women's spaces within the men-dominated sports field and ghettoized landscapes of Mumbra.
Sabah is a member of the Muslim Women's Right's Network advocating rights of Muslim women and gender laws since 1999 and formulated progressive Nikahnama.
Muslim girls are always portrayed as victims and deemed to wear the burqa. We wanted to change that", she argues.
Parcham was initially an informal group discussing societal issues elevating the voices of local women.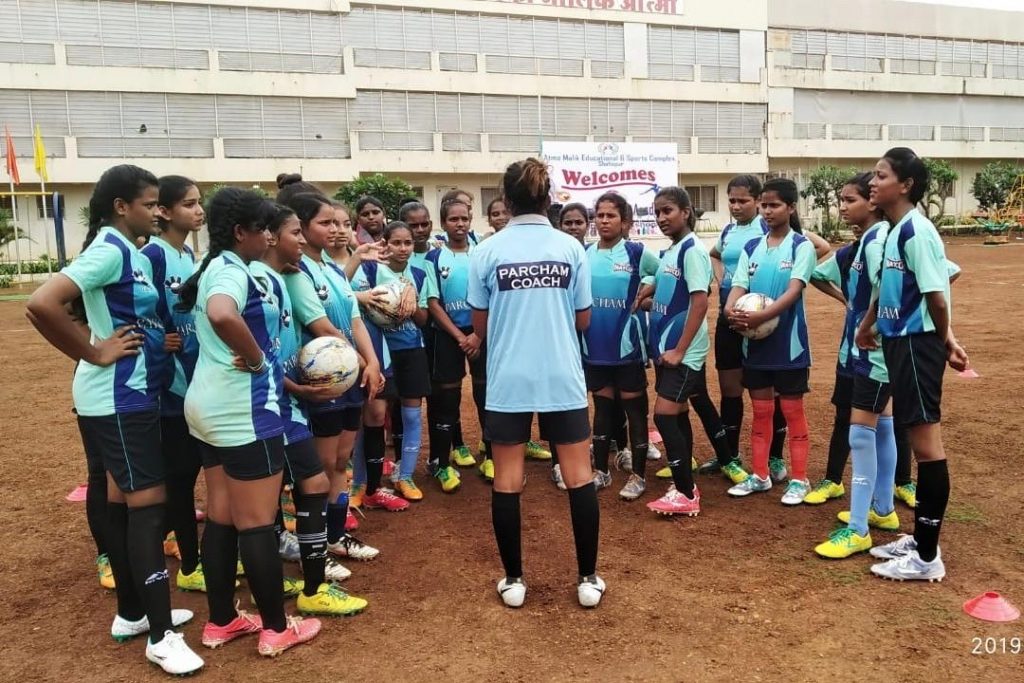 Magic Bus is a non-governmental organisation for children that approached Parcham in 2012 and came up with a football initiative for girls.
The team tirelessly stood outside colleges and markets to distribute pamphlets for girls to join.
"We never saw Muslim girls play in open grounds. We always saw them sitting in the corner," said Salma Ansari, who played with Parcham initially and now trains the teams.
Sabah along with Salma, Aquila and other team members created the all-girls football team. The first batch consisted of 40 girls and today the numbers have grown up to nearly 80 playing for Parcham.
Sabah worked towards stretching the boundaries and struggled to use playgrounds for practice. "The boys played for a longer time even on Sundays and often caught fights with girls over open spaces", said Sabah.
"The girls had to cook and study after going back home. They had very limited time to play. But the boys were rigid," she adds.
Their only vision is to amplify the voices and connect girls from different backgrounds to overcome the hegemony created by society.
"It was uncomfortable at first. We played in salwar kameez and people gathered to see us play, but we wanted to play no matter what and we continued," said Salma.
Madina Bi Mohammed Makbool, 19, started playing with Parcham along with her younger sister, Aziza last year. "We went for a camp at Atgaon in October that stands as the most memorable tournament. We played against hundred plus players and reached finals," she said.
The organisation illuminated how society has often generalized the perception of Muslim women being oppressed and various stereotypes that are widely held.
Muskaan Sayed joined Parcham in the year 2013 when she saw Aquila and other team members with pamphlets. The Annual Football Programme by Magic Bus was the first-ever competitive match that the team played and won when Muskaan had hit the last ball straight into the goalpost.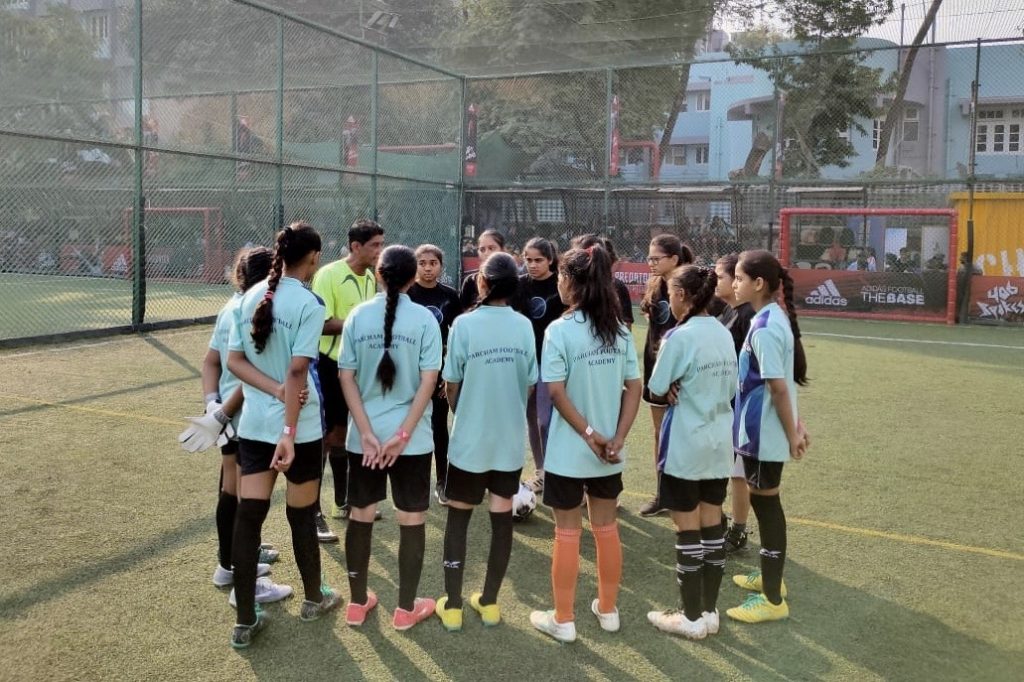 "I remember the moment when we started screaming that it's a goal and we group hugged out of happiness", she said.
"After seeing Muskaan play, her younger sister joined along. Their father told me that if they wish to pursue their career in football, then they must", says Fatima Syed, Muskaan's mother.
The society keeps telling the girls, 'how can we play without our naqabs', 'your body is becoming like men' or 'boys will watch you girls play', says Salma.
The COVID-19 pandemic forced Parcham to take classes online and conduct mental health sessions simultaneously for girls to remain positive and emotionally stable under lockdown.
Ever since Parcham has taken flight, they have not looked back. The team now plans to start an academy to train girls from impoverished backgrounds.
"We are here to prove that football isn't the sport only for the elites", said Sabah.