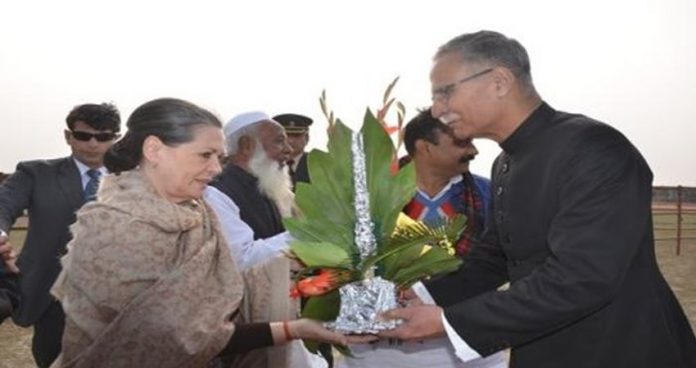 By Sami Ahmad, TwoCircles.net
Bihar: Aligarh Muslim University Centre at Kishanganj (AMU-K) is silted at Mahanada after its opening in 2013. It is promised to be a campus of 224-acre land on this Ganga tributary's bank but till now it is reduced to just two buildings at Millat Chowk, effecting the education and livelihood of the minority communities in the region.
Created on the recommendations of Sachar Committee, this centre, third one along with Mallapuram in Kerala and Murshidabad in West Bengal, is expected to be a great educational gift to this area for the predominantly Muslim community and for all in general. It is expected to be a learning cradle for around 25000 students.
370 kilometres northeast of Patna, Kishanganj may be considered as the capital in backwardness of Seemanchal, the borderline of Bihar, but educationally it is one of the most backward regions. The literacy rate in Kishanganj is around 43%.
There is a budget allocation of Rs. 136.28 crores for this centre but only Rs. 10 crores has been released by the minority welfare department of the central government till now. The work of boundary wall has been completed by this amount.
On the complaint of one Manjhi Pragnas Abhen Baisi the proposed centre at Chakla 8 kilometres from Kishanganj town, is facing a trial at the Eastern Zone Bench at Kolkata of the National Green Tribunal on environmental grounds.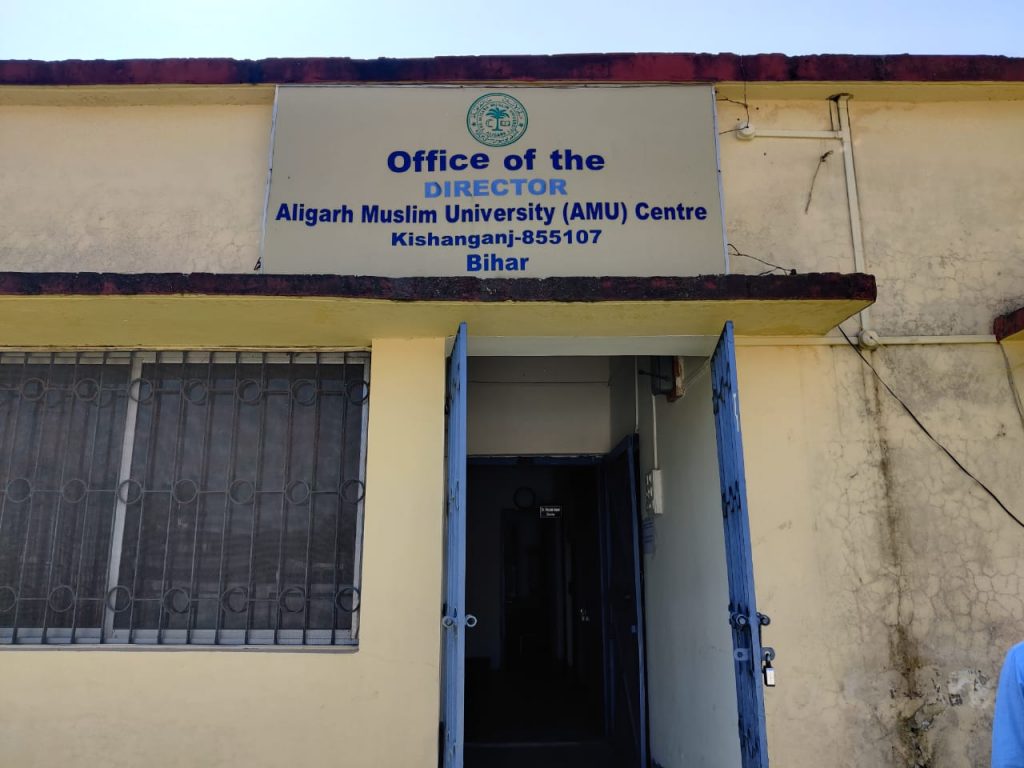 Baisi had involved Government Officials and University as a respondent in this case. Therefore, the then district magistrate asked the University not to construct any building on the said land. The University is now fighting the case at NMCG or the National Mission for Clean Ganga where the hearing is getting delayed due to Covid-19. NGT had sought reports from the district administration and NMCG.
This issue has been raised in the Parliament too by local MP Mohammad Jawed but to no avail. Recently Congress leader Rahul Gandhi too discussed this in his election speech.
This centre started with two residential courses – one-year B.Ed. and Two years M.B.A. but the B.Ed. course got embroiled after two batches on flimsy grounds at NCTE or the National Council for Teacher Education.
AMU-K centre's courses are running on guest teachers but due to the non-recognition of the B.Ed. course teachers meant for this have been relieved.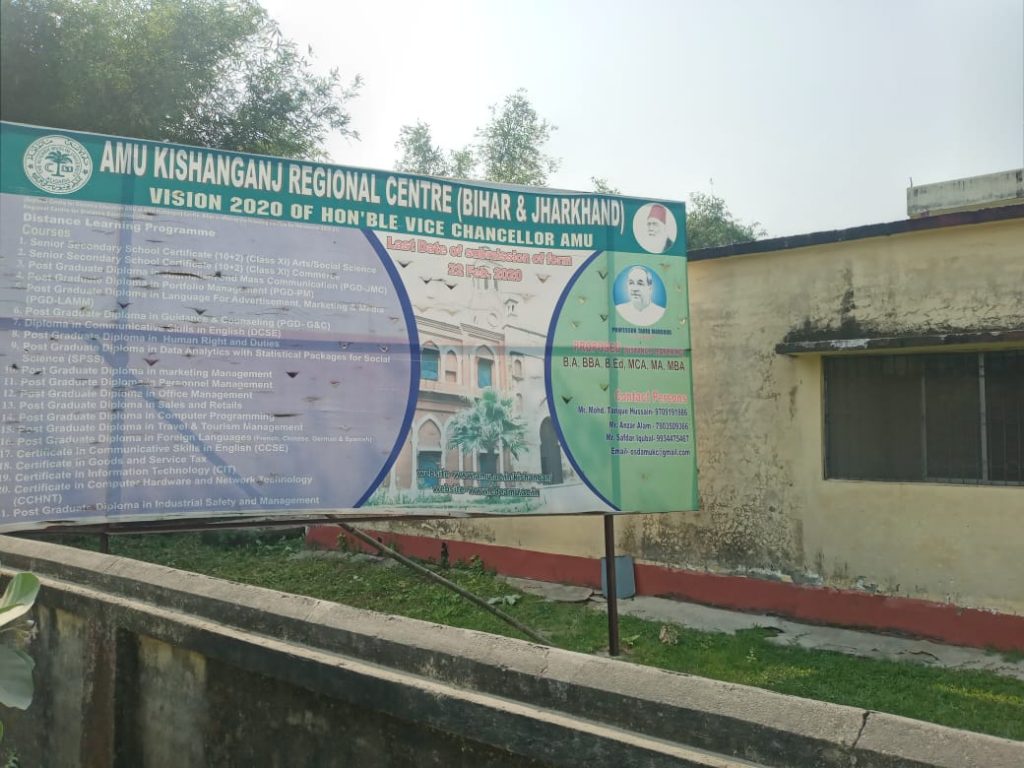 Dr Hassan Imam, director of this centre, is quite an optimist person. And a bit of fighter too.
Talking to TwoCircles.net, Dr Hassan says that the AMU-K centre would come out of the hurdles with a resolve to fight for it. He says that the centre's biggest problem is the land clearance. Once it is over, AMU, Aligarh is capable enough to take care of it. The fight to get the remaining 126 crore rupees will be a bit easier after the land clearance.
On the academic front, the objection by NCTE is being fought in Patna High Court. The academic year of 2019-20 is missed as NCTE did not extend the recognition based on some miscommunication. While the centre has applied for the extension of the recognition for the B.Ed. course, they objected on a proposal of extending the number of admissions which, in fact, was not demanded. Therefore the course stands derecognized and a legal battle is on in Patna High Court.
Mohammad Muntakhab Alam is a pass out of AMU-Kishanganj. He is working in ICICI Bank, Kolkata after completing his M.B.A. from this centre in 2019. He hails from Barsoi, Katihar in Seemanchal. He could have gone to AMU, Aligarh Main Campus as he had qualified but due to proximity and home conditions, he preferred AMU-K centre. He says that objection in NGT should not be a hurdle in the construction of the main campus. He says that there are other institutions constructed near Mahananda river but only the AMU centre is facing such objection.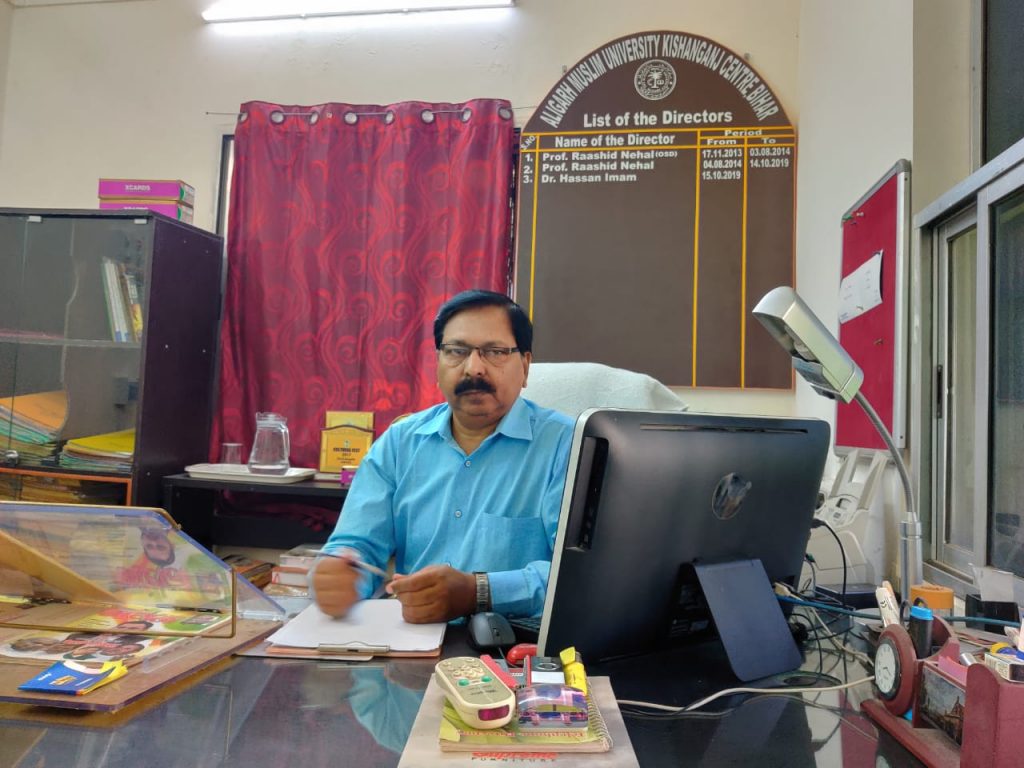 He further said that the ambience of the full-blown AMU centre would help the people of Seemanchal both educationally and financially.
For Babuddin, a final year M.B.A. student from Aligarh, a "full-fledged AMU-K centre would generate employment for the locals." He is peeved that the location of this centre has been made an issue in NGT.
An alumni of the AMU-K, Shahzad Ghani hails from Phulwari Sharif, Patna. He is finance executive in an MNC at Aligarh after completing his M.B.A. at AMU-K centre in 2019. He feels sorry that due to the 'unnecessary objection in NGT' the centre is not being developed. "Once this centre is developed, it would greatly help Bihar minority students, particularly from the deprived areas of the Seemanchal," he said.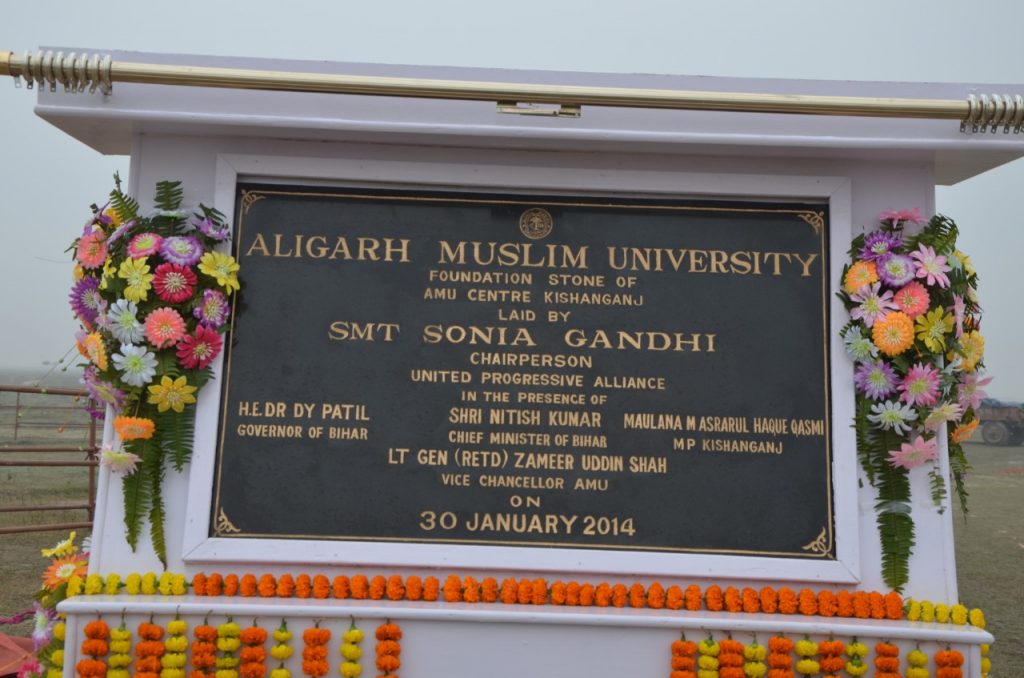 Junaid Khan is an M.B.A. student (2019-21), hailing from Chharra, Aligarh. Talking to TwoCircles.net, he says that he chose AMU-K over AMU-Murshidabad centre for its location and the faculty. "This centre has a good facility for a hostel. Once this centre is developed in its full capacity, it would get a lot of top faculty members," he said.
Dr Hassan is happy that the Bihar government has approved a 100-bed hostel for the centre which has crossed the tender hurdle. This will enable the centre to start its third course – a 5 year integrated BA LLB course. With this, the centre has also proposed to get a staff strength of 21 teachers and 20 non-teaching members.
One more positive for the centre came when AMU VC Tariq Mansoor approved it as a centre for the entrance examination for class XI. Around 1400 hundred students sat for the test on November 22.
Dr Tanwir Arshed, Assitant Professor at Presidency University, Kolkata is from Kishanganj. He says that this centre is a dream project for the entire region but due to a ridiculous objection its progress has been halted.
"AMU-K centre would be an incredibly important institution for not only the Muslim community but also for entire downtrodden section society of Kishanganga, Darbhanga and Northern part of West Bengal like Dhupguri and Islampur," says the Professor.
Dr. Tanwir adds that this region is one of the most backward in many ways –  educationally, economically and politically. He hopes that the new government at Patna and the central government would take care of the hurdles before this centre and make all the necessary arrangement to settle the issue. "When the centre is complete, it would also help the economy of the region," he believes.
Abdul Qadir who teaches economics at Mirza Ghalib College, Gaya is of the view that, "the NGT objection seems a bit far-fetched. Waterfront location of educational institutions has, for ages been preferred for its natural ambience. The building design will most probably be eco-friendly and amenable to change as per green law requirements."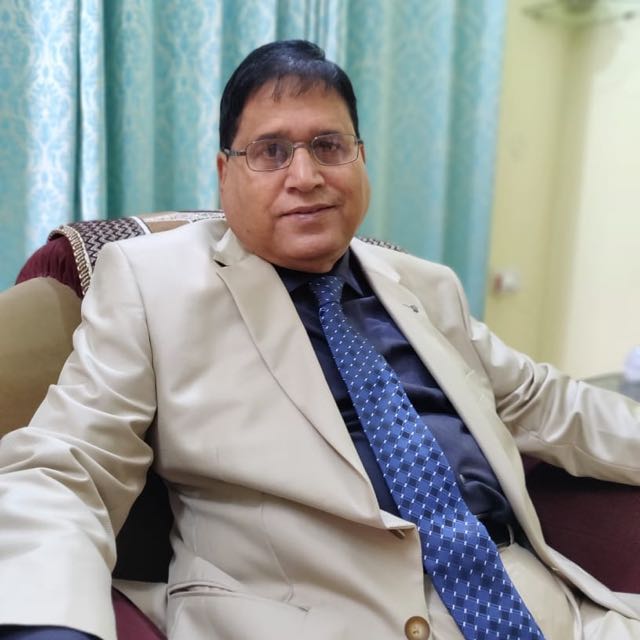 Professor Abdul Qadir, who is a keen watcher on the educational progress of Bihar, says that the approach and modus operandi of such bodies, in many cases lacks logic and practical applicability. "The body should have cooperated. The road to hell, as they say, is paved with good intentions. In any case, NGT objection appears to be selective and based on far-fetched logic," he adds.
He is hopeful that the centre will help create awareness about the environmental issues in one of the most backward regions of the country.
Sami Ahmad is a freelance journalist based in Patna, Bihar.