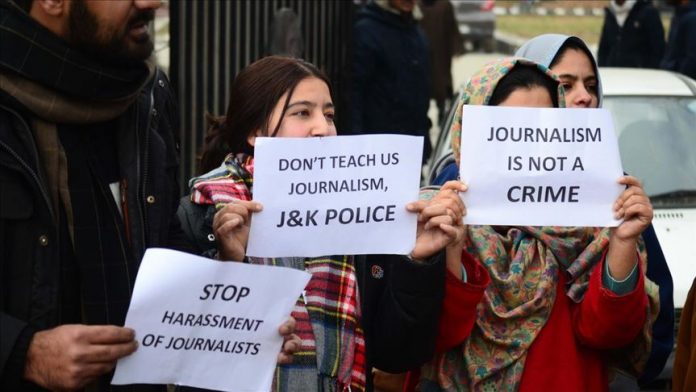 Auqib Javeed, TwoCircles.net
Srinagar:  As internet restrictions in Kashmir extend for over six months, journalists in the Valley have been complaining of harassment by authorities, with accusations on security forces of summoning and detaining them, scrutinizing phone data and social media monitoring hence restricting the scribes to carry out their daily work.
Since the scrapping of Article 370 on August 5 by the Central government of India, many journalists are reported to have been summoned by the Jammu and Kashmir Police to the notorious torture centre, Cargo, in Srinagar while many were harassed and intimated by the authorities. When reporting from the ground, journalists say, they face a lot of violence and abusive treatment with instances of being beaten up, intimidated, their cameras broken at times. Journalists working in the Valley from both national and international press bodies have been voicing the same. (https://cpj.org/blog/2019/09/kashmirs-news-media-faces-existential-crisis-amid-.php). Especially those working in the Valley after August 5 opine that their curfew passes are no longer honoured by the security forces and they are not allowed to reach the victims or to a particular spot to cover a story despite the required access.
"On 14th of August 2019, government forces barged into my house and detained me", said Irfan Amin Malik who was picked up from his residence in Tral. He added that he was kept inside the police station for one whole night while his family approached media facilitation authorities and after a series of briefings he was finally released.
Irfan works with the local daily, Greater Kashmir. On September 1, senior journalist Peerzada Ashiq was summoned at Kothi Bagh Police Station where he was pressurized to reveal sources of his story. "I was asked to reveal my sources who had shared official data on detentions with the newspaper," said Ashiq, who works with The Hindu.
Similar incidents of journalists being thrashed or detained have been consistently flooding across online and offline news services in the following months after the abrogation of 370. In November, a freelance photojournalist Muzamil Mattoo was beaten in downtown Srinagar while covering Khojje Digar prayers. In December, two journalists, – Azaan Javaid from The Print and Anees Zargar from Newsclick were beaten up by police in full public glare in Srinagar while covering a protest. Despite assurances by the police, no action was initiated against the accused cops. Bashaarat Masood of the Indian Express and Hakeem Irfan from Economic Times were summoned to Cargo where the duo was grilled regarding sources of their stories. Safwat Zargar of Scroll.in was stopped midway at Handwara and taken to Superintendent of Police for questioning and intimidation.
Zargar, who was thrashed by the cops opines that for a democracy to thrive it's important to allow the press to work freely although he does not shy away from accepting that there is an increasing threat of harassment to journalists because of the impunity granted to security officials. "We can't do anything. Our job is to report based on facts and the onus lies on the government whether they will allow the press to work freely or not," Zargar says.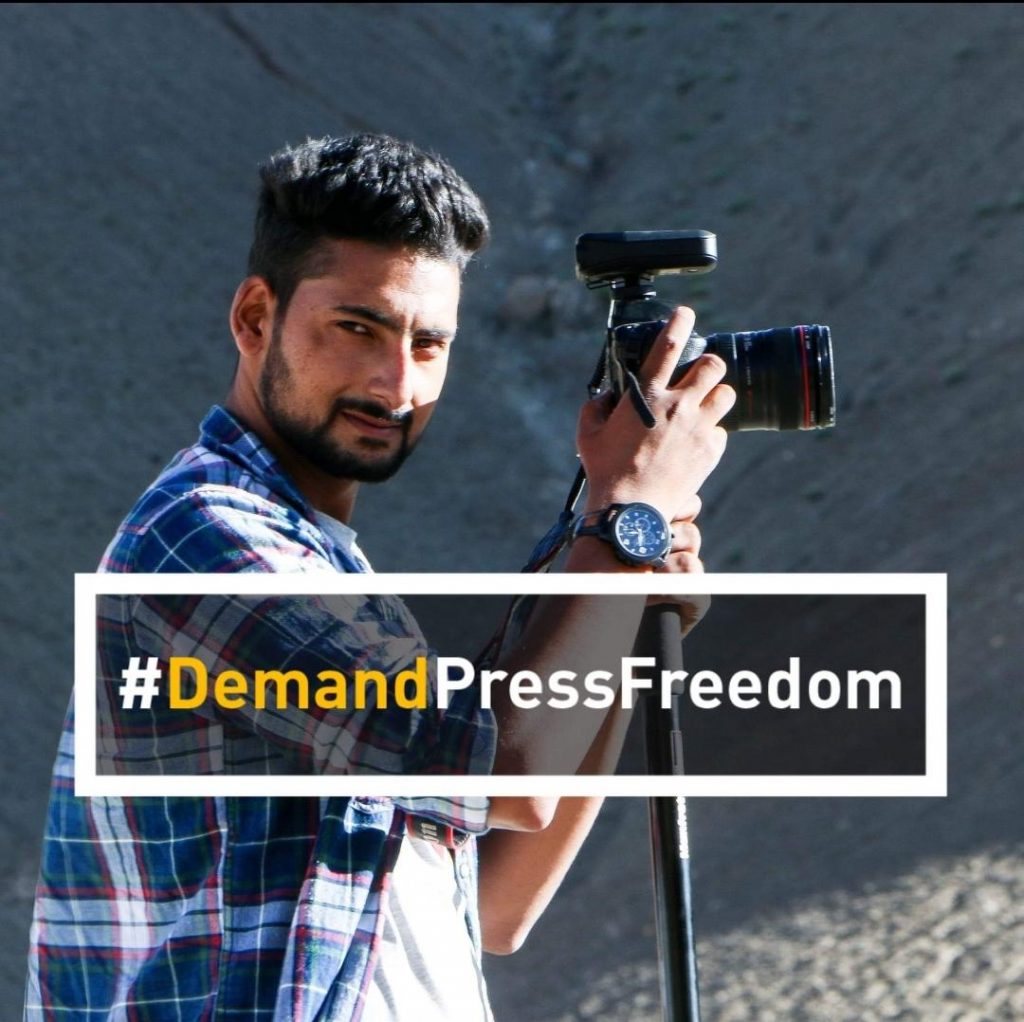 Despite several reports and statements from local and international journalists condemning the harassment of scribes during the six months communication blockade, the new Union Territory demonstration seems to be least bothered about it. While the Indian media is busy endorsing the narrative of normalcy in Kashmir, these journalists believe that the intimidation is being done to prevent them from reporting factual stories from the ground. The authorities, journalists asserted, have exercised direct control over the internet services in Kashmir as they had done during the 2010 and 2016 unrest but banning internet and mobile phone services lead to even worst law and order situation as people are misinformed in the absence of functional media.
"The abusive treatment and violence has been part of their lives," said a freelance journalist Mudasir Kuloo. Kuloo says that for press bodies working in the Valley, there is no freedom of information while even the present laws like the Right to Information Act do not make it easier for them to access officially held information.
More recently, Naseer Ganai from the Outlook magazine with another journalist Haroon Nabi was summoned to the Cargo on February 8 where they were questioned for reporting a statement of JKLF which stands banned by the government. "I was asked to reveal email ID from which I had got the statement," said Ganai.
"I saw policemen surrounding our premises. The police official asked me to come along and snatched my phones," said Kamran Yousuf. Multimedia journalist working with Newsclick, Kamran was most recently picked up from his home by the police at 11 PM in the night. Although he was released late past midnight, no one can gauge how far this unchecked problem can go.
As journalists continue to be threatened in the Valley for simply carrying on with their professional duties, Kashmir Press Club (KPC), on February 10 convened an urgent meeting to discuss physical attacks, threats and intimidation being meted out to the journalists in Kashmir by J&K Police. KPC, an umbrella body of over a dozen journalistic associations, noted that "the journalists have been harassed and are being subjected to harassment is evident by the fact that since August 5, several journalists reporting from Kashmir were summoned and questioned by police for their work."
It iterated that that there is ample evidence of physical assaults, threats and summons to journalists from the Police's counter-insurgency centre at Cargo in Srinagar, asserting that "this has become a routine exercise."
KPC highlighted that the harassment and questioning of journalists in Kashmir on flimsy grounds by the J&K Police for their work is in fact a damning verdict on the appalling condition in which media is operating. In the light of such unfortunate and unnoticed cases, KPC extended its serious condemnation of harassment of Kashmiri journalists, demanding the Union Home Minster Amit Shah to take serious note of the harassment of Kashmiri journalists.