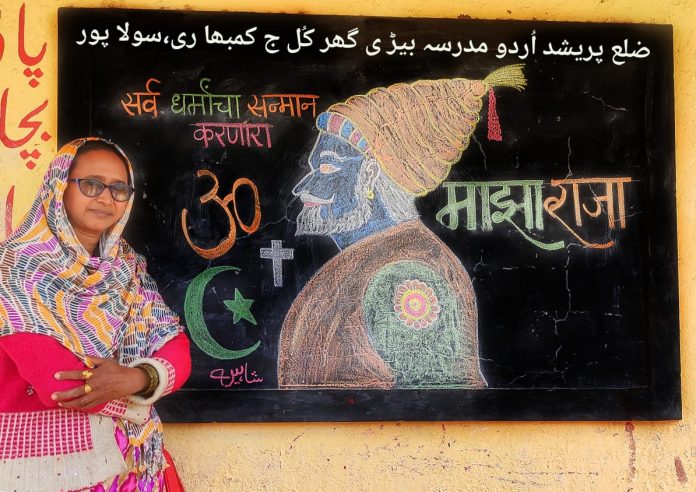 By T I Inamdar, TwoCircles.net 
The 390th birth anniversary of the most loved Maratha leader Shivaji, 'Shiv Jayanti' was celebrated on February 19 across educational institutions and social organizations of Maharashtra.
The occasion was celebrated independently in cities of Bhiwandi, Jalgao, Osmanabad, Solapur, Kolhapur, Ausa, Ratnagiri and more. Notably, Muslims registered huge participation in the state wide birth anniversary celebration of the revered Maratha ruler. Massive rallies, slogan chanting and blood donation camps were organized to honour the secularism and humanity of the late ruler whose numerous humanitarian qualities have been now chronicled into books.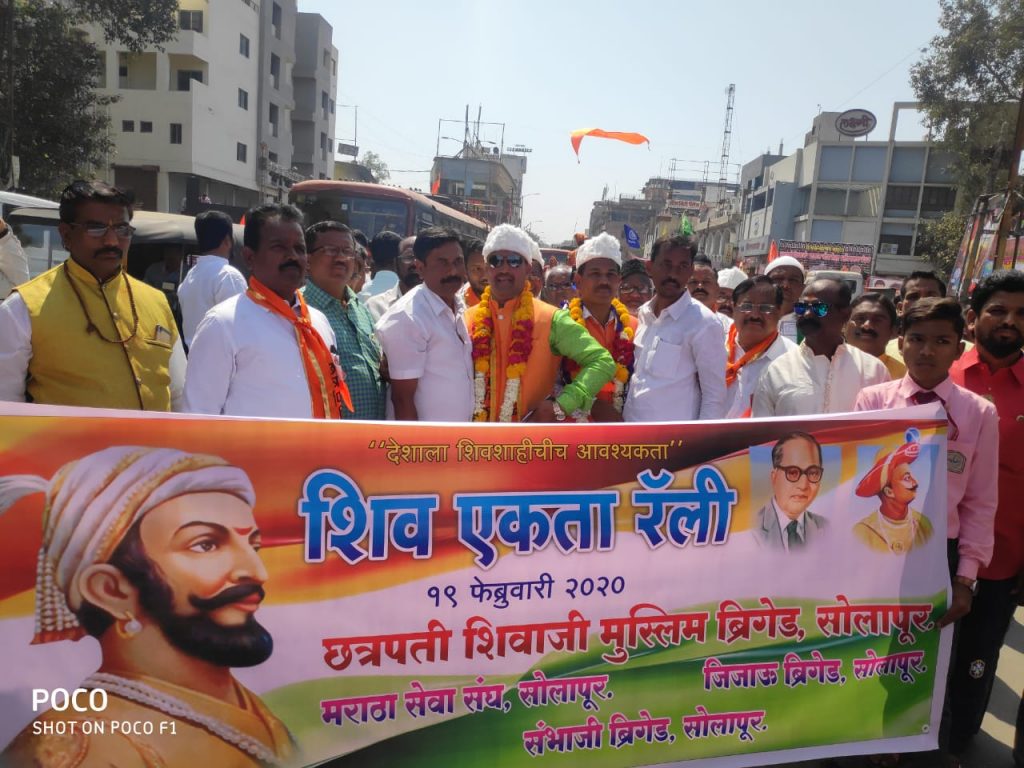 "Active Participation of Muslim brothers and sisters in Shiv Jayanti is a slap on the faces of those people who divide us for their political gains," said Shyam Kadam, President of Sambhaji Brigade, Solapur city unit. He added that the enthusiastic participation of Muslims in Shiv Jayanti in the state is not new, this has been happening for the last few years now and surprisingly, the figure of participation is rapidly increasing every year. He also suggested that since last few years there has been a praiseworthy change in the Marathi social scenario where communal clashes have remarkably gone down and people have started to know each other better by coming together.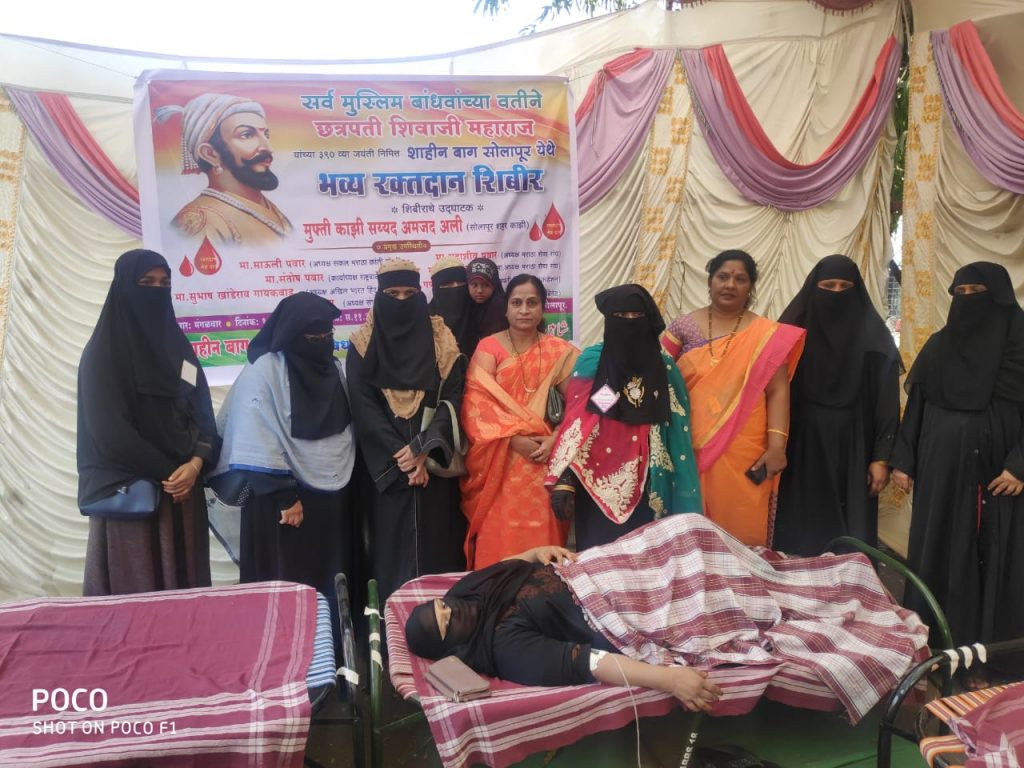 Kadam extended the credit of this growing positive social change to Govind Pansare, author of the Marathi book 'Shivaji Kon Hota'. The book is a historical account highlighting that there were almost no communal clashes during Shivaji's reign and that Muslims lived in harmony with the Hindus within his state. The book discusses how Shivaji never defamed Islam nor treated Muslims as others, but honoured them as per their efficiency, outlining that at a time they were so trustworthy that Shivaji's personal 11 guards were Muslims. Kadam praised the efforts of Sayed Shah Gaziuddin who translated this literature into Urdu, which significantly encouraged the social changes being witnessed at community levels in Maharashtra now, Kadam opined.
Qamrunnisa, a voluntary blood donor from Solapur speaking with Twocircles.net said, "I feel that it is a responsibility of us to give respect to this great soul by participating in the events. We can spread brotherhood by following his teachings." She discussed how Shivaji is an inspiration for each and every Maharashtrian as he never discriminated between any community; in fact always respected all religions and their scriptures. She felt happy to add that the involvement of Muslim women was very active in blood donation camps and sloganeering to celebrate the glory of the Maratha warrior.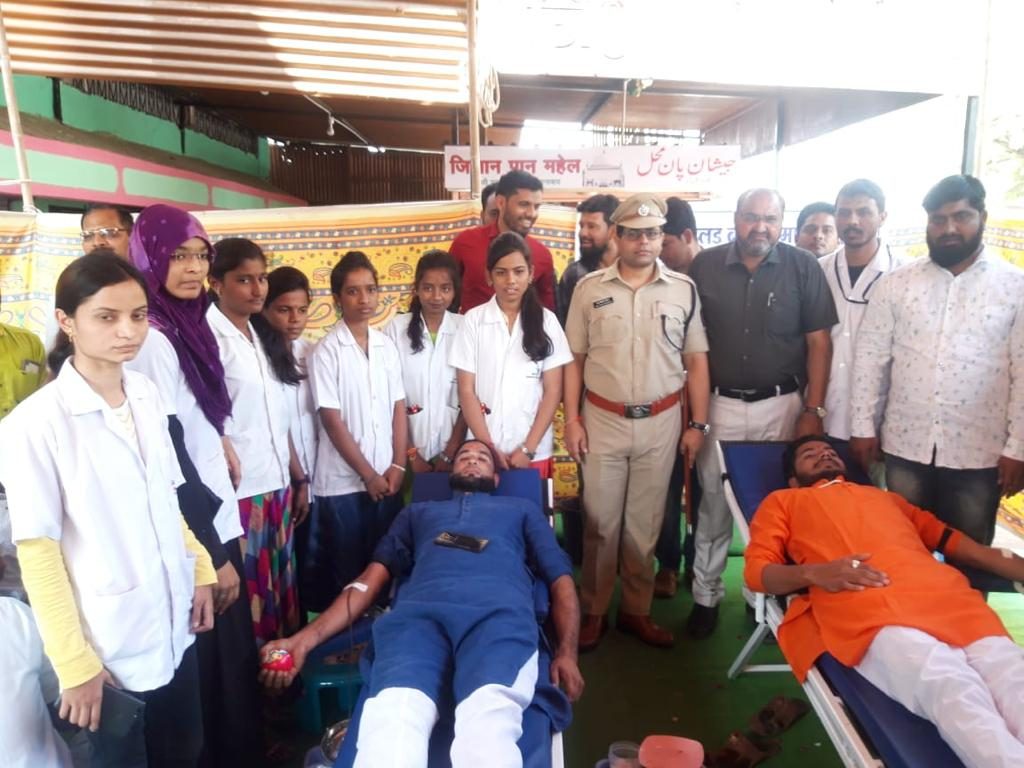 In Osmanabad, local Muslim youths also arranged blood donation camps near Khwaja Shamshuddin Dargah to mark the 390th birth anniversary. More than 100 people attended the donation drive.
"Both the communities are victims of misconceptions about each other, if we want to know each other about religions then we have to come under one umbrella to celebrate such occasions," said Shaikh Baba Faizuddin, a voluntary blood donor in the Osmanabad camp. He stated that   maintaining communal harmony is important and everyone is much keen to maintain peace in their respective cities.
In Jalgao, Shaheed Abdul Hameed Foundation had also organized a blood donation drive in Israr Nagar Chuna colony area wherein 61 Muslims came ahead to register their presence by remembering Shivaji's legacy of excellent secularism.