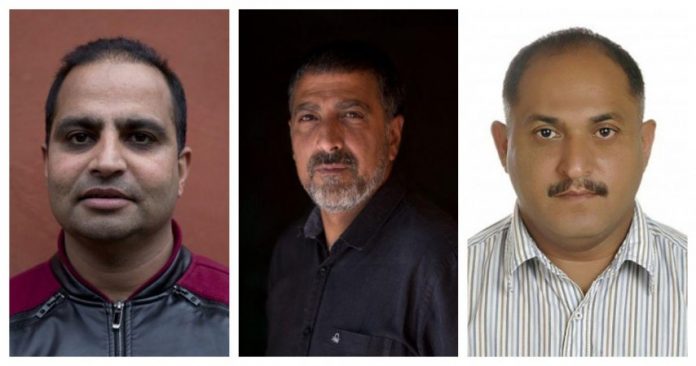 TCN News:
Srinagar: Three Associated Press photographers Dar Yasin, Mukhtar Khan, and Channi Anand from Jammu and Kashmir have won this year's Pulitzer Prize in Feature Photography.
The trio have been awarded for covering Kashmir under lockdown since the government of India read down Article 370 of the Indian constitution in August 2019.
In the wake of abrogation of Article 370, Kashmir was put under a severe military lockdown and all lines of communications were snapped. The curfew lasted for weeks and Kashmir remained shut for the remainder of the year, with internet services remaining shut for the longest ever time any where in the world.
Commenting on his award, Dar Yasin told AP that, "It's not the story of the people I am shooting, only, but it's my story."
"It's a great honor to be in the list of Pulitzer winners and to share my story with the world," he has said.
Yasin and Khan are based in Srinagar, while Anand is based in the neighboring Jammu district.
"This honor continues AP's great tradition of award-winning photography," said AP President and CEO Gary Pruitt. "Thanks to the team inside Kashmir, the world was able to witness a dramatic escalation of the long struggle over the region's independence. Their work was important and superb."
"All five of these photographers made remarkable, stunning images despite dangerous and challenging conditions, sometimes at great personal risk," said AP Director of Photography David Ake. "Their dedication to getting up every morning and going out to tell the story is a testament to their tenacity. The result of their work is compelling photojournalism that grabbed the world's attention."
The Pulitzer Award to three Jammu and Kashmir based journalists was widely celebrated on social media in Kashmir. Journalists from the Valley have called it a victory for the beleaguered profession, which has been severely restricted since August last year.