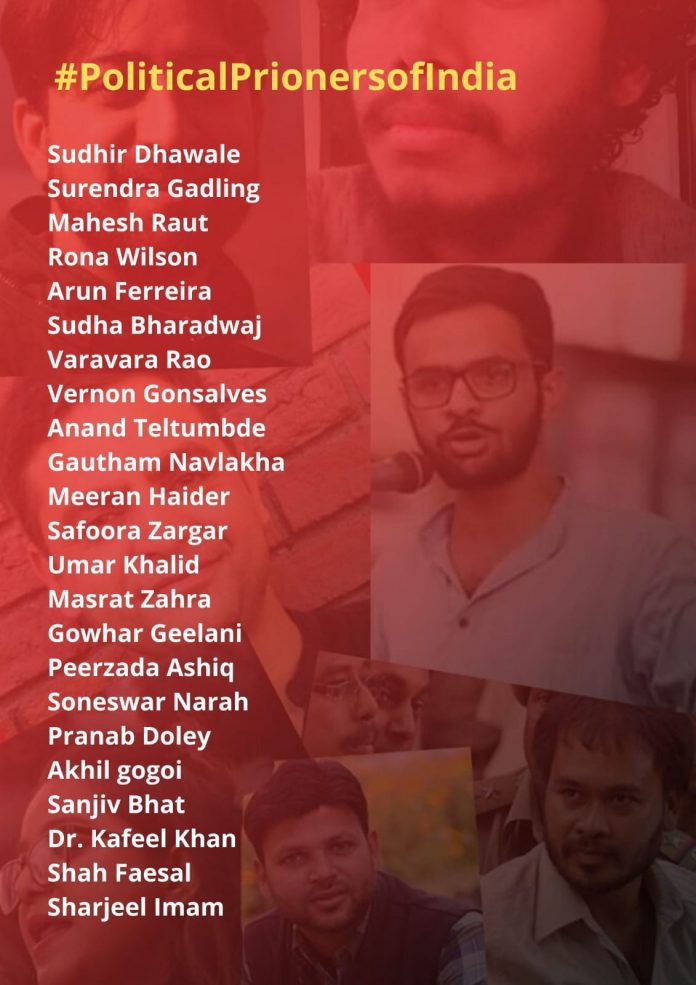 By TCN News
The Alliance for Justice and Accountability (AJA) on Tuesday condemned the Indian Government for slapping criminal charges against Muslim activists, students, and intellectuals during a nationwide lockdown.
AJA is an umbrella group of South Asian organizations in the United States that has condemned sedition charges against renowned Muslim intellectual and Chairman of the Delhi Minorities Commission, Dr Zafarul Islam Khan. An FIR was filed against Dr Khan on April 30 under section 124 A (sedition) and 153 A (promoting enmity between different groups on grounds of religion, race, place of birth) after police received a complaint by a resident of Vasant Kunj.
AJA stated that "Dr Khan has been charged for exercising his right to free speech in a Facebook post," accusing BJP of running a full-fledged campaign to curb dissent. The statement said that anyone who raises a voice against the treatment of Muslims is labelled "anti-national."
"Modi's Government is at the forefront of human rights violations by providing total impunity to their perpetrators," remarks AJA, speaking against the Centre's selective prosecution of Muslim activists and victims.
AJA has expressed solidarity with the Safoora Zargar, Gulifsha, Shafi Ur Rehman, Sharjeel Imam, Meeran Hyder and Umar Khalid, recognizing that the Centre is now indulging in "vendetta politics to persecute Muslims who have for months braved police brutalities at the street protests demanding the repeal of the CAA."
AJA called out against the "massacre of dozens of Muslims in religious violence against Muslims in the Capital," resonating its support for the US Commission Annual Report that placed India among the top violators of religious freedom. It has urged the U.S. Government to accept USCIRF recommendations and work towards unifying the Indian society by countering "divisive agenda" of the BJP. In its endnote, AJA has demanded "immediate release of those arrested for merely exercising their constitutional right to free speech, and for dissenting peacefully against the CAA and against Hindu nationalism."