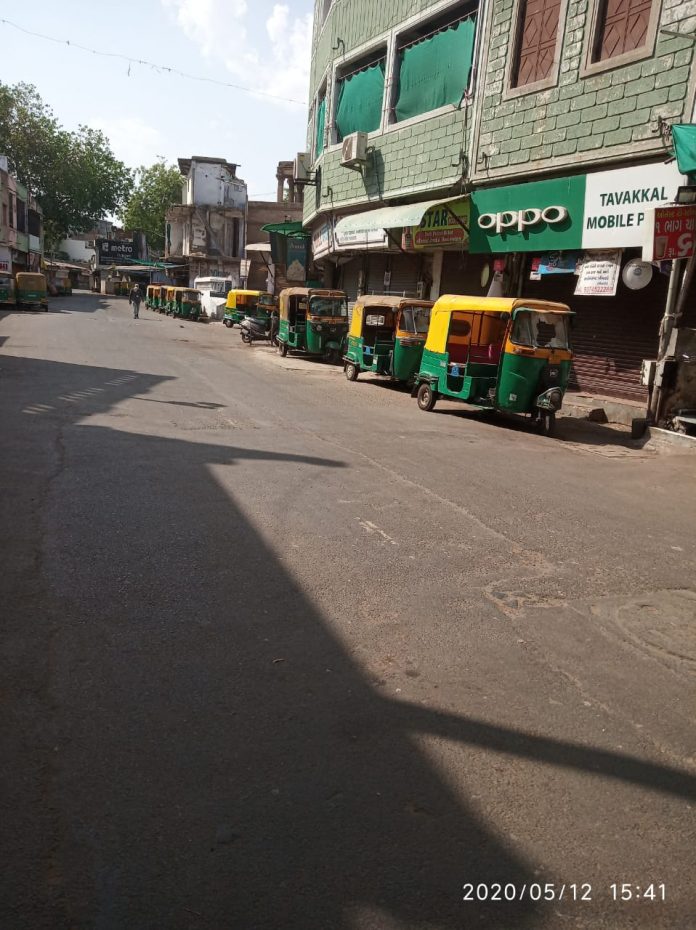 Residents of Shahpur area in Ahmedabad Gujarat talking to TwoCircles.net correspondent Nazish Hussain allege police brutality and discrimination in the violence that erupted in the area on 8 May. 
NAZISH HUSSAIN, TwoCircles.net 
SHAHPUR: Shahpur is a Muslim majority locality in Ahmedabad which is also one of the containment zones. On 8 May, Shahpur police allegedly assaulted the locals while enforcing the lockdown.
According to police, the violence erupted when two persons, who were allegedly sitting outside their homes during the lockdown, were asked to go inside their homes by the police patrolling party.
Police alleged that soon a mob gathered on the road and started pelting stones on police forcing the police to fire shells and use lathi-charge to disperse the mob.
Residents, however, alleged that police beat up women, elderly people and also children.
Following the incident, the police arrested 28 people including a 62-year-old man who couldn't walk by himself – residents said.
Junaid, a resident of Shahpur told TwoCircles.net that police took extreme measures on people and arrested innocent people. "Police are coming to check CCTV footage and searching people. The ladies here are still in fear. Also, there is panic among people," he said.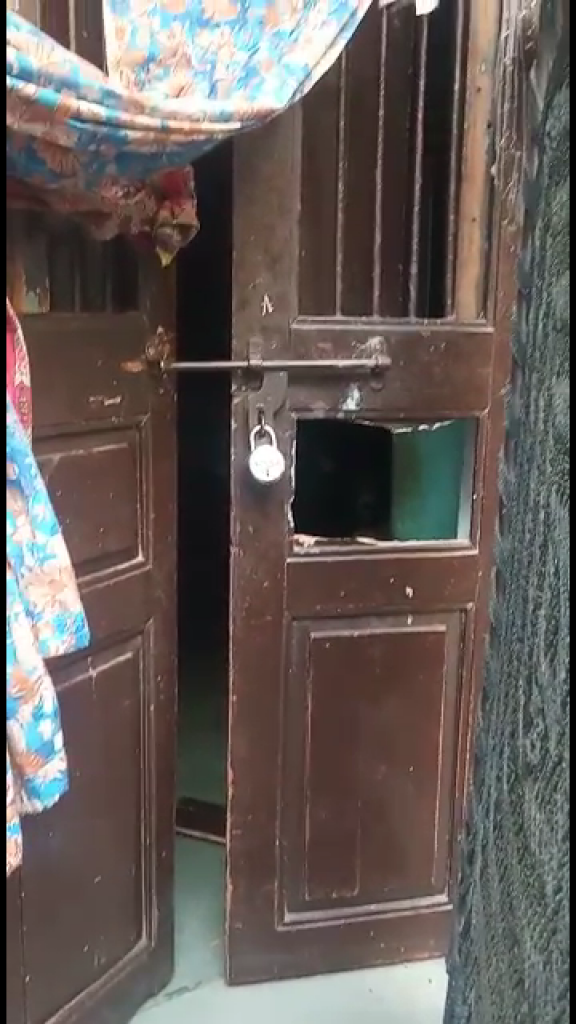 Ruknoddin Mohammed Hussain Momin, ex Municipal councillor from Shahpur ward told TwoCircles.net that the role played by police in the incident was bad. "Since the lockdown the D staff- police personnel role has been bad. They used to roam around in Maruti and beat people with sticks. After the incident happened they broke down the doors and smashed vehicles and they arrested innocent people. The police even broke down the doors of the homes that were locked from outside."
Ruknoddin said that first, they did not provide anything to people to eat – vegetables, fruits or meat or anything. "There was nothing given to us by the police or government. The residents here are daily wage earners, whenever they get some money they go out to buy some food even then the police would beat them. But when police beat the ladies then this situation escalated. Nothing before this happened ever during the lockdown. Why would anyone want to beat the police? First police started this by beating women the public came out. After that police broke down the door and barged into homes," he said.
Sahal Qureshi, an independent journalist from Khanpur, a neighbouring locality of Shahpur said that in one of the videos that surfaced a police officer is being heard using abusive language targeting Muslims. "After that other police personnel attacks a Muslim man mercilessly," he says.
Sahal has been covering this issue locally. "The police barged into homes and beat women. One 62-year-old person who couldn't walk without a stick got dragged out by police and beaten up. The old man's thumb got fractured in this. The D staff has been behaving very badly in the lockdown," he adds.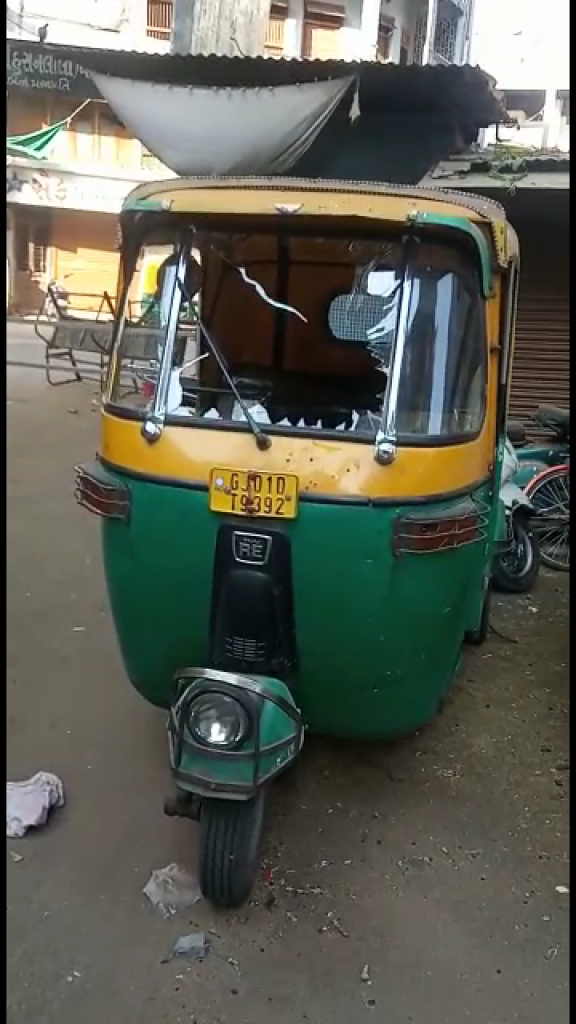 After the incident, the DCP called a meeting on 10 May.
Ruknoddin was also present there where he raised the issue local people have been facing. "There are poor people who live here and who have to go out to buy some essentials for their families and children. I said to the police that they have not yet sent any food packets yet. There was no supply of any ration or vegetables or any other thing. There are daily wage earners who live in this locality," he told TwoCircles.net.
Talking about the day the incident happened, Raziya Bano, 59, resident of Shahpur, says the police did not let anyone break their fast or even drink water. "They beat people," she says, adding, "It is Ramadan. People usually take rest or sleep but the police keep coming in at any time and they barge in for checking and questioning. After arresting some people, they again came the next day and took one 12-year-old boy along with them to identify people. He is a kid who doesn't even know people. The boy said that he doesn't know people but they still threatened the boy and took him along," she said.
Shaikh Karim Miyan, father of one of the arrested persons says that his son had undergone surgery on his legs and yet the police beat him up. "He has plates in his leg. He was taking rest when the police barged in my house. When my son told the police that he has surgery on his legs they beat him more on the same spot," he said.
Zareena Altaf Shaukat, 50-year-old, told TwoCircles.net that the police broke down the door when she was reading the Quran. "They hit my hand and the Quran fell from my hands. They also struck at the Almirah. When I was stopping them from taking my son as he was fasting, they beat me. They also beat the child who is 1.5-year-old," she says adding, that "Police arrested people who did not do anything. They arrested the innocent."
Another resident of Shahpur Farzana Bano told TwoCircles.net that her son was praying when 7 to 8 police personnel barged into her house by breaking open the door. "Only two to three people were in police uniform, others were in plain dress. They pushed me and kicked at the Iftar food we had prepared. They stepped on the praying mat with their shoes and dragged my son away," she said.
Farzana said that her son is a Hafiz (one who has memorized the whole Quran) and doesn't engage with anyone. "He keeps to himself and religion. People here are shocked that police arrested my son. Police also arrested my husband while he was praying," she says, adding, "The way they dragged my husband and son I was so horrified I lost my voice seeing all that. They used very abusive language and cuss words against women. They threw away my food. I did not have anything to eat for Iftar that day."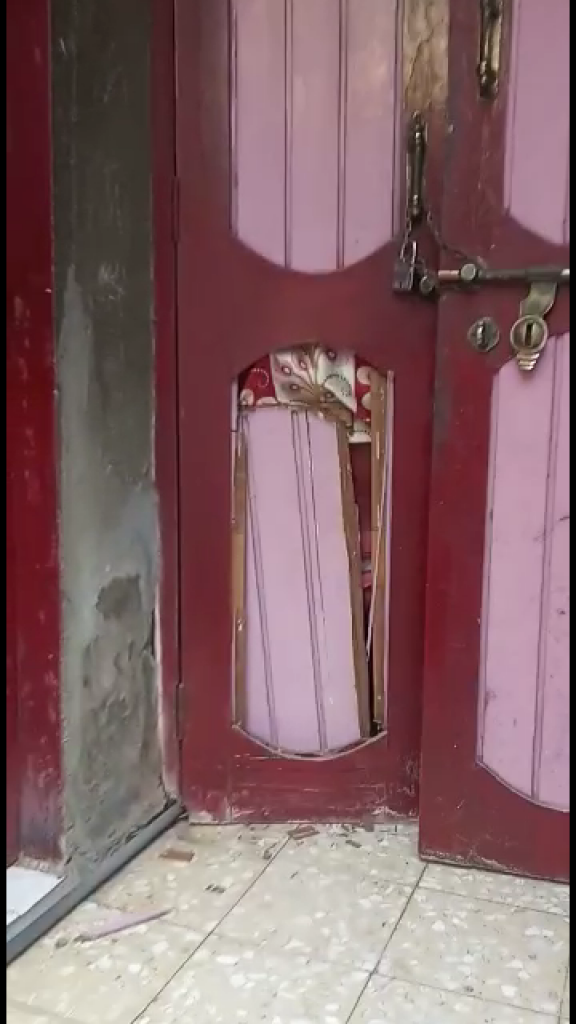 Farzana says that the police came in on the second day as well and started beating on the door. "I and my daughter were scared and we did not respond. This is for the first time in my life I witnessed such a thing," she said.
"Their eyes were all red and the breath had a foul smell. It seemed they were drunk. We were so scared. Is this how police are supposed to be?" questions Farzana Bano. She adds, "After lockdown, they put people in the home and they barge in and drag people out mercilessly. Is this how police behave? Aren't the police supposed to be there for protection? Those who are guilty you arrest them, why are you arresting innocent people."
Ruknoddin says a family in Shahpur recently lost a family member. Relatives came to pay their condolences to the family of the deceased. "While they were in mourning, police saw few men outside the home and they barged into their homes and thrashed and slapped women," he says and added that, "These women are religiously observant. They don't even remove their face covering nor do they go out on the road. These women got beaten up by the police."
Ruknoddin says this is the first time the situation escalated this far. "There was military deployment in the area no incident happened then. They were nice and treated people well. However, since the lockdown, local police have been behaving badly. Even when people would go out for medicines or to doctors the police used to harass people," he says.
The police have arrested 28 people so far and FIR under sections of rioting, attempt to murder, and conspiracy has been filed against them.
Sahal Qureshi who was present at the hearing of the case before the magistrate on 14 May said that the magistrate questioned police on charging people under section 307. "There have been many incidents of stone-pelting but police have never filed IPC 307 before," he said.
Talking of the police discrimination against Muslims Sahal Qureshi says "Just like Prime Minister says 'identify them with their clothes', the police is doing the same. By looking at the dress they decide whether to beat them or request them," he said.
Sharing his experience, Sahal says he has witnessed it himself. "A few days ago, there was a Muslim family who was in the ambulance. Police stopped them. The ambulance was of Jamiat Ulema e Hind. A 2.5-year-old girl child, who was sick, was inside the ambulance. The child was taken down from the ambulance saying that the police want to detain the ambulance. The mother of the sick child put the baby on the cart under the scorching sun and took her to the hospital. While I was asking the police officers as to why they put the sick child down and detained the ambulance, another ambulance drove by and a Hindu family was inside. The police stopped them and within two minutes released the vehicle," he said.
Mujahid Nafees, convener, minority Coordination Committee, Gujarat, said that they met the Police commissioner regarding the police brutality on Muslims in Shahpur. "We told him it will affect the trust of people towards police. And it won't be good if they lose their trust in the police. Police commissioner agreed to it and assured 'whatever measures we have to take to retain the trust of people that we will do'," he said.
Mujahid said that it is difficult for Muslims to prove discrimination.
"On 13 May, the arrested people were presented before the court. People told the judge about the police brutality and the judge has taken it on record," Mujahid says.
Highlighting the different treatment by police towards protesting residents, he says, "There is another area Amraivadi in Ahmedabad, where around 300-400 people came on road protesting over food. They sat on the road for hours and also raised slogans. Then police arrived at the site and after talks, they sent them back. And then there is another locality Shahpur which is Muslim dominated, where for law enforcement they resort to violence."
He further added that when people go out to buy essentials, they lathi charge them. "They use lathi charge and barge into people's homes by breaking doors. The differential treatment is so evident. And it forces us to think if we are getting a different treatment due to bias. Two incidents happened in the same city – in one you request people to go back to their home and in the other, you resort to lathi charge. The bias is evident here. You are enforcing the law but how? We also put this before police on their justification of 'they had to use force for enforcing lockdown'."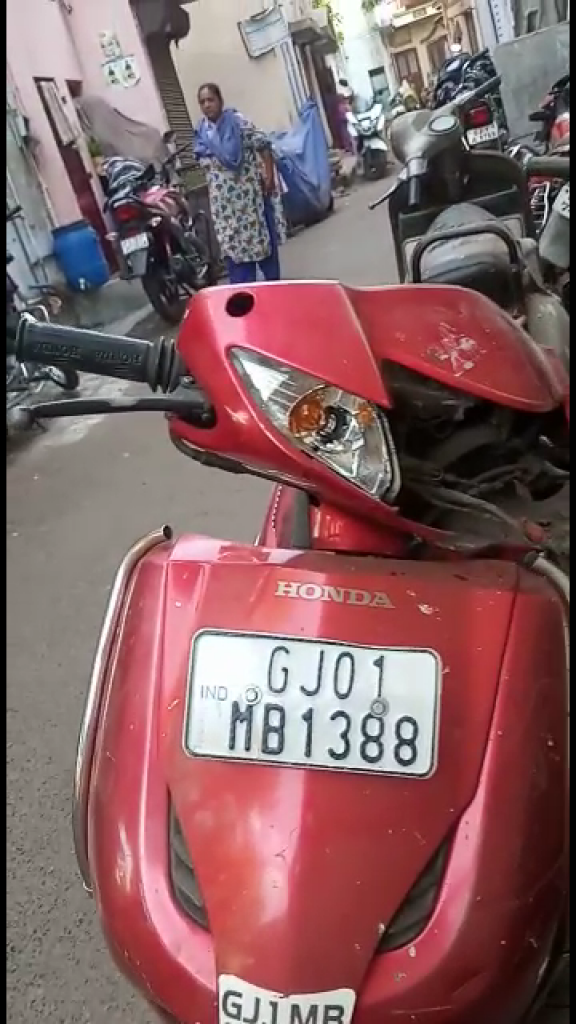 Mujahid said that it is a lockdown, not a curfew. "Lockdown doesn't mean you can't step out of your home. You can't roam around needlessly but whenever I need something I can go out for it," he said.
Dharmendra Sharma IPS denied assault on women by police. "Even I have got the visuals where some ladies have alleged that they have been assaulted and lathi charged but there is nothing like that. And these visuals have come after we arrested people so this is putting false allegations against police. When we found people fleeing from the scene after stone-pelting, we had to arrest them. We saw some people entering into homes so we had to arrest them but it was not like we were barging into every house," he says.
Commenting on the allegation of discrimination by police, he said, "Look at the incident. Discrimination arises if we have favoured some community and not the other. In this case, we were going to enforce the lockdown, when we went there our team was attacked and there was stone-pelting. Then we need to arrest them. It happens with every case where police have been assaulted whether it is one community or the other. We have to arrest the people who have done this," he said.
On being asked if the police first assaulted women which in turn angered the public. "No there is nothing like that," he said, adding, "Till now 28 people have been arrested and some others have been identified who will be arrested."
Commenting on the statement of IPS Sharma, MLA Gyasuddin Habibuddin Shaikh said, "Women have come out on camera to say what has happened to them. They have said it in front of the media. Now you can understand that police have nothing more to say."
MLA Gyasuddin said that they have complained about the incident to the DGP. "I have talked about this to the DGP on the phone and I met CP over this. CP has assured that they will look into the matter if innocents have been targeted and if police took extreme measures against people," he said.
Gyasuddin adds that the stone-pelting on police is wrong and they have condemned it. "They are corona warriors and it should not happen to them. But what the police have done is brutal. Whoever they have to arrest there is a CCTV camera and they also had a video camera with them. If they are arresting the culprit, no one will have any problem. But if they assault women and use brutal force, then it is not okay. To arrest innocents from their homes is not just," he says.