By Sami Ahmad, TwoCircles.net
Bihar: Nearly 100 years ago, well-known Bhopuri poet Hira Dom wrote a now famous poem in 'Achhut Ki Shikayat (Protest of an Untouchable) on the plight of Mushars, where he says:
We have to live a painful life, day in and day out
We would pray to the Sahabs
Even the God does not see our plight
For how long shall we carry this plight
Should we go to the Padri's court
Relinquishing the Dharam become Christian
Hey Ram! But how can we leave the Dharam
How would we show us after becoming
These lines were published in September 1914 in Saraswati magazine edited by Mahavir Prasad Dwivedi. After 106 years the story of Dom community seemingly has not changed much.
Krishna Ram is a resident of Yarpur Railway Yard in Patna, housing some 100 families of the Doms on both sides of the Patna-Delhi Railway track. He works in Patna Municipal Corporation.
Talking to TwoCircles.net, he says, "You can realize the plight of the Doms by comparing this place with the adjacent Vidhan Sabha Bhavan separated by hardly one kilometer."
When asked what problems they are facing, he says their lives are very difficult. "We don't have employment for our children. There are no proper toilets and the surroundings are so dirty," he says.
Ram is all praise for former chief minister Lalu Prasad Yadav as the three-storied building was built by his government. He complains about how the local school was converted to a police post. He wants proper school for local students.
Doms are scheduled caste people generally referred to as Dalits or the downtrodden. In Bihar, current chief minister Nitish Kumar has included them in a subcategory called the Mahadalits or the most downtrodden.
According to the 2011 census, there were around seventeen thousand Doms in Patna while the total population of scheduled caste people in Patna was around nine lakhs and twenty thousand. The Ravidas (the community identified with Mayawati) and Dusadhs (the caste which late Ram Vilas Paswan belonged to) are around 90 lakhs while Mushars/Manjhi are around 26 Lakhs.
Doms are nearly around 1 lakh 42 thousand in population.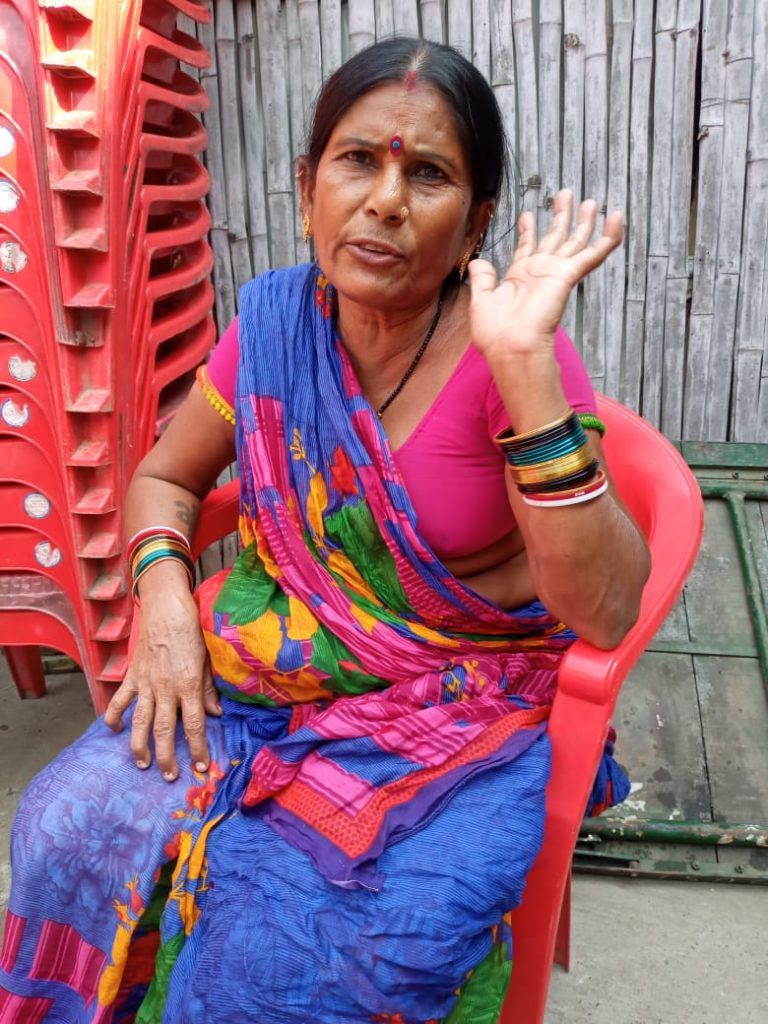 In her early sixties, Gogly Devi has mixed feelings about the plight of her community. She is a staunch supporter of Prime Minister Narendra Modi and Bihar Chief Minister Nitish Kumar for the money she received in her bank account and the ration she got for her family.
But she is not happy with the local candidate of BJP. She has a complaint. She says that her son is B.Com. but there is no employment for him.
She asks, "Should a Dom only do sanitation work?"
Devi says that the card which was supposed to enable her free healthcare is not working. She adds she would vote for the money and ration.
"To get inducted into home guards, my educated daughter in law had to pay Rs 1 Lakh," says Devi adding that this should stop.
Her foremost demand is that bribery should be checked.
For Shree Kant, who is now Director at Jagjiwan Ram Parliamentary Studies and Political Research Centre and has co-authored a book titled 'Swarg Par Dhawa' with Prasanna Kumar Chaudhary the plight of the Dom community has been aptly summarized by Hiro Dom in his poem.
"The poem discusses the plight of a Dalit-Dom and complains that even gods have not been listening to them," he says, adding, "The Dalit-Dom thinks of converting to a different religion but quickly backtracks as he fears a backlash."
A couple of months ago, a poster appeared in Patna with a caption 'Son of Dom'. The poster was of Sunil Kumar Ram who had described himself as 'Son of Dom' and he demands to induct Dom caste persons in Bihar's cabinet of ministers.
Talking to TwoCircles.net, Sunil Ram says that "they (Doms) don't get Samman (Respect) and don't get election tickets. "Our community does not have proper houses. They are forced to live on the outskirts of the towns," says Sunil who is fighting for political representation of the Doms.
It is known that Bhola Ram Toofani was a minister from the Dom community in RJD government but Sunil Kumar says that he was from Mehtar caste which is known for sanitation works.
Doms are known for their Bamboo work making Tokri, Soop, Daura and some decorative items. Ironically though they are still considered untouchable but their Soop and Daura are used in the most revered Hindu festival of Chhath Puja in Bihar.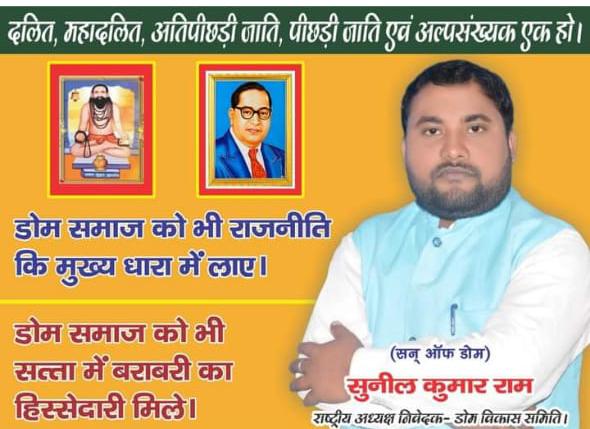 The Dom community is also involved in making bookshelves and bamboo chairs. Doms are an integral part of the last rites of every Hindu believer as they light up the pyre. Though electric crematoriums have come up at some places but Dom Raja, as they are called for this work, is still required to provide the symbolic fire.
Sunny Kumar is a young man who would be voting for the second time. Talking to TwoCircles.net, "Our life is hell here. Dom caste is not given proper care (by the government)," he says.
Kumar says he would vote for any young leader who can provide him with a government job.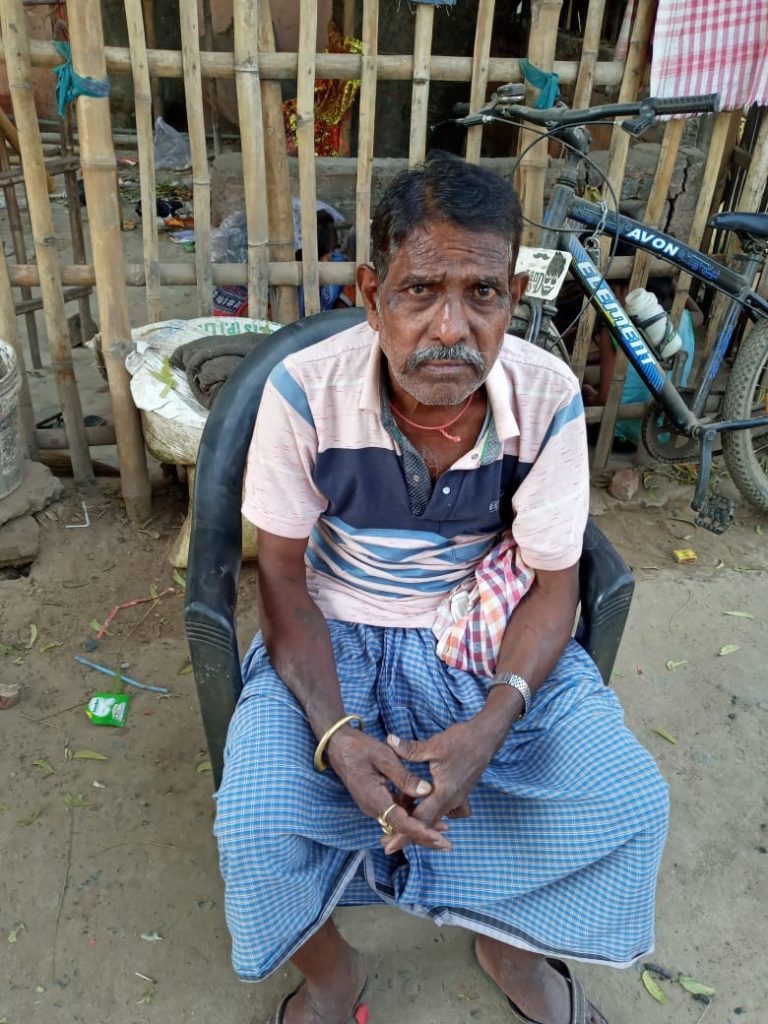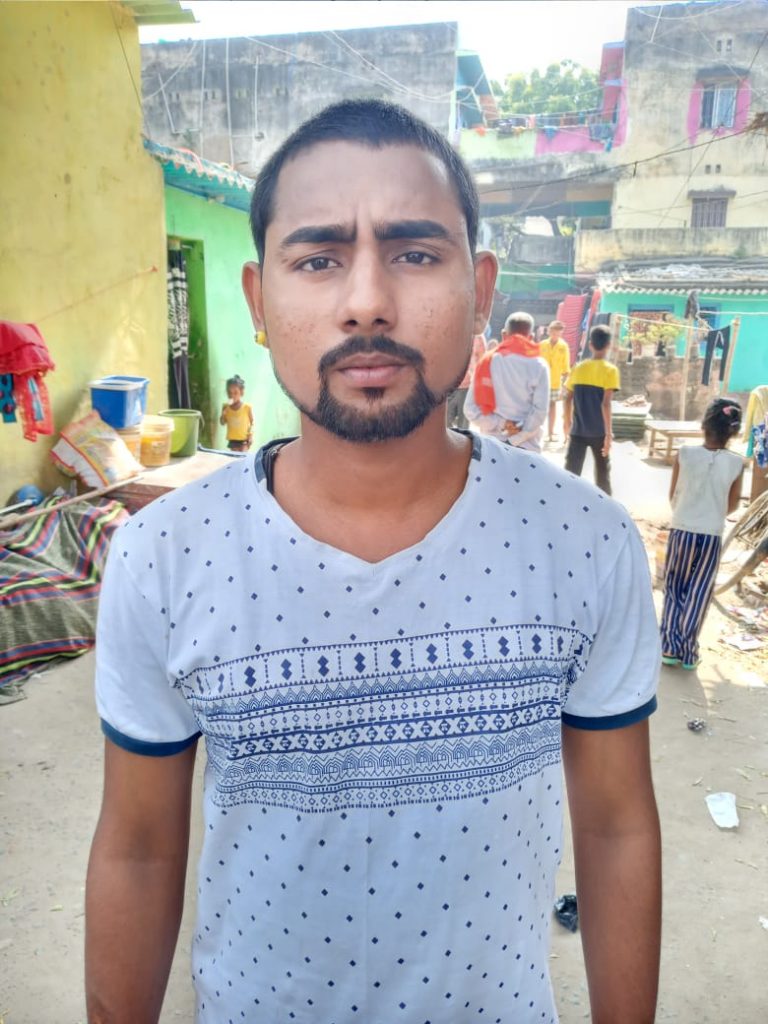 Vishwanath Ram is an employee at the local civic body. Talking to TwoCircles.net, he says that it was Lalu who made "Bagh Bakri (Tiger and Goat) drink from a single utensil." He is all praise for Lalu as he provided his family with a Pucca house which is in a bad shape now due to lack of maintenance.
His sons are working in the private sector. Ram believes that all current crop of leaders are not good and he is not interested in voting for anyone.
Doms are considered to be a liquor consuming community and they are not happy with Bihar Chief Minister Nitish Kumar's prohibition policy.
Ram says that 'illegal wine is easily available everywhere'.
"Earlier it would cost Rs. 20 and now it is priced at Rs. 100", he says.
He says that it is a travesty of prohibition policy as liquor is available at a higher rate for the poor.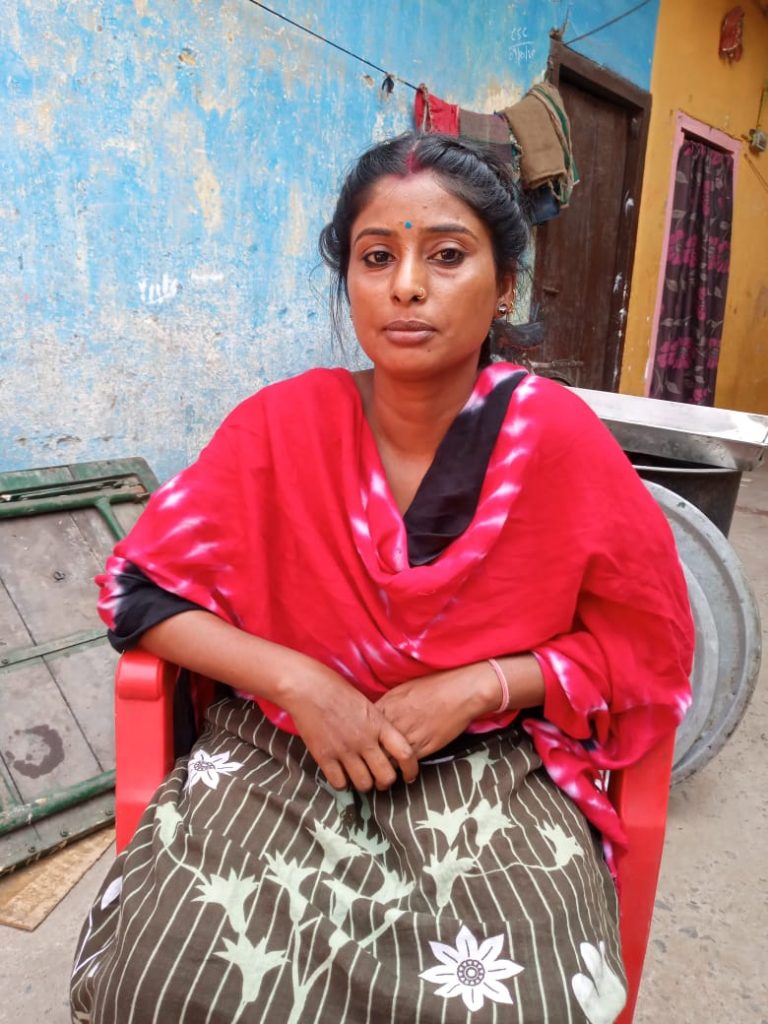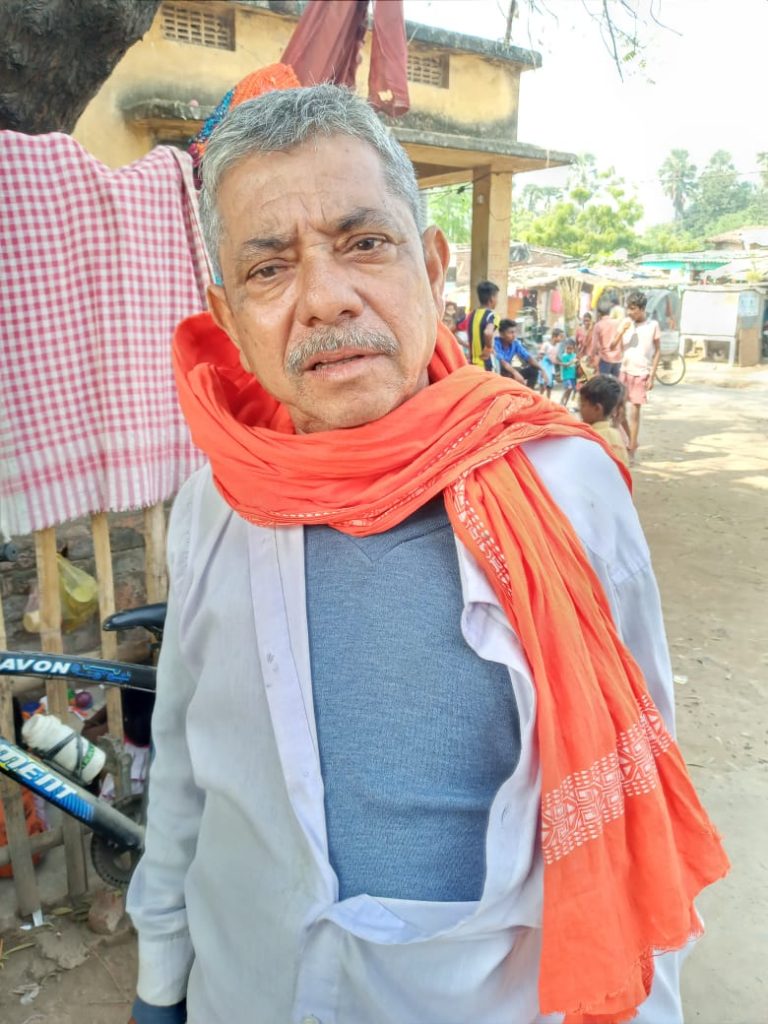 Suman Devi is a young housewife. She too complains of the illegal 'Daru' sale. While dirty surroundings are a big problem for her, she is not happy as her family has to live in a single room.
"There is no government job either", she complains.
For Sunil Kumar, the plight of Doms will not change without their representation in politics. Kumar names the likes of Ram Vilas Paswan and Jeetan Ram Manjhii who worked for their caste interests. "I want one such leader for the Dom community," he adds.