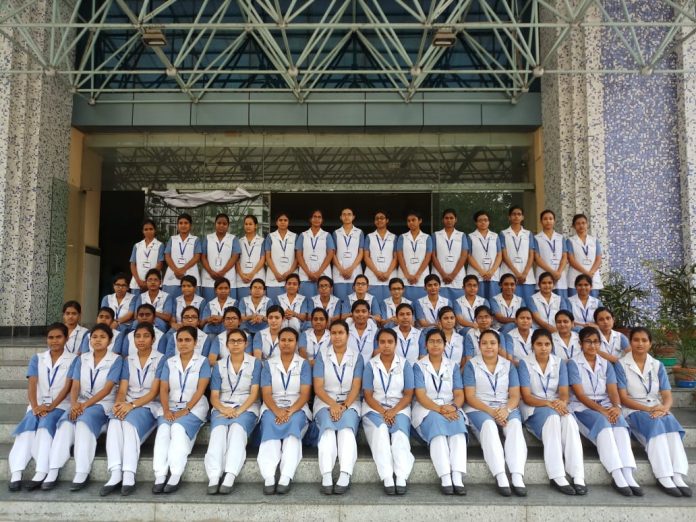 The inaugural batch of the nursing course in a university in West Bengal, designed especially for women, has achieved this success. 
Sufi Parween | TwoCircles.net 
---
Support TwoCircles
---
WEST BENGAL — Almost the entire batch of this year's graduates of the B.Sc Nursing course at Aliah University have got job placements. Fifty-three out of fifty-four graduating students, mostly Muslim women have been selected as nursing staff in various medical colleges and hospitals run by the government of West Bengal. 
This is the inaugural batch of the nursing course designed especially for women. It is for the first time that almost an entire batch of a program in Aliah University has gotten placement.  
Aliah University is a state government-run autonomous university having three campuses in New Town in West Bengal. It offers undergraduate and postgraduate programs in different Engineering, Arts, Science, Management, and Nursing subjects. Previously known as Mohammedan College of Calcutta, it was elevated as a university in 2008. It is a minority institution and hence a majority of its students come from marginalized groups and communities like Muslims and lower castes.
Usha Mallick, the head of the department of nursing told TwoCircles.net, "This is an unprecedented success for the department of nursing because these are the first batch of graduates. We at Aliah University are extremely proud of our graduates who worked hard." 
"This kind of placement will get us a great standing in the state as well as the country. This is great news also because all the girls in this department, like most students of Aliah university, come from extreme socio-economically backward families living in remote rural districts of West Bengal," she added.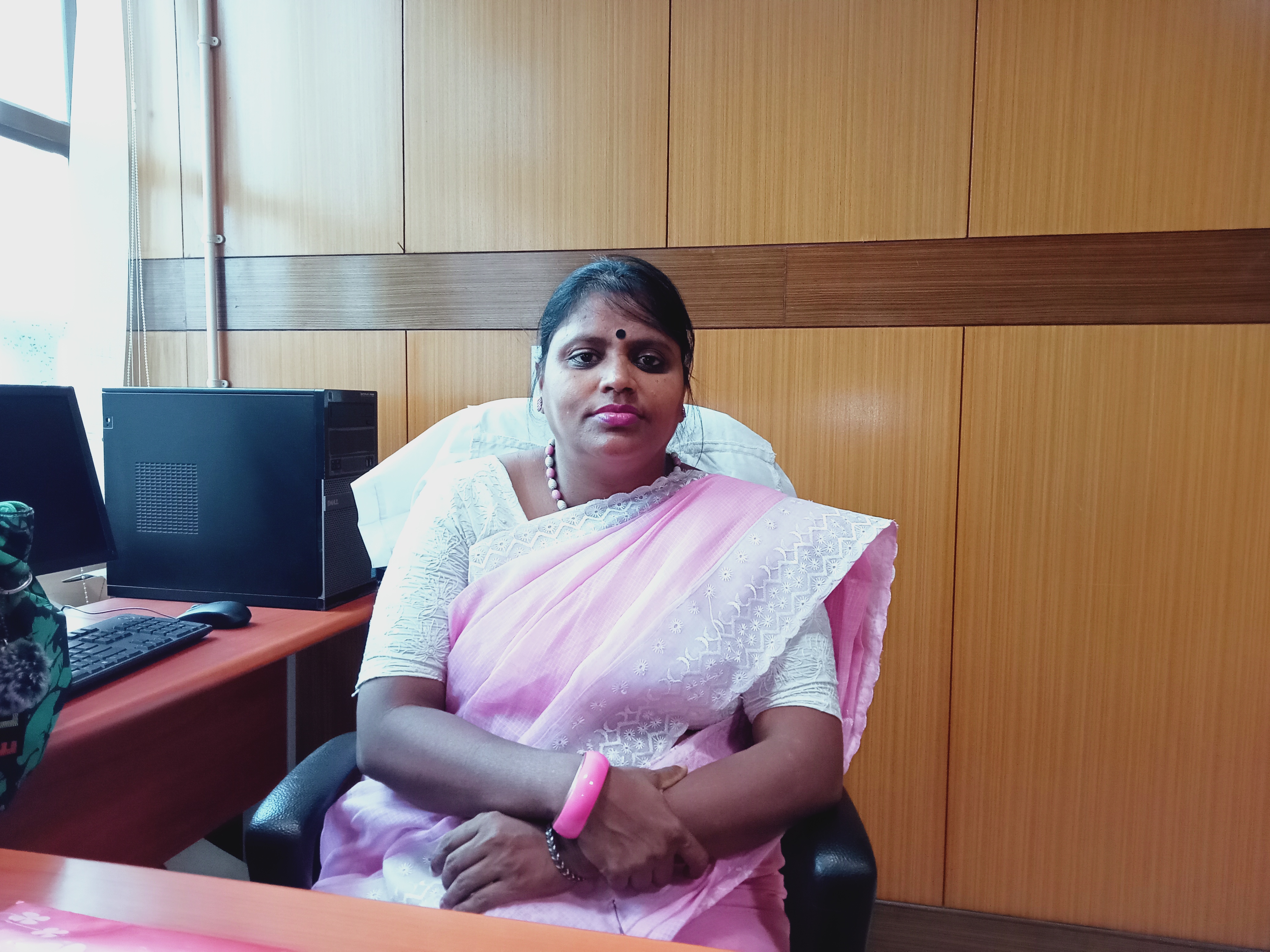 "We are thankful to the Mamata Banerjee government for helping the university start the course, and to the National Medical College for providing practical training for nursing students," she said while adding that Aliah is the only state university that runs a nursing course without its medical college and hospital facilities.
Educating kids from extremely backward districts like Murshidabad
The news brought cheers to several young women. Lutfa Khatoon is from Murshidabad, a densely Muslim populated area (67%) where the state of education is extremely poor. According to Census 2011, the literacy rate of the district is 66.60%, which is far below the national average of 74.04% and the state's average of 77.08%. The district holds the bottommost position in the rank of literacy rates since the Census 1951.
"In Murshidabad education is not the priority in general, let alone education of girls. When I got admission to the course, people in my area said I am getting training to become a nursemaid. My placement has broken that impression," Khatoon told TwoCircles.net. She is posted in Murshidabad medical college and hospital. 
Firoja, Lutfa's batchmate, told TwoCircles.net that studying was not the only thing she invested hard work in. "These four years of the course people would come to my house in Murshidabad and taunt my parents that your daughter will be ruined because they gave me the freedom to move to Calcutta to study," said Firoja who is posted at Anup Nagar primary hospital, Murshidabad.
She mentioned that she faced financial hardships but thanked the university for providing her scholarship. 
Aatika, Lutfa's classmate told TwoCircles.net that people in the rural areas of West Bengal say that "sending girls to the city for education is like providing them with opportunities to be spoiled." But her getting a nursing job has broken the patriarchal mindset and inspired many parents to send their daughters to study. 
"In my village, most people marry off their daughters after they pass the tenth class. I am very lucky that my family supported me. It is because of them that I got a very respectful job," she added.
Oldest modern style educational institute in Asia
The university is one of the oldest educational institutes in Asia. Established by Warren Hastings, the British governor-general of East India Company in 1780. Calcutta Mohammedan College, as it was called by Hastings. Established in the form of a madrasa school, it is one of the oldest modern-style educational institutions in Asia and the first of its kind in India. It taught Natural Philosophy, Grammar, Logic, Arithmetic, Astronomy, Geometry, Arabic, Persian, Theology and Islamic Law, and Theory and Rhetoric. 
Good career placement not new for Aliah University
Dr Mohammad Reyaz, assistant professor of journalism at the university told TwoCircles.net that good career placements are not new to the university. 
"Earlier it used to be a Madrasa. Not many people know that it has been turned into a university which offers courses in Engineering, Electronics and Communication, Business Management and nursing among other subjects. So these kinds of placements do help break the stereotype which tries to reduce the image of this premier institution as a madrasa. Not only do the students of nursing and engineering departments get good placements but students of the Arabic department also get jobs in prestigious firms like Amazon," said Dr Reyaz.
Sufi Parween is a fellow at SEEDS-TCN Mentorship Program. She tweets at @sufiparween84
SUPPORT TWOCIRCLES
HELP SUPPORT INDEPENDENT AND NON-PROFIT MEDIA. DONATE HERE