Inspector Shiraz Khan has received more than 20 rewards for outstanding service at the Central Industrial Security Forces (CISF). 
Basil Islam | TwoCircles.net 
---
Support TwoCircles
---
NEW DELHI — Inspector Shiraz Khan, a native of Aurangabad, has been conferred the Union Home Minister's prestigious Utkrisht Seva Padak.
Born to a middle-class family, Shiraz Khan studied at Milind Multipurpose Government High School in his hometown of Aurangabad. In 1999, Khan joined the forces to serve in Central Industrial Security Forces (CISF) and was first posted at Mumbai airport. Throughout his career in CISF, he has served in different airports in India, including Pune, Raipur and Aurangabad. He has been part of many vital government installation missions during his service. He is now posted in Assam.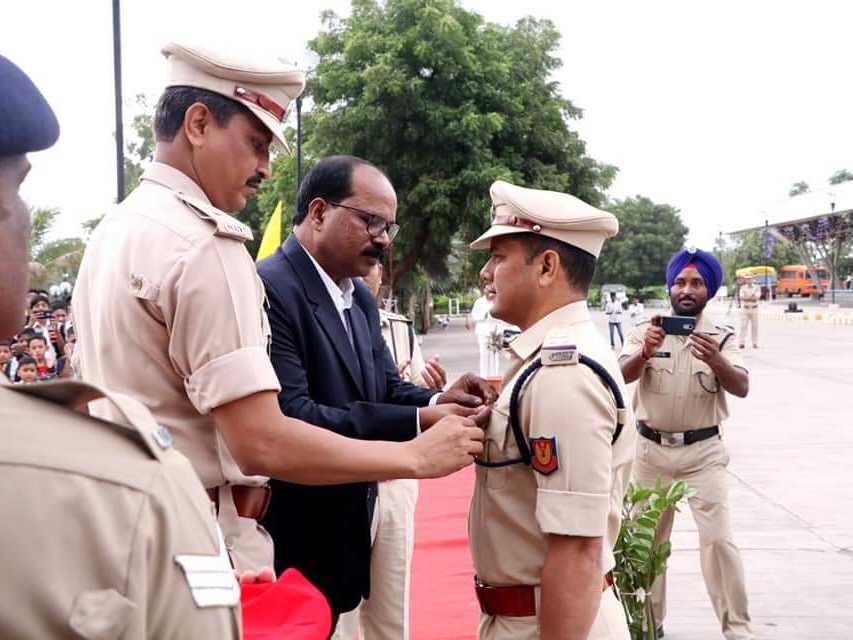 Shiraz Khan is appointed on deputation to Hajj Mission 2022 and is presently in the Kingdom of Saudi Arabia. In 2019, Inspector Khan received DG DISc at Aurangabad airport. He was also rewarded by the Senapati district Superintendent of Police Karthik Malladi IPS for peacefully carrying out the 12th State Assembly Election in Manipur. He has also received more than 20 rewards for outstanding service at the CISF. 
Utkrisht Seva Padak, along with Ati Utkrisht Seva Padak, was instituted by the Ministry of Home Affairs, Government of India, in 2018 for permanent police personnel and other permanent support staff in consideration of long service medal based on the length of service after 15/25 years of service. Inspector Shiraz Khan has been awarded this prestigious award for his longtime service of 23 years with CISF. 
Basil Islam is an independent journalist and researcher based in South India. He tweets at @baasiie
SUPPORT TWOCIRCLES
HELP SUPPORT INDEPENDENT AND NON-PROFIT MEDIA. DONATE HERE