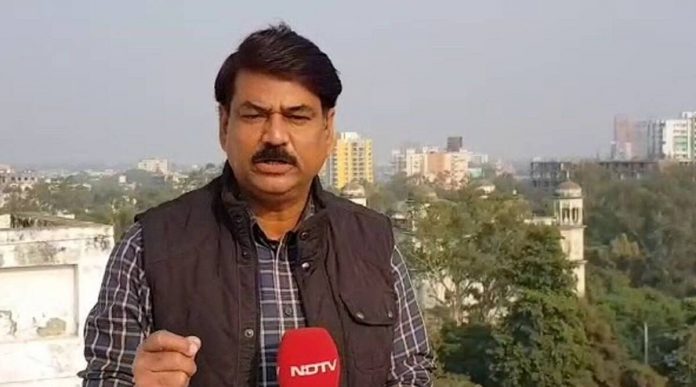 Veteran journalist Kamal Khan (61) died of a heart attack at his home in Lucknow on Friday. In its condolence message, JIH Vice President said his death is a loss to journalism. 
NEW DELHI — Jamaat-e-Islami Hind (JIH) Vice President Prof. Salim Engineer has expressed condolences over the death of the veteran and award-winning journalist Kamal Khan.
In a condolence message, mourning the death of NDTV executive editor and its Lucknow Bureau Chief Kamal Khan, the JIH Vice President said, "Kamal Khan was renowned for his integrity, ethics, objectivity, and courage. He had great insight into issues and deployed poetic language in the best possible way to report on news events and current affairs. He lent a great deal of credibility through his objective reporting and touched the most sensitive issues with ease and compassion."
Kamal Khan was a recipient of the Ramnath Goenka Award, and the Ganesh Shankar Vidyarthi Award from the President of India.
Describing his death as a huge loss to the world of journalism and media, Prof. Salim added, "We offer our condolences to his family and loved ones. May Allah forgive his sins and reward him with the highest rank in paradise."