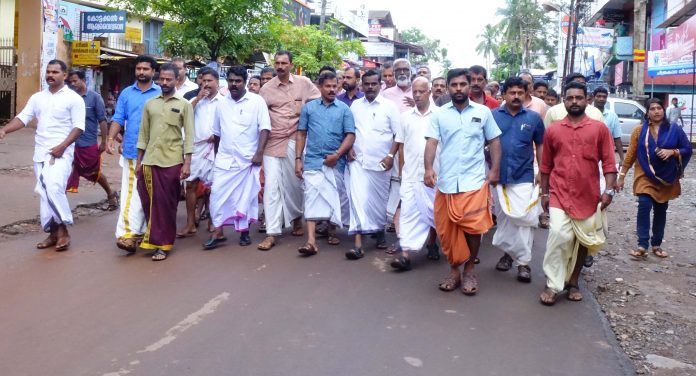 By Shafeeq Hudawi, Twocircles.net
Malappuram: With its majority Muslim population and less vulnerability to communal violence, Malappuram has been the prime target of Sangh Parivar in South India. The district was on the brink of a possible riot. But the timely intervention of Kerala police has foiled the bid to evoke riots in Malappuram following the desecration of a temple at Pookkottumpadam in Malappuram district. The incident, which happened on Friday night, followed concerted attempts by Sangh Parivar to spread communal hatred.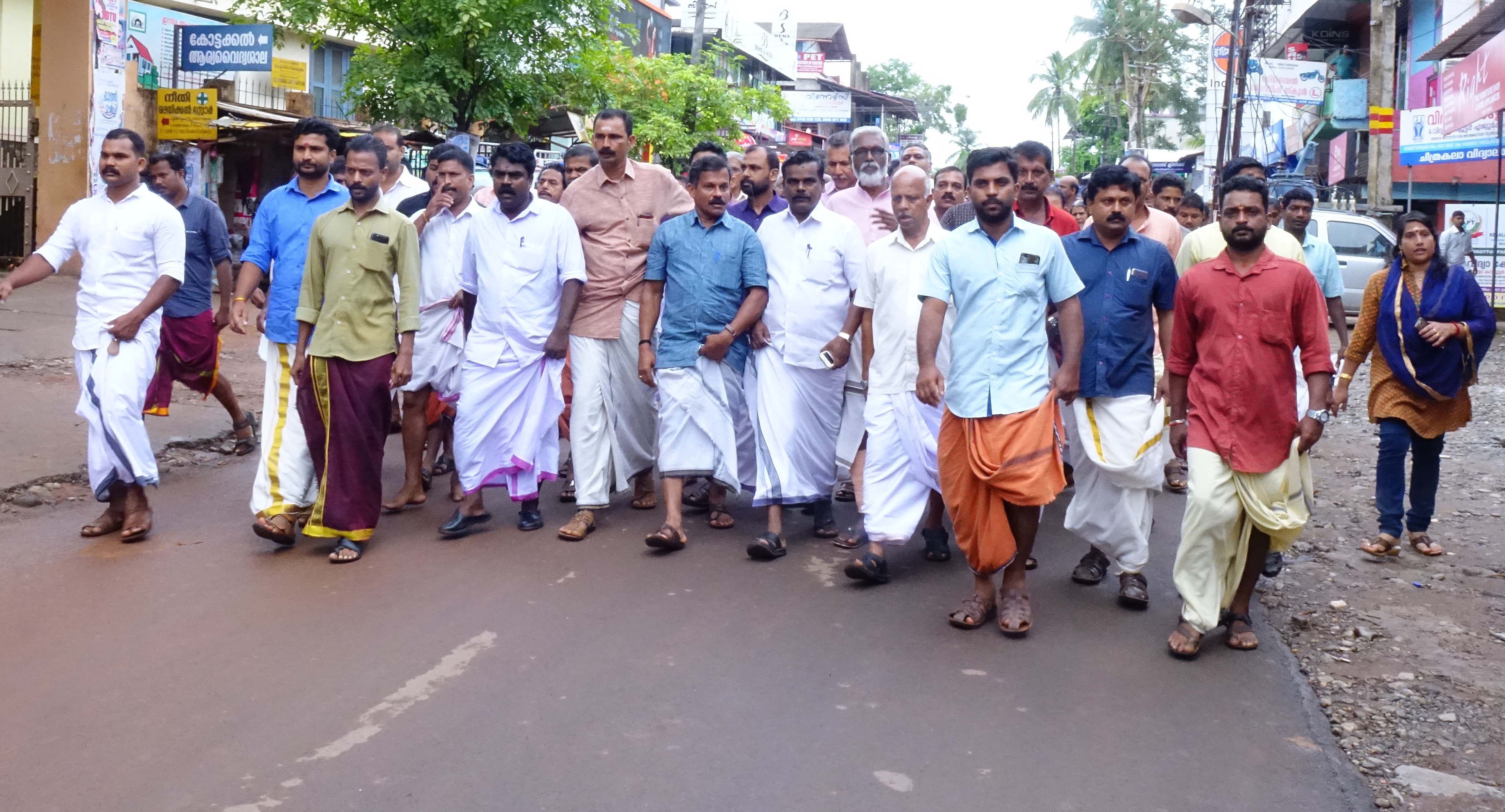 Extreme Hindu outfits like Hindu Aikya Vedi declared local hartal and blocked roads. In addition to social media campaigns, which said Hindus were facing threat in Malappuram, the state witnessed protests by Hindu organizations. The protesters tried to block the way of Aryadan Muhammed , former Congress MLA and former minister of electricity, who tried to visit the place.

On Friday night, Vilwath Shiva temple in Pookkottumpadam near Nilambur in the district was vandalised and idols were destroyed.

On Sunday,  Malappuram Police arrested Mohanakumar S S in connection with the attack on a temple in Pookottumpadam near Nilambur in the district native. A native of Kilimanoor in Thiruvananthapuram, Mohankumar has a criminal background and has been involved in several cases including murder.

According to police, the culprit entered the temple after removing roof tiles of Chuttampalam. And he destroyed idols of Shiva and Vishnu in two sanctum sanctorums (Sree Kovils).
The temple staff noticed that the idols in Sree Kovils were destroyed and the roof tiles of Chuttampalam were removed when the temple staff arrived to open the temple on Saturday morning.
Social media campaigns, which stated Muslim involvement, urged Hindus to be ready to open refugee camps across southern districts of Kerala. Last year, following the fireworks tragedy at Puttingal temple in Kollam district, Sangh Parivar had unleashed social media campaign saying Communists and Muslim fundamental groups were behind the accident.
But, the entire script to unleash the model of violence which has worked well for BJP in North India was spoilt when Mohanakumar was taken into custody. According to the police, Mohanakumar vandalised the temple in a protest against bad customs in Hindu religion. Few days back, he did the same with a temple at Vaniyambalam near Nilambur in the district.

The accused has been booked under IPC section 153A (promoting enmity between different groups on grounds of religion) and section 295 (injuring or defiling place of worship with intent to insult the religion of any class).

However, taking note of the organised attempts in social media to spread communal hatred in the wake of temple attack, the police have started closely watching social media. Malappuram DySP M P Mohanachandran told media persons that the police was on a vigil and keenly watching the social media. "There are organised attempts social media platforms taking advantage of the temple attack to spread communal enmity. Actions will taken against those who found involved in such activities," he said.