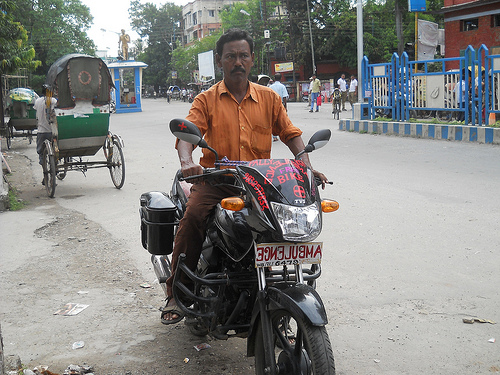 By Amit Kumar, Twocircles.net
The Ministry of Home Affairs announced the list of Padma Awards, and while the list contains several eminent personalities, we at Twocircles.net were particularly happy to see the name of one person: Karimul Haque, from West Bengal.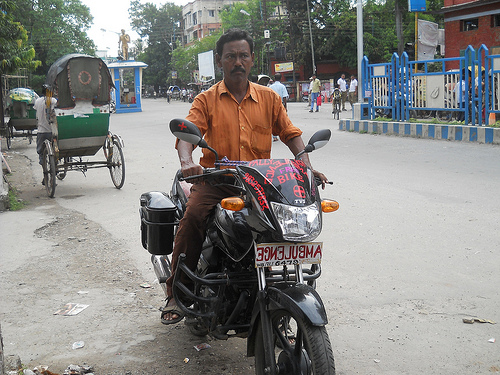 Why? Read on.
In November 2012, Twocircles.net correspondent Zaidul Haque had, as part of our attempt to highlight positive stories from the Muslim community, written about Karimul and his 'bike ambulance'. Zaidul had come to know about Karimul through his network in Jalpaiguri, and had decided to feature him.
In what could possibly be termed as prophetic, the strap of the story said, "Locals want Karimul Haque to be awarded Presidential Award for his service to humanity". It was only fair, given that Karimul had been running an ambulance service for free for all the local residents to ensure that no one ever died due to lack of timely medical service. Karimul knew the pain of losing a family member: he had started this ambulance service after he lost his mother due to the unavailability of an ambulance. As a worker in a tea estate, he made just Rs 4,000 a month but never thought twice before spending Rs 2,000 for fuel and other costs out of his own pocket. "I am doing this in memory of my mother so that God grants her a place in heaven," he had said back then.
On Wednesday, Zaidul called Karimul to congratulate him, only to find out that Zaidul was in fact, the first person to inform him of the great news: he also had to tell him what 'Padma Shri' was.  "I am overjoyed and thankful to Twocircles.net for the coverage they gave me," he told Zaidul. When asked how his life would change now that he be the recipient of one of India's civilian honours, he said, "I want nothing for myself. I still run the ambulance and can afford the petrol bills. Instead, I would be grateful if the government can do something to ensure better medical facilities in the region," he added.
"His humbleness and strength are amazing. Ever since I came to know about him, I have always admired him and his work. It is not easy, and he manages to do this despite having a regular job at the tea estate. I am happy that I could contribute to this wonderful story of selfless service," Zaidul said about Karimul.