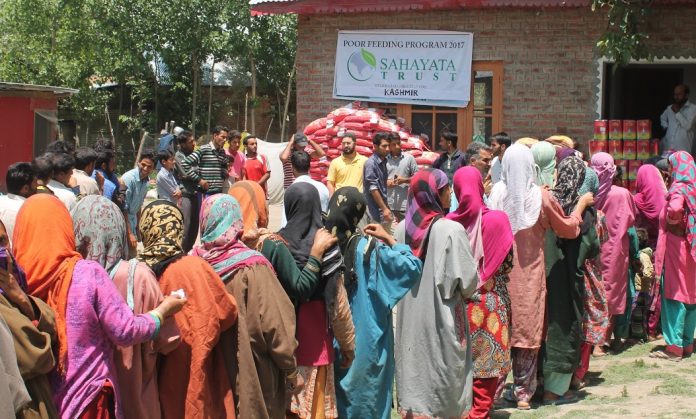 By TwoCircles.net, Staff Reporter
Telangana: In Teegaram village of Jalgaon district in Telangana state, Rafiq Ahmed, 23, runs a tyre repair shop and his day starts quite early. He repairs tyre punctures of bicycles sitting under the open sun. The full day tiresome work fetches him barely 50 to 80 rupees.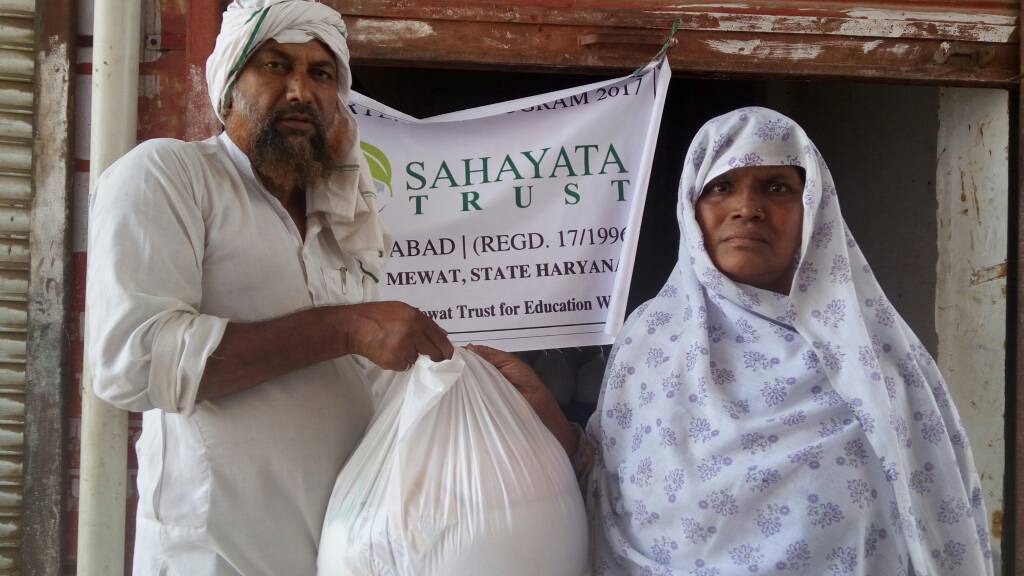 Rafiq lost his parents when he was barely 10, which lead to shift of responsibilities on his tiny and weak shoulders. He started working at 12, when most of the children's in his age group join school and play games. Even though not being fortunate enough to get formal education, he held his grip tight on Islamic education and follows tenets of Islam in full spirit.
Ramadan is a testing time for Rafiq, his wife and his sister, who all live together in a mud house. He can't stand heat under the open sky without drinking water. But as he fasts, he usually decides against going to work leading to scarcity of ration at his home.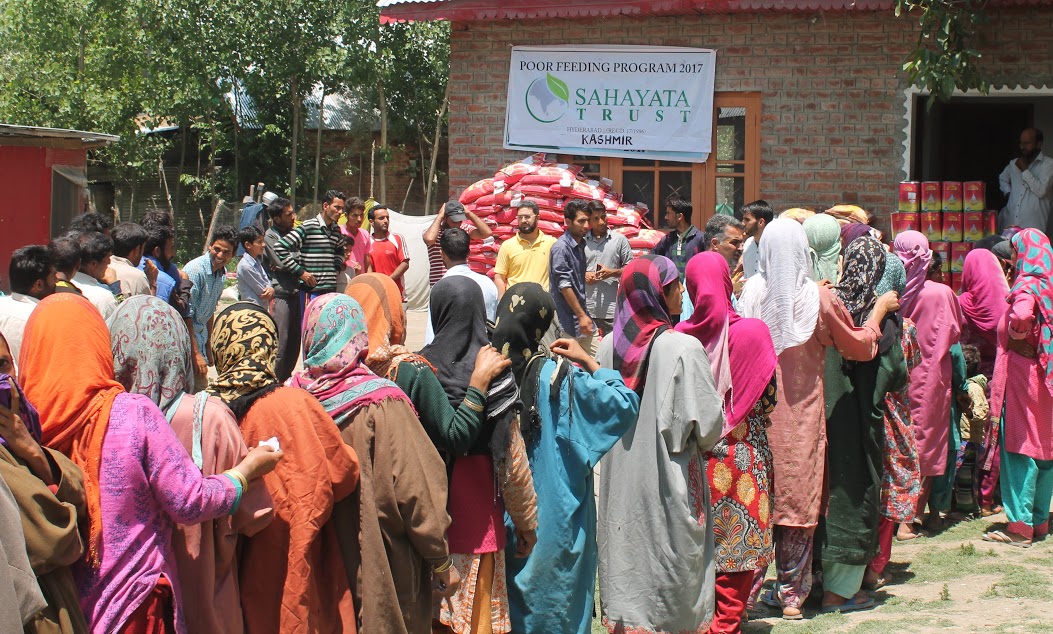 "Fasting and working under heat is a very deadly combination. Last year while fasting,  I got completely dehydrated and got bed ridden for days," says Rafiq.
Travelling 1,547 km north-west of Telangana, Sheemena Begum, 45 a widow, lives in village Dbukar, Bharatpur district in Rajasthan and has eight mouths to feed. She lost her husband nine years ago to an illness.
"We survive on receiving sadaqa and Zakat from people. I have  a small piece of land which supplies us vegetable but it grows only during a particular seasonal. For rest of the year, the source is uncertain," she said.
Like Rafiq and Sheemena, there are millions of such stories across India, who couldn't buy a square meal and enjoy their Iftaar and Suhoor during Ramadan. Those who work as daily wagers find it quite difficult to fast and do regular work side by side. As fasting is one of the five pillars of Islam, most of the poor and needy will avoid work and keep fast, even if they have to stay empty stomach.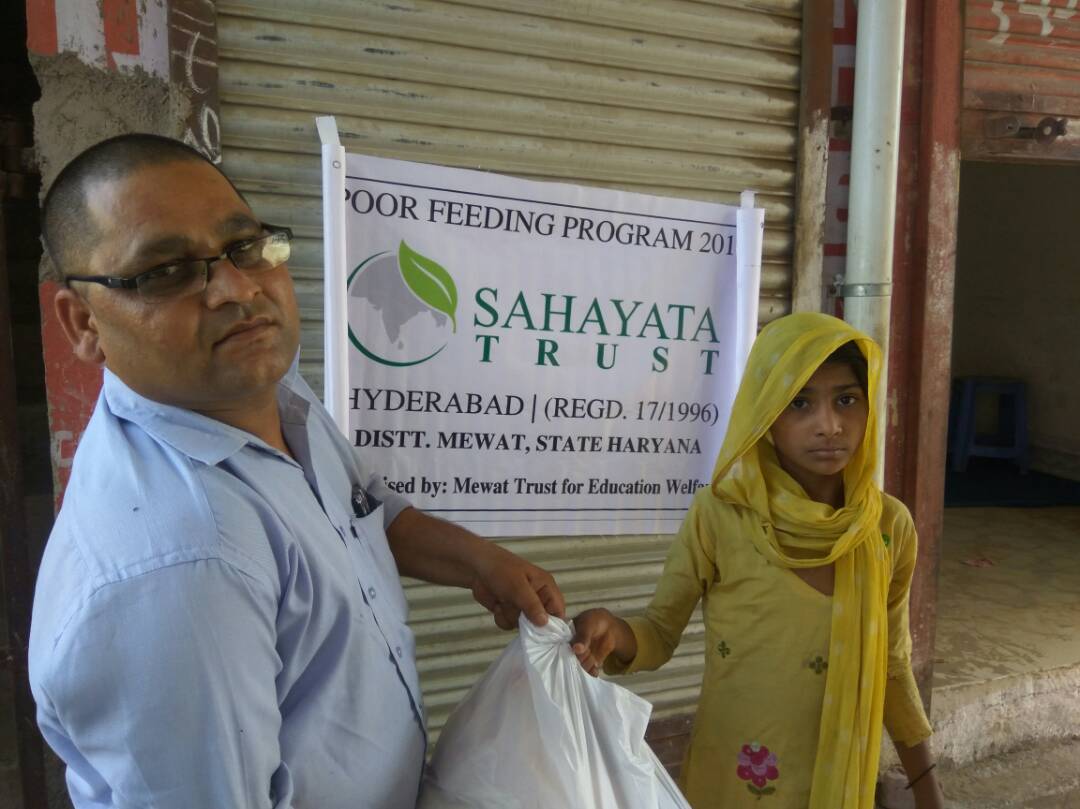 Keeping alive its tradition of helping such poor and needy families, US based Indian Muslim Relief and Charities (IMRC) through its sister organization Sahayata Trust in Hyderabad and its hundreds of volunteers spread across India are distributing meal in food grains for a month under its 'Ramadan Feeding Program'. The food packet includes items such as wheat flour, rice, pulses, lentils, oil, salt, chilli, other more and hot meals.
The tradition of helping poor and needy families during Ramadan, so that they can have abundant food for  Iftaar and Suhoor dates back to 1981, when IMRC was incepted in USA. Since then, every year, the charity organisation is helping millions of people by supplying ration during Ramadan.
"My husband died last year due to heart stroke in Banglore, while he was on Jamaat.I have two kids and have shifted back to my parents, who are themselves living in abject poverty. Few days ago a volunteer of some organization (Sahayata Trust) visited us and provided us with food grains, pulses and oil. We can now eat well for next one month ," said Miskina Begum, 25 from Village Nagina in District Aterna of Haryana.
Abdul Helin, 50 a daily wage laborer from Yairitok village in Imphal East district of Manipur has five specially abled children to feed .He was also provided with food in grains for all his family members.
"Whatever little I earn goes in buying medicines for my children. So, getting ration for a month is a sigh of relief for me," he said.
With hundreds of volunteers in action, across more than 100 distribution centers established in 22 Indian states, 20515 families are being provided with meals in food grains.
During 2016 Ramadan, 50 lakh meal in food grains were distributed among people in 22 Indian states and over 1 lakh cooked meals were served at 414 community served Iftaar. Besides 11,125 people benefited from receiving new Eid clothes. In 2015, 20 lakh meal in food grains were served , whereas this number was close to 16 lakh and 20 lakh meal in food grains for 2014 and 2013 respectively. With each passing year, more and more families are being served with meal in food grains and cooked food during Ramadan.
The  'Ramadan Feeding Program' is being conducted by IMRC since last 36 years to ensure that the poor and needy in both urban and rural areas are able to have access to  food during the holy month.
IMRC's programme extends beyond providing cooked meals and grains during Ramadan. It also provides the opportunity for children and adults to have a pair of new Eid clothes.