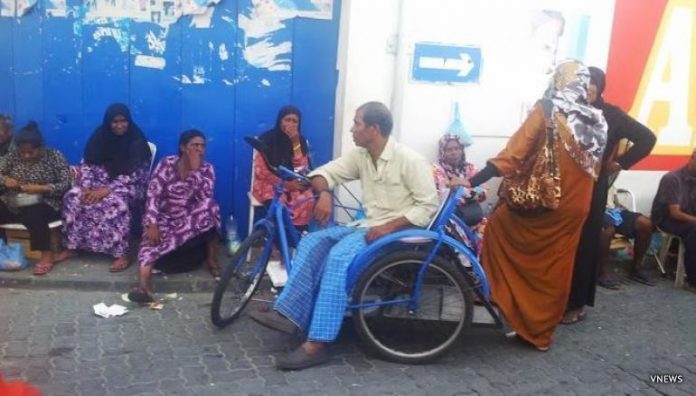 By TwoCircles.net Staff Reporter
Srinagar: Civil Society for Justice and Development (CSJD), an amalgamation of various organisations, activists, journalists, writers, businessmen based in Jammu and Kashmir has made an appeal to people of Kashmir to remain vigilant about the credentials of the person and organizations while donating their Zakat amount.
---
Support TwoCircles
---
The amalgamation has further asked state government  to deregister such NGOs, Darul Ulooms and Trusts that just revive their activities during Ramadan and vanish in thin air for the rest of year.
"During the month of Ramadan, numerous organizations spring up demanding donations for non-existent orphanages, widow welfare schemes, marriage assistance, educational scholarships and Darul Ulooms," CSJD spokesman Mushtaq Ahmed said.
He said there has been no concrete Social Activism towards the Welfare of  half-widows, prisoners, detainees, literacy, mass education, women's rights and lot more.
"In the name of social service, a growing number of orphanages and Darul Ulooms claim to give free religious and secular education to the enrolled orphans, but after certain educational qualification they too cannot stay in these homes, which at once become alien to them, making them lurch under naked sky with unemployment hanging on their heads like Damocles."
"Majority of our population resides in villages, but we are least concerned about working in those harsh conditions as majority of Social Activists aren't ready to work at grass root level in far flung areas away from eye of glamour, praise and crowd," the spokesman added.
The CSJD said that it was need of the hour for the state and civil society to keep a check on the murky organisations and nonexistent institutions that claim to work for the betterment and empowerment of poor and destitute.
Pertinently, during the month of Ramadan, Kashmir also witnesses a bloom of local and non-local beggars as they flock to take advantage of the generosity of Muslims.
SUPPORT TWOCIRCLES
HELP SUPPORT INDEPENDENT AND NON-PROFIT MEDIA. DONATE HERE