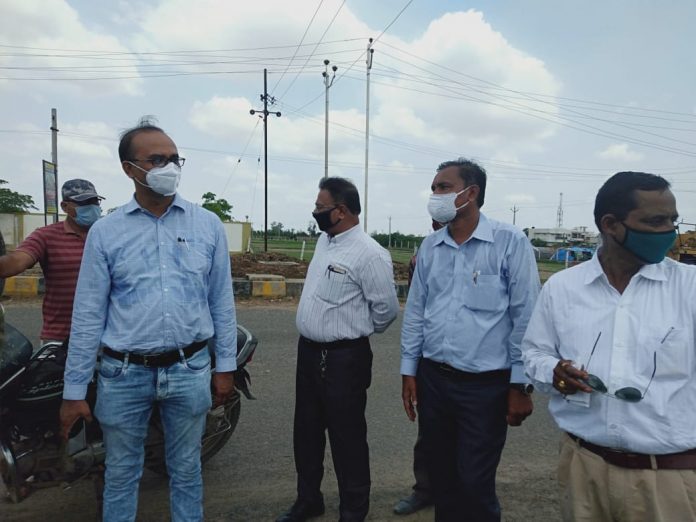 By Mahesh Trivedi, TwoCircles.net
Gujarat: Dalits in Prime Minister Narendra Modi's wealthy state of Gujarat are named and shamed during their entire lives but, for the 5,000-strong Scheduled Caste community in Viramgam, there is no respite from humiliation even after death.
Gallons and gallons of sewage water by upper-caste residents have turned the one-acre only-for-Dalits cemetery on the outskirts of the historical town into an inaccessible island with hardly any place to bury the dead.
For the past six months, no-frills graves of the relatives of the socially-disadvantaged Vankars, Chamars, Rohits, Dangasia, Shetwa etc in Mukti Dham have been surrounded by dirty water which has not only played havoc with the 1,000-odd precious plants in the mosquito-infested burial ground but poses a serious health hazard to the grief-stricken mourners and nearby population.
"The cemetery where our kinsfolk lay buried has turned into a swampland. They were humiliated when they were alive. And now even after they have died, the upper caste people is heaping insult on them by purposefully discharging their solid and liquid waste into our final resting place," Kirit Rathod, convener of the Dalit Adhikar Manch, told TwoCircles.net.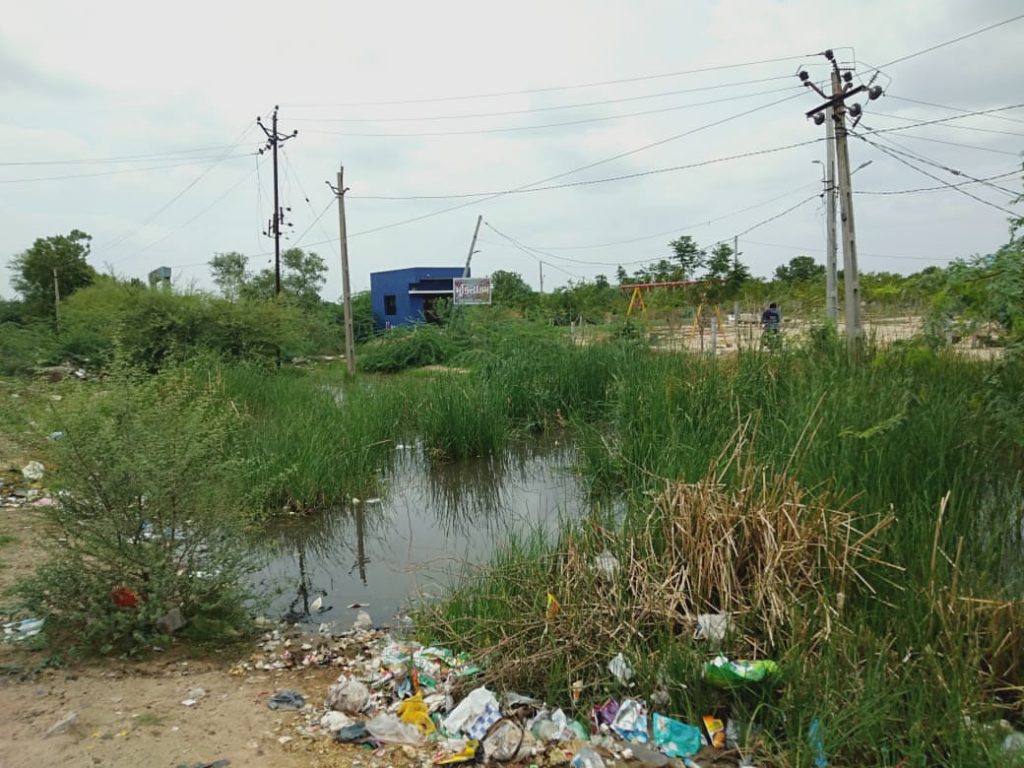 If social worker Dr Mahendra Jadav is to be believed, when an elderly Dalit citizen passed away last week, his body had to be taken to a public crematorium five kilometres away and disposed of thereby burning it to ashes instead of the usual, customary burial at the flooded cemetery in Viramgam, 60 kilometres from Ahmedabad.
Speaking to TwoCircles.net Dr Jadav, who is a doctorate in psychology, said, "Releasing hazardous waste on Dalit premises is a criminal offence. We have been tolerating the nuisance since January but the situation has worsened in the last month."
After Rathod dashed off an angry missive to Chief Minister Vijay Rupani on June 29, the Bharatiya Janata Party-ruled municipal administration swung into action, with chief officer Alpesh Patel and his assistants rushing to Mukti Dham to check how the contaminated water from the two nearby housing societies was diverted to the cemetery by specially created gutters and canals.
While Viramgam municipality chief Reena Pandya promised swift action, Patel told TwoCircles.net that two notices had been slapped on the chairman of Ashtavinayak Society under Section 133 of the Criminal Procedure Code demanding removal of public nuisance and environmental pollution.
According to social activists Avatar Chauhan and Kalubhai, ill-equipped Mukti Dham has not received a single paisa of government grant but leaders of the oppressed community passed round the hat among the hard-up Dalits to collect funds worth Rs 3 lakhs and have been using it for the maintenance of the burial ground.
Indeed, Dalits have been hoping against hope for grants for Mukti Dham from the funds of local lawmakers, the municipality, the urban development department or the Chief Minister's welfare schemes to arrange for fencing around the cemetery, a room to keep farm equipment, benches, sheds, gates, lampposts, tree plantation, kids' play area and land development.
Rathod said that Dalits were up in arms and if the problem of flooding of the cemetery was not solved soon, they have decided to hit the streets and stage a road blockade demonstration, followed by the filing of public interest litigation in the Gujarat High Court.
"We can't buy or rent a house in the city. Our colonies lack basic amenities for ages. We are facing caste discrimination from birth to death. Now, enough is enough," summed up Rathod.