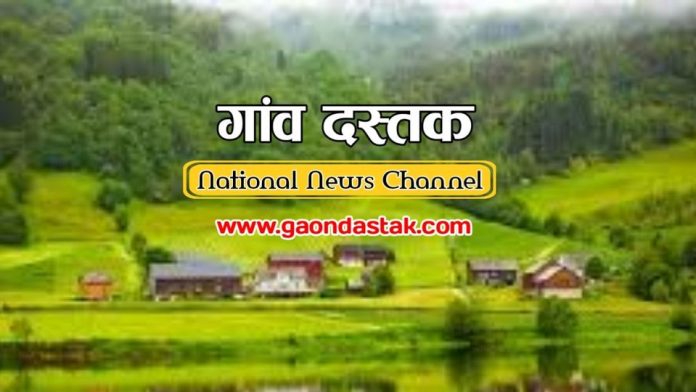 One of the aims of this Hindi language outlet is to reconstruct the meaning of journalism in rural India.
Suprakash Majumdar, TwoCircles.net
New Delhi: From the small village of Falka, in the Pali district of Rajasthan, twenty-one-year-old Mahendra Kudia started an online news portal called Gaon Dastak on January 2, 2019.
"Our traditional media majorly focuses on the urban areas and the news from rural India always get sidelined. We try to give voices to the people from rural areas," Mahendra told TwoCircles.net.
Mahendra invested 15000 rupees to start the portal and today the portal boasts of nearly 7000 visits on its website every day. On Twitter, they have nearly 11000 followers and 9000 likes on Facebook.
Mahendra says that he understands the problems people from the rural areas face across India, as he is from a village himself.
"I have a better chance of listening to their problems and understanding them," he says.
He says that Gaon Dastak is an attempt to "reconstruct the meaning of journalism in rural India."
"Most of our writers write about the problems affecting people, such as unemployment and lack of agricultural inputs. We also cover success stories like rural business innovations and best practices in farming," he says.
Most mainstream media organizations fail to understand the demographics and the problems of rural India as they speak from a privileged high ground. Most news doesn't even reach the people in the urban areas as they are deemed unimportant in the traditional newsrooms.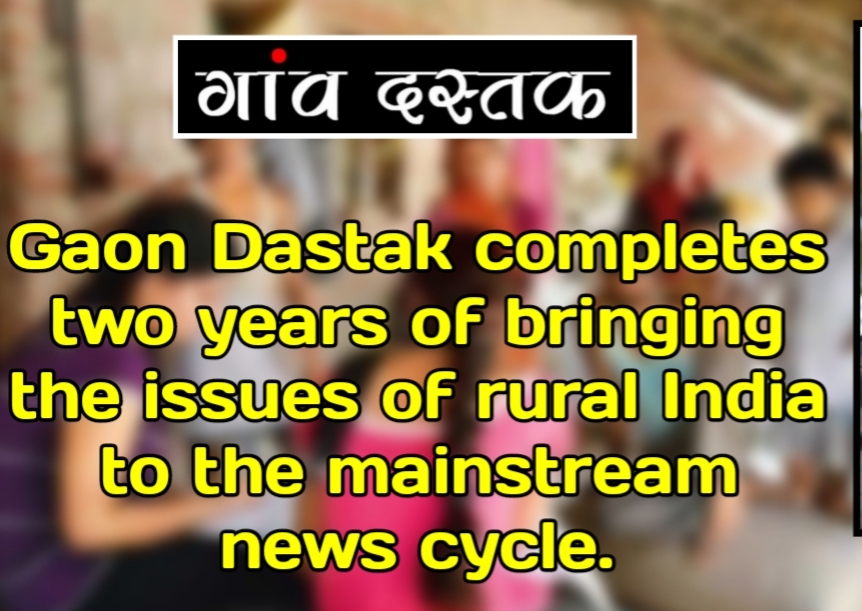 Goan Dastak is trying to bridge this gap by reaching to people who have no voice in the traditional media, but have "as interesting and important stories to tell as the stories from the cities or towns."
Gaon Dastak has a small team of three people, who as per Mahendra work "day and night to bring up stories from various parts of the country."
Apart from being the editor of Gaon Dastak, Mahendra also writes for various mainstream news platforms to give the stories an even bigger reach.
Gaon Dastak is relying on advertisements for its revenue and plans to expand its reach. "We are planning to launch a Hindi language newspaper soon which will cover stories majorly from the rural areas," says Mahendra.
The daily will cover reports from Uttar Pradesh, Bihar, Jharkhand, Rajasthan, Haryana and Madhya Pradesh.
Mahendra plans to keep an eye on the rural immigrants working in cities like Delhi and Mumbai.
"This will help us to stick to our roots and it can prove helpful to bringing the rural talent back to the rural areas, which is very important for the development of these areas," he says.
Mahendra says that the newspaper will be published from Raibareilly. They plan to print ten thousand copies every day and expects that each copy will be read by about 10 people which will give them a reach of one lakh every day.
Explaining further, he says that the news will be collected from a network of reporters and stringers working in various rural areas who are well aware of ground realities. "The distribution model will be centred around the concept of 'Dastak Centre' where the representatives of the newspapers will collect copies from various trains that operate out of Raibareilly," he says.
Gaon Dastak has big plans but there are some serious roadblocks as well. "Our biggest challenge is to get funding. Uttar Pradesh is the biggest state but it is also the toughest state to start with for a newspaper such as ours. We are constantly trying to come up with new and innovative ideas to reach the people who are currently not served with the news they should receive," he says.
Regardless of the challenges it faces, Gaon Dastak is making strides in bringing news from the rural areas.
Mahendra says that his new plans include making the website from the scratch "with a much more attractive and interactive look and a whole new English section."
"We are also planning to start India's first audio newspaper and a TV show to carry forward our growth plan. However, funding is very crucial for these ideas and we are working to get as much support we can get to bring out the voices from rural India," he adds.