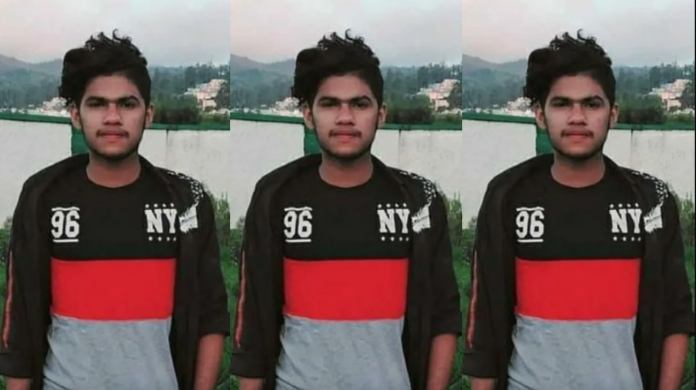 The 18-year-old victim B. Masood, who was working as a painter in the state, was allegedly assaulted by eight members of a Hindu right-wing outfit on July 19. He succumbed to his injuries on July 21. 
Basil Islam | TwoCircles.net 
NEW DELHI — An 18-year-old Muslim man died after being assaulted by eight people at Karanja village in Sullia taluk of Karnataka. 
The victim, B. Masood was allegedly assaulted by eight members of a Hindu right-wing outfit on July 19. He succumbed to his injuries on July 21. 
Hailing from the Mogral of Kasargod district in Kerala, Masood worked as a painter in Karnataka. 
As per reports, a heated argument started between Masud and Sudhir on July 19, which stemmed from Masud having purchased a calf. Around 11 pm, on the pretext of resolving the matter amicably, Sudhir asked Masud's friend Ibrahim Shanif to bring him to Vishnunagara. "I initially refused since I thought these people would attack Masud. But, Sunil promised me, swearing on the temple of Vishnu Nagar, that the goal was to solve the quarrel peacefully with mediation and said that they would not do anything to Masud," Shanif told The Wire.
Upon arriving at the site, Masud and Shanif were attacked by a group of eight – Sunil, Sudhir, Shiva, Sadashiv, Ranjith, Abhilash, Gym Ranjith and Bhaskar with stones and bottles. "Later, six of them came and hit Masood and broke his head with a soda bottle. I tried my best to save him, but they even hit me. If I knew that Masood would be attacked so badly and would die, I would have never taken him there," said Shanif, an eyewitness to the brutal assault and a complainant in the case. 
In between the fight, Masud managed to run away. After a police patrol party came for help, the attackers ran away. The police and Masud's friends could not locate him until 2 am. He was found lying unconscious near a well. After initial treatment at a hospital in Sullia, he was brought to a private hospital in Mangaluru. 
Following his death, the eight accused have been arrested and booked under different sections of the Indian penal code. 
Soon after his death, people gathered in large numbers outside the hospital and demanded authorities give assurance regarding compensation paid to the deceased's family members. The crowd dispersed only after the assurance by Tahsildar on that matter.
A Twitter hashtag #BajrangdalMurderedMasud, which went viral on Twitter after Masud's death, claimed that the eight accused in the case are associated with Vishwa Hindu Parishad (VHP) and Bajrang Dal.

Basil Islam is an independent journalist and researcher based in South India. He tweets at @baasiie