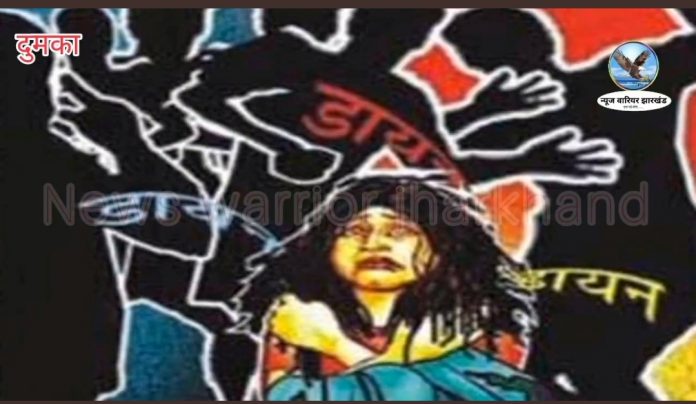 Sami Ahmad|TwoCircles.net
Sonamuni Murmu, 47, of Aswari village under Saraiyahat police station in Dumka district of Jharkhand, was forced to eat human excrement for allegedly doing jadu-tona (witchcraft) on Saturday night. Her son Srilal Murmu, 27, was also treated the same way as two other family members. They were ironed with a hot rod. There are six accused in the case. Both victims and the accused are Adivasi.
---
Support TwoCircles
---
Three weeks earlier two Adivasi women- Railu Devi and Dholi Devi- were killed by crushing their heads with a heavy stone on the pretext of being a witch in a remote village three hundred kilometers from the state capital of Ranchi. Their bodies were recovered next to a nearby hillock.
सरैयाहाट(दुमका) के असवानी गाँव में चार लोगों को मैला पिला कर मार पिट करते गरम लोहे से दागा गया है जहाँ पुरे झारखंड में डायन के नाम पर आए दिन बर्बर खबर आ रही है. सरकार को अंधविश्वास के खिलाफ युद्ध स्तर पर काम करने की जरूरत है. @ChampaiSoren @DigDumka @JharkhandPolice @DumkaDc pic.twitter.com/FbU9EtIv2V

— Rajni Murmu (@murmu_rajni) September 25, 2022
These are not sporadic incidents. Adivasi women are being targeted on the allegation of being a witch despite a strong law against it. As per the law, calling anyone a witch can attract a jail term of up to three months.
Professor Rajni Murmu teaches Sociology at Godda college, Godda, 70 kilometers away from Dumka in Jharkhand. She keeps track of such incidents. She told TwoCircles.net, "This is a clear case of superstition and police negligence."
The SHO of Saraiyahat Vinay Kumar is quoted by local media as saying that the police had registered the case and they are after to nab the accused.
However, Prof. Murmu alleged, "The police take action only after something serious happens." She explained that no one is declared a witch overnight but the victims don't want to go to the police station in the initial days when there is only verbal attack or minor violence because they don't expect the police would act on their complaint.
घटना देवघर जिला के कोरों प्रखण्ड के रानीडीह पंचायत के कारो पहाड़ गाँव का है. जहाँ एक संताल लड़की को चारों तरफ से घेर कर डायन के आरोप में मारा जा रहा है. संज्ञान नही लिया गया तो जान भी जा सकती है.@HemantSorenJMM @DCDeoghar @DigDumka @hafizulhasan001 @MukeshRdxTudu @Dist_Admin_Jm pic.twitter.com/1w7A5RH4kE

— Rajni Murmu (@murmu_rajni) September 17, 2022
"Complaint to police without any action means more trouble", she elaborated. She said that since 2015 more than 250 persons, mostly women, have been killed over the allegations of witchcraft.
Ranendra, Director at Ram Dayal Munda Tribal Research Institute, Ranchi told Twocircles.net that the superstition of someone being a witch is not restricted to Adivasis. He said that calling a woman a witch is a way to demonize her. Any woman who is vocal or has knowledge of herbs could potentially be targeted.
Deep Rooted Superstition
Sanjay Basu Mallick has authored a book called Dayan Gatha (Story of a Witch). He told TwoCircles.net, "the problem is deeply rooted in the belief system that some women have the power to make or mar. The government is trying to make people aware but that is not enough."
"There are times when a woman is targeted even if a cow is ill. This is used for extortion and exploitation", he said.
Fewer Cases In Areas With Good Health Facilities
Prof. Murmu said that we see fewer cases of torture where health services were good. She gives the example of snakebite which is one major reason for alleging a woman to have done witchcraft. "People depend on a local Ojha (witch hunters) in cases of snakebite and other medical emergencies when good health services are not accessible to them. The Ojha generally don't have any treatment which leads to the victim of the snakebite dying. To save his skin he alleges some woman to be a witch, she explained.
Police Accountability
Professor Murmu says that police need to be made accountable in all such cases. "The police officers make an excuse that Adivasis have their system and if we interfere to act our stations are attacked but the same police find it easy to crack down on Adivasis who oppose their displacement", alleged the professor.
A pretext for Land Grabbing, Sexual Exploitation 
According to Ranendra, the property is one of the most important reasons for the abatement of such incidents. "In over 70% of the cases, the victim women do not have a male inheritor. Declaring that woman a witch and ostracizing her is an easy way to grab her property," he said.
Ashok Basu that the allegation of witchcraft is also used for sexually exploiting a woman. He says that as people believe such allegations the men use this to force a widow or abandoned woman to give sexual favour.
SUPPORT TWOCIRCLES
HELP SUPPORT INDEPENDENT AND NON-PROFIT MEDIA. DONATE HERE