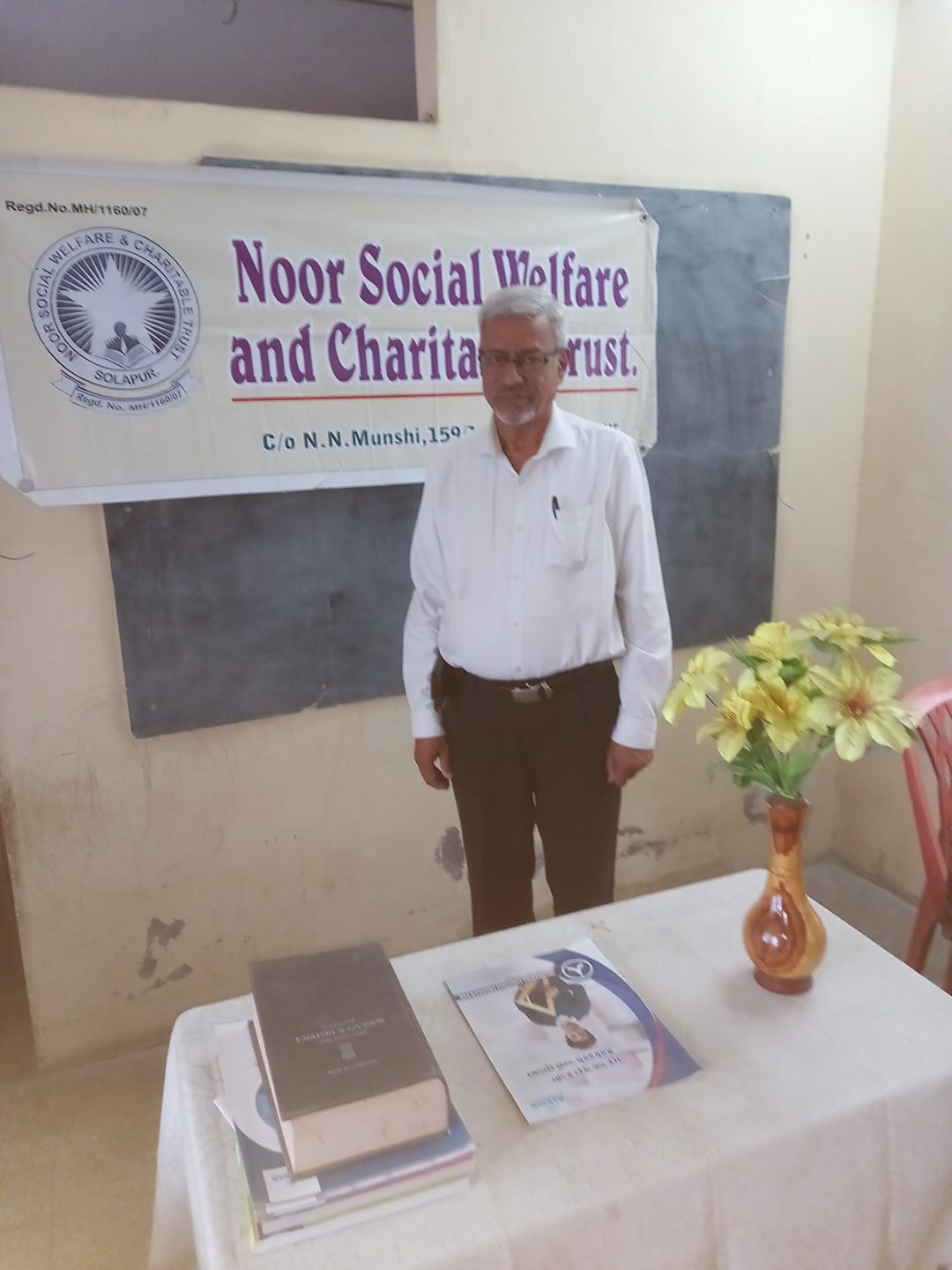 Imran Inamdar | TwoCircles.net
Solapur (Maharashtra): The main purpose of Zakat, as per Islamic guidelines, is to empower and stabilize people around you. It is a form of obligatory charity that has the potential to ease people's suffering.  
---
Support TwoCircles
---
Nazeer Munshi, a 72-year-old railway officer (RTD), has set an unexceptional example before the community.
He provided educational assistance to 327 Muslim students to pursue professional education by collecting zakat under the banner of Noor Charitable and Welfare Trust, Solapur.
Many Muslim countries are utilizing the fund of Zakat for the same purpose rather than doing only charitable works. Unfortunately, in India, this model is not commonly applied, although some organizations and individuals have started utilizing Zakat for community empowerment. Many times, Zakat does not fulfil its purpose because of improper utilization.
NOOR Trust is managed single-handedly by Nazeer Munshi, who is a retired railway accounts officer.
Nazeer also runs a marriage bureau for the past 32 years without charging a single penny. Having earned immense respect in the community for his charitable work he founded Noor Charitable and Welfare Trust in 2005.
Aimed at the community's educational empowerment, the trust has so far collected an amount of 2 crores and 7 Lakhs, from Zakat and benefited 327 needy students.
Most of these students have completed professional courses like MBA, MCA, BE and MBBS and have secured decent jobs in private companies, in India and abroad.
Speaking to Twocircles.net, Nazeer Munshi said that "doing something for the needy is a different pleasure which can not be expressed in words, Allah has given us the opportunity to serve the community". 
Recalling his touching experiences he said, he had helped a student who used to work at a construction site on weekends to manage his educational expenses, his academic records reflected that he was a bright student he scored above 95% in all the exams. We took his case as a priority and admitted him to engineering college.
Nazeer said, during payments, we instruct students to return the amount to the trust after completion of education and joining a job. Nearly 75% keep their promise and deposit the fees in the trust's account with thanks, this helps us to help other deserving meritorious students. "The collection of Zakat in Ramzan is also a source to raise money for the trust", he added.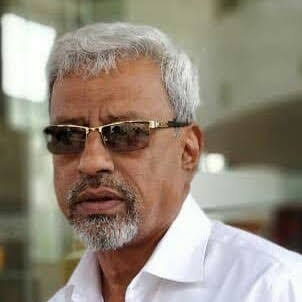 In 2005, one of my dearest friends called up and advised me to do something concrete for the community, for which they would readily give their Zakat money." The very next day, after a long discussion with his close friends Jaleel, Iqbal Ansari, Irfan SM and Viqar Sheikh, it was decided that they would utilize their Zakat money for the educational empowerment of the community, Nazeer said.
A beneficiary student, Abbas, a full-time model-based software engineer at ALTEN LTD in the UK expresses himself through a WhatsApp message, Abbas says, "As I sit down to write this article, my heart is filled with immense gratitude for the NOOR Trust and its president, Mr Nazir Munshi. They have played an integral role in shaping my educational journey, and I owe them a debt of gratitude that I can never fully repay".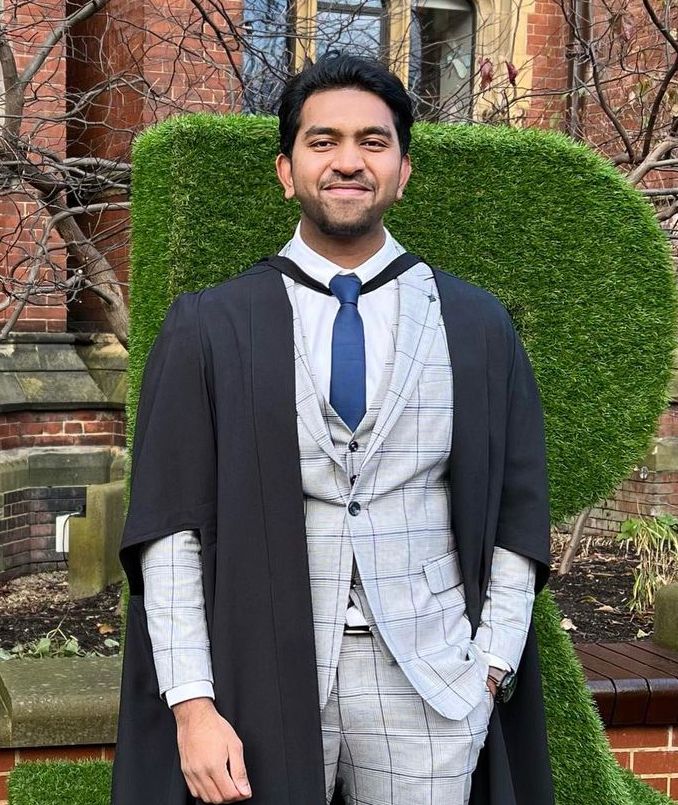 He completed his Masters from Newcastle University, and it wouldn't have been possible without the support of the NOOR Trust. However, their support didn't start there; they also helped me financially during my Diploma and Undergraduate studies in India, Abbas added.
Mr Nazir Munshi is an outstanding individual who decided to help deserving students in 2005. He started with helping retired railway employees, widows, and divorcees in their families, and specially challenged kids. But it was only the start, he extended his help to hundreds of students for education, and his efforts have not gone unnoticed. He has been publicly awarded numerous times for his outstanding contribution to society.
NOOR Trust helps students on all levels, and their support has been a lifeline for many students who wouldn't have been able to afford quality education without their help. Their scholarship program has helped numerous students achieve their dreams.
Umar Rangrez, another beneficiary who has completed his BE (Electronics) and is currently working in a Pune-based private company, thanked Noor Trust and Nazeer Munshi for their timely support in pursuing his dreams. "I got my fees paid within two days without much documentation or formalities," Umar added.
Eminent Social worker and headmaster, Mr Asif Iqbal lauded Nazeer Munshi's efforts and outstanding results in the education sector. Asif says, "We need a minimum of one or two social servants like Nazeer bhai in every district for educational upliftment, he is a ray of hope for hundreds of meritorious poor students".
Asif said "After retirement, most of us prefer cozy life generally, but Nazeer bhai is volunteering his life for this noble cause, especially in the month of Ramzan he works tirelessly to collect Zakat. I have recommended many poor students for scholarships, after inspecting their academic performance of the students Nazeer bhai has paid their fees and they are all well settled and leading dignified life, Asif added.
SUPPORT TWOCIRCLES
HELP SUPPORT INDEPENDENT AND NON-PROFIT MEDIA. DONATE HERE