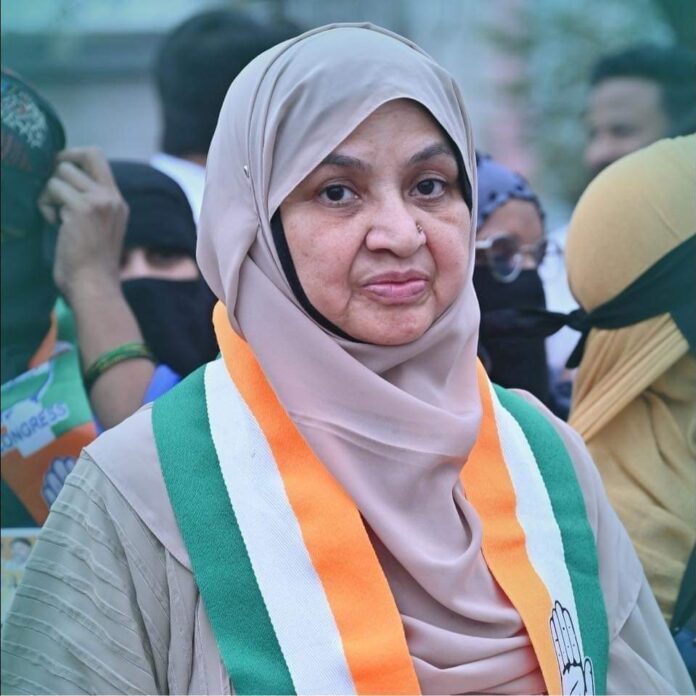 By Imran Inamdar, TwoCircles.net 
Kaneez Fatima, the hijab-clad politician who won in the recent assembly elections in Karnataka is currently very popular with her videos and reels circulating on social media platforms and getting thousands of likes.
---
Support TwoCircles
---
Fatima is the only Indian National Congress Muslim woman candidate who stood up for the Muslim girls who fought for their right to wear hijab.  
Fatima registered a second consecutive victory by defeating BJP's Chandrakanth Patil by a narrow margin of 2,712 votes from Gulbarga North. She garnered 80,973 votes with 45.2 percent.
Fatima, 63, joined public life and came into the spotlight a few months before the 2018 Assembly polls, when her husband Qamarul Islam, a two-time cabinet minister and six-term legislator, passed away.
She was hesitant and not very confident but was encouraged by the party leaders. She won the very same seat (North Gulbarga), her late husband had held for 30 years, and became the only Muslim woman MLA in Karnataka's assembly. 
Fatima, who wears a hijab, had led protests in Gulbarga over the ban on hijab in colleges imposed by the Basavaraj Bommai-led BJP government in 2022, which had led to Muslim Hijab wearing girls being barred from government colleges. She was also actively involved during the anti-CAA protests held in Gulbarga in 2019.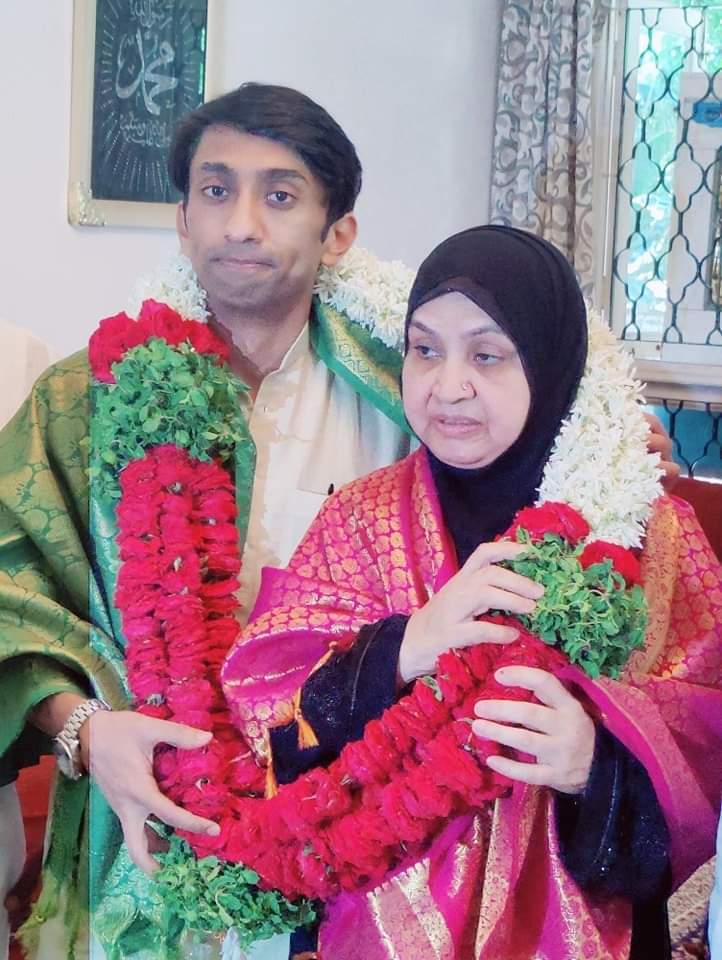 While the Congress has fielded a total of 11 Muslim candidates in this election from different constituencies, Fatima is the only one who emerged victorious.
 In a telephonic interview with TwoCircles.net, Fatima said, "I had assured the girls and women that if our party wins this election, we are lifting the ban on Hijab in educational institutions. Bringing the girls who have been forced to drop out because of their hijab, back into the educational institutes will be my top priority. Discussions with my party leaders in this regard are on".
Another item on her agenda is to bring back the reservations for Muslims. In April this year, ahead of elections in the state, the former Karnataka BJP government scrapped the four percent reservation for Muslims, which fell under the '2B category'.
She admits it was a tough competition this time as BJP was campaigning actively spreading anti-Muslim propaganda, and there was a contestant from Janata Dal Secular, another close rival of the Congress, and another from Owaisi's AIMIM (All India Majlis-e-Ittehadul Muslimeen) apart from the independent candidates.  
Acknowledging her voters for her victory, Fatima says, "Although 8 Muslim candidates were in the ring, voters displayed their faith in me. Not just Muslim voters but also others from the Lingayat, SC, ST, and OBC communities supported. I am thankful to all of them".
Speaking on the common man's issue Fatima said, "My city faces severe drinking water crisis, making Gulbarga free from this crisis was my late husband Qamrul Islam's dream. I will keep working on it and achieve it, Insha'Allah".
"Our party's victory in the assembly polls clearly shows that people prefer development and peace. Voters expect us to resolve issues of unemployment, inflation, etc," she further shared.
"Our leaders Rahul Gandhi, Kharge Sahab, and other leaders successfully convinced the voters resulting in this thumping majority", she added with happiness in her voice.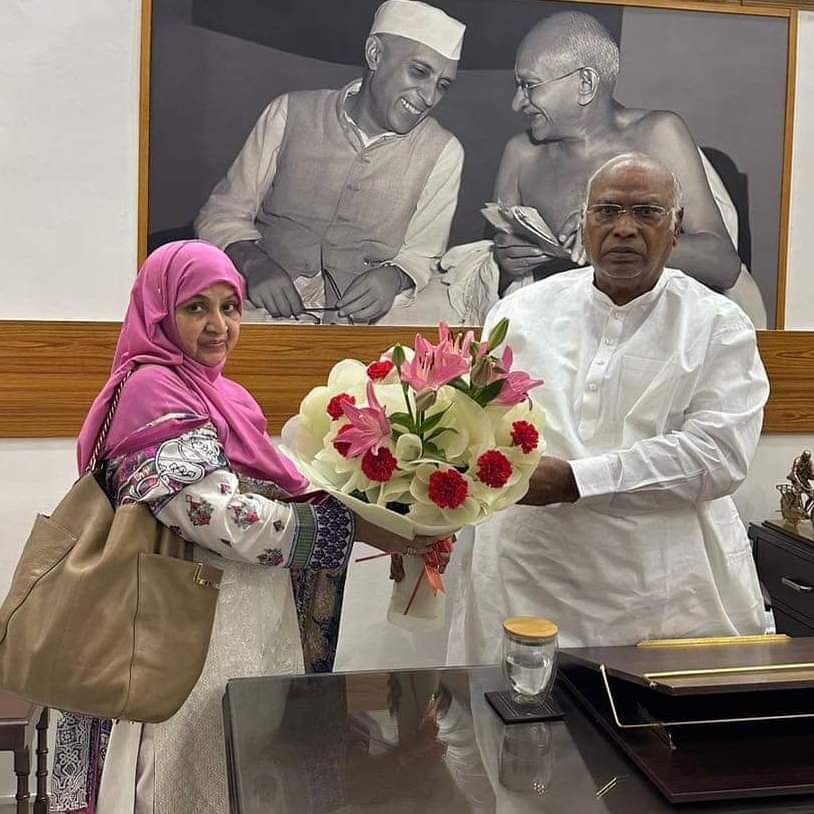 Sharing her campaigning strategies, she said "We stressed on fulfilling the pledges made by the Congress party. Ours will not be empty promises, we said, urging the people to vote for positive change in the city and in the entire state." Sixty percent of the voters in her constituency are Muslims. 
"A win in Karnataka for the Congress will mark a beginning for change in the country," she emphasized.
Before joining active politics, Kaneez Fatima shared that during the time of her late husband Islam, she used to shoulder some social responsibilities and the women in the constituency used to frequent their house with their grievances and she learned about the problems faced by the common people, she told TwoCircles.net.
Talking about her plans as the MLA, she said, "Apart from the water issue I am also working on some projects which will be designed exclusively for women, most of the women want to earn their livelihood by working from home, we will keep their wishes/expectations in mind while planning for the social schemes."
Originally from Hyderabad, Fatima could not complete her graduation as she was married off when she was in her degree second year. Her only son Faraz ul Islam takes an active part in politics and accompanies her.
SUPPORT TWOCIRCLES
HELP SUPPORT INDEPENDENT AND NON-PROFIT MEDIA. DONATE HERE