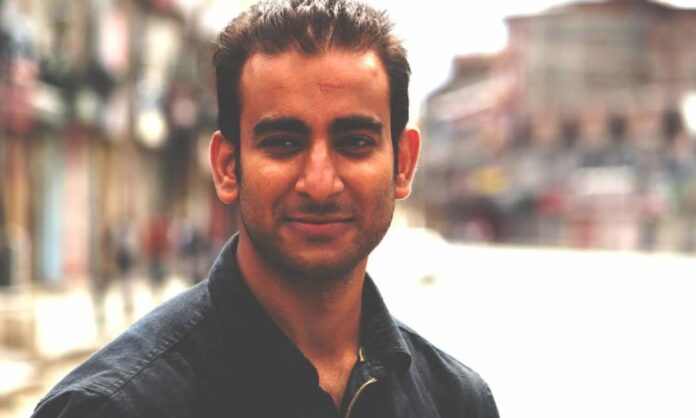 TCN has learned that one of our editorial contributors Mr. Irfan Mehraj has been arrested by India's National Intelligence Agency on March 20th, 2023 in connection with an NGO terror funding case registered in 2020. Irfan worked as a research associate in Jammu and Kashmir Coalition of Civil Societies during the period under investigation.
Founded in 2006, TCN has pioneered transparent grassroots reporting and remains committed to promoting journalism as a protected activity – especially in telling stories about the marginalized sections of society. Since 2020, Irfan has worked as an independent contractor with TCN assuming editorial and writing responsibilities for our English section.
Per the United Nations Human Rights Office of the High Commissioner (OHCHR), rights of
journalists and media workers fall under the purview of the OHCHR. Any journalistic activity of TCN's associates and contractors are covered in the ambit of this mandate. The OHCHR is also a mandated reporter on the safety of journalists as a custodian agency under the UN Sustainable Development Goals Indicator 16.10.1.
Although the alleged activity of Mr. Mehraj is from a period before his association with TCN, we are concerned about the seriousness of the charges and are monitoring the situation. The curtailing of any protected journalistic activity is a violation of international human rights law and may warrant mandated reporting by the OHCHR. We hope that there is a speedy and transparent investigation into the facts of the case and justice will be served.
Since its inception in 2006, TCN has been proud to be a ground-breaking independent news outlet which focuses on the most marginalized sections of society, and we continue to be a trusted grassroots voice in the media landscape today.
---
Support TwoCircles
---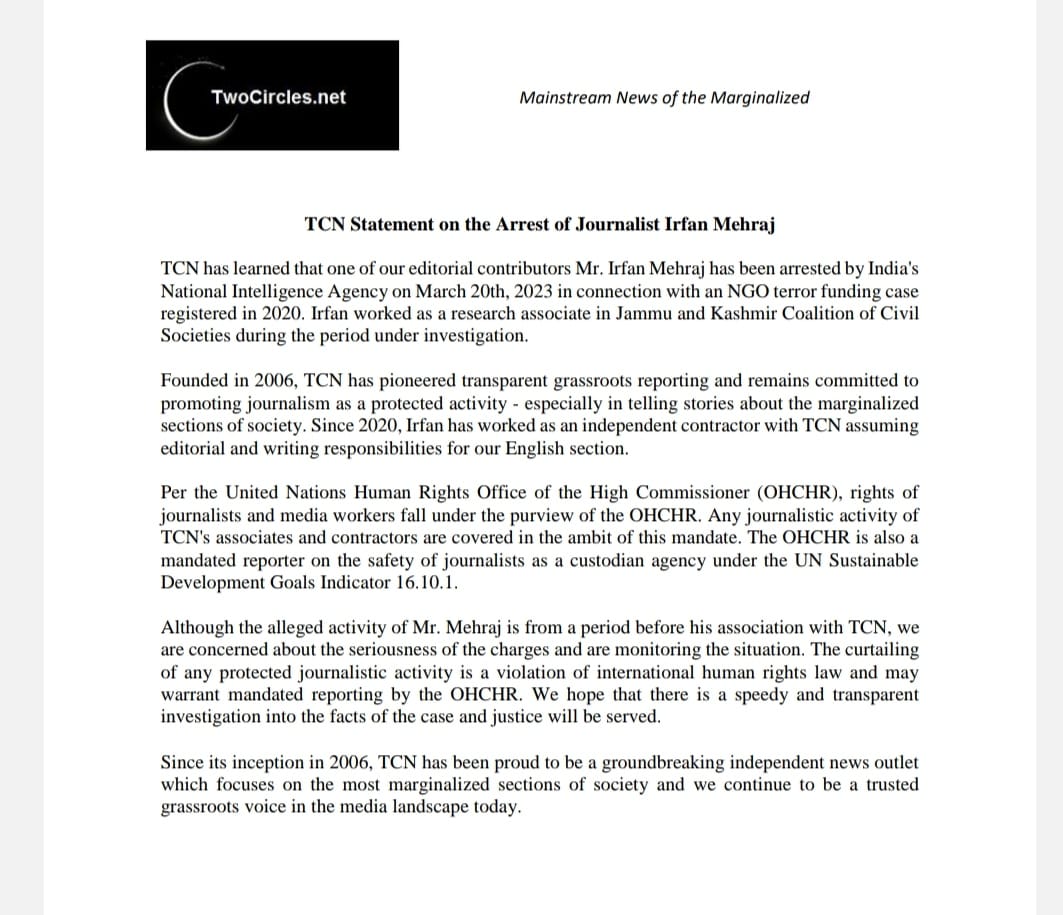 Click to read the statement:
SUPPORT TWOCIRCLES
HELP SUPPORT INDEPENDENT AND NON-PROFIT MEDIA. DONATE HERE