By Imran Inamdar, TwoCircles.net 
Imtiaz Jalil,MP, Aurangabad was honoured with the '15th News makers Achievers Awards 2023' in the 'Best Working Politician' category on May 1st 2023 at Yashwant Rao Chavan Auditorium, Mumbai.Jalil was conferred with the award at the hands of Afternoon Voice's founder and Editor in Chief Vaidehi Taman.
---
Support TwoCircles
---
The award was bestowed to Imtiaz Jalil in recognition of his significant contribution to Indian politics. He is known for his zealous participation and discussions on development issues of various sectors and is praised for raising issues of the common man in the Parliament.
After receiving this recognition, Twocircles.net had a candid conversation with the Lone MP of AIMIM and found out the reasons behind his successful political journey.
TCN:- Tell us a little about your Background and your journey during journalism. Any takeaway from this field?
IJ: I started my career in journalism in 1991 with Lokmat newspaper in Aurangabad.In 2003 I joined NDTV and worked with them for nearly 12 years in Pune. I quit journalism and came back to my home town Aurangabad In 2014.
I have learnt a lot from journalism – working on ground, interacting with people, understanding their problems etc. Furthermore, there was no pressure from NDTV to submit stories. We had the liberty to report and give our 100%. Communal angles were never highlighted by the Channel. NDTV's selection of news stories were common-man-friendly.  A farmer's suicide story was the main highlight of the day which is difficult to find in today's era of journalism. Now a days journalists aren't doing journalism; they have their own political ideologies and commercial interests. Unfortunately, it is the marketing sector that is controlling news organisations today.
TCN: –What encouraged you to join politics?
IJ: When I came back to my city, assembly polls were around the corner, and everyone was discussing politics. NCP (Nationalist Congress Party) was keen to field a Muslim candidate from my constituency. And I was thinking, why not?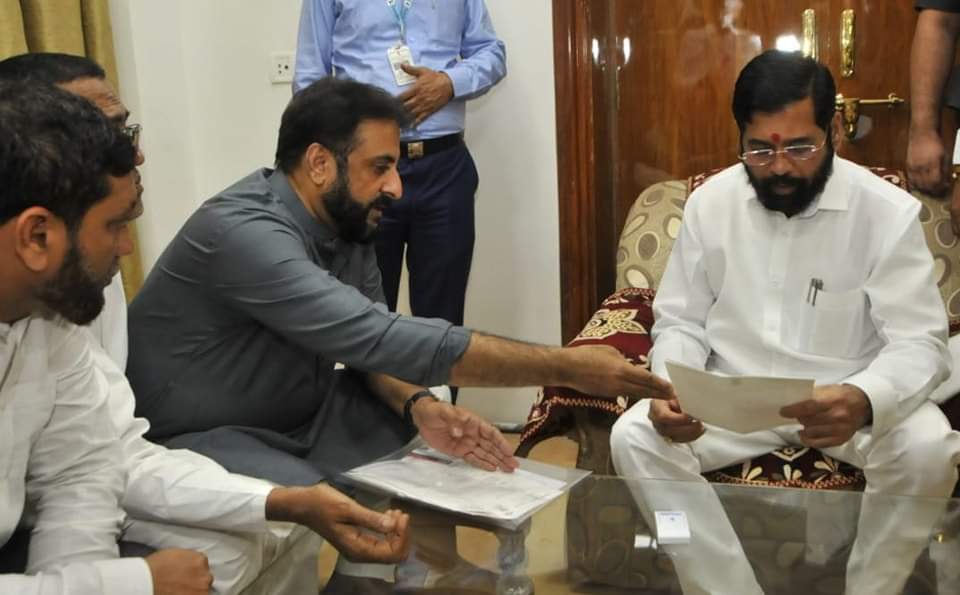 TCN:-What made you choose AIMIM?
IJ:-Muslim representation in the Assembly and Muslim political leadership is a highly debated topic.Congress and NCP were the big political parties that were famous among Muslims but  Muslims started realising gradually that they are being taken for granted.After assessing the situation I decided to choose AIMIM and jumped in the ring with the aim to uplift the Muslim community and Alhamdulillah (thanks to god) I've been doing well.
TCN:-What do you attribute your success and popularity to?
IJ:- Allah. I always have had a strong faith and connection with Allah.I used to offer Istakhara too.Allah has been very kind to me because I reached this position without money or muscle power. Alhamdulillah.I am also grateful to people of Aurangabad.
TCN:-What does the award of Best MP of the year mean to you?
IJ:-I was elected as a MLA in 2014 by the people of Aurangabad. I was committed to work for them and give my best. Once again in 2019 my people have sent me to Lok sabha.It was fascinating to see the love and the trust my people had in me. I just had to reciprocate that love.
This is the Best award that I have ever got.It definitely makes me happy more so because an organisation from a different region took note of my contribution and felicitated me.
TCN:-Where do you get inspiration from to do public service?
 IJ:– My mother, Mrs. Zakiya. She helped me and inspired me to work for others.
TCN: –Any Specific schemes or projects you initiated for your constituency?
IJ:- There are many. We run an NGO to empower women and youth under the banner of "Yuva Foundation". We train women in sewing for free so that they can be self reliant.Till date around 3400 women have completed their training and successfully earning their livelihood. We provided training to the youth who wish to get into police forces.We have ambulance services free of cost.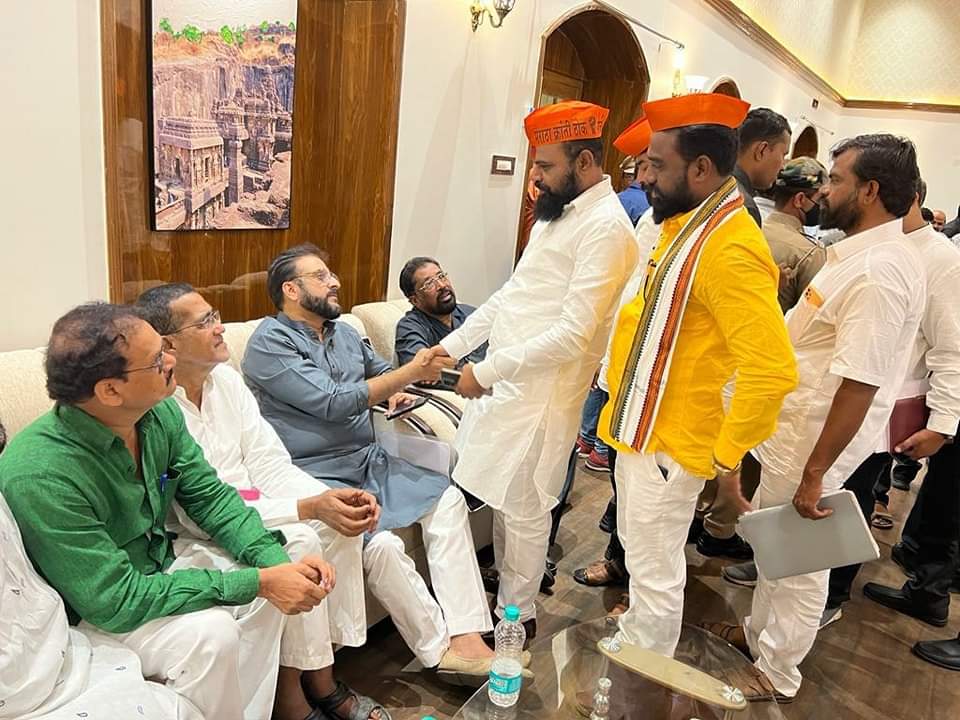 TCN: – A Hospital project was initiated by you some years back,is it becoming a reality?
IJ: – Yes, within a year, a 200 bedded hospital will be functioning, In sha Allah.
I am against constructing statues, because common man is more in need of health facilities than staring at a statue. Govt was considering a statue project in my city but I opposed this and approached High court and filed a PIL (Public interest litigation) and stopped it.
TCN:-On the scale of 1 to 5, how do you rate your contribution to the development of your constituency and in maintaining peace and brotherhood? 
IJ:-You need to ask this question to the people of Aurangabad. I must say that people who don't like my party's ideology appreciate my work as well. They praise me openly. Besides this development work, maintaining brotherhood is my topmost priority. Despite all odds, I managed to ensure zero communal incidents, unity and harmony between people of all religions. You can observe or read comments of my Hindu brothers and sisters on social media about me and my work.
I strongly believe that 98% of the people are peace lovers. Feeding his family is the priority of a common man. Troublemakers exists in every community. We must ignore fake social media posts.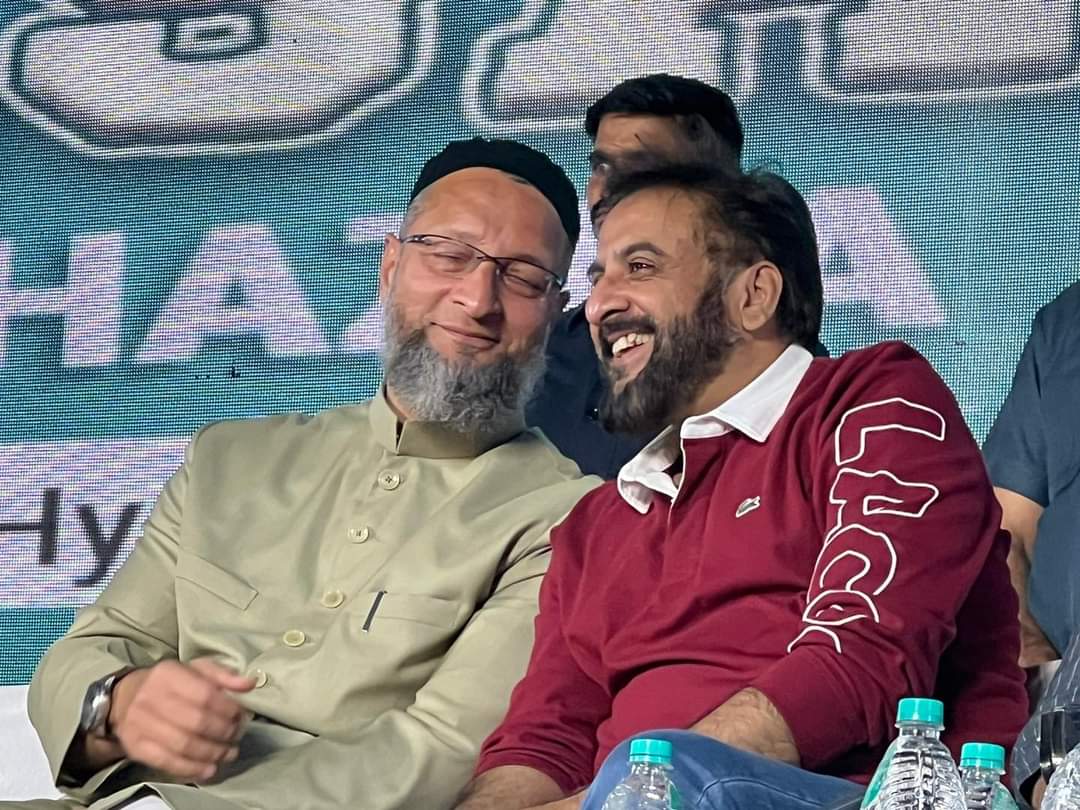 TCN:-What are your plans for the further development of your constituency?
IJ:– Promoting tourism in my historical city Aurangabad and providing employment to the youth. I have contacted a US based IT company on my own and have completed all the formalities. Very soon we are going to have nearly a thousand youth employed in this IT company.
TCN 9: What is your main learning from Barrister Asaduddin Owaisi, the president of your party? 
IJ:– I have learnt a lot from him! Working positively without expectations is a remarkable thing. Asad Sahab moves round the clock tirelessly,continuously establishes contacts with people all over the country.He understands their issues and empowers them on appropriate platforms.
TCN :- Apart from politics, what else interests you? How do you rejuvenate yourself when you are overcome by the workload? 
IJ:– I hardly get time for my self. But when I have the time, I listen to music and spend time with my family.
SUPPORT TWOCIRCLES
HELP SUPPORT INDEPENDENT AND NON-PROFIT MEDIA. DONATE HERE