Maulana Azad National Urdu University students receive a scholarship worth 73.9 lakh from SEED 
Musheera Ashraf, TwoCircles.net
---
Support TwoCircles
---
Support for Educational & Economic Development (SEED), a non-profit organisation dedicated to assisting and uplifting the underprivileged, has awarded scholarships totaling 73,90,000 rupees to students at Maulana Azad National Urdu University (MANUU), a central university in Hyderabad, India known for providing higher education opportunities to students of Urdu backgrounds.
The recipients were selected based on their performance and financial backgrounds. The scholarship was sponsored by SEED with the support of two other Hyderabad based non-profit organisations — the Quran Foundation and the Helping Hand Foundation. SEED has provided 586 scholarships to MANUU students across all campuses.
Danish, a journalism student at the university, expressed gratitude to SEED saying, "This scholarship will greatly assist me. Such scholarships boost students' confidence and enable them to focus on their education rather than financial problems." 
Another student, who wished to remain anonymous, stated, "I lost my father during COVID, and this scholarship is a real help for me to pursue my aspirations."
The scholarship distribution ceremony 2023 took place on 17 July at the university campus.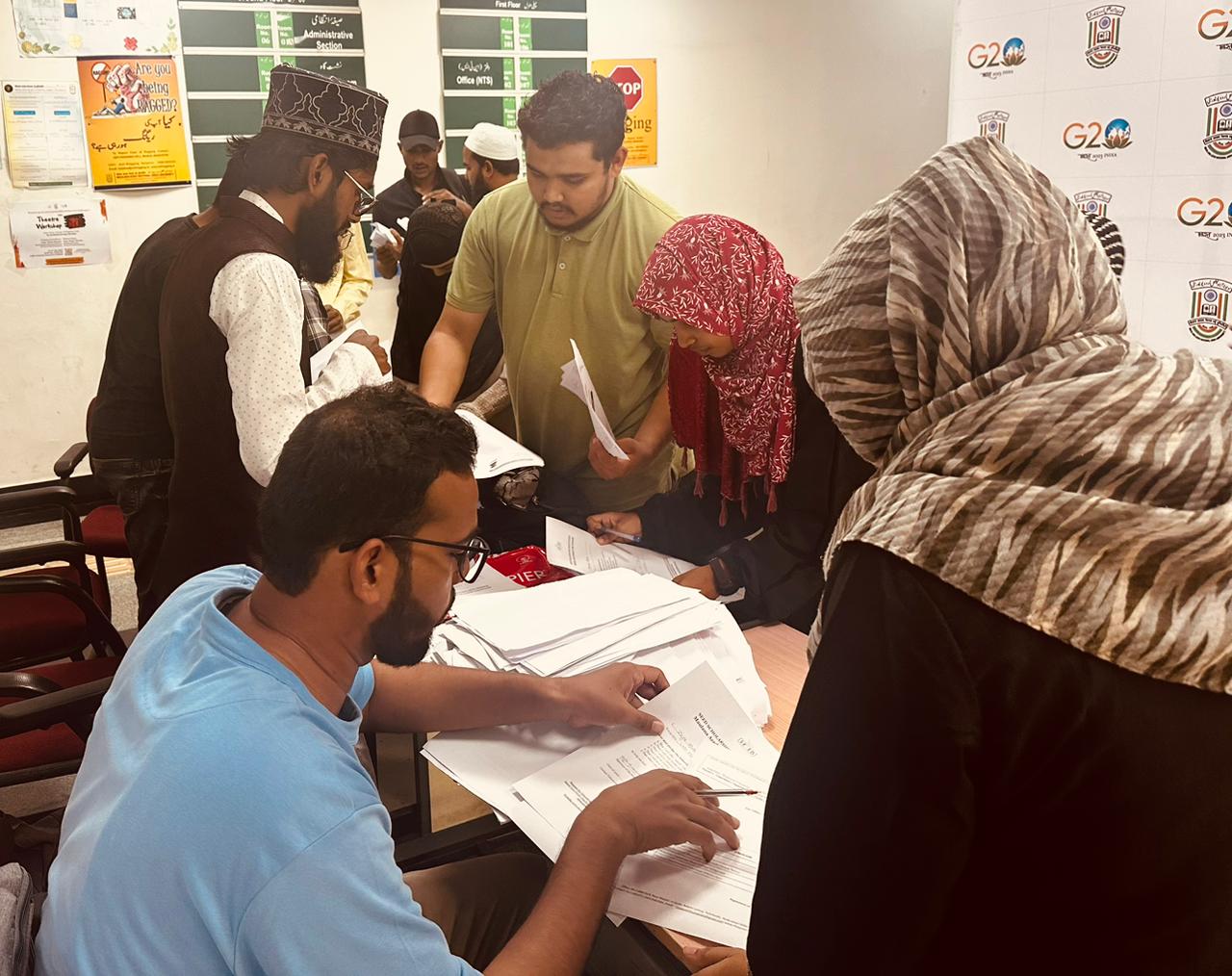 The Vice Chancellor, Prof. Syed Ainul Hasan, expressed his displeasure with the discontinuation of the NSP scholarship for MANUU students. He stressed MANUU students' talent and potential and stated that the management is actively working to offer them the best possibilities and platforms to demonstrate their abilities. 
The Executive Director of SEED, Mr. Syed Mazheruddin Hussaini, addressed the students, emphasising the value of hard effort in their academic journey. He also urged them to concentrate on improving their soft skills and communication abilities in order to face future work obstacles. 
"It is the students' responsibility to improve their careers through self-confidence, hard work, sincerity, and effective time management." He then presented a 73,90,000 rupees cheque to the Vice Chancellor.
The Registrar, Prof. Ishtiaque Ahmed, commended Prof. Syed Alim Ashraf for facilitating the SEED scholarship for MANUU students. 
Mujtaba Hasan Askari, Founder of the Helping Hand Foundation, addressed the students and encouraged them to strive for success in life. "Success can only be achieved through education," he said.
Overall, the SEED scholarship initiative in collaboration with the Quran Foundation demonstrates a valuable commitment to supporting the educational aspirations of MANUU students, empowering them to overcome financial barriers and achieve their academic goals. 
SUPPORT TWOCIRCLES
HELP SUPPORT INDEPENDENT AND NON-PROFIT MEDIA. DONATE HERE