Mohsina Malik | Twocircles.net
Hundreds of Manipuri tribals gathered at Delhi's Jantar Mantar on May 31, demanding an end to the violence in Manipur, which has claimed 71 lives and displaced over 35,000 people.
---
Support TwoCircles
---
On May 31, hundreds of tribals from Manipur's Kuki, Zomi, Mizo, and Hmar communities gathered at Delhi's Jantar Mantar demanding government intervention to end the ongoing violence in Manipur. 
The violence in Manipur began on May 3, when All Tribal Students Union Manipur (ATSUM) organised a protest march to oppose the demand for Meiteis' Scheduled Tribe (ST) status. Meitei mobs allegedly attacked the returning rallygoers near the border areas of Churachandpur district in the state.
TCN visited the protest site at Jantar Mantar on May 31.
Protesters Demand Sacking of Manipur CM Biren Singh
The tribal protestors at Jantar Mantar demanded that Manipur Chief Minister Nongthombam Biren Singh of the ruling Bharatiya Janata Party be sacked and the implementation of presidential rule in the state. They also accused Singh of aggravating ethnic tensions and Prime Minister Narendra Modi of remaining silent.
The protesters alleged that they are being labelled as terrorists and illegal migrants by CM Biren Singh. They raised slogans against CM Biren Singh and held placards that read "We Are Indians, We Are Not Illegal Migrants and Terrorists", and "We Want Separate Administration and Presidential Rule".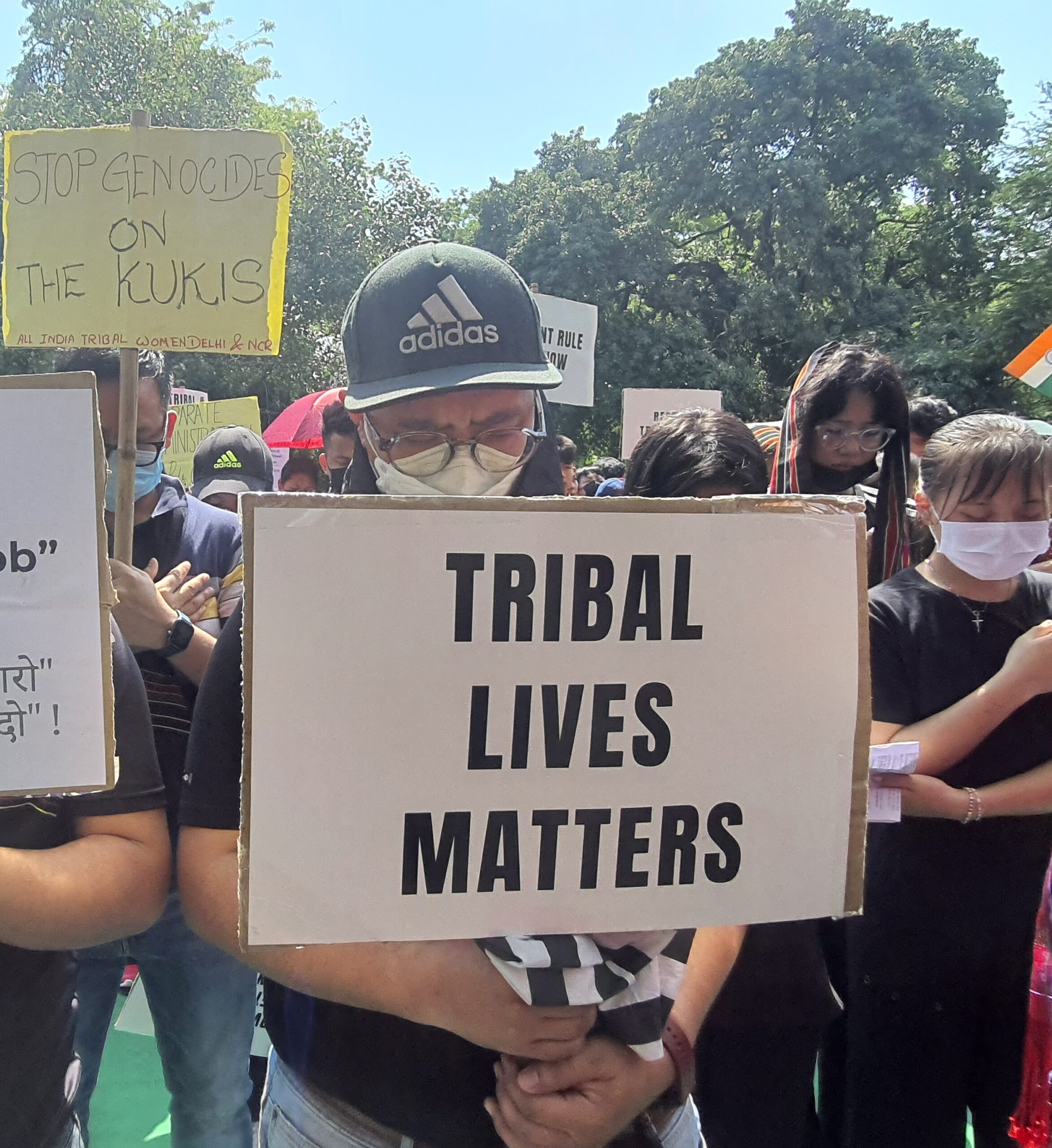 "How dare the CM call us by these labels when we are being killed daily, numerous tribals have lost their lives and homes. Brett Terrate, who survived the violence and is now residing in a relief camp in New Delhi, said. "They are making us feel like foreigners in our own homeland".
Terrate and his family were rescued from their burning house by soldiers. He is concerned about his relatives who are still living in the Manipur hills. 
'Won't Return to Manipur Until Situation Is Normalised': Displaced Kukis
Victims of the violence are fleeing to other states, and some have even sought refuge in New Delhi. According to media reports, around 35,000 people have fled Manipur to date.
Several protesters have told TCN that they will not return to Manipur until the situation there has improved. 
Protestors Call For Presidential Rule in Violence-Hit Manipur
Others were calling for the state to be placed under presidential rule.
"We want a solution as soon as possible. We only want a separate administration and presidential rule to be implemented without any delay," Kim Corbate Ghate Kim, 45, told TCN.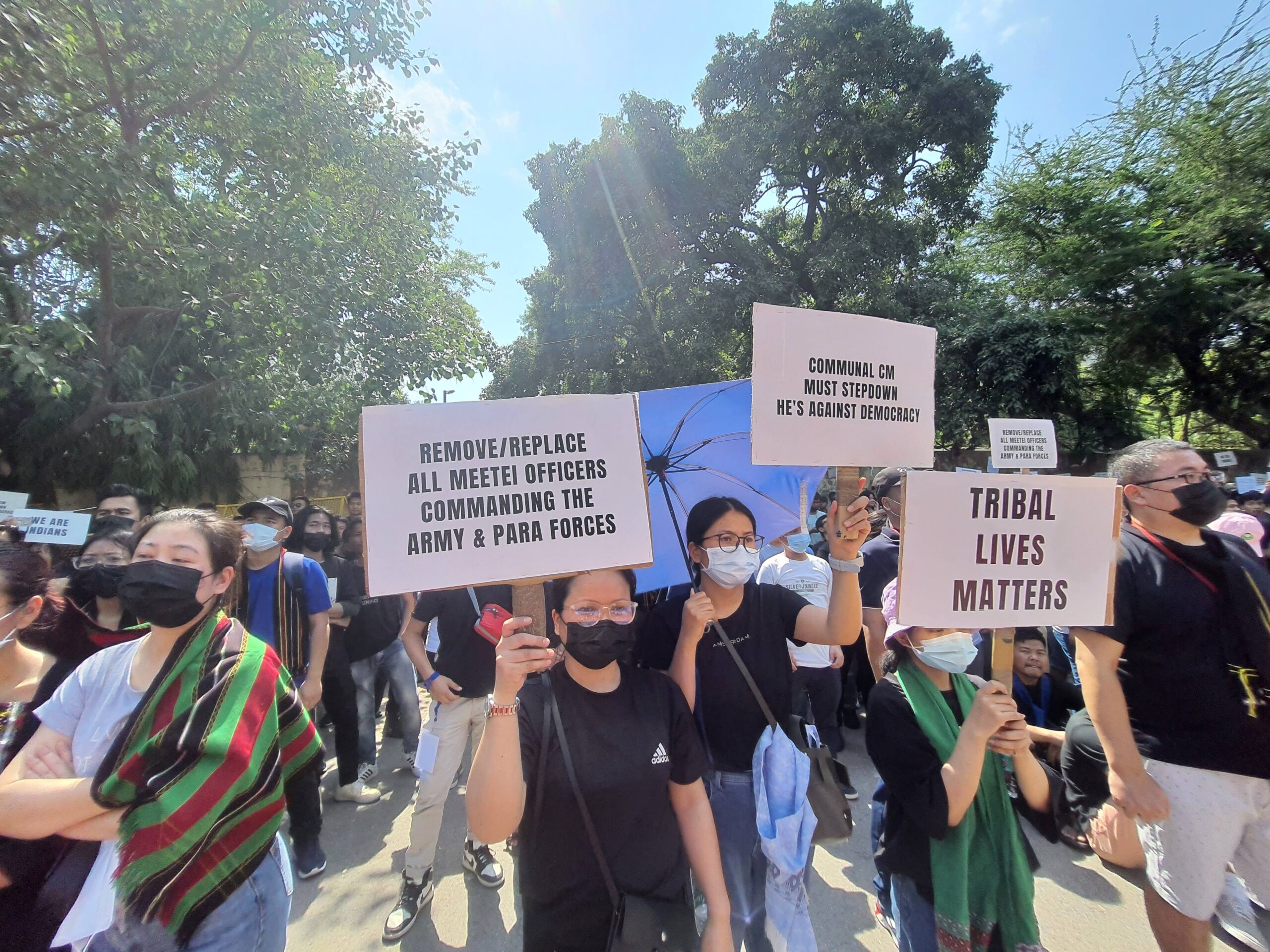 Some protestors stated they are looking forward to Union Home Minister Amit Shah, who has promised to find a solution and bring peace to Manipur in the next 15 days, but many, including Kim, are sceptical.
"I do not think that he will take us out of this situation because if the central government had given attention to us and our miseries, then the situation would not have escalated over the past month," Kim added.
Kim said that many families are taking shelter in forests.
Flight Tickets Skyrocket as People Flee Manipur
Flight ticket prices on the Imphal-Kolkata, Imphal-Guwahati, and Imphal-Delhi routes have soared as people flee Manipur. People are paying up to Rs 25,000 for a one-way ticket on the Imphal-Delhi route, which is normal times is around Rs 6,000-7,000.
"The ticket prices are three times the ordinary cost. When my family and I fled, we had to pay nearly 3 lakhs in total to travel from Imphal to New Delhi. We could not have afforded it if our friends here had not helped us," Kim told TCN.
Kim stated that she fled her home without taking any belongings and that the clothes she wore during the protest belonged to a friend. "We had to live in a camp for days like homeless people," Kim said, her voice breaking.
Violence Interrupts Education of Manipur Students in Delhi
Apart from refugees fleeing the violence in Manipur, TCN met Manipuri students in Delhi who have families still in the state. The situation has left many students dry as they are unable to access financial support from their families.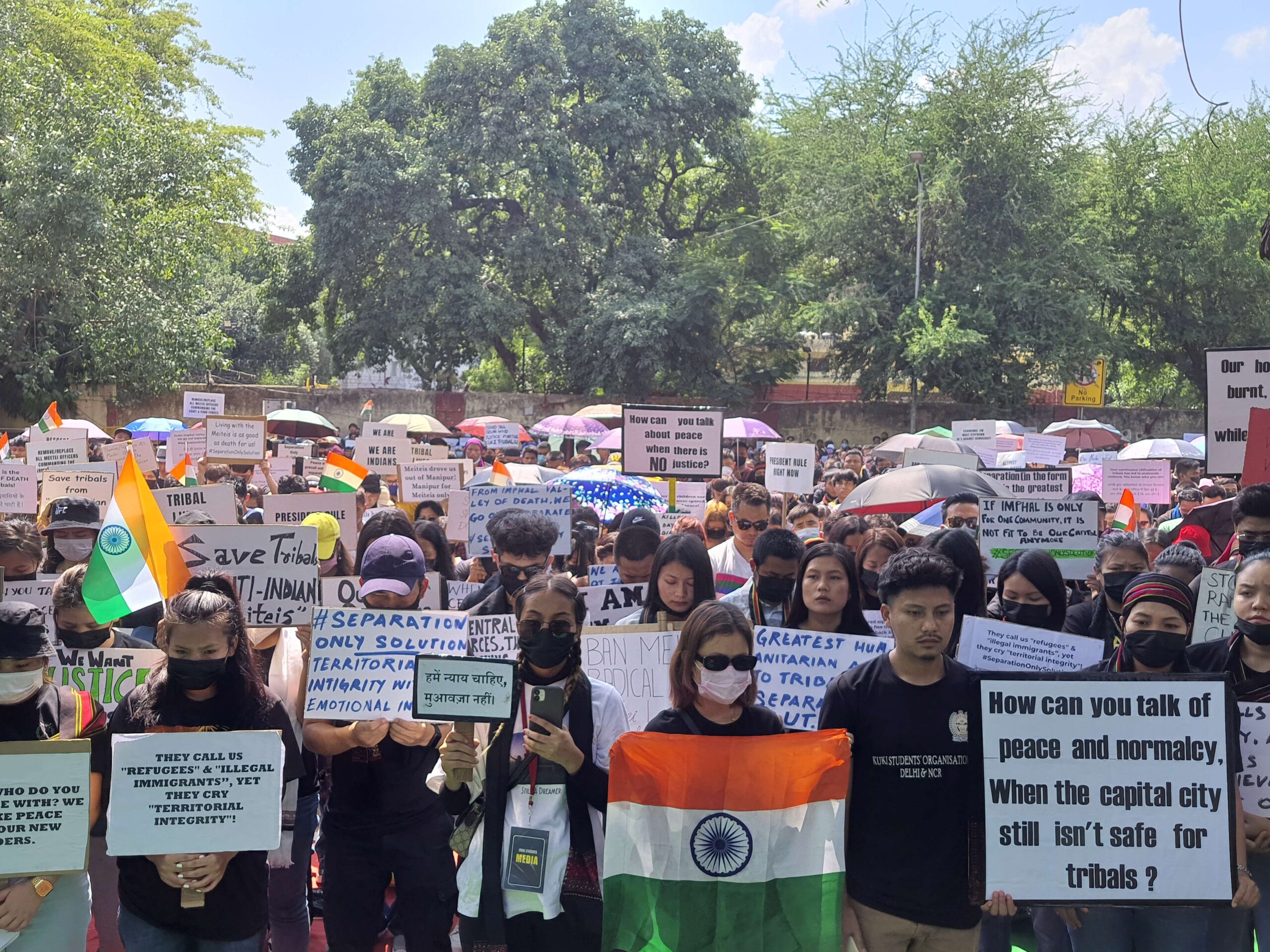 Thaiop Haokip (name changed), a 23-year-old Delhi University student and member of the Joint Unau Delhi Tribal Student's Forum, stated she has no money and has been unable to contact her family owing to the state's internet ban.
Manipur has been on communications blockade since May 4.
"Our exams are going on, but we are not able to focus because of the news. Many of my friends did not sit for their semester examination," Haokip explained.
She stated that since she was rescued from Manipur, one of her friends has been having panic attacks. "She hasn't spoken to anyone since one of her family members died right in front of her eyes. She cries and whispers most of the time. We're trying to comfort each other," she said.
The conflict in Manipur is one of the deadliest in the region, with the situation deteriorating by the day. "We are praying and hoping that everything will be fine soon," Haokip added, unsure when she will be able to see her family again.
Mohsina Malik is an independent reporter based in New Delhi, India.
SUPPORT TWOCIRCLES
HELP SUPPORT INDEPENDENT AND NON-PROFIT MEDIA. DONATE HERE