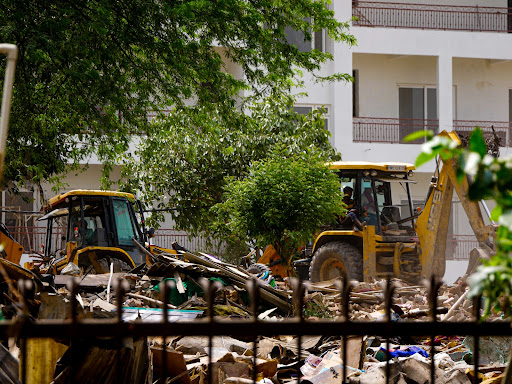 Shruti Sharma, Twocircles.net
"I've lived here since 2005. Where will we go with our family now?" Anjali, 35, a construction worker, said while the authorities demolished her home in South Delhi's Priyanka Gandhi Camp, near Vasant Vihar.
---
Support TwoCircles
---
On 16 June, the National Disaster Response Force (NDRF) demolished around 95 dwellings belonging to labourers leaving over 500 people homeless. 
Anjali has a family of five and doesn't know where to take them in Delhi's 40 degrees.
On 19 May, the residents received notices from the NDRF claiming that the land they were living on belonged to the NDRF. As a result, they are considered to be illegally occupying the property and were ordered to evacuate by 2 June.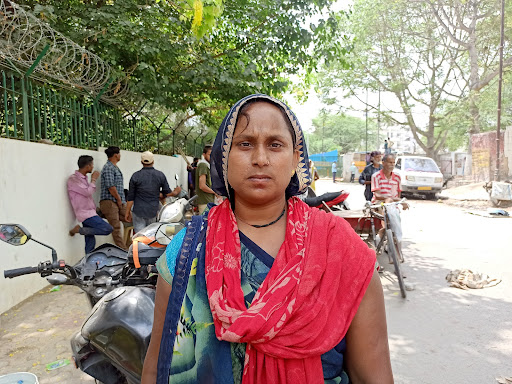 The Delhi Development Authority (DDA) allotted the land to NDRF in 2020 for the construction of its headquarters. The residents filed a petition with the Delhi High Court to challenge the notice. Although the High Court did not grant a stay, it did give them until June 15th to vacate their homes. 
TCN went to the ground and met with the resident. They possessed documentation for that address, such as voter ID cards, Aadhar cards, and ration cards.
Asked To Stay at Rain Basera, Residents Refuse
"The officials have asked us to go to Rain Basera. Why should we go to the Rain Basera? The Rain Basera is for the homeless, and we are not homeless. The government is evicting us from our homes, leaving us homeless and destitute," Anjali said.
Rain Baseras are night shelters established by the government or non-governmental organisations (NGOs) for the homeless.
The Delhi Urban Shelter Improvement Board is the nodal agency for the operation and management of Delhi's Night Shelters or Rain Baseras. The current capacity of these Night Shelters is around 16000, but over 250,000 individuals have apparently become homeless in Delhi in the previous few months, which is 15 times the capacity of the night shelters.
No Rehabilitation for the Residents
Anjali claimed that because the NDRF demolished their homes, they were entitled to rehabilitation. However, the government has not yet provided them with any form of rehabilitation.
Delhi Urban Shelter Improvement Board (DUSIB) in its policy of 2015 announced that any Jhuggi Jhopri cluster that existed before 2006 and whose residents possessed relevant documents prior to 2015 should have the right to resettlement. But that is not happening here.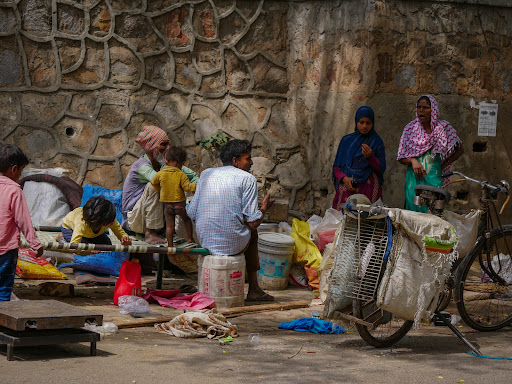 'Camp Removed from the JJ Cluster List, to Not Provide Residents Resettlement': Activists
Rekha Singh, a local activist told TCN that previously there were 675 recognised Jhuggi Jhopri Clusters and then a list of additional 82 Jhuggi Jhopri Clusters were released along with the previous one. 
"Priyanka Gandhi camp was a recognised JJ Cluster as per the list of 82. But during the court proceedings, the government withdrew the Priyanka Gandhi camp from the list, in order to not provide residents resettlement," Singh told TCN.
AAP MLA Ordered Water Supply To Be Stopped, Residents Claim
According to Rekha, when residents expressed their dissatisfaction with the local Aam Aadmi Party legislator, Parmila Tokas, for failing to aid them, the MLA allegedly ordered the area's water supply to be cut off. 
Two circles attempted to contact Tokas about her response to the claim. She did not return our calls. This story will be updated if and when she responds.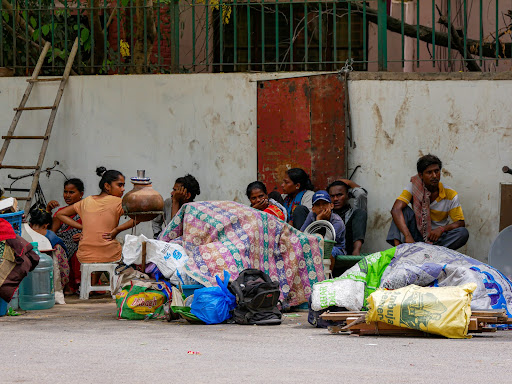 Residents Allege Police Brutality
According to Jitendra Kumar Anant, a local resident, the police arrived at 6 a.m. with bulldozers to demolish the houses. 
"Our homes were demolished by the police, and our belongings now lie buried beneath the rubble.", he claimed.
Residents alleged that police officers resorted to violence, beating them and detaining those who refused to leave their homes. According to locals, cops also prevented media from reaching the demolition site. 
TCN contacted Sukhdev Singh, the Station House Officer (SHO) of Vasant Vihar Police Station. He claimed to have been away during the demolition. "We detained three people and released them in the evening." He hung up the call.
Residents Forced to Live on Road; Education Disrupted 
"Room rent in the surrounding areas is skyrocketing; with our income, we are unable to rent accommodation. We work as construction labourers. We build big buildings. But we are not destined to have even a slum," Anant, who is now forced to live on the road with his family of eight, said. 
Sita Devi, 60, is a grandmother who lives with her grandson. Devi's house was also demolished. Her only source of income is a government-provided old-age pension of Rs. 2500. She is now concerned about how she will pay for rent and meet the basic necessities of herself and her grandchild.
Laxmi, 35, is concerned about her children's schooling, who are enrolled in a neighbouring government school.
"I'm concerned about what will happen to their education if we leave this area. How will my children be able to continue their education?" She stated.
'ASG… turned the whole matter towards National Security': Lawyer
TCN spoke to Vinod Kumar Singh, one of the lawyers representing the residents of the camp in the Delhi High Court. 
"The case was in our favor, then the ASG (Additional Solicitor General), arguing on behalf of the NDRF, turned the whole matter towards National Security. He said that in the interest of the nation, the headquarters of NDRF should be set up at this place. The honorable High Court agreed with him and refused to put a stay on the demolition order," Singh said.
Singh felt that the slum had been demolished since Vasant Vihar is a high-end district of Delhi, and there are several affluent societies located nearby. "People from high society don't want a slum near them," he explained.
The matter will be heard again on August 3, 2023.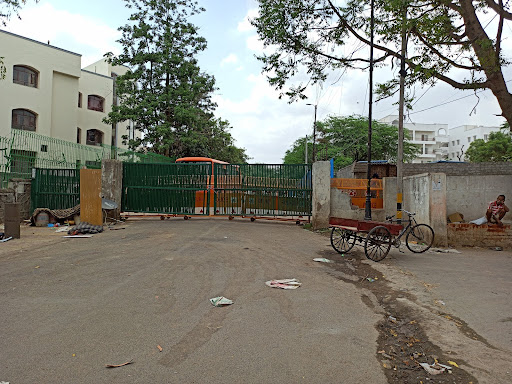 A G20 Cleanup in Delhi Since January?
In the last few months, the Delhi Development Authority (DDA) has demolished houses in underprivileged localities in the National Capital of Delhi under the pretext of illegal encroachment. Some of these areas include Tughlakabad, Mehrauli, Dhaula Kuan, Pragati Maidan, and Kasturba Nagar. 
People and activists claim that these demolitions are taking place due to the upcoming G20 summit which will be hosted in Delhi later this year.
On March 10, eight shelter homes housing approximately 5,000 daily wage and migrant workers at Delhi's Yamuna Ghat were demolished for alleged beautification purposes ahead of G-20.
Without any prior notice, the DDA and the Delhi police came and destroyed their decade-old shelter home. 
Several Houses were demolished in Pragati Maidan earlier this month. Some major events of the G20 summit are scheduled to be held at the Pragati Maidan in September this year.
However, it is unclear whether the demolition of the Priyanka Gandhi Camp is related to cleaning efforts in preparation for the G20 conference.
Shruti Sharma is an independent reporter based in New Delhi, India. She tweets at @imsshruti77
SUPPORT TWOCIRCLES
HELP SUPPORT INDEPENDENT AND NON-PROFIT MEDIA. DONATE HERE