A mob allegedly intercepted Naseem Qureshi & his nephew Firoz at Jogia village and beat them up over allegations of carrying beef. Naseem died of injuries sustained due to the beating. 
Sana Ejaz
---
Support TwoCircles
---
PATNA (BIHAR) — A 50-year-old Muslim man succumbed to his injuries at a hospital in Siwan on Wednesday morning after a mob allegedly thrashed him the day before over allegations of carrying beef.
As per reports, Naseem Qureshi, a resident of Hasanpur village in the Siwan district of Bihar, and his nephew Firoz Ahmed Qureshi were on their way to meet some acquaintances when the mob allegedly intercepted them at Jogia village, about 110 kilometres northwest of Patna.
Firoz Ahmed, the nephew of the deceased, in a written application to Rasulpur police station disclosed: "When me and my uncle Naseeb Qureshi, reached near the mosque located in Jogia Village, in Rasulpur police station area at 4 pm on 7 March, about seven people from the village surrounded us near the Jogia Masjid and attacked us with sticks and sharp weapons on suspicion of carrying beef. My uncle Naseem fell unconscious [due to the beating], and Rs 2500 were also stolen from his pocket. Somehow, I managed to escape and reached Rasulpur police station".
Police said three men have been arrested in the incident, including local Sarpanch Sushil Singh.
Roshni, daughter of Naseem told TwoCircles.net that his father was doing his regular business and was not a criminal.
"Papa had gone to deliver meat. This was our business. We used to live by this. My father was brutally killed, and his bones were crushed," she said.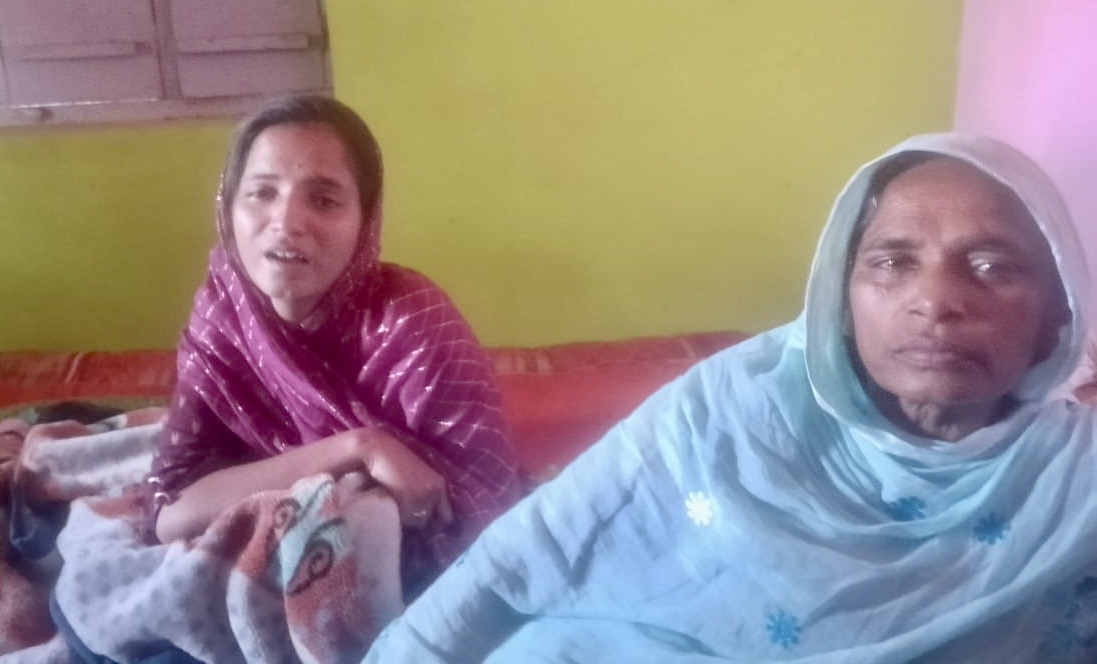 Roshni said the death of her father has left her entire family in shock. "We don't know how we will survive now. We are eight siblings and our mother is not in her senses after this," she said.
Roshni accused the sarpanch of killing her father. "The sarpanch of Jogiya village did this to my father. He had formed a group and together they beat my father. We want justice and the government should take strict action against my father's killers," she said.
An FIR under Sections 302 (murder), 34 (acts done by several persons in furtherance of common intention and 379 (theft) of the IPC, the police said.
"In relation to the incident of Rasulpur police station case number 49/23, dated March 8, the case had been registered under IPC section 302, 379, 34, three accused Sushil Singh, Ravi Shah, Ujjwal Sharma have been arrested in connection with the case so far investigating is going on," police said in a statement.
The lynching of Naseem comes close on the heels of another lynching case in the Gaya district of Bihar on February 23.
Sana Ejaz is an independent journalist from Bihar. She tweets @SanaEjaz
SUPPORT TWOCIRCLES
HELP SUPPORT INDEPENDENT AND NON-PROFIT MEDIA. DONATE HERE