Arjumand Shaheen, TwoCircles.net
---
Support TwoCircles
---
Srinagar J&K: While the world celebrated the International labourers' day on 1st May, the Contingent paid workers/Sweepers (CPWs) in the department of Education across Jammu and Kashmir are pushed to the walls due to the delayed meagre salaries.
The Contingent Paid workers working in different districts of Kashmir, mostly females belonging to the poor family backgrounds are not even literate and have been working tirelessly for years to safeguard and clean the schools without wages.
They have to take care of schools and clean the classrooms, washrooms etc. Initially the amount they got was 0.31 to 0.92 dollars (25 to 75 INR) per month. But now their salaries have been withheld since 2016.
60-year-old Nisara Begum, a sweeper in Middle School Sonerwani of north Kashmir's Bandipora district has been cleaning the classrooms, washrooms and offices in the school every day since 1995, for which she used to get 75 rupees a month, but since 2016 that is also withheld.
Nisara Begum who lost her husband and only son a few years back, is now a single parent of a specially abled daughter. She says that she has reached a certain age where she cannot do any other laborious work for livelihood.
This was the lone source of Nisara's livelihood. "I am alone and have no one in this world except my specially abled daughter. I aged in this department taking care of this school, but got nothing in return."
"Why are we made to suffer? When other people are getting paid well and on time, why aren't we?" asks Nisara, who felt hopeful while talking to us.
She said that their condition is so bad that at times they have to sleep hungry.
"At times we have nothing to eat. Having no other option to earn, I only wish for death now," lamented Nisara.
The International Labours Day is marked every year on May Ist to show solidarity to the workers, protecting their rights, and working and advocating for their upliftment.
But the actual situation on ground is contradictory. Now the labours day is all about campaigning with hashtags on social media and the de facto plight of these workers remain unaddressed.
Mohammed Yousuf Tarigami, Senior Communist Party of India (Marxist) leader, who has been raising the voices in support of the workers in Kashmir, led a protest in Srinagar on Ist May.
While slamming the administration for being apathetic towards the workers he said that they are treated worse than ever before.
"Administration, sending out a formal message on World labour day through newspaper advertisements is not what they need, they need better life and protection of rights," Tarigami said.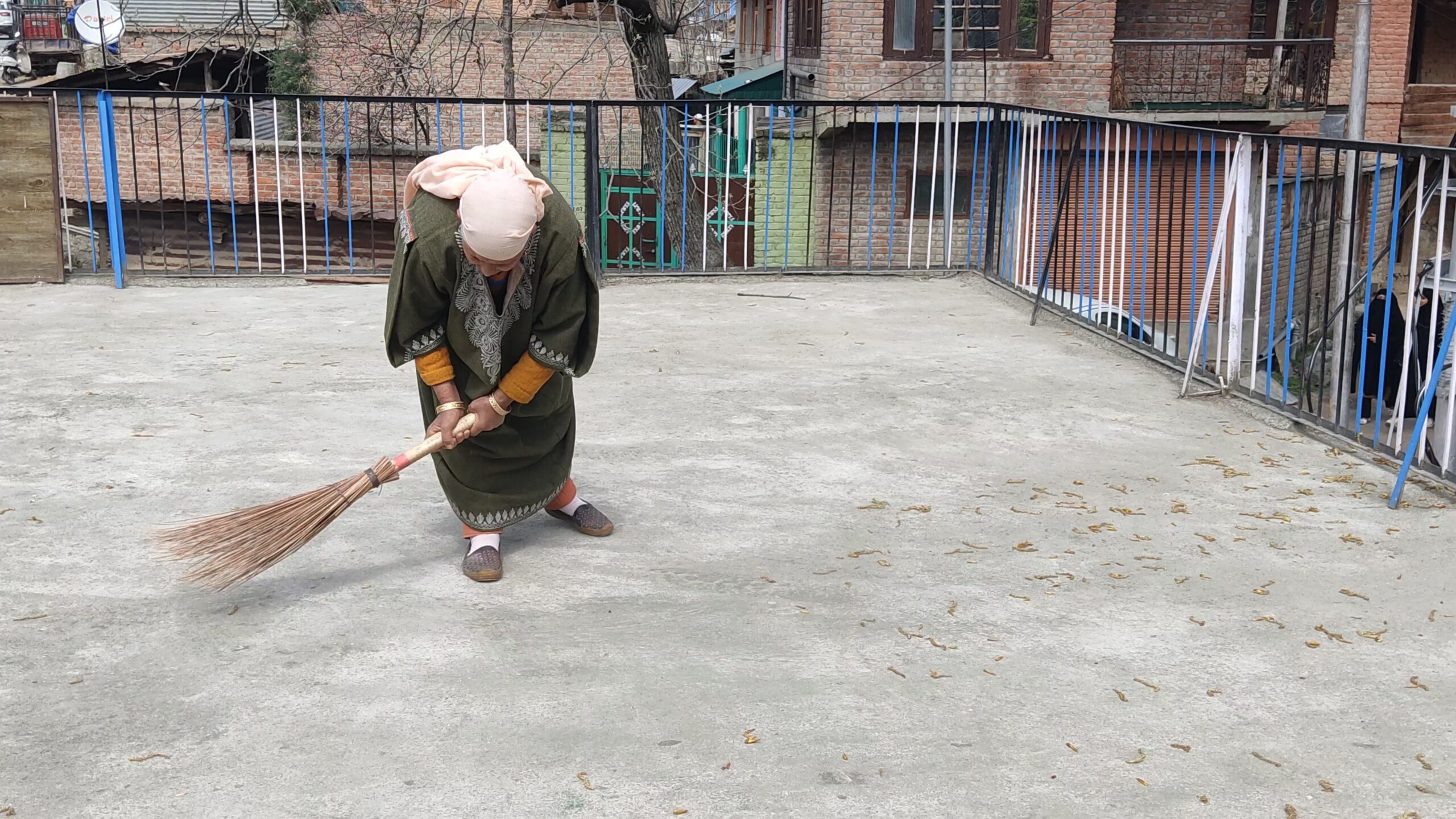 Nisara Begum is not the only one, there are around almost 8000 such CPWs who continue to work without wages in the department for years.
Most of these workers have no idea about the International Labours Day and many said that they don't even care about it.
Shakeela Begum, mother of three, a sweeper in a primary school of Langate area in north Kashmir's Handwara district from last 24 years who used to get an amount of 30 rupees monthly said that she doesn't care about any particular day, when it's the labour who is suffering the most.
"Celebrating labour day won't help us, we cannot fill our appetites with the world celebrating the labour day, fulfilling and protecting the basic rights, giving decent wages and that too on time is what we need," she said.
"I cannot explain the pain and embarrassment that I go through every day for doing the work and not getting anything in return," she said.
Shakeela's health has gotten worse while cleaning the dirt and dust of schools and as per her she spends her husband's money, who is also a labourer, for medicine and treatment.
These workers continue doing their job because the government has been constantly giving them hopes of decent wages and regularisation.
In fact many workers who worked for their lifetime in the department, in the hope of getting regular and release of salaries, retired and others died waiting for the same.
These workers have been protesting for years against the meagre amount of wages and the delayed wages under the banner of All J&K Contingent Paid and Cook Education Employees Union.
As per the Union who works for betterment of such workers, in April 2023, the High Court through its pronouncement directed the concerned authorities to pay the CPWs as per minimum wages act, a copy of which was accessed by Two Circles.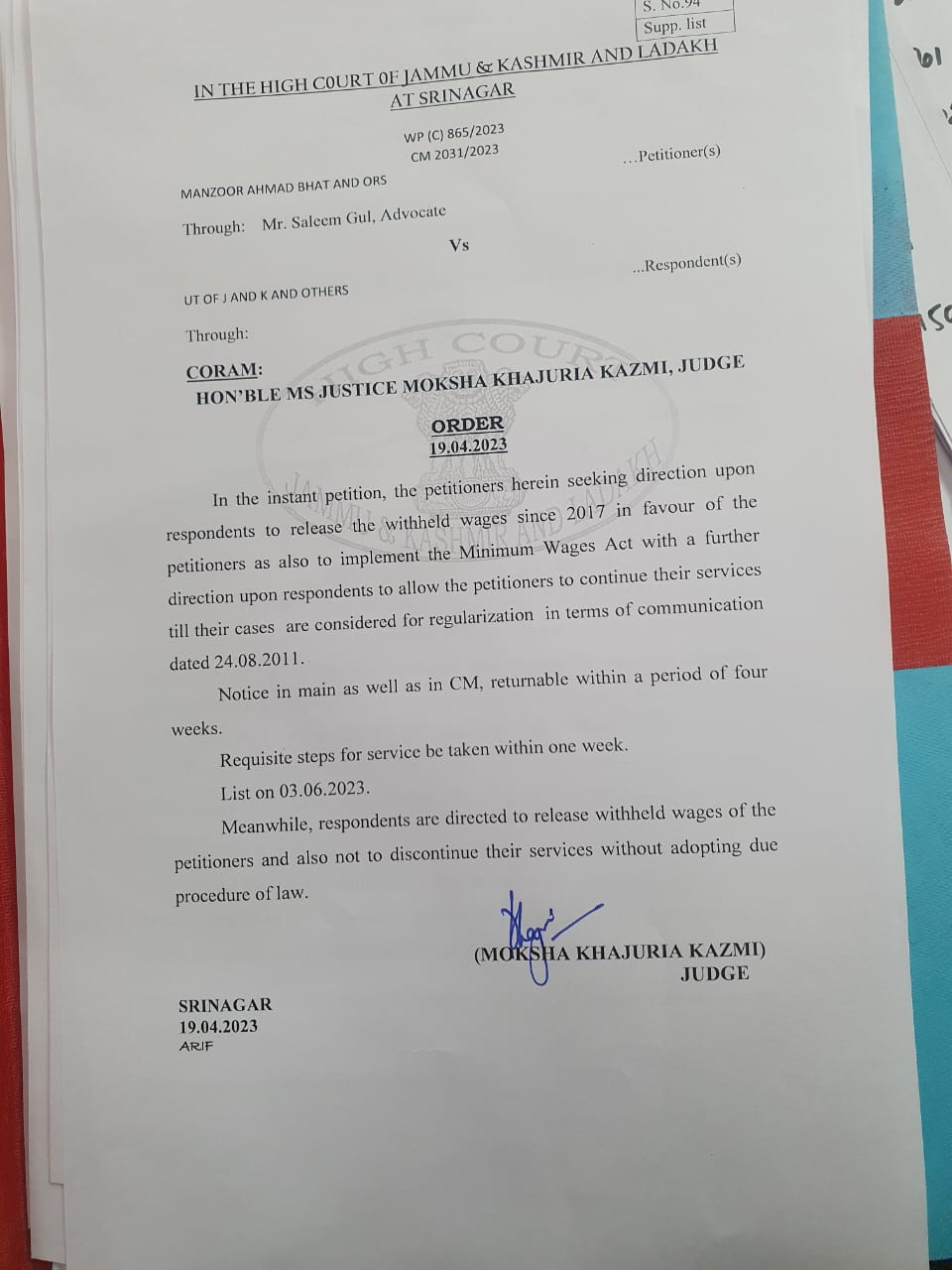 "All the process was done but the case still lies in the Finance Department of J&K unexecuted," said Abdul Ghani, State President of All J&K Contingent Paid and Cook Education Employees Union.
The Director General Codes Finance department of Jammu and Kashmir, Shri Shadi lal Pandita, said that they have no idea about receiving any such file or the directions.
Pandita however assured that the department will look into the matter if any and try to resolve as per law.
According to Ghani, most of them come from weaker sections of the society, who were initially paid a meagre amount of 10, 25 or 75 Rupees monthly, and now making them work for free for almost seven years is atrocious, sheer injustice and the violation of basic human rights.
"The article was abrogated, and the state downgraded to UT, citing that the issues will be addressed including those of the CPWs and labour class, but nothing changed on ground," Gani said.
On World labour day, the political leaders in Jammu and Kashmir said that due to absence of decent wages and lack of economic and work opportunities, most of the workers in the region are facing a major crisis.
"The administration ignoring its own workers' miseries who are working under the government's supervision is deplorable," said Tarigami.
He said that however the minimum wage is too low citing the soaring inflation, the least authorities could do is execute the Minimum Wages Act.
A minimum wage is only the minimum amount of remuneration that an employer is required to pay to the wage earners for the work performed during a given period and its objective is to prevent exploitation.
As per the Minimum Wages Act and the guidelines of the Labour and Employment Department the rates for the labourers include Rs 311 per day for unskilled workers, Rs 400 for semi-skilled, Rs 483 for skilled staff, Rs 552 for highly skilled and Rs 449 for Administrative/ Ministerial workers.
Almost all Central Laws of Indian Constitution were to be extended directly to the whole of J&K including that of the minimum Wages Act after the abrogation of article 370 in August 2019. But it has been more than three years, but the act is yet to be executed on ground.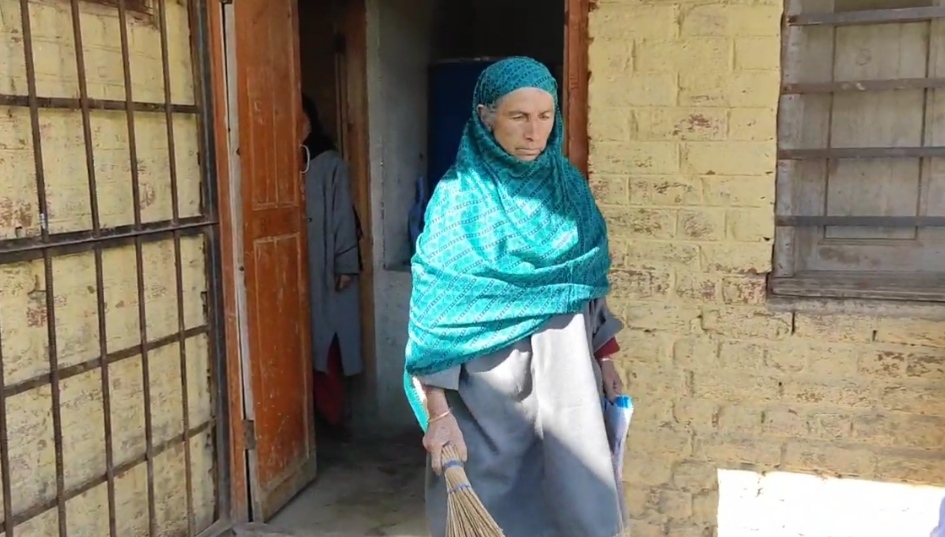 Responding to that Tarigami said that the present administration has been talking about the change and Naya Kashmir and the only law that is being imposed throughout the country is denial of rights. "In terms of protection and denial of rights, the situation in Kashmir is worse now.
Tarigami said that the authorities have been making false claims and false promises. "Now they are playing the gimmick with the workers' sector, and this is where the gap lies, whatever authorities claim and promise, they never fulfil that," he said.
SUPPORT TWOCIRCLES
HELP SUPPORT INDEPENDENT AND NON-PROFIT MEDIA. DONATE HERE