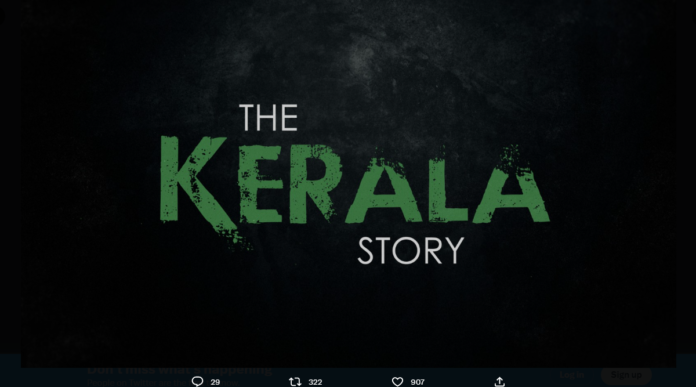 Prime Minister Narendra Modi and his colleagues in the BJP are promoting the film "The Kerala Story," but a large number of women residents of Kerala Two Circles talked to said that the film seemed like the response of right-wing Hindu men who don't know how to respond to vocal Muslim women.
---
Support TwoCircles
---
Rehna Shajahan, a resident of Kerala said that the film seemed like "yet another frustrated attempt of Right-wing Hindu men"
"Right-wing Hindu men don't know how to respond to women like me because we are vocal, we call out their bigotry online. So they would come up with Sulli bai, and Bulli bai apps to harass us. The film seems like one of those tools to silence us but Muslim women won't be silenced," she said.
Vulgar Propaganda Against Kerala and Muslims 
Many Keralites said the film had nothing to do with reality. They regarded the film as "vulgar propaganda" against Kerala and Muslims.
The movie's trailer had earlier shown that 32,000 women from Kerala had been converted and moved to join ISIS.
Ms. Shajahan said that "The Kerala Story" was nothing more than a harmful propaganda piece targeting Muslims and Kerala without any factual basis or evidence.
She asserted that the true story of Kerala is that the state is known across the country for having one of the highest rates of literacy, a high human development index, access to healthcare, the least amount of poverty, and tourism.
"The film is political propaganda that seeks to portray Kerala as a state rife with anti-national activities. Kerala is proud of its multi-religious, multi-ethnic identity. The title of the movie itself defames the state of Kerala," added Rehna who was in the news for making a world record by becoming the first person to achieve 81 online course certificates in a single day in 2020.
"The real-life incident on the conversion of women and their joining ISIS is available on YouTube. That is not what the movie shows," she added.
A Manifestation of North Indian's Prejudiced Image of Kerala
Mubashir who is from Kerala and is doing PhD from Jamia Millia Islamia University in Delhi, said that the film is how some people in North India would like to see Kerala. "The film seems like a manifestation of a prejudiced image of Kerala, as seen by some people in North India. The film is a piece of propaganda which I have observed being widely used in the northern part of India," he said.
"The state of Kerala is noticeably different from northern India. For instance, Christian and Hindu homes are situated close to the houses of Muslims. This is very hard to imagine in a North Indian state like Uttar Pradesh. The division we see in northern India is not perceptible in southern India," added Mubashir while saying that the politics of North India promotes religious hatred and division to consolidate the Hindu vote.
Mubashir said that it is true that three or four women converted and joined ISIS. The movie shows that it is a much wider phenomenon which is false.
The movie Will Promote Hatred Against Muslims
Mubashir said that the film might end up promoting hatred between communities which will have real-life consequences.  "The only purpose of this movie is to spread hatred. As soon as you come out of the theatre and you see any woman with a hijab or any man with a beard and a kurta pajama, you will hate them," he said.
SUPPORT TWOCIRCLES
HELP SUPPORT INDEPENDENT AND NON-PROFIT MEDIA. DONATE HERE