In the world's most militarised zone, the Kashmir valley, experts warn of a new threat to the region's already fragile biodiversity: a rising population of wild boars.
Tauseef Ahmad| Twocircles.net
---
Support TwoCircles
---
Mohammad Shaban is a small apple farmer from Uri in the Baramulla area of Kashmir. Shaban has been farming for 20 years and makes a good livelihood. However, as of the beginning of 2023, he is unable to make ends meet since wild boars destroyed most of the apple trees. "It's a huge loss for me and my family," he told TCN.
Shaban says that this is the first time he has seen wild boars in his 20 years as a farmer.
The wild boar reappeared in Kashmir after 30 years in 2013, and its population has grown since then, prompting anxiety among farmers and authorities. It has been spotted in various districts, including Baramulla, Bandipora, and Central Kashmir.
What Do Farmers Have To Say?
Many farmers have reported considerable damage to their orchards and agricultural fields, making it difficult for them to make ends meet.
"I hadn't seen a wild boar in Kashmir since I was a child; farmers in our area regularly reported damage to their agricultural fields last year. At first, we didn't know what animal it was, but now that we see it with our own eyes, it's a concern for us," Shahbaz Ahmad, a local farmer, told TCN.
The increasing population of wild boars has necessitated the use of extra measures such as fencing and other preventive procedures, which are proving ineffective.
"The situation is getting worse with each passing year. The wild boars have become a major threat to our orchards and crops. They damage the trees and uproot them, making it impossible for us to replant. We have spent a lot of money on fencing and other preventive measures, but it's not enough," Haris Nabi, a young farmer, told TCN.
Many villagers in the Kashmir Valley said that these wild boars are mainly found in groups, causing harm to a larger area.
'Not Native To Kashmir'
Wild boars are not indigenous to Kashmir and were first introduced during the reign of Maharaja Gulab Singh (1846-1857), the former ruler of Jammu and Kashmir. According to a 2017 study on wild boars, the Maharaja introduced wild boars for hunting purposes. "The animal flourished for some time. Then in 1980, it vanished completely. It was not a native animal," it stated.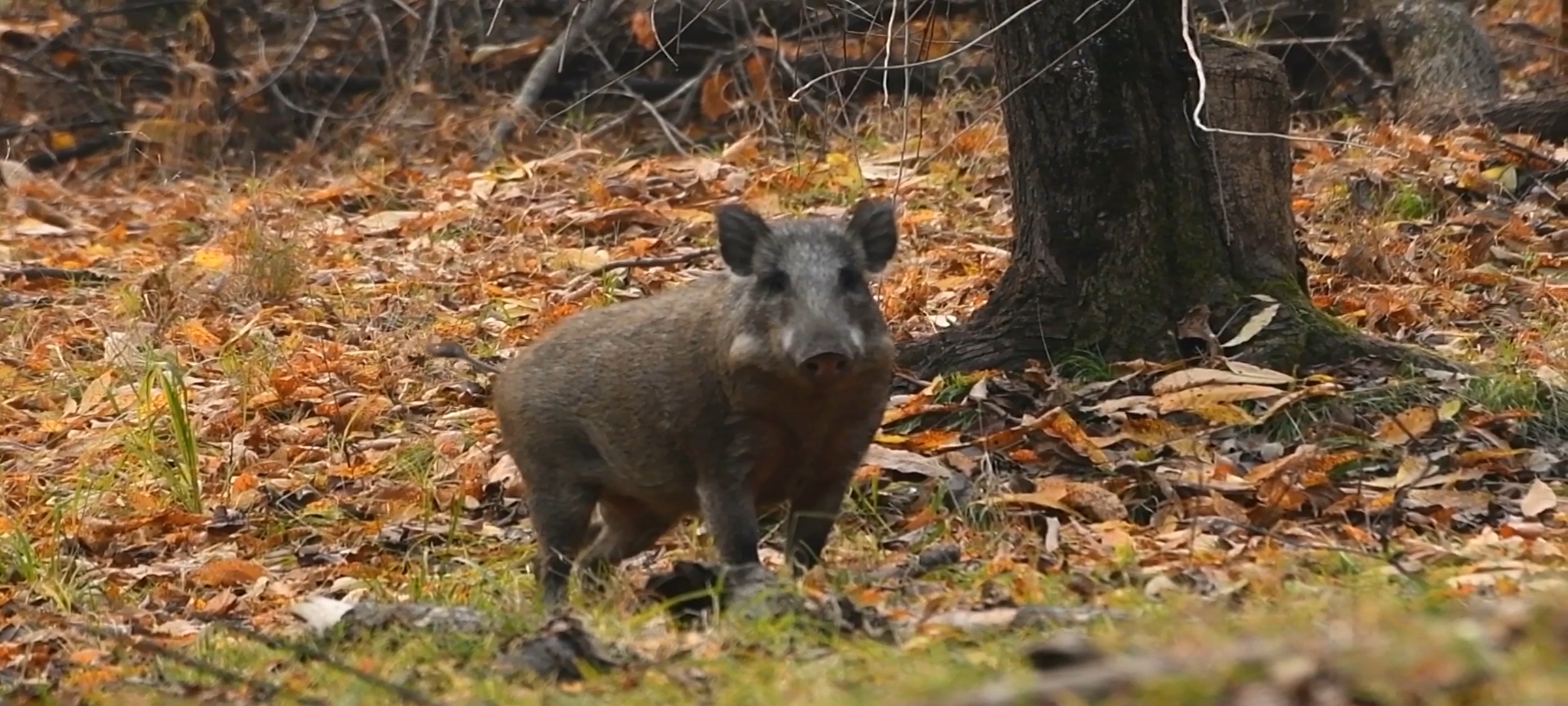 The appearance of wild boars is connected with the Dogra rulers of Kashmir. Wild boars were employed for a variety of purposes under the Dogra dynasty in Kashmir. The Dogra monarchs were keen hunters who considered wild boar to be a valuable game animal. The ruling elite viewed wild boar hunting to be a sport and a source of entertainment.
Wild boars, on the other hand, posed a threat to agriculture and were known to damage crops. In order to protect agricultural regions, the Dogra kings organised drives to cull the wild boar population.
'Disrupts Soil Like Heavy Machinery Ploughing Through a Field'
Wild boars are known to be fast breeders and pose a considerable threat to agricultural fields by uprooting crops and devouring plant roots, according to Suhaib Ali 33, a researcher. They have a gestation period of 114 days and can give birth to 5-6 young ones in a single pellet so their population can increase exponentially.
"Last year, during my extensive field research in North Kashmir, I witnessed large-scale soil disruption resembling the effects of heavy machinery plowing through a field. If left unchecked, these wild boars will soon encroach upon saffron fields, one of the most valuable crops of Kashmir valley," he warned.
Why is the Wild Boar Reappearing?
According to Altaf Koul, 44, a Wildlife warden in north Kashmir's Baramulla district said that the reason for the animal's recent comeback in the region could be multifactorial. Climate change, rising temperatures, and an increase in the population of wild boars in woods adjacent to the Line of Control (LOC) in Pakistan-occupied Kashmir could all be causes.
He said that these animals had not before been discovered in Kashmir valley due to the region's low temperatures. But the rise in temperature and the availability of food here now fits them well.
As climate change continues to have an impact on the region, the population of wild boars is expected to rise, compounding the dangers to agriculture, horticulture, and the overall ecology. According to wildlife officials, the population of wild boars has more than doubled in the last decade.
While experts suspect that climate change is a factor in the increasing number of wild boars, they do not have a definitive answer as to why these non-native animals have suddenly resurfaced in a location where the climate and environment are not conducive to their survival. Wildlife experts emphasise the critical need for an in-depth examination of wild boars.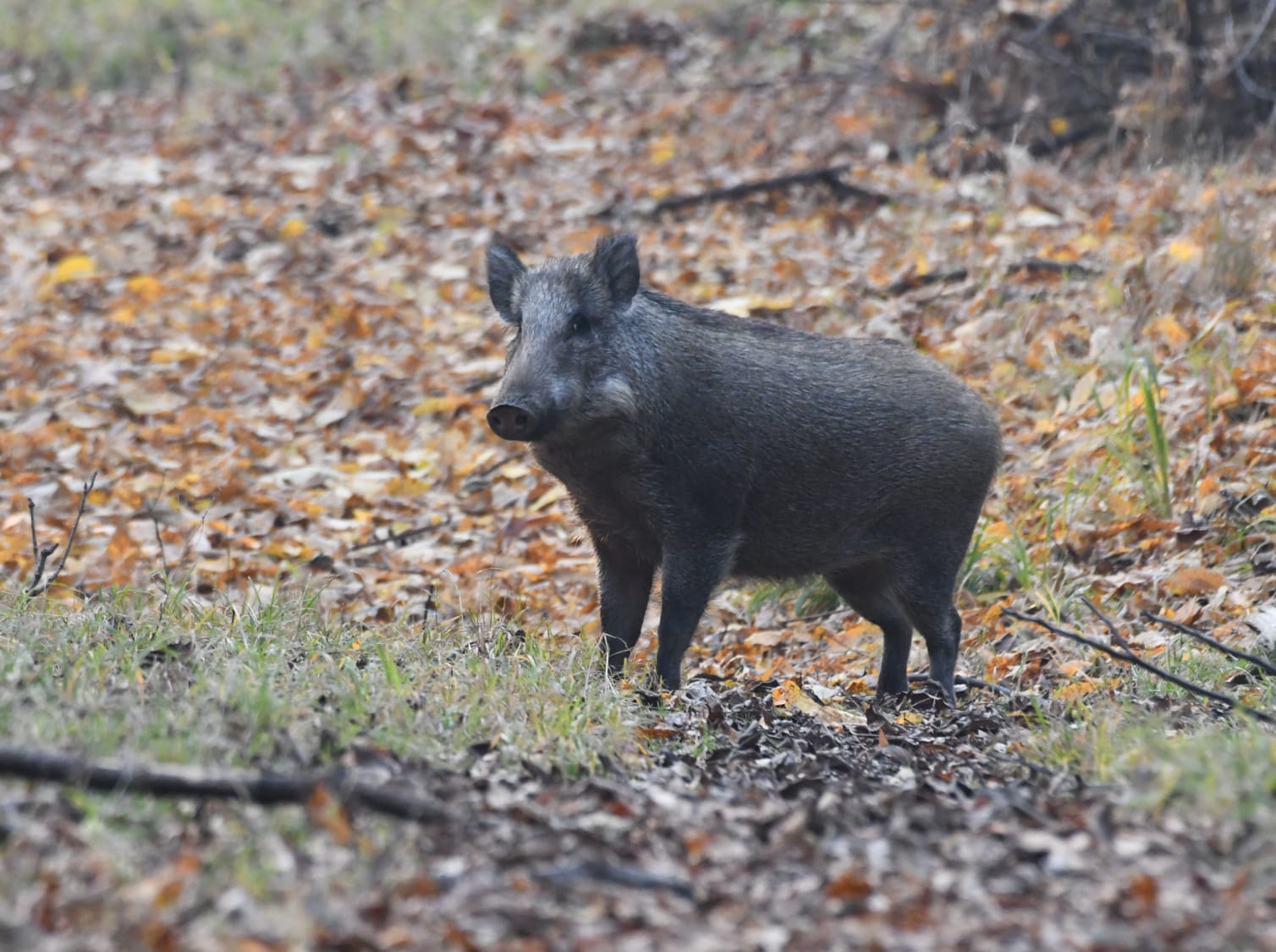 Experts Say Biodiversity Under Threat
One of the biggest threats posed by wild boars is their ability to uproot and destroy vegetation, which is essential for the survival of many animal species in the region. Wild boars are omnivorous and will eat almost anything, from plant roots and tubers to insects and small animals. This puts several plant species in the region at risk of extinction, as they cannot compete with the voracious appetites of wild boars.
Dr. Khursheed (42), Head of Wildlife at Sher-e-Kashmir University of Agricultural Sciences and Technology (SKUAST) voiced concern over the region's growing population of wild boars in a recent statement to a local news outlet. He warned that Asia's Tulip Garden and Botanical Garden, both renowned tourist spots, could be threatened by their rising population.
How Is The Wildlife Department Dealing With The New Threat?
Providing specifics about the issue in question, Fida Hussain, 42, the district wildlife incharge of Bandipora, said that the wildlife department has made temporary solutions such as using firecrackers to disperse wild boars.
The increasing presence of wild boars also endangers human safety. They can be aggressive and have been known to attack humans, particularly when threatened or cornered. This is especially concerning for the local community, who rely on the forest for a living and frequently come into contact with wildlife.
The local population is urging the government to quickly address the issue before it worsens. They emphasize that the livelihoods of farmers and the overall agricultural sector in Kashmir are at stake.
"The government needs to do something to control the population of wild boars before it's too late," Nabi said.
Tauseef Ahmad is an independent reporter based in Kashmir, India. He tweets @wseef_t
SUPPORT TWOCIRCLES
HELP SUPPORT INDEPENDENT AND NON-PROFIT MEDIA. DONATE HERE