By Fahim Mattoo, TwoCircles.net 
---
Support TwoCircles
---
The safety and protection of women in Jammu and Kashmir hang in the balance following the dissolution of the State Commission for Protection of Women and Child Rights. This quasi-judicial organization, formed in 1999 to ensure the protection of women and their rights, was dissolved in 2019 after the repeal of Article 370.
"I don't understand why Kashmir doesn't have a women's commission when it is functioning in other states in India. If my rights were violated, I won't have the courage to visit a police station and complain as the police stations are mostly male dominated. I will think a hundred times before going to a PS as we belong to a deep-rooted conservative society", said Hayan (name changed) working in the private education sector, which explains why many cases go unreported in Kashmir.
Rise in incidents of crimes against women
According to the most recent report from the National Crime Records Bureau (NCRB), crimes against women in Jammu and Kashmir increased significantly by 15.62 per cent in 2021 compared to the previous year. Additionally, the study says that more than 7,000 people have been taken into custody for these offences.
The report further revealed 315 cases of rape, 1,414 attempted rape incidents, and 14 dowry-related deaths in 2021. More concerning is the fact that in 91.4% of these cases, the accused were known to the victim. The report also shows that there were 1,851 cases of assault attacks on women to outrage their modesty.
Kashmir has always been a hub of activity, with people of all ages and genders moving about their daily lives. However, the increase in the number of incidents of harassment against women has led to a palpable sense of discomfort and anxiety among them. Many women report being subjected to catcalls, lewd comments, and even physical groping and assault by men in public spaces and are often targeted on the streets, in public transport, and even in markets and shopping areas.
Despite the growing number of crimes against women, many victims still choose to remain silent, oppressed by societal pressure. They fear that speaking up will lead to further violence or bring shame to their families.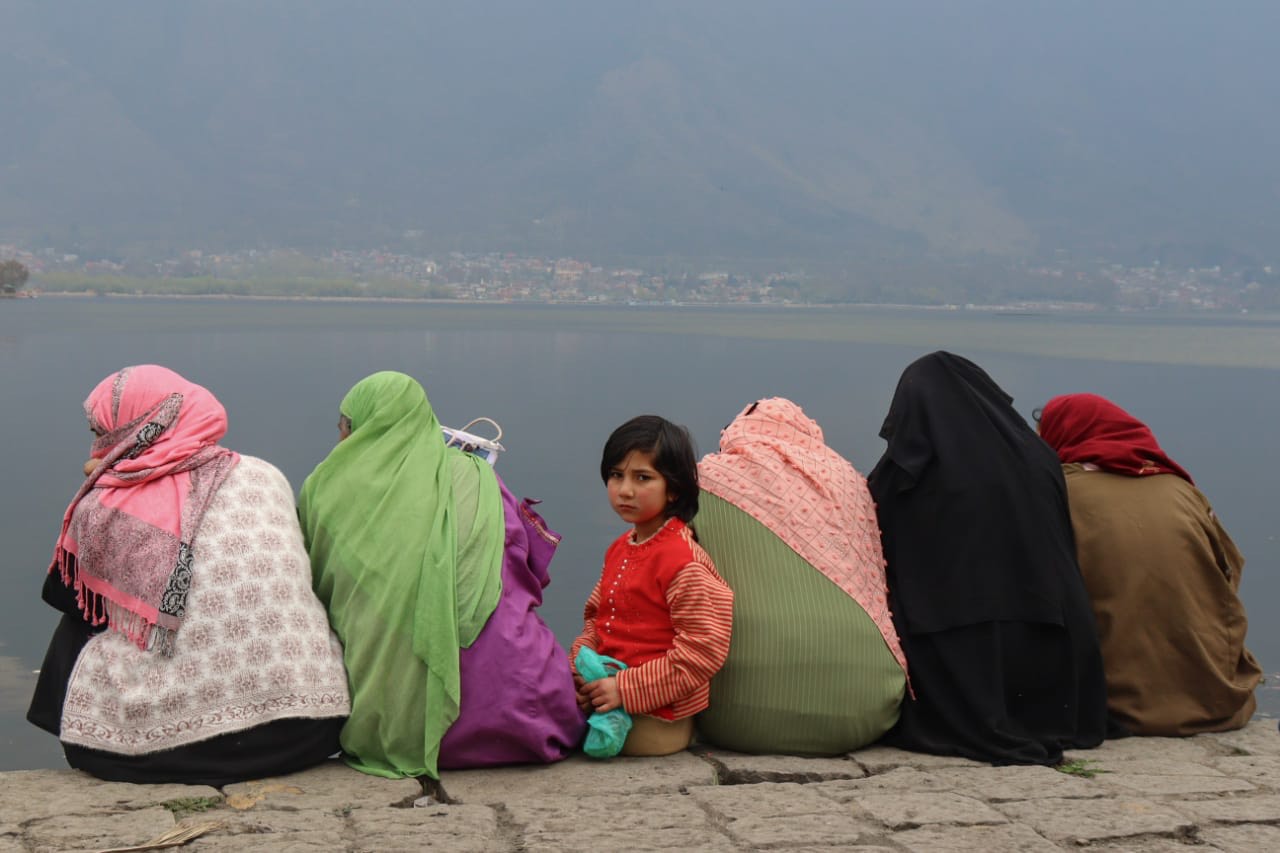 Breaking the Silence: Sharing Stories of Molestation on social media
However, some women have found the courage to speak up and demand justice for the abuses they have suffered. They refuse to be silenced by oppressive societal norms and traditions and are standing up to their abusers, seeking accountability from the authorities.
The women are taking to social media to share their experiences and tag the police, urging them to take action. A budding journalist took to Twitter on being harassed by a man while walking on the road.
She narrated, "One evening, while walking home, I sensed that I was being followed by a car. My heart raced as I quickened my pace, but the car kept its distance, ominously trailing me. Suddenly, the driver of the car honked the horn and whistled at me, sending a shiver down my spine,"
"Before I knew it, the driver had gotten out of the car and blocked my way. He grabbed my hand and asked where I was going in such a hurry with a sneer on his face. He tried to take my phone out of my hand, and I felt imprisoned and helpless. I managed to free myself from his hold and fled. It was a terrifying experience, and I was badly shaken".
Her detailed account of the incident spread like wildfire on social media, and the journalist found herself at the center of attention. She received phone calls from the PCR in Baramulla and another from the SSP in Srinagar. Despite the gravity of the situation, the journalist felt the weight of societal pressure and chose not to pursue the matter any further.
However, the plot thickened when her brother revealed that he had identified the person responsible for the incident. And the individual in question reached out to the journalist and apologized for his actions. But was this apology enough to put her mind at ease? The journalist was left grappling with a multitude of emotions, unsure of what the future held.
Another girl shared her ordeal on social media when she was stalked by some boys who also passed lewd comments. The police swung into action and the culprits were arrested.
Sharing such incidents on social media instead of reporting in the police stations seems easier to the women, as some action is taken against the harassers.
Evidence caught on CCTV
Fortunately for the CCTVs installed at strategic places in the city, such incidents are being recorded and reported. The clips from the CCTV footage are being circulated on social media and the culprits are being caught.
"It is a step in the right direction, but it is not enough. The frequency of such incidents underscores the urgent need for greater attention and resources to be directed towards addressing the issue of women's safety in public spaces," said Farah Farooq, a prominent social worker and vice president of the We the Helping Hands Foundation, based in Srinagar.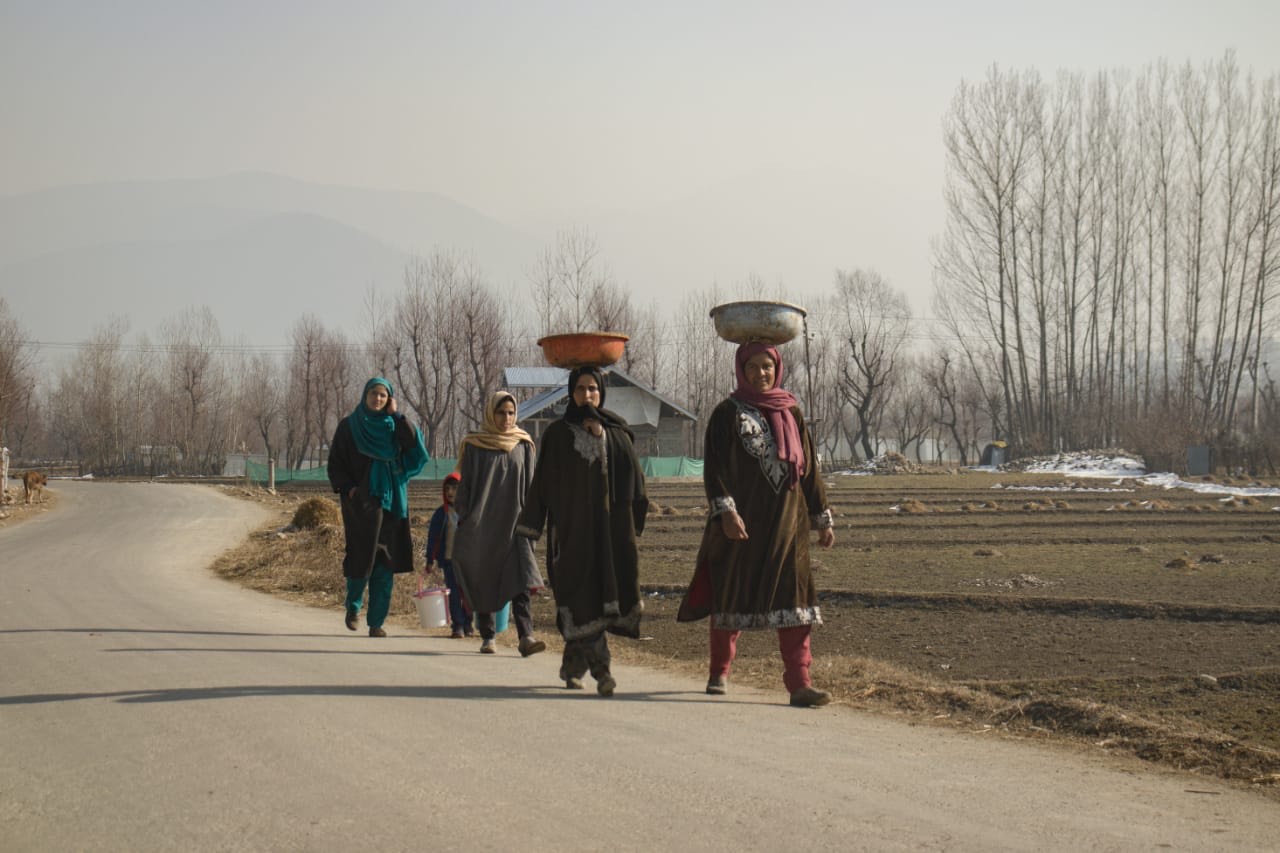 "When I hear about incidents of harassment in places like Kashmir, it deeply affects my sense of peace," said a final year degree student of economics at Amar Singh College, Srinagar, who wished to remain anonymous. "The realization that such acts occur within our society creates a profound disturbance within me. The freedom to move about without any apprehension is a fundamental aspect of living a fulfilling and enriching life. However, the presence of harassment undermines this freedom, leaving women in Kashmir restricted and confined within invisible boundaries. The consequences of such limitations reach far beyond my personal experiences. They have broader implications for society as a whole, she shared with TwoCircles.net"
Women's squad and a helpline 
In February 2022, the Srinagar police in Kashmir took an important step to combat the increasing crime rate against women in the area by deploying a women's squad in Parraypora, a coaching hub known for its high number of tuition centres in the city. The move aimed to ensure safety for girls studying in these centres, especially in cases of stalking, harassment, teasing, or any unwanted advancement by delinquents.
This step was taken after a 21-year-old girl suffered severe burn injuries on her face when two unknown men threw acid on her on the outskirts of Srinagar on December 11, 2021.
Additionally, the Srinagar police also set up a helpline for women in distress to further enhance the safety of women in the city. Within a week of starting the helpline, the officials received more than 50 calls which included incidents of eve teasing and non-consensual uploading of girls' pictures on social media platforms.
Farshita, a PhD scholar, said "To address the issue of eve teasing, special ladies' buses are already in place. However, their numbers should be increased, and they should be available on every route. During evenings, battery rickshaws should also be designated specifically for women, with at least two separate rickshaws for women passengers. In buses, seats reserved for ladies should be exclusively for females, ensuring there is no male dominance over those seats. Overloading in buses should be strictly prohibited".
"Furthermore, traffic police officers should not only observe the overall traffic situation but also regularly monitor the areas where women harassment incidents are reported. Immediate action should be taken upon identifying such incidents. Similar to the allocation of a women police squad to coaching centers in areas like Parraypora, there should be women's police squads assigned to every commercial hub," she added.
Fahim Mattoo is a journalist based in Kashmir. She reports on issues of gender inequality, education, culture, and conflict. She tweets as @FMtweets_ respectively. 
SUPPORT TWOCIRCLES
HELP SUPPORT INDEPENDENT AND NON-PROFIT MEDIA. DONATE HERE