Arshad Ahmed | Two Circles
Since she left her home with her family in strife-torn Manipur's Jiribam District in May and reached Assam on a boat, Ngaichong Singson, a 20-year-old Kuki girl, has not been able to put the trauma of leaving her native land behind.
---
Support TwoCircles
---
"It was so sudden, so abrupt that the only thing we were allowed to carry were the clothes we were wearing," Singson said, who now lives in a settlement camp in Fulertal, a remote village on the Assam-Manipur border in Assam's Cachar district with pockets of ethnic Kuki-Zo population.
Once a defunct warehouse, the camp is now home to 205 people — all ethnic Kuki-Zo people, including Singson, her mother Thangkhochom, 40, and her 60-year-old grandmother Hoikholhing Lhingboi — all displaced since ethnic clashes between the hill-inhabited tribal Kukis and valley-based Meiteis begun to roil Manipur following a protest march on May 3 by the former against a Manipur High Court's judgement that granted the latter Schedule Tribe (ST) status. Since then, close to 200 people have been killed in the conflict — the majority of the victims being Kukis — and tens of thousands now remain displaced and scattered across the northeastern region.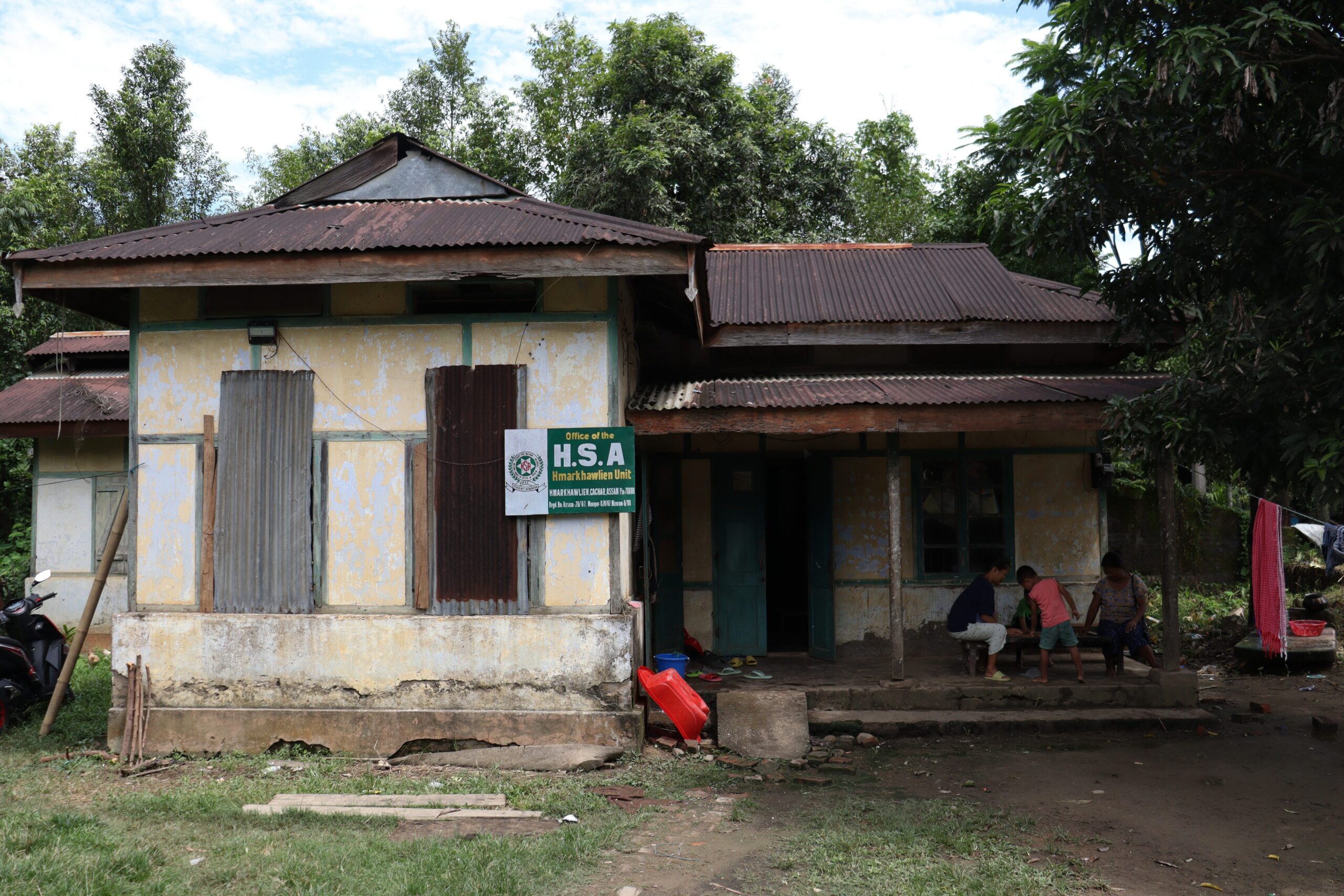 An Exodus
Fearing the ember of violence could stir ethnic clashes in their district Jiribam, there was a peace meeting between the representatives of Meiteis and Kukis in May, Lhingboi said. Her fear of impending doom was always lurking in the corner as no sooner had twilight set on the same day than locals from her village Mongbung and neighbouring Phaitol heard the news of Meitei mobs torching houses. "We heard screams and saw houses going down in flames. It was any moment before they came knocking at our doors," she told Two Circles.
In Mongbung and Phaitol, as ethnic tensions boiled over, panic ensued soon for the Kuki inhabitants of the surrounding villages on the intervening night of May 5 and May 6, and an exodus began.
By dawn, men and women with children were on their own, walking long through precarious terrain under the cover of the nigh fled. In the early hours of May 6, Lhingboi along with her family members boarded a country-made boat, crossed the Jiri River which separates Manipur from Assam and entered Cachar.
"We knew that the Kukis were being singled out. It was just a matter of time,'' Lhingboi said, looking pensive, "So we had to flee leaving everything behind."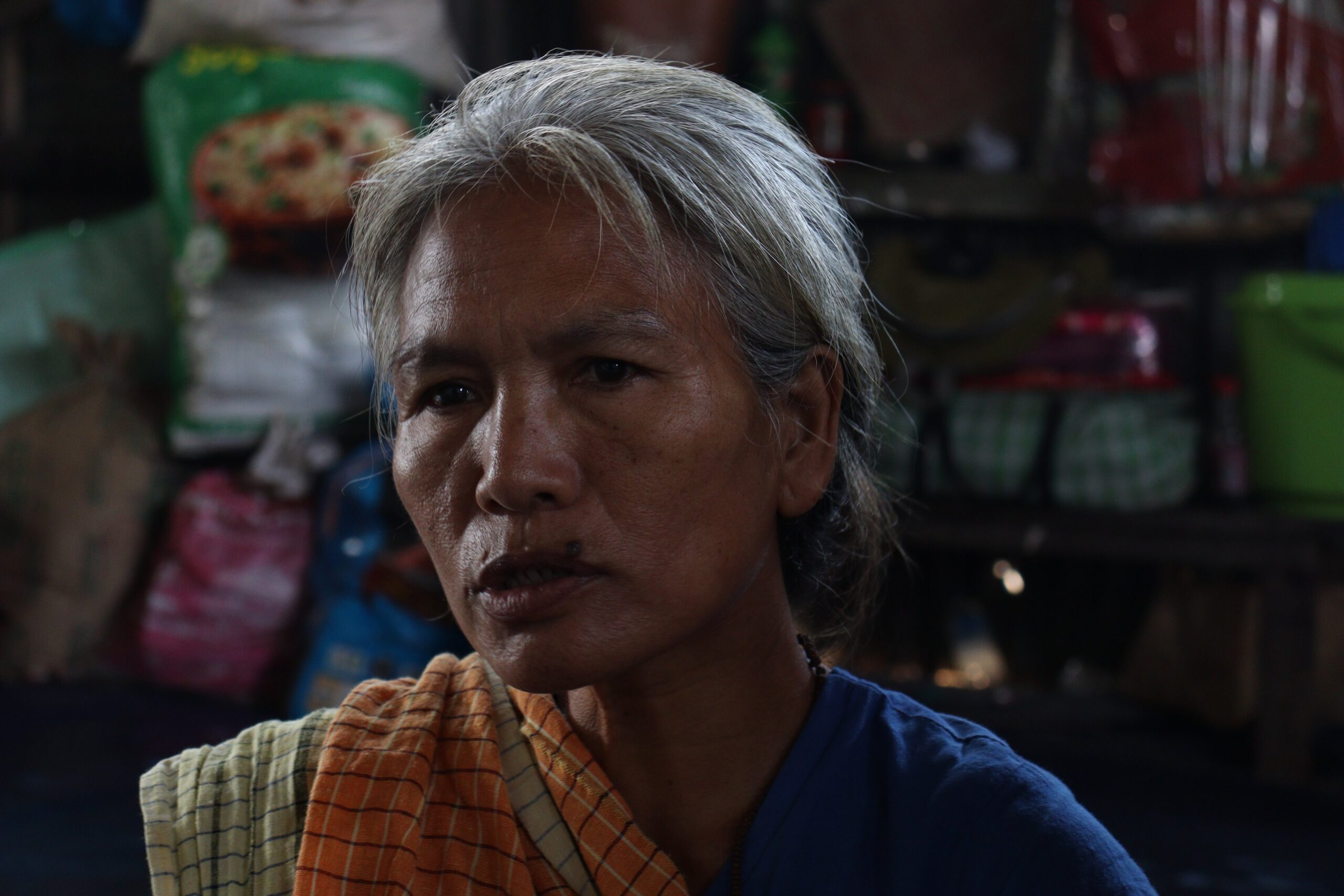 In the days that followed, people from the Kuki-Zo tribe from Jiribam and neighbouring areas followed suit. According to reports, over 1,000 Kukis — mostly women and Children — are now taking shelter in different camps in Cachar as young and elderly men went back to Manipur to guard their villages.  
'Marne Se Bhi Yaha Marega…': Camp Residents
The relief camp is now guarded by the volunteers of the Hmar Students' Association (HSA) — an organisation that represents the interests of the Kuki-Hmar-Zo people in Manipur and beyond.
When asked why HSA volunteers guard the camp, Jesai Lalhmangaizuol, the organisation's vice president of the Cachar unit said, "These people are our brothers and sisters. We have to look out for them." He also ruled out any threat to these people as the relief camp is surrounded by ethnic Hmar people who share ethnic ties with Kukis. "Everyone here is safe and protected," he added.
But while there may not be any external threat that jeopardises their lives, life has not been all hunky-dory for the camp dwellers. Diseases like flu plagued them upon their arrival to the camp, and poor hygiene also made them prone to infection, according to women in the camp.
On the ration front, local NGOs chip in with rice, dal and other basic edible essentials. These contributions, though, suffice for the adults, it is the children who are bearing the brunt of displacement. "Most do not want to eat dal chawal every day. Our children are falling sick. They want to go back, but going back is a dream," Hatnu Singson, a mother of five, said.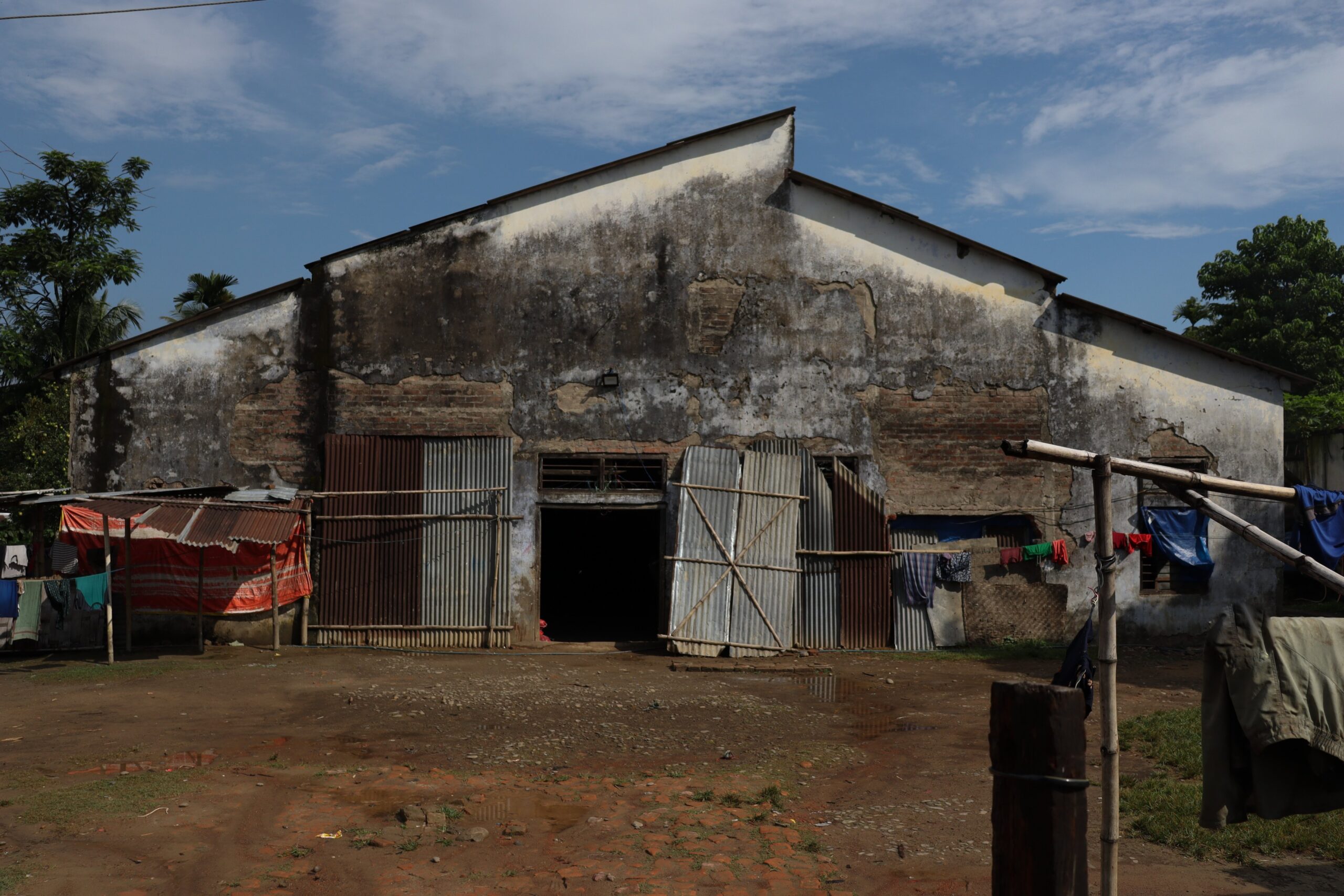 Lalhmangaizuol also admitted that poor living conditions are one of the reasons behind the deteriorating health of the children.
He also acknowledged the support from the state government of Assam for sending relief aid, while conceding that the aid has stopped coming from the government now.
State Chief Minister Himata Biswa Sarma, on May 5, took to X, formerly known as Twitter, to announce that he has instructed the Cachar administration to take care of these families.
Education a Distant Dream for Many Displaced Children in Camps
Another aspect of concern that displaced Manipuri parents were grappling with was their children having to drop out of school since the May 3 violence. Over 14,500 school kids have been rendered homeless as ethnic strife continues to tear Manipur since May 3, according to government data.  However, 93.5% of these students have been admitted to the nearest schools, the report claimed.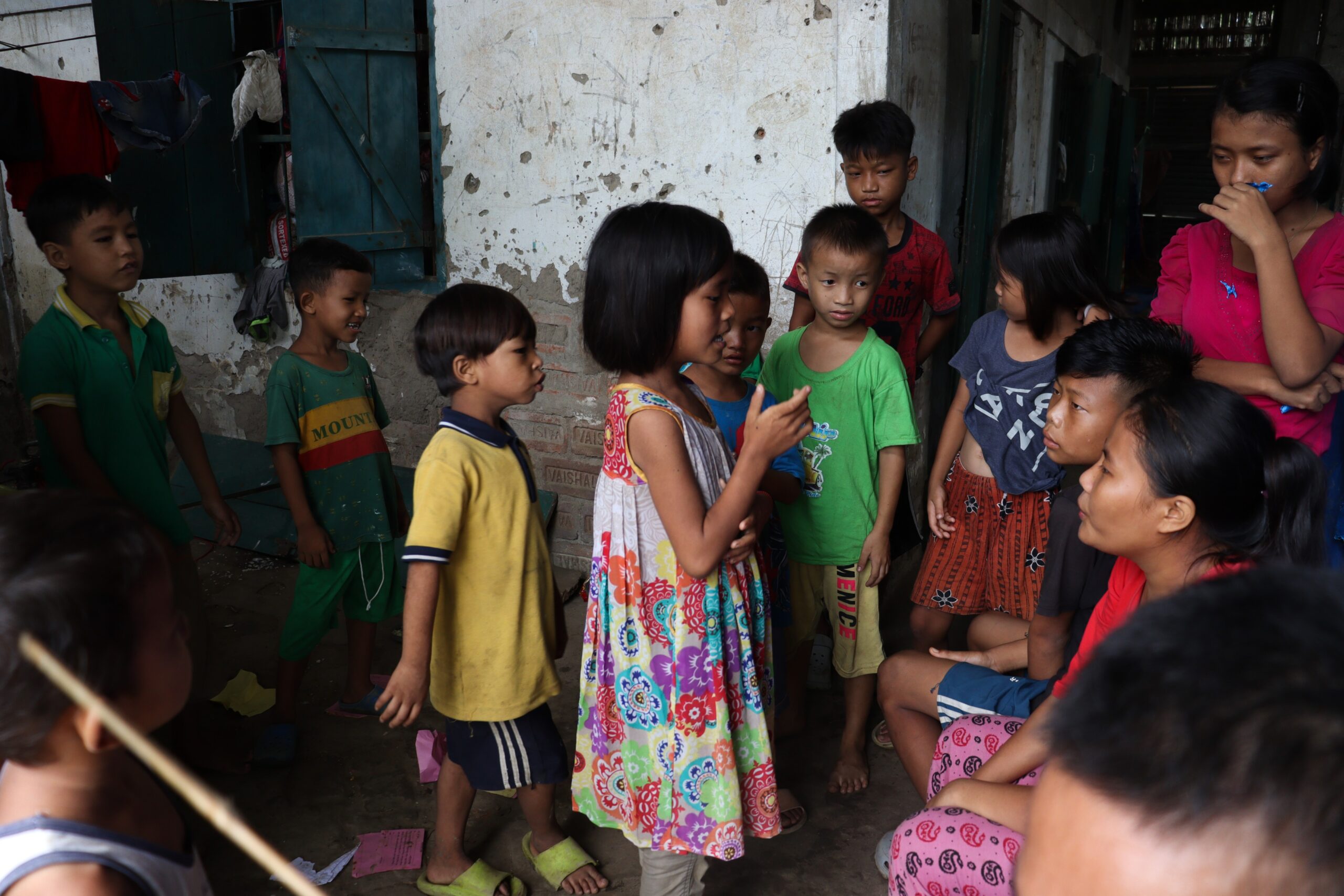 Back in the Hmarkhawlien camp, the intervention of civil society groups such as Silchar Holy Cross — a Catholic trust — made it feasible for children from classes 1 to 7 to continue their education. However, not everyone in the camp has the same luxury.
Ngaichong Singson, was in class 12 in Jiribam before she fled to Cachar. Now uncertainty looms large over her education. "I don't know what the future holds for me," she said. An aspiring teacher herself who now teaches kids on Sundays, she feels her dream of becoming a teacher will remain a dream. "I have left Jiribam, and with it, I have left behind my dreams too," she said with a wry smile that belied her pain.
But amid the gloom and doom, many in the camp like her do not wish to go back as they are scared about their safety back home."Marne se bhi yaha marega, bachne se bhi yaha bachega (If we have to die here, we will die here, if we have to live here, we will live here). But we are not going back to death," Singson's grandmother Lhingboi said while interrupting her.
Thanglun Changsan, president of Kuki Inpi, Assam — the apex body encompassing all Kuki organisations — also echoed his apprehension about going back. "It is the valley of death," he said, referring to the killings of Kukis by alleged Meitei militant groups in the Imphal valley.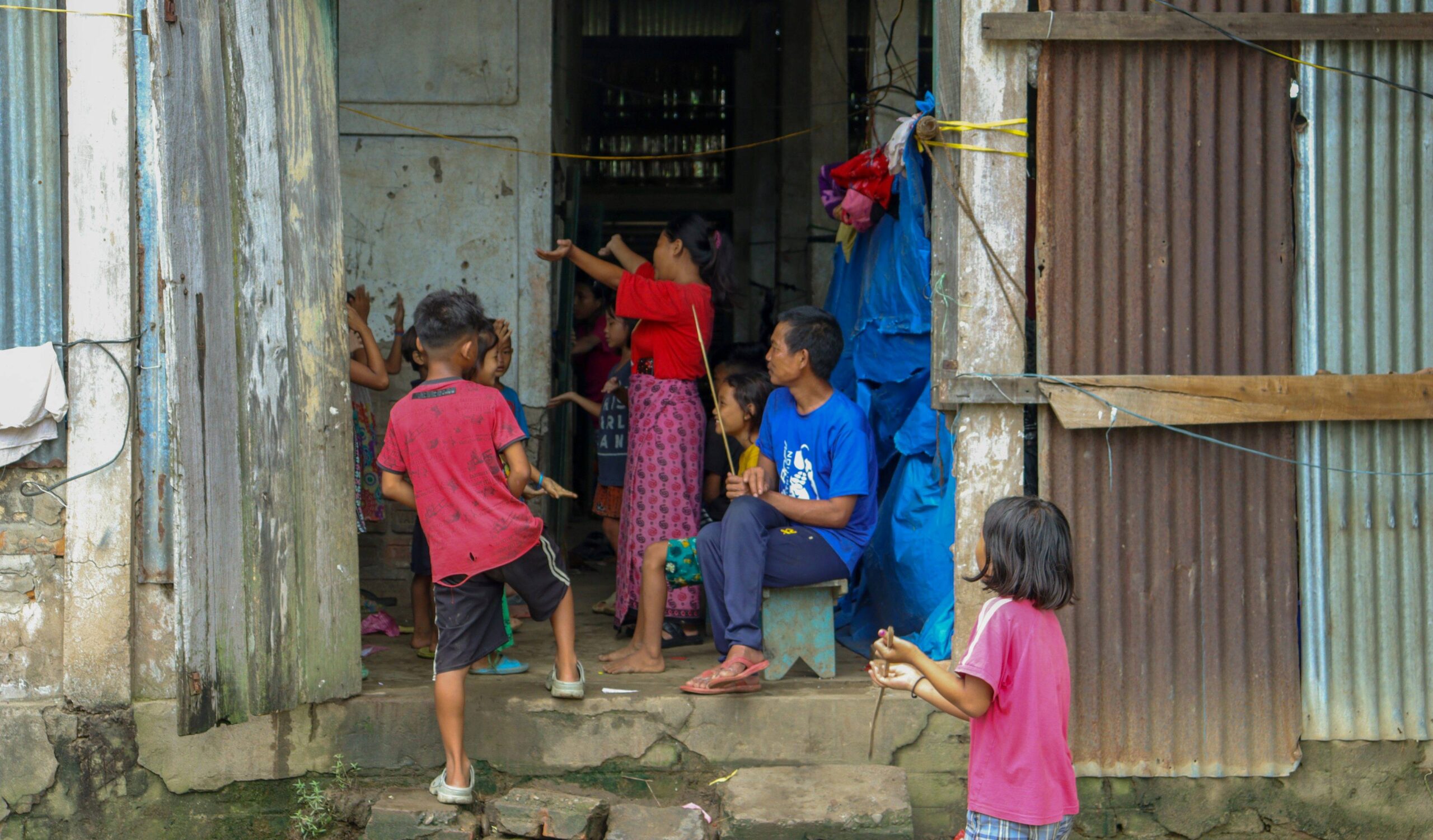 Lost friendship
As the ethnic fissure widens between the Christian Kukis and Meiteis, who are predominantly Hindus, relationships and camaraderie between the two communities continue to suffer, to the extent that Manipur is now segregated on ethnic lines.
People, even those displaced, now say the ethnic crisis left a sore in their hearts as those they called their neighbours and friends did not do much to protect them.
"Our very own neighbour (Meities) did not come for help when we were leaving," Moija Khongsai, 40, said, who did not return to Manipur as he is a clergyman in the camp, and conducts prayers on Sundays.
Lhingboi, the most vocal woman in the camp, said since they fled from Jiribam, her Meitei neighbours, whom she used to spend her time with and shared good bonds with, have forgotten them. "They did not even call to know about our whereabouts. Everything is lost — the sisterhood, and brotherhood — sab rishta khatam (Every relationship is over with them)".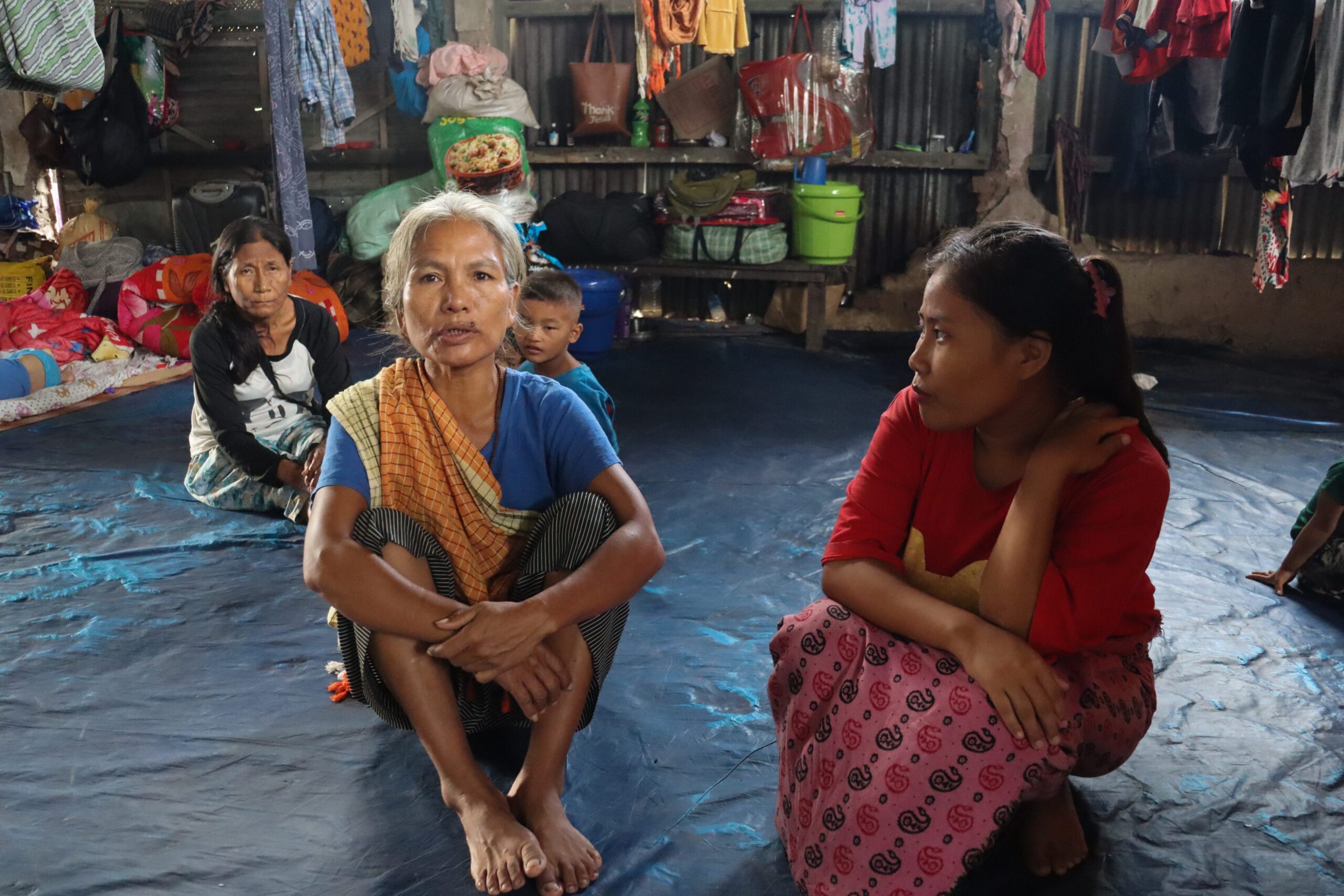 A sense of bitterness against the Meiteis, who make up about 60% of Manipur's population, now prevails in the camp. Part of this, Kukis in the camp said, is because of the killing of a 7-year-old Kuki boy with his Meitei mother and another woman in an ambulance and the alleged rapes and parading of Kuki-Zo women — in both cases, the perpetrators were alleged Meitei groups.  
They also pointed out how N.Biren Singh, a Meitei and the Chief Minister of Manipur, supports a valley-dominant narrative that Kukis are "illegal immigrants" and "terrorists". 
"Our forefathers lived and died here. Some fought the British with Netaji. My father even served in the Indian army," said an agitating Ngahpi, another woman, who wanted to be identified by her first name. "Please don't call us illegal immigrants."
Arshad Ahmed is an independent reporter based in Assam, India.
SUPPORT TWOCIRCLES
HELP SUPPORT INDEPENDENT AND NON-PROFIT MEDIA. DONATE HERE