Nikhat Fatima | Two Circles
In 2015 at the age of 27, Madiha Basheer started her business with her first product a beautiful box curated with a handcrafted prayer mat, an Islamic storybook, prayer beads (tasbeeh) and an alphabet toy laptop. 
---
Support TwoCircles
---
Her company, The Little Muslims Gift Factory, has grown significantly over the last eight years, serving thousands of consumers.
The Origin of the 'The Little Muslims Gift Factory'
Madiha, who was born in Kuwait and raised in Saudi Arabia, was religious-minded. After spending a few years in India, she came up with the concept of opening an online Islamic gift shop with personalised products, creating a niche for Islamic education in India. 
"I wanted to create [a] platform that would provide a variety of resources for our current and future generations in order to make Islamic learning fun, interactive, and authentic," she explained.  
According to Madiha, secular education has advanced, while the Islamic teaching process has remained stagnant. 
It was while working with the children that she came upon this idea. "I always wanted to do something which would benefit me in the dunya (world) as well as in the akhirah (afterlife)", she told Two Circles. Her idea, however, took 5 years to materialise. 
When Madiha opened her online shop, the concept of an Islamic store in India was new. Her late mother supported her from the start. "I started my business with mere INR 800, which has outgrown overtime." Madiha explained, adding that the first orders came from close friends who appreciated the idea and wanted to help her. 
Struggles at the Start of Her Business
Madiha Basheer first struggled to understand numerous facets of business such as customs charges, shipping, product pricing, taxes, and so on. "So, I learned from my mistakes gaining experience, and the business gradually grew over the years as the internet became more accessible," she explained.
Selling Products Related to Muslims
As her business grew, she added new products such as Dhikr magnets, prayer journals, rehals (foldable lectern to hold the Quran) and Salah tracking posters — a chart with timings of the Salah (Islamic prayer) that she made herself. The dua (invocation) journal and the Dhikr magnets are the best-selling items at The Little Muslims Gift Factory.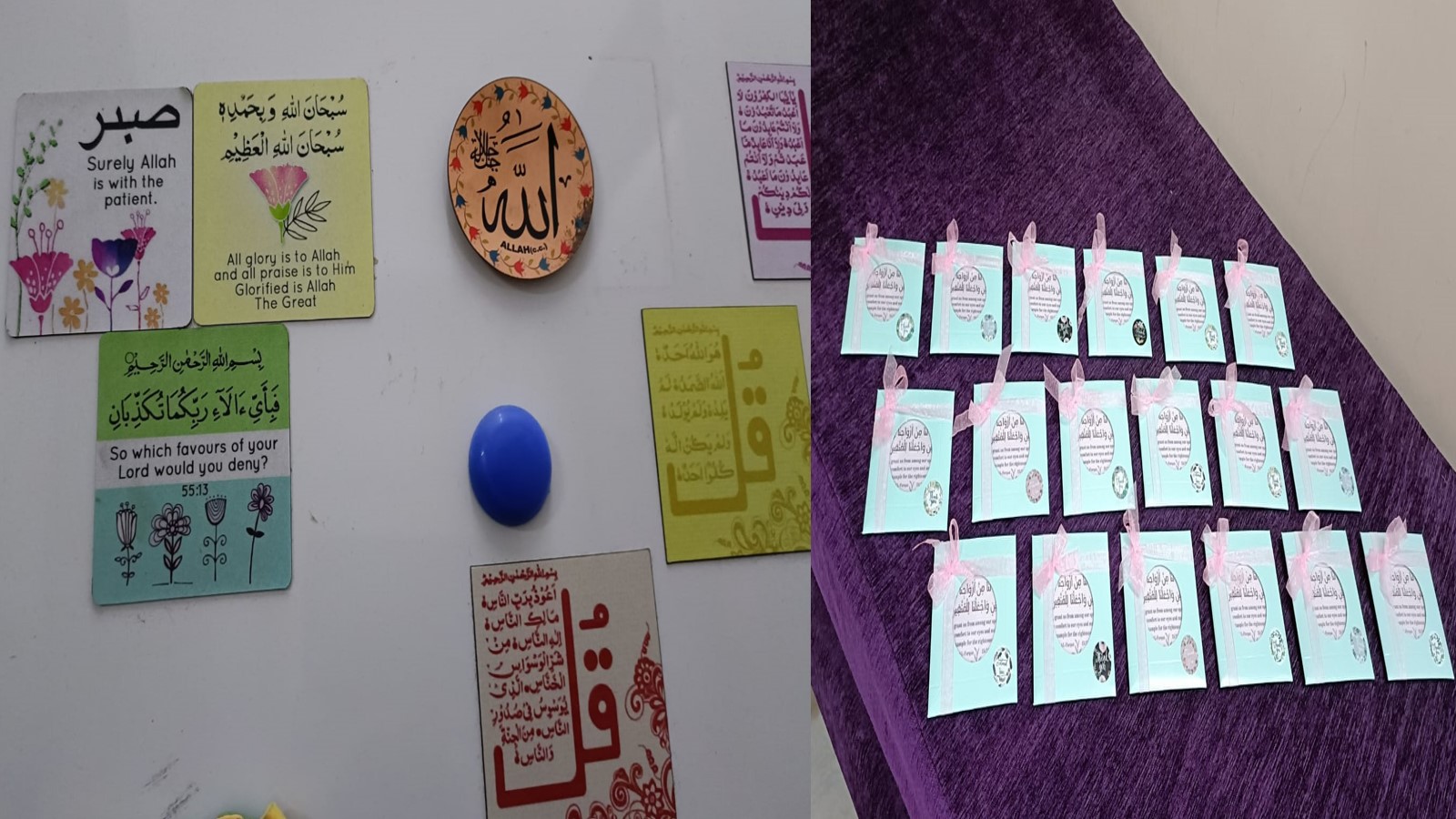 Writing Storybooks Based on Islamic Beliefs
Little Ummions and F.S.W.A (Focus, Sacrifice, Work, and Achieve) are two sub-brands of the Little Muslims Gift Factory. She started Little Ummions with her friend Umamah, who resides in the USA, and together they publish storybooks based on Islamic beliefs for children under the age of ten. 
They have so far published three paperback and five plush books on duas, Arabic alphabets, numbers, shapes, and Surahs (Quranic verses). 
The pocket-friendly books are also used by many for gifting during occasions like Eid, return gifts.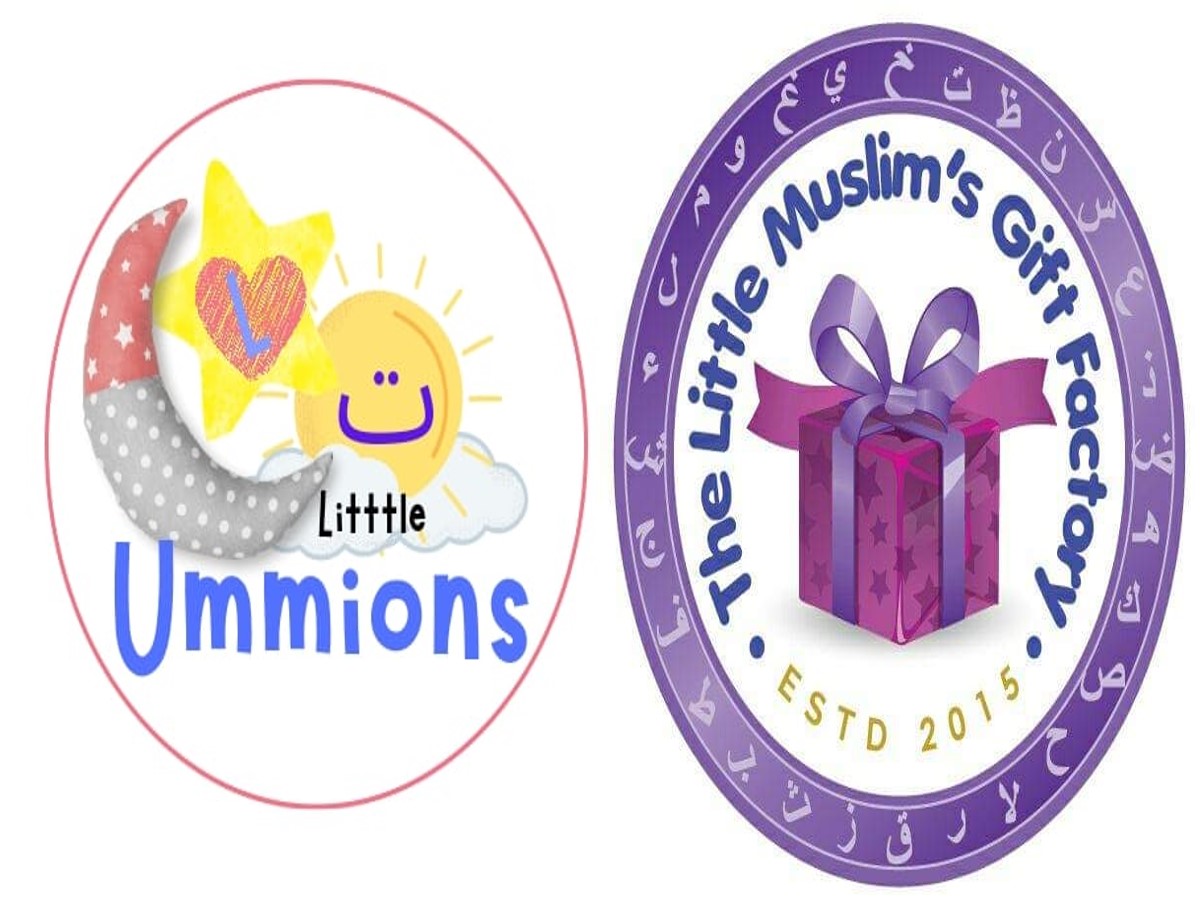 Challenges While Writing Her First Storybook
When Madiha wrote her first interactive storybook, 'So Remember Me, I Shall Remember You,' to teach children to remember Allah frequently, she encountered a number of issues ranging from design to illustration to publication and marketing. "It took us two years to publish our first book. We were duped by those who promised to illustrate our book. But it was a learning experience that made us wiser to publish our next book," she explained.
Madiha and her friend Umamah's debut book was an instant hit, and it was stocked at Kino Kuniya,the biggest bookshop chain located in The Dubai Mall. 
"I couldn't believe what I was seeing… The dream of an Islamic book being put up with other conventional books was a success for me," she remarked.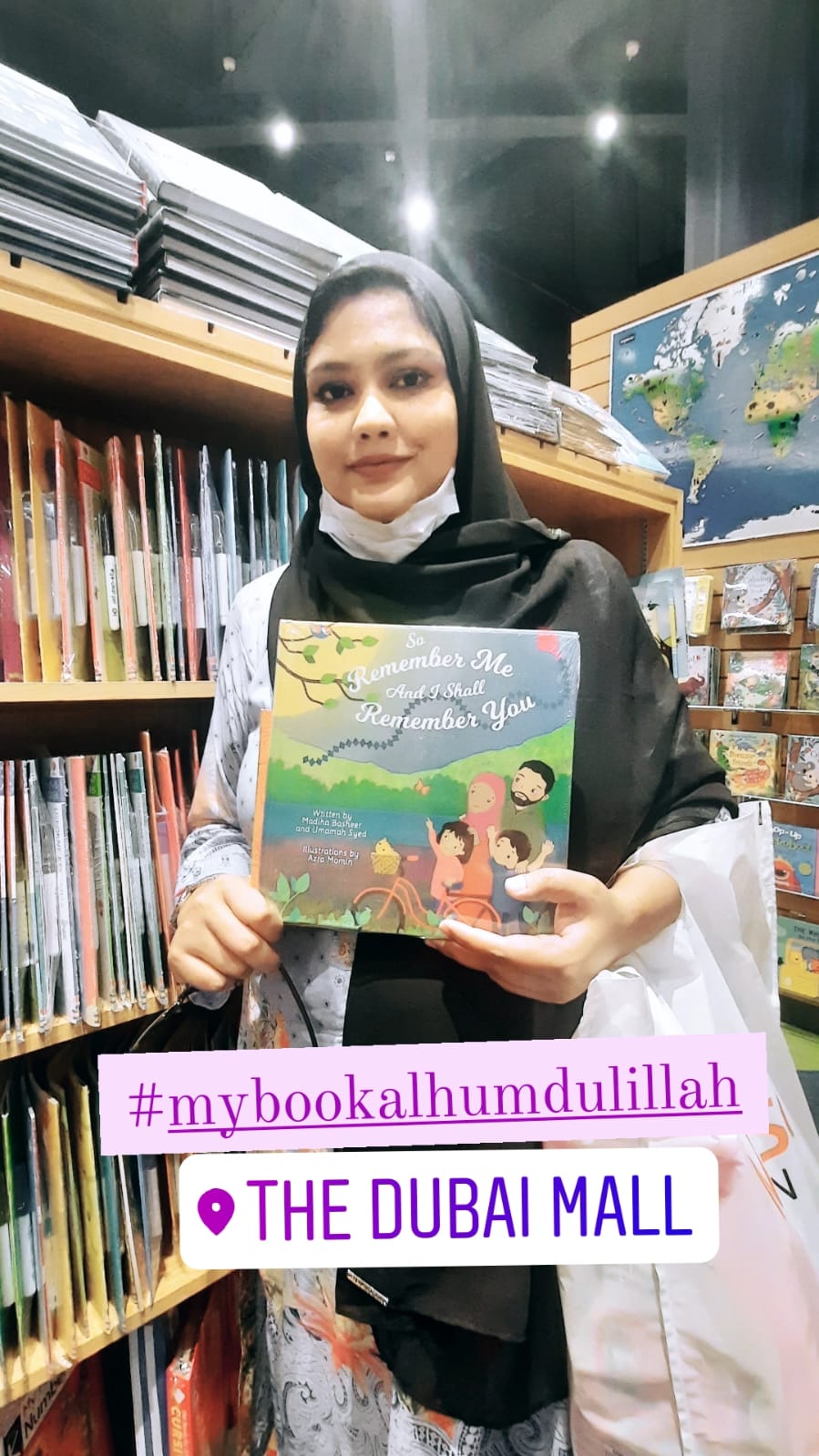 Giving Workshops To Empower Muslim Women
Under F.S.W.A (Focus, Sacrifice, Work, and Achieve), Madiha conducts workshops to empower Muslim women to contribute to Islamic education by authoring books, creating content, starting their own Islamic businesses, Islamic podcasts, and so on. 
Madiha has organised two interactive writing workshops under F.S.W.A, the first on guiding Muslim women to contribute to Islamic literature and the second on directing mothers through Islamic curriculum for their children, among other things.
Inspiring Muslim Women to Author Books
Madiha has received a lot of praise for her workshops, but she considers her true accomplishment to be the success of her participants. And the fact that many of her customers and participants have become an extended family. 
"In the beginning, I felt 'why will people read my book' when there are thousands out there like me aspiring to write," Rameeza, one of the participants of the writers workshop, said. "But Madiha's encouragement and guidance pushed me to write my book, which is now nearing completion," she added.
And some of her participants have started their own Islamic gift stores inspired by The Little Muslims Gift Factory.
Marketing Through Social Media and Improving Storybooks
Madiha, who mostly markets her business through WhatsApp, Instagram, and word of mouth, currently has over 10,000 customers in India and numerous other countries, including Saudi Arabia, the United States, and Canada. 
She developed different strategies to stay relevant in the market – like constantly improving the books through illustration, creating different resources for her customers and so on.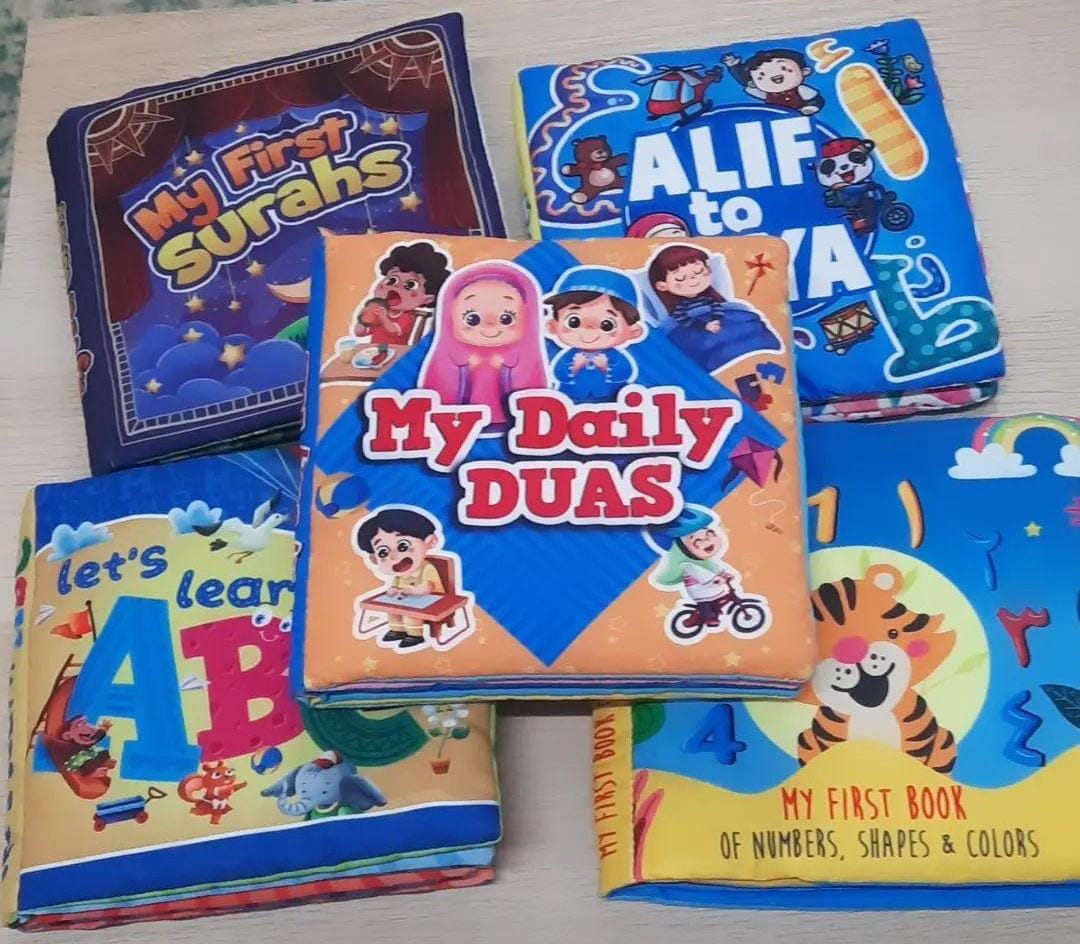 "Muslim women have a lot of potential and [they] need a push to achieve the unbelievable," said Madiha.
She cites Hazrath Khadija, r.a, the wife of prophet Muhammad and a successful entrepreneur 1400 years ago, as her inspiration. "Every time I read about her, it inspires me to strive to be like her," said Madiha, who is in the process of developing additional unique products for her business. 
The team of The Little Muslims Gift Factory:
Traveling between India and Saudi for work and business was tedious so, she hired Sarah Falke in Mumbai who was then in her college, to handle her business in India. 
"I am happy to be part of the Little Muslims Gift Factory team, it gives me satisfaction to think I am doing my bit for Islam. I joined as a fresher but in the last 6 years I have sharpened my administrative and business skills, thanks to Madiha", says Sarah.
Umamah, who manages the gift store in the US, says, "We wanted to create something unique to pull the Muslim children towards learning about our deen (religion) and thankfully, today we have succeeded in our endeavour, though we still have a long way to go". 
Future plans of The Little Muslims Gift Factory:
Madiha and Umamah plan to have their own website soon apart from getting more products from different sources and expanding their range of products. Their main target market is India and Asia. The duo plans to write more inspirational books for the little Muslims based on Islamic teachings. 
SUPPORT TWOCIRCLES
HELP SUPPORT INDEPENDENT AND NON-PROFIT MEDIA. DONATE HERE