Following an assault by cow vigilantes, three Muslim men from Uttar Pradesh's Moradabad district lost their livelihood and their hopes for ever getting justice. 
Naila Khan | TwoCircles.net 
---
Support TwoCircles
---
NEW DELHI — On August 23, 2018, when Muslims in India were celebrating the annual festival of Eid-ul-Adha, a few men stopped a mini truck near Das Sarai Police Check Post area of Uttar Pradesh's Moradabad district. They suspected it was carrying beef. They dragged the driver and his helper from the truck and assaulted them. While the duo managed to escape, the assaulters allegedly took the vehicle to a nearby basti (slum) and set it on fire. 
The vehicle belonged to 41-year-old Haji Aslam Qureshi from Moradabad. Ever since the alleged cow vigilantes torched his vehicle, life has never been the same for him. Qureshi comes from a family of meat sellers, and in 2016 he had taken a loan Rs nine lakh for his transport business.
Qureshi told TwoCircles.net that he had "exhausted all his life savings to buy the mini truck" that was allegedly torched by the mob. He is unemployed today with no other skill to make a living. The incident has left him with no source of income. Out of work since 2018, he is dependent on the generosity of his family and neighbours. Qureshi has a son and a daughter from two marriages.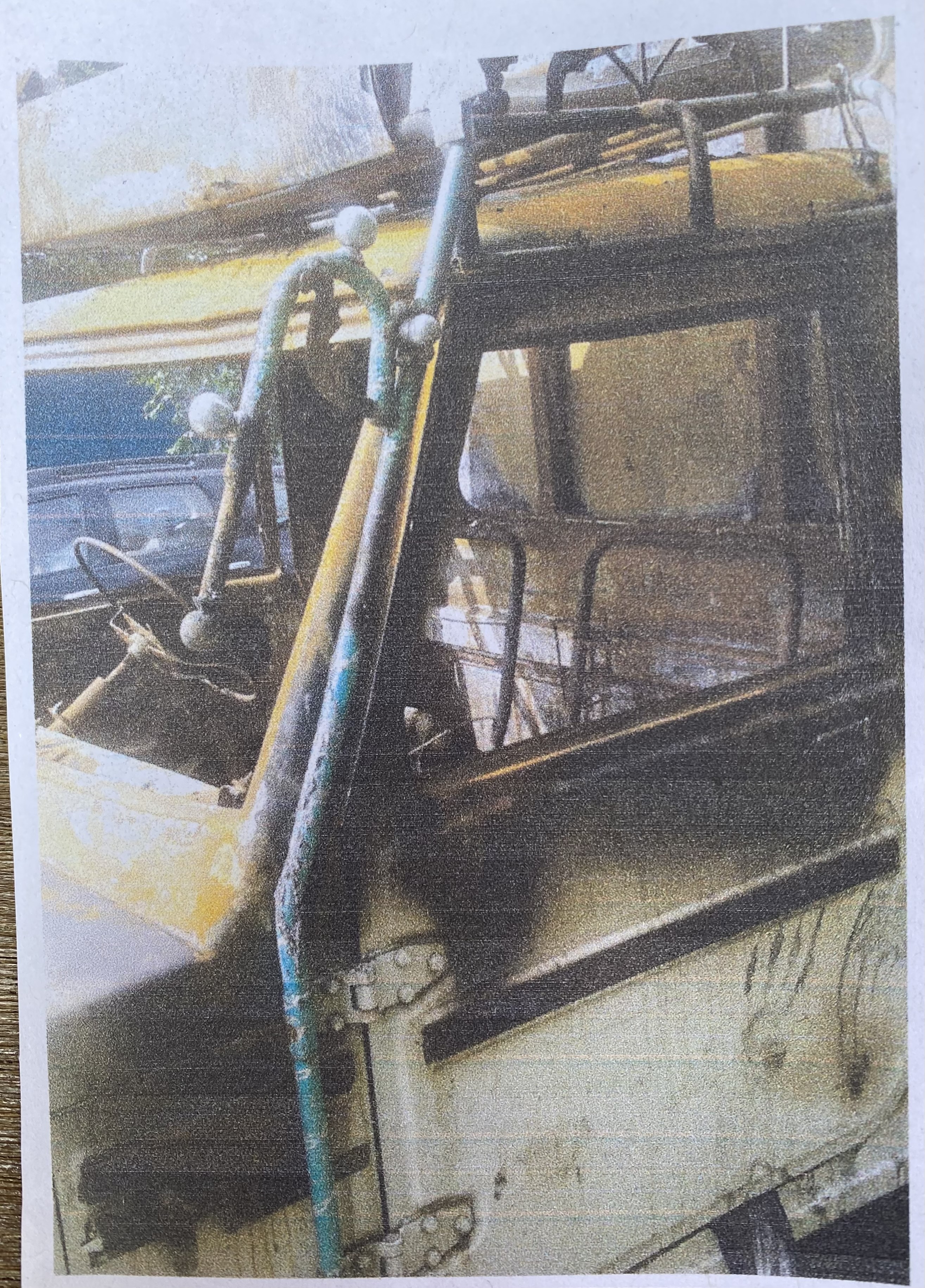 Aslam's workers, a driver Mohammad Ashim (31) and his helper, Mohammad Amir (23) were in that truck. They ran for their lives and informed their employer. 
Recounting the incident, Mohammad Ashim told TwoCircles.net, "We were on our way to Sambal, to deliver meat (which was not beef) to a factory. We were stopped mid-way by four to five men on motorbikes. They parked their bikes ahead of our truck. They forcefully dragged us out and began assaulting us. We escaped from there and informed Aslam Mama (Uncle)."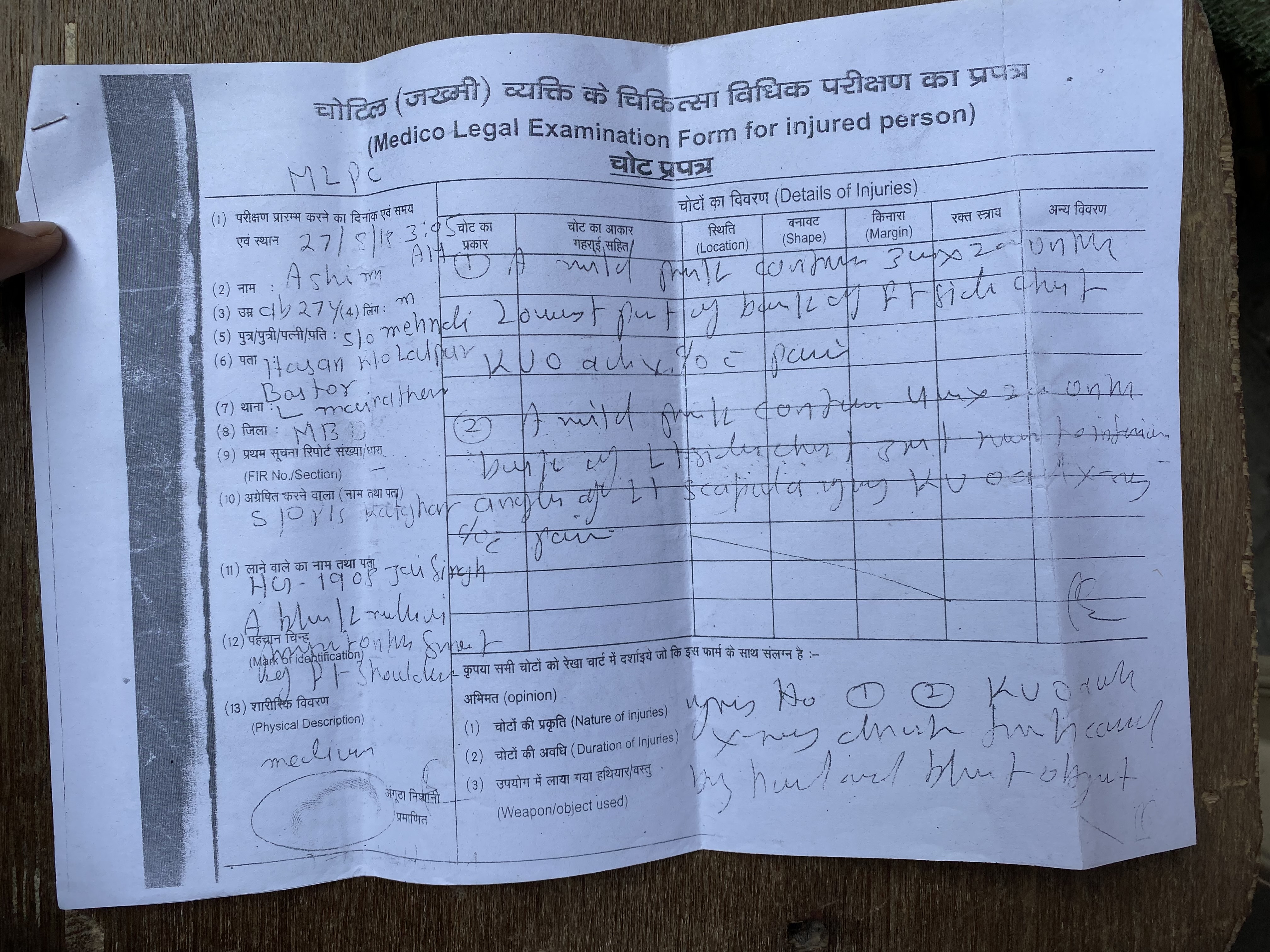 Three years after the incident, Amir is still agitated. "Where was everyone when we needed them? We were running from pillar to post, to get our complaint registered. We had seen their faces and knew where they lived, yet the police officers did not help us," he said. 
Amir recalled that the mob asked them what they were carrying and one of them kept shouting, "Katuwein (slur) ye hi kaam bacha hai? (Is this the only work left?)"
According to Amir, the mob wanted to lock them up inside the vehicle and then set it on fire. "It was God's will that we escaped from there," he added.  
Amir was only 19-year-old when the incident happened. "The place where the incident took place is within a kilometre from where I live. I have always called this place my home but I don't feel safe anymore. I have stopped driving taxis and it scares me to even walk down that lane again."
When talking about why they didn't pursue a case against the goons, Ashim said, "Humaara toh itna wajood hi nahi hai, humein toh apne parivaar ko pehle dekhna hai." (Our existence is very small, we have to look out for our families first.)
Qureshi said that his truck was taken to a nearby Hindu majority Basti (slum), and more crowds had gathered there. When he arrived at the slum, alongwith with a cop, he saw only a burning truck. He was asked to flee by the same policeman. Qureshi said, "Unhone bas itna kaha ke bhaag jaao yahan se warna ye tumhe bhi maar denge, (He asked me to run or else the mob would kill me.)"
Later on, Qureshi went to register an FIR at Katghar Police station in Moradabad and alleged that he was mistreated by the then Station House Officer (SHO) of the station. "They didn't want me to register an FIR against the people who burnt down my truck. They wanted me to record the FIR against an unknown person, for which I didn't agree. I can never forget that day. I have seen those people. I have their names written down in my diary. But since then, I have taken a step back, I am sure the police are not here to help me," he said.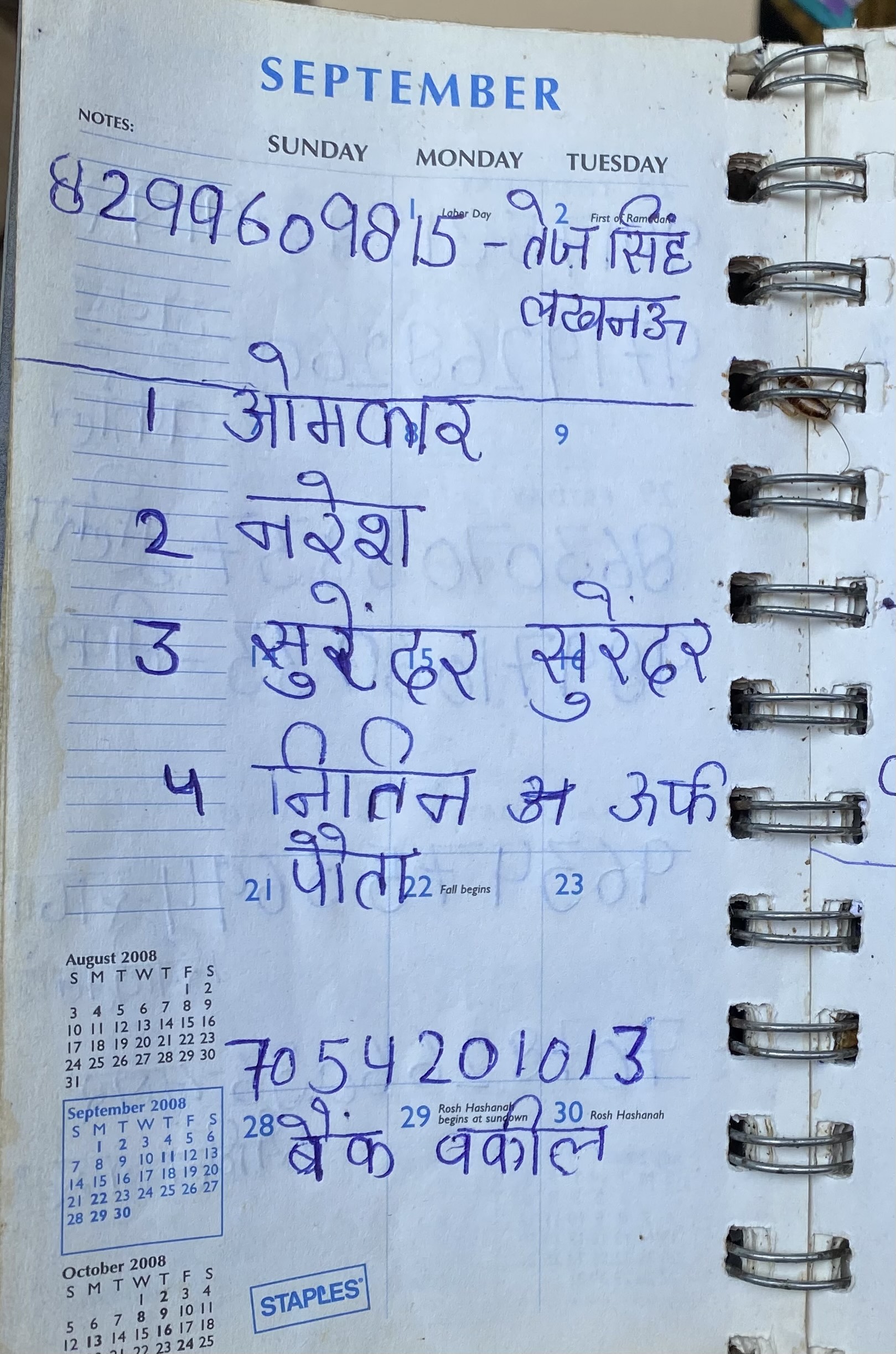 According to him the police "were complacent and were siding with the goons (who assaulted his men and burnt down his truck)." 
Aslam's neighbour Shahnawaz Qureshi (30), who has a transportation business, said that he was shocked at the what had happened to Aslam Qureshi. "We have always had Hindu friends since childhood. We played together in these lanes but it is because of these politicians that we are separated now," he said.
Rise in bovine-related violence in UP
Since the Bharatiya Janata Party (BJP) came to power in Uttar Pradesh in March 2017, the  state has recorded 69 percent of its cases of bovine-related violence, Bloomberg reported in December 2018. There has also been a clampdown on slaughterhouses in Uttar Pradesh. Sections of mainstream media have demonised small scale beef traders—mostly Muslim—who are merely into the business of beef trading. It accuses them of trafficking and slaughtering cows.

Waqi Ahmed, a local leader of the opposition All India Majlis-e-Ittehadul Muslimeen (AIMIM) party blamed the current BJP government for protecting the culprits. "Mob lynching is a disease. It's spreading like cancer in India," he told TwoCircles.net, and added, "Those who lynched Akhlaq are all out on bail now. The current government is helping the goons go scott-free. All these anti-social elements should be given harsher punishments," Ahmed said. 
A similar incident occurred in Moradabad on May 23, 2021, when a video of a man being thrashed by a 'gau rakshak' went viral on social media. The victim Mohammed Shakir was assaulted by Manoj Thakur, a self-proclaimed cow vigilante. 
Shakir is a meat seller. He was assaulted for carrying buffalo meat on his scooter. The victim's brother filed a complaint at the city's Katghar police station against Thakur. The complaint mentions that Thakur demanded Rs 50,000 from Mohammed Shakir. Even though the accused in Shakir's case were arrested, Shakir's wife Shama told TwoCircles.net that her husband has been mentally disturbed ever since that incident. 
For Haji Aslam Qureshi, Mohammad Ashim, and Mohammad Amir, they did not merely lost their livelihood on that day but it altered the course of their life.
Naila Khan is an independent multimedia journalist pursuing master's in Mass Communication at Jamia Millia Islamia, New Delhi. She tweets at @nailakhan05 
SUPPORT TWOCIRCLES
HELP SUPPORT INDEPENDENT AND NON-PROFIT MEDIA. DONATE HERE