Md Zamir Hasan, Twocircles.net
Bhavani Prasad, 24, enrolled in the Bachelor of Laws (LLB) programme in 2019 at Osmania University, a century-old state-funded university in India's Hyderabad city. Since then, Bhavani has paid an annual fee of 5,460 rupees. However, when one of his cousins attempted to enrol in the same programme this year, he was asked to pay fees of 16,000 rupees by the university.
---
Support TwoCircles
---
Owing to the high fees, Bhavani's cousin has opted to not take admission in the university.
Osmania University, which was once a refuge for aspiring students from marginalised communities, is now at the center of a three-month-long protest over fee hike.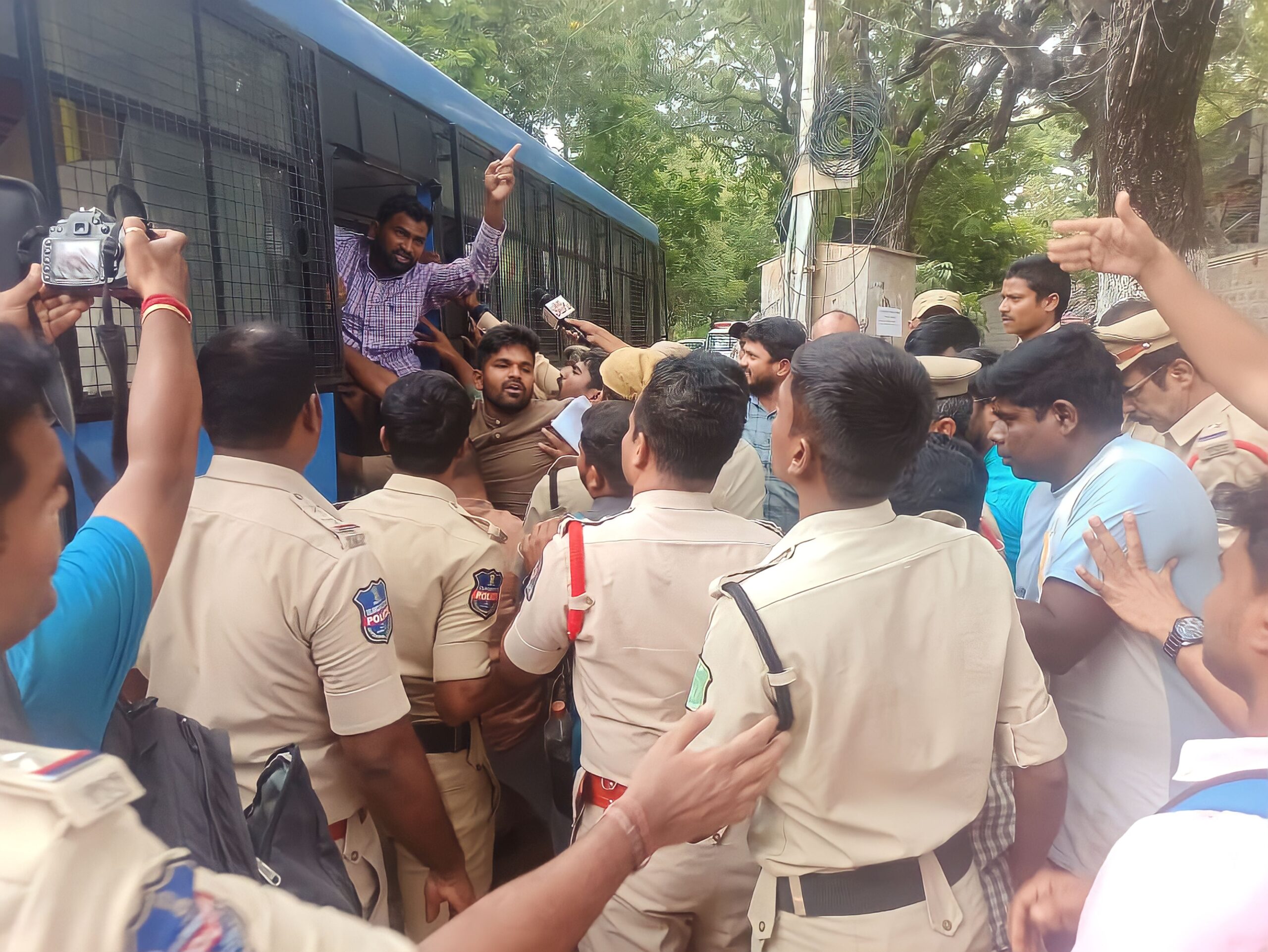 10X Hike in PhD Course Fees
Bhavani chose to attend the institution since it provided a decent education without burning a hole in his pockets. "However, it's now becoming more expensive than some private universities," he explained.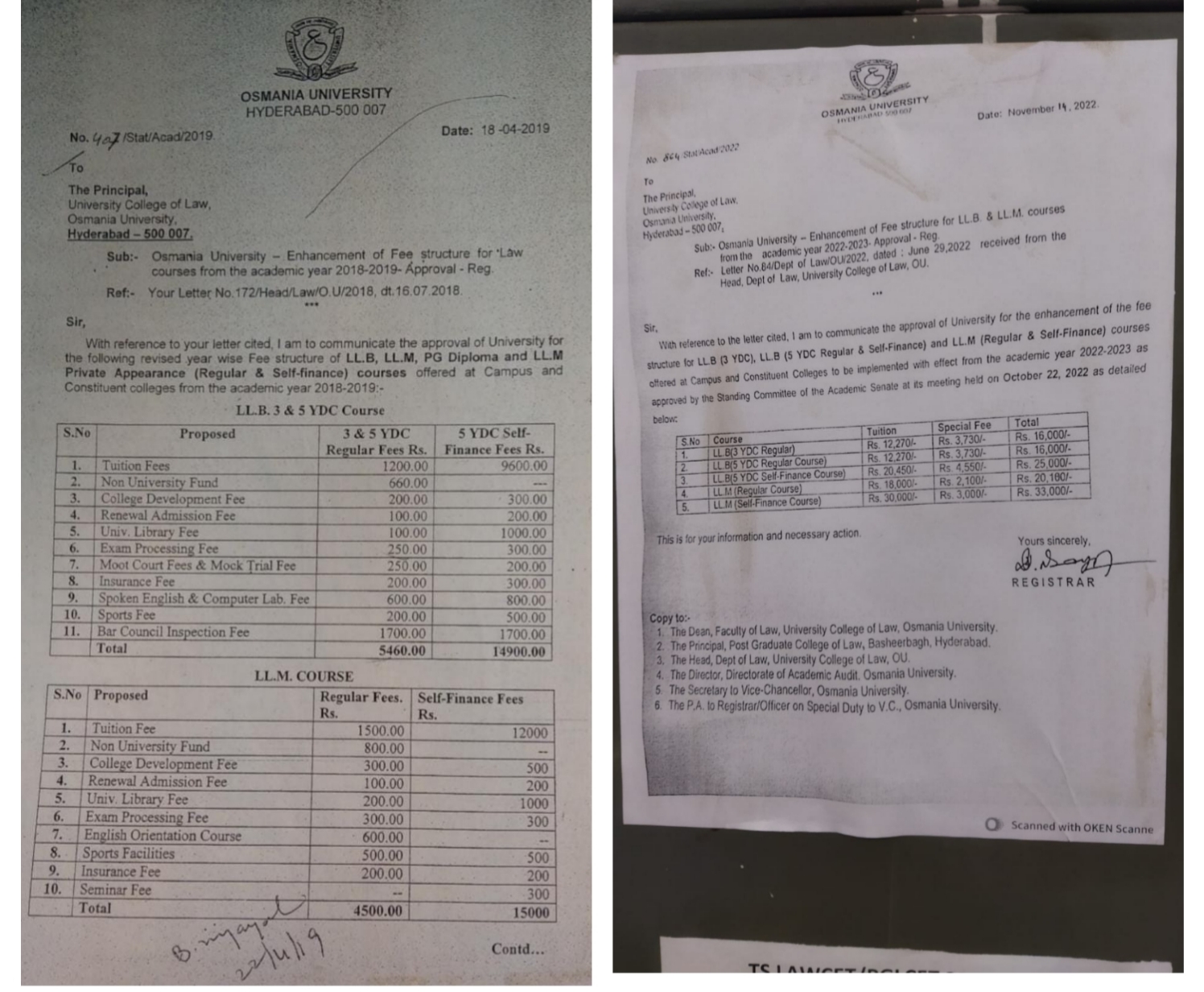 The university administration has hiked the fees several folds.  The once-affordable Ph.D. course has seen a tenfold increase in fees, from 2,000 rupees to a hefty 20,000 rupees. Similarly, the fee for Bachelor of Laws (LLB) courses increased from 5460 rupees to 16,000 rupees, and Master of Laws (LLM) courses went from 16,000 rupees to 4500 rupees. 
Students Protest Fee Hike, Admin Unresponsive
Since the university raised the tuition fees, the student body has been in protest, as their aspirations are hanging by a thread due to the burden of exorbitant fees. Nonetheless, despite repeated protests, the university administration appears to be unresponsive.
Instead of addressing their issues, students said that university security had detained these students on numerous occasions.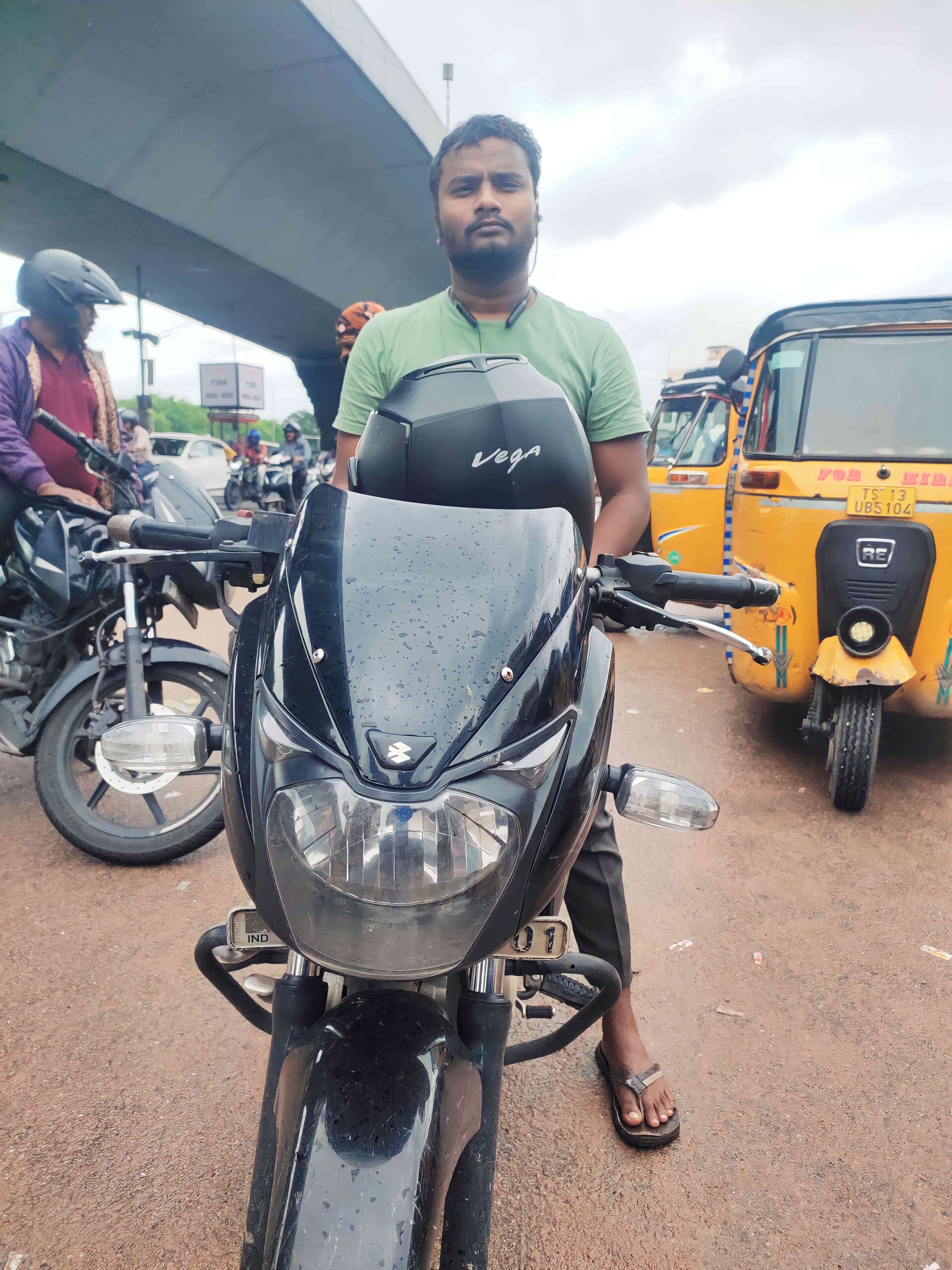 'Working Part-Time as an Ola Bike Rider': Osmania University Students 
The fee hike has compelled many students to take on other jobs, such as driving Ola or Uber bikes, in order to make enough pocket money and cover the mounting educational expenses.
Kiran Kumar, a 25-year-old M.Sc. student in Physics who also works part-time as an Ola bike driver, was present at one such demonstration against fee hike.
Kumar's father is a farmer in his hometown Bhongir, in the Yadadri district, around 50 kilometers from Hyderabad, and they struggle to meet his tuition and living expenses. "The fees have risen since then, causing them considerable concern. That's why I've started working part-time as an Ola bike rider," Kumar said.
He expressed his desire to pursue a Ph.D. at Osmania University, but a tenfold increase in fees for the Ph.D. program appears to be a roadblock in his path.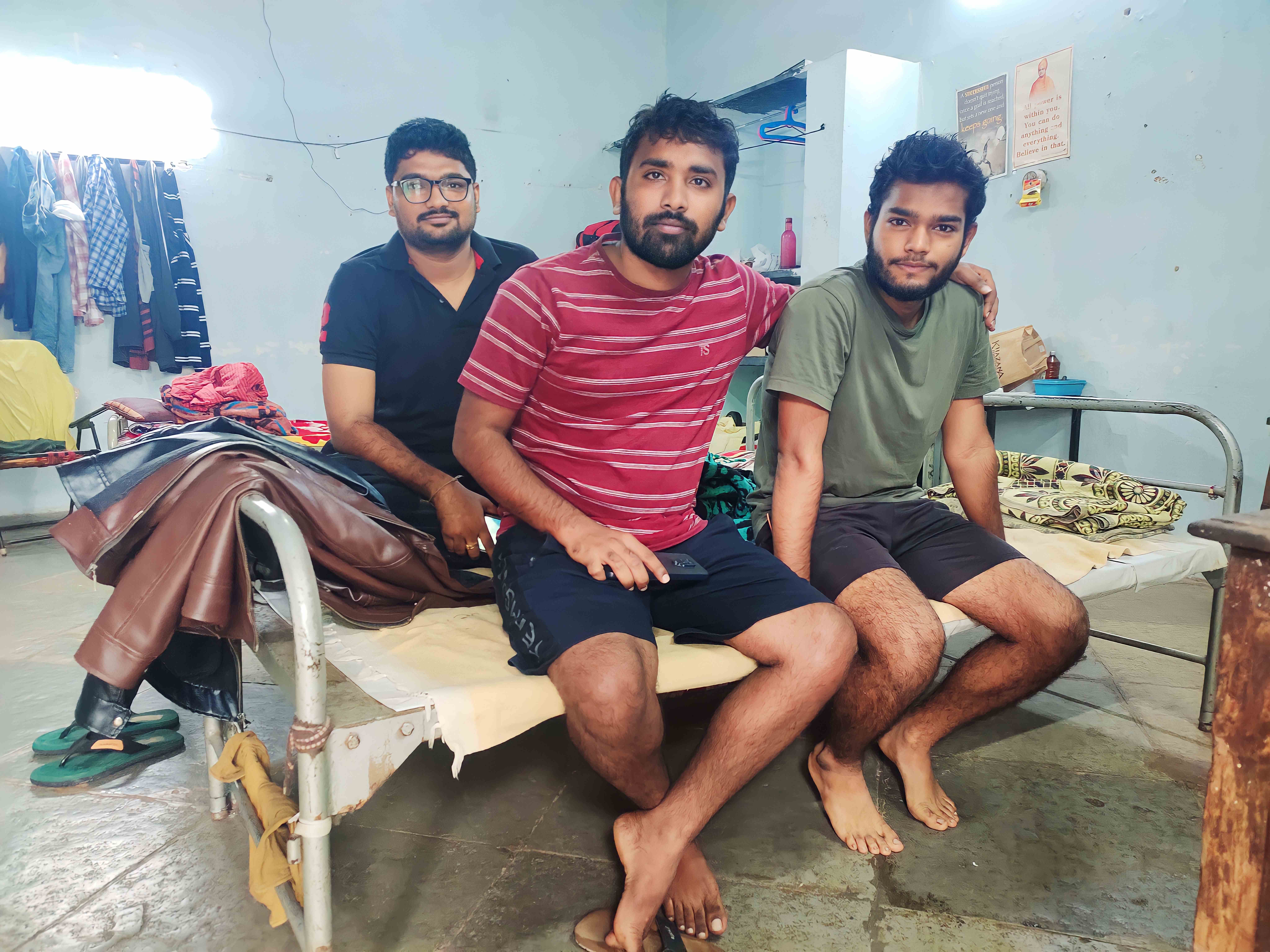 'Had To Borrow Money From Friends Just To Secure Our Admissions': Students
Satya Nelli, a Ph.D. student in Political Science at the institution said that they were only given five days to pay the exorbitant fee of 20,000 rupees for the Ph.D. courses. "We had to borrow money from friends just to secure our admissions because the university had warned that failure to meet the deadline would result in cancellation without further notice," said Nelli, who enrolled this year.
Nelli expressed disappointment that, despite their financial difficulties, they had not received a fellowship from Osmania University. "Unlike students at other Central Universities who receive Ph.D. fellowships, with the exception of the Junior Research Fellowship (JRF), we are left without any financial support," Nelli explained.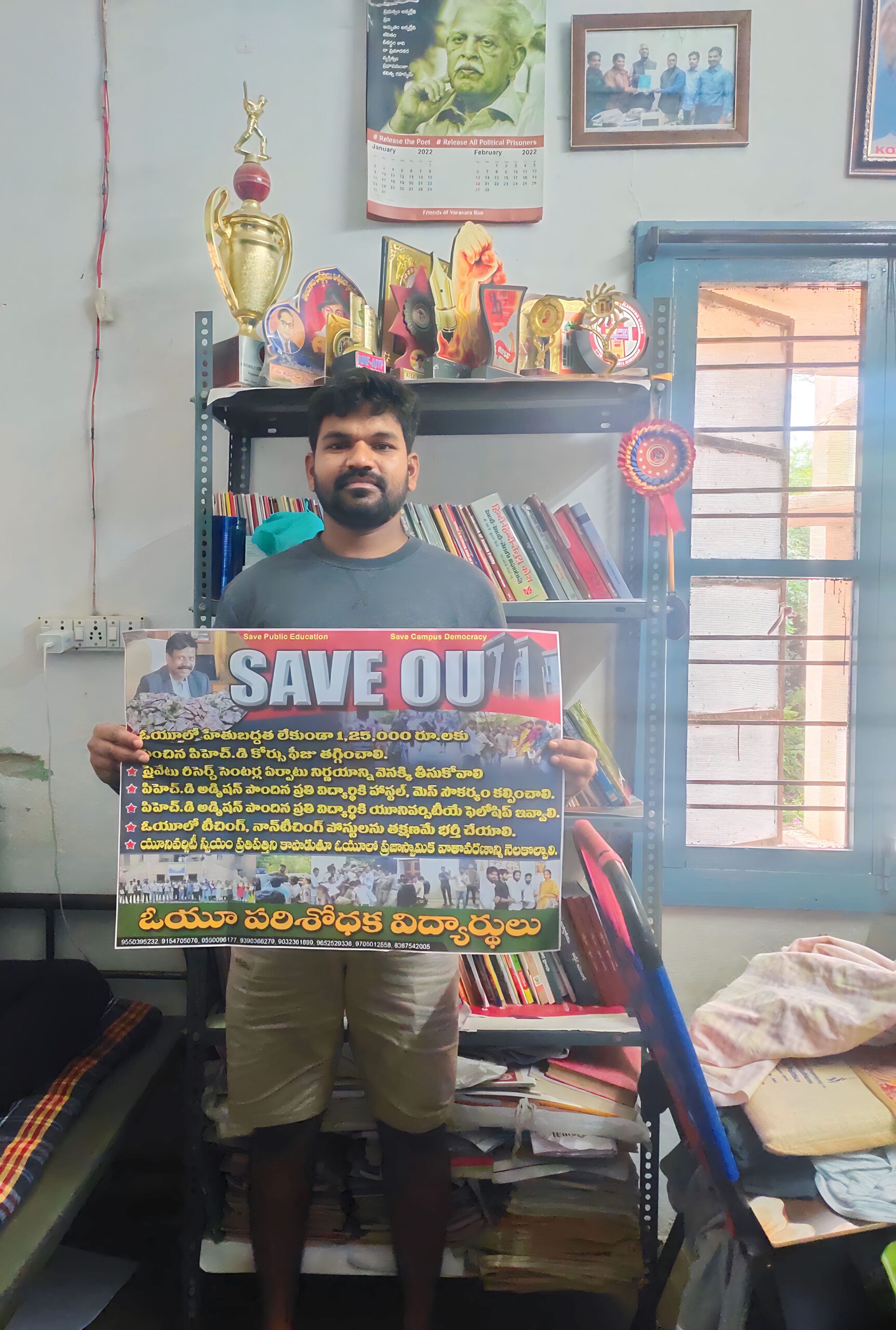 Muslim Students Affected by Fee Hike at Osmania University
The recent increase in fees has impacted Muslim students, who are marginalised in the education sphere.
"Students from the Muslim community already face obstacles in accessing higher education. Despite the university administration's promises of scholarships, the amount for scholarships available falls short. To make matters worse, the Telangana Minorities Welfare Ministry frequently delays scholarship fund disbursement, adding to the financial hardship on students like me," said 26-year-old Mohammed Rafi, a fourth-year BA LLB student at the university.
What the University Admin Say
Two Circles reached out to the university's registrar, Prof. Pappula Laxminarayan, who stated that the decision to increase course fees was made in response to the current high inflation rates. "As an educational institution, we strive to provide our students with top-notch research facilities, mess, and hostel amenities. However, the government of Telangana has not allocated additional funds to meet the rising costs," Laxminarayan told Two Circles. 
Further elaborating, the registrar stated that while the Telangana government does grant scholarships to some students, this has resulted in a trade-off, resulting in an increase in fees. "If the government is providing financial aid to these students, then why not contribute a portion of that assistance towards the university? This way, we could enhance the overall facilities and services for our students," he explained.
"It's disheartening to see the cost of education going up like this," said Bhavani, who vows to continue protesting the tuition increase until a satisfactory solution is found. 
Md Zamir Hasan is an independent reporter based in India.
SUPPORT TWOCIRCLES
HELP SUPPORT INDEPENDENT AND NON-PROFIT MEDIA. DONATE HERE