Advocate Ehtesham Hashmi, who died today aged 37, was well-known for fighting cases of victims of communal violence and often without fees. 
---
Support TwoCircles
---
Huneza Khan | TwoCircles.net 
BHOPAL (MADHYA PRADESH) — Noted Supreme Court lawyer and human rights activist Ehtesham Hashmi died today morning due to a heart attack in New Delhi. He was 37.
He suffered a heart attack in the wee hours and was taken to a hospital where he was declared dead, his acquaintance told TwoCircles.net.
Hailing from the Sagar district of Madhya Pradesh, Hashmi was in New Delhi for a case. He shuttled between Delhi and his home state to fight cases.
Known for fighting human rights cases, the news of Hashmi's sudden demise has come as a shock to his friends and acquaintances.
Hashmi was one of the few young lawyers who always stood for justice, his colleague Ali Zaidi, who practices at the Supreme Court, told TwoCircles.net.
"He would give free legal aid to the needy. He has done well for the Muslim community by fighting pro-bono cases in the apex court and High Courts. We have lost the backbone of our lawyer community, and people have lost their hope," Advocate Zaidi said.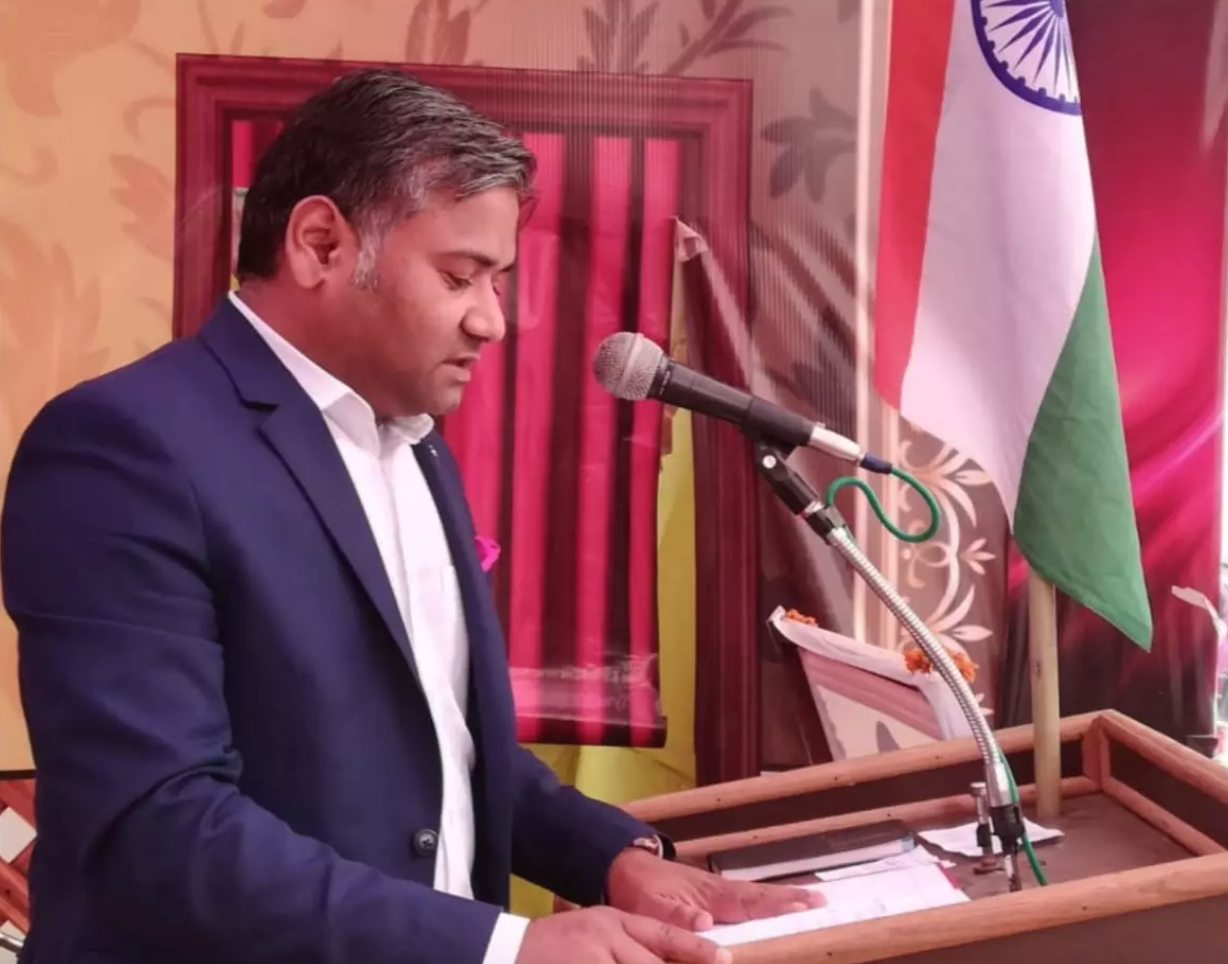 Hashmi fought for Muslim victims from Uttar Pradesh during anti-CAA protests and also represented victims of the 2020 Delhi riots. He participated in fact-finding missions, most recently in Khargone and Karauli to document religious violence and offer legal support to victims.
In January 2020, he filed a Public Interest Litigation (PIL) petition in the Supreme Court seeking to declare internet shutdowns as "unconstitutional, illegal and unenforceable". The petition sought to put a stop to arbitrary internet shutdowns in India, particularly in the backdrop of anti-CAA protests.
Hashmi also succeeded in securing bail for a Muslim bangle seller Taslim Ali who was beaten and jailed on accusations of molestation, forgery, and cheating in Indore, Madhya Pradesh in August 2021. Interestingly, all witnesses in the police chargesheet were Ali's attackers and the court in its bail order said that Ali had no 'criminal antecedents.'
In November 2021, Hashmi was part of the fact-finding team in Tripura which highlighted anti-Muslim violence in the state. Two of the lawyers who were part of the fact-finding team were later booked under the stringent Unlawful Activities Prevention Act (UAPA) by Tripura police.
Hashmi had a team of lawyers in every district of Madhya Pradesh. He had formed a group to look into cases of hate speech in the country. Hashmi had a weekly legal bench in Indore to assist the needy.
Rehan, who worked with Advocate Hashmi, was left speechless when he heard the news of his passing away. "Nobody wants to believe this dreadful news," he said.
Rehan said Advocate Hashmi was unique as no one stood with the community as he did. "He fought for the poor and consoled them as well. His passing away is a big loss to the Muslim community," Rehan added.
Hashmi was an advocate of humanity who served people everywhere whether it was for anti-CAA protestors, people of Haldwani, Khargone, a bangle seller in Indore or anywhere else, one of Hashmi's friends from Madhya Pradesh said.
'Voice of the oppressed'
For many in the Muslim community, Advocate Hashmi was the voice of the oppressed.
Association for Protection Civil Rights (APCR) activist Zaid Pathan said that Hashmi was a kind person who dealt with cases of [anti-Muslim] violence on his own. "He would not wait for a phone call or invitation to get involved. He fought cases in Tripura, Assam, and Delhi among others," Pathan said.
Bhopal MLA Arif Masood said he is saddened by the news of Hashmi's death. "He was the voice of the oppressed," said the MLA.
"I last spoke with him yesterday. He had left me a message "Allah Hafiz. Take care." How tragic that it was our last conversation," he said.
Senior journalist Shams Ur Rehman Alavi said that Hashmi was a lawyer who raised the voice of the oppressed and "those who suffered injustice but lacked the money and resources to fight."
"His demise is a loss for citizens as he often went out of the way to help people and often spent his own money too," Alavi said.
Hashmi would be laid to rest on Friday morning (February 10) in his hometown Gopalgang of Madhya Pradesh's Sagar district.
Huneza Khan is a journalist from Bhopal, Madhya Pradesh. She tweets @KhanHuneza
SUPPORT TWOCIRCLES
HELP SUPPORT INDEPENDENT AND NON-PROFIT MEDIA. DONATE HERE