Nikhat Fatima, TwoCircles.net
Syed Akthar Ahmad, also known as Akthar Orenvi, was a Bihar-born Urdu writer who produced exceptional literary works, devoted his life to Urdu, and died in 1977 after suffering from a severe illness.
---
Support TwoCircles
---
Now, almost 35 years after Orenvi's death, Syed Amjad Hussain, an 18-year-old aspiring writer, is writing a book about him in Hindi, an extraordinary task for a student in his first year of college.
"Bihar has been home to many Urdu writers and poets, some of whom are still remembered, while others have been relegated to obscurity in an era when the language itself is on the verge of extinction," said Hussain, who is currently pursuing BBA at the Maulana Abul Kalam Azad University of Technology in West Bengal, adding that he has chosen to write a book about Orenvi and "re-introduce him to the youth of today." 
Why Akthar Orenvi?
Hussain was introduced to Urdu writers in his house, where education has always been a priority, through the elders who spoke about prominent Urdu writers of Bihar and also narrated the stories written by them. 
" My great grandfather had married a girl from Oren. She was the daughter of Magistrate Syed Irshad Hussain.  And my father, his cousins all spent their childhood in Oren. And whenever they visited our house there used to be a lot of discussions about the village and the prominent people of the village, one of whom was the poet Akthar Orenvi" said Hussain to Two circles.  
This connection with the Oren village and all that he heard about Akthar sahab gave young Amjad Hussain the idea to write about him.
Hussain was also moved by the fact that Orenvi suffered from severe illnesses but kept on writing till his last breath. 
"In the current era of reel, people have been cut off from real life. And in the process, they have forgotten the rich Indian culture of reading. Earlier there were book clubs despite the fact that not all people had access to them. Today when people have such easy access to books, they are no longer interested in reading," Amjad said. 
"Akthar Sahab suffered from typhoid thrice. And in those days medical treatment was not advanced, and we can imagine how much he suffered then. Even while sick he never stopped writing; such was his devotion to writing. And I felt such commitment and dedication needs recognition. But sadly, non-Urdu readers don't know much about him. So, I decided to write his biography."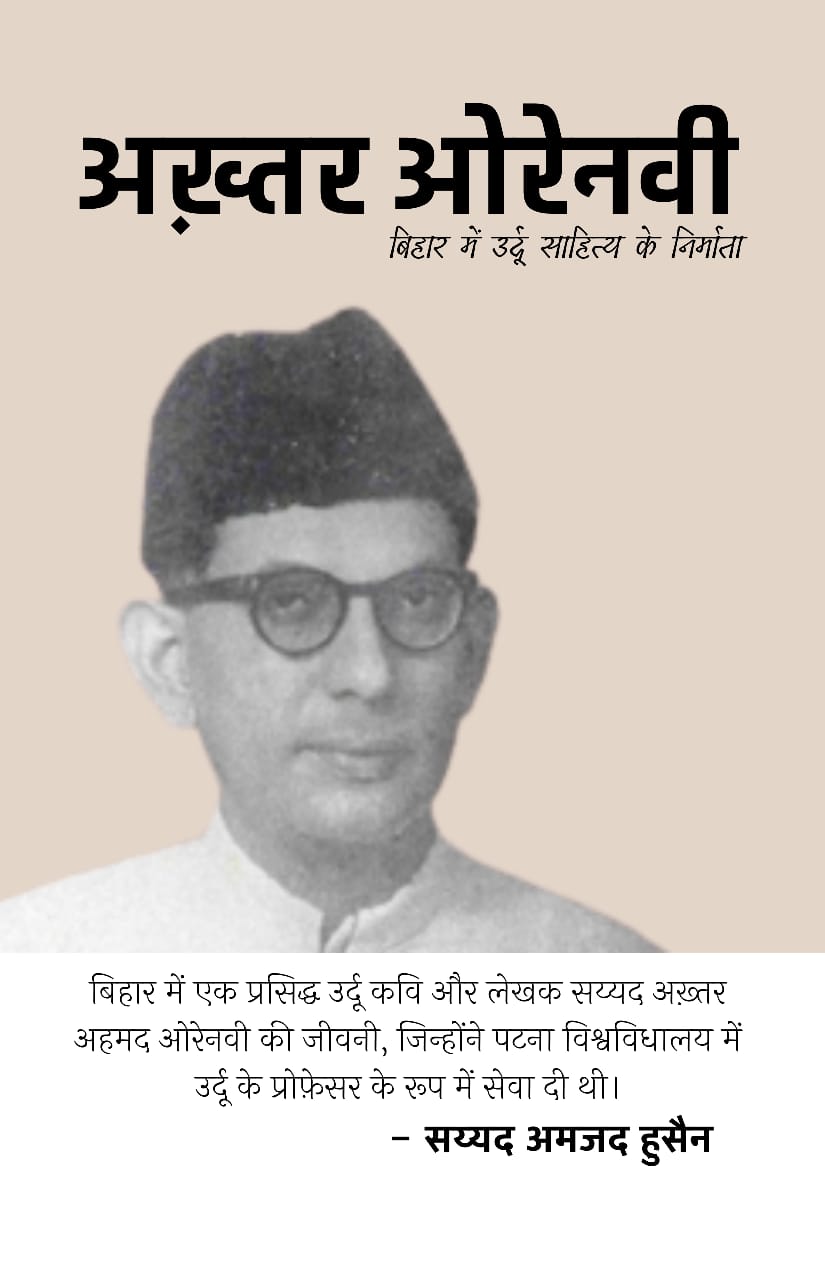 Amjad said his fascination about History and his own love for the Urdu language were also reasons why he chose to write the biography of Orenvi. 
Amjad shared that there is one very popular book by Orenvi titled 'Bihar mein Urdu Zaban -O-Adab ka Irtaqa' which also played a role in prompting him to write about him. 
And surprisingly his parents agreed to his project with no questions asked!
What the book contains
Syed Akthar Ahmed hailed from Urain or Oren, a village in Munger division of Bihar State. The book Amjad is writing is titled ' Akthar Orenvi: Bihar mein Urdu Sahitya ke Nirmata' and has roughly around 70-80 pages containing a brief history about Orenvi – birth, education, marriage, achievements, his meeting with Pandit Jawaharlal Nehru, his sickness, his works and his death. 
"Unfortunately, not much material is available about Akthar Orenvi", said Amjad to Two circles, "I did extensive research, even visited Oren the place where Akthar sahab belonged to. His house in the village is intact. And I found some pictures which I shall include in my book," he added. 
Amjad spoke to the people of the village, especially the elders who had more to tell. He started his research in October 2022 and began writing the book in January 2023. 
The people in the village told him that Akthar sahab shifted to Patna after his marriage so they did not hear much about him later. "His house in the village is intact and so are his memories in our hearts", said one of them. 
Akthar Orenvi's brother Syed Fazal Ahmed retired as Inspector General.  Akthar Orenvi did not have any children but has some popular descendants (nephews) who are well known TV and theatre personalities like Roshan Seth who played the role of Pandit Jawaharlal Nehru in the epic movie 'Gandhi' and Aftab Seth, retired Indian diplomat.
Akthar Orenvi's works are included in the syllabus of many a Urdu University all across India. And his short stories are included in SSC Board exams. And Amjad's favourite story by Orenvi is 'Ek Darakht ka Qatal'.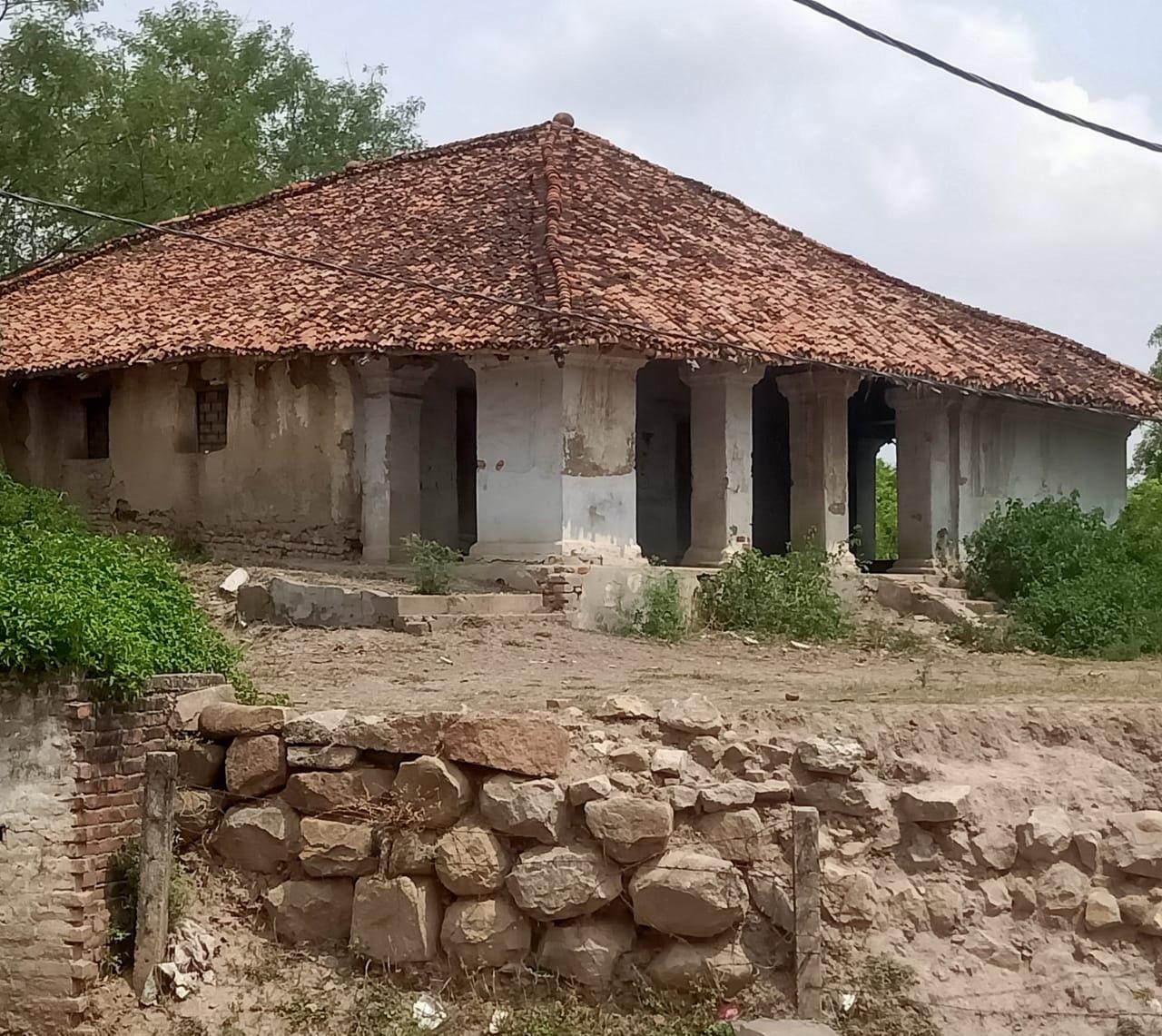 Future plans 
Amjad feels this book, slated to release on the 14th of July will not only introduce the poet, writer AKthar Orenvi to the youth but also make them want to learn Urdu so they can read the original works of the author. 
The first edition will have 300 copies only which will be sold online through Notion Press, Chennai.
Interestingly Amjad has worked on the book alone, reading, re-reading, spell check, proofreading etc. 
Amjad, originally from Shaikhpura, Bihar now lives in Kolkata pursuing his studies while his parents and siblings continue to live in Bihar. 
His father, Syed Ahmad Hussain founded 'Madrasatul Banat Azizul Uloom' in the 90s which is exclusively for girls.  Syed also looks after their business along with his eldest son while his younger siblings are studying. 
Amjad plans to write another book about Sufism in Bihar. He likes reading Urdu Shayari, especially the works of Juan Elia Sahab and Imam Ahmed Raza Khan. 
He wants to work towards preserving the Urdu language because he feels that it is foolish to associate any language with one particular community and discriminate against it. 
But overall, he is just like any other teenager, fun loving and hangs out with his friends. 
SUPPORT TWOCIRCLES
HELP SUPPORT INDEPENDENT AND NON-PROFIT MEDIA. DONATE HERE