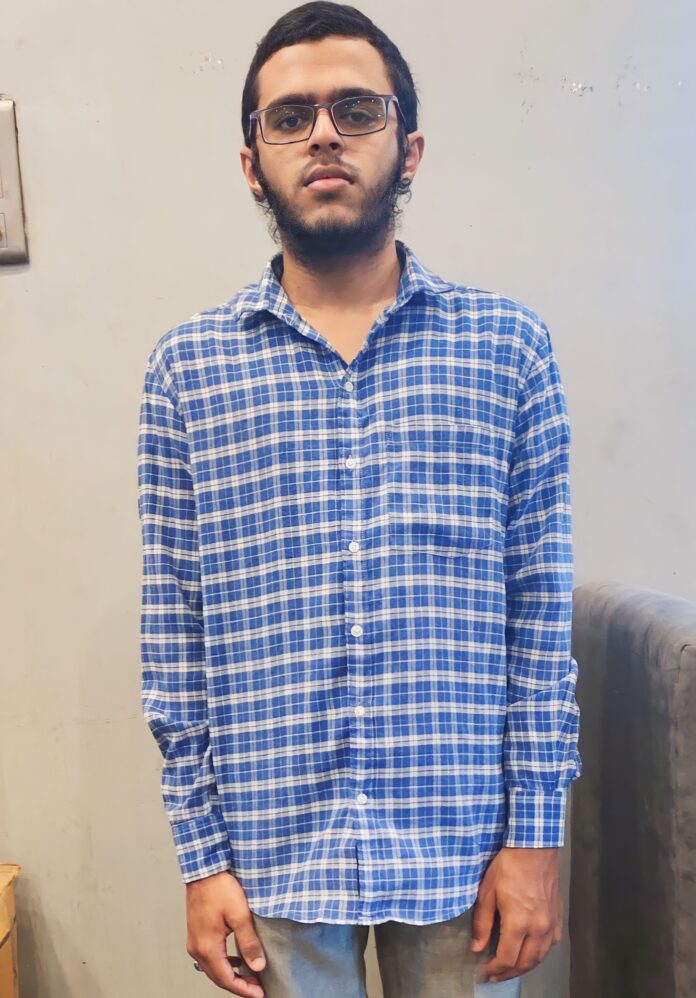 Hafiz e Quran Abdul Rahim has scored 670 out of 700 marks in the NEET exam, securing an All India Rank of 2,702. Hafiz Abdul Rahim is a resident of Talab Katta, Bhavani Nagar Police Station, Hyderabad. He did his early studies in Urdu medium.
The story of Hafiz Abdul Rahim, who ignited the flame of hope in the family by becoming a Hafiz at the age of just 12, is very inspiring.
---
Support TwoCircles
---
Md Zamir Hasan| twocircles.net
At the age of 12 Abdul Rahim, who has been blessed with a sharp mind, memorized the Holy Quran (called as Hafiz)from MS Education Center for Urdu and Arabic Education. It took him two years to memorise the entire Quran. His parents were convinced that the boy can do better in medical sciences. So they enrolled Hafiz Abdul Rahim in an English medium school.
Hafiz Abdul Rahim says that students from madrasa backgrounds should get an English education. "It need not always be MBBS or BE, the students of madrassa can excel in any course as their memory becomes sharp after memorising the Holy Quran", he told TwoCircles.net. "It is equally beneficial for them to get English education" he added.
"There is a doubt in the minds of people that children coming from madrasa cannot do well in English or science. It is not like that at all. Having a Hafiz Quran degree helped me a lot in preparing for NEET. I used to memorise things very quickly. Then I tried to keep the concept clear. So that I don't feel much pressure. But it became easy to achieve the goal with the help of coaching classes. We used to compete with other students of the batch in the coaching center. And then I worked on my weak subjects with the help of my teachers." Hafiz Abdul Rahim Said.
"Abdul Rahim is a role model for other children. He has made it clear that Urdu medium children can perform very well in English and Medical education. In the beginning, students of Urdu medium faced difficulties in medical studies but only for two to three months. After that it becomes easy for them in the future, especially in the NEET exam. A good memory and good grasping power plays an important role in medical studies. And children who are Haifz have better memory than other children," Dr. Ghouse (Director of MS Education) Said.
"Hafiz Abdul Rahim was a brilliant student. He was very punctual. He had 100% attendance in every class. Apart from this, he did not miss a single weekly exam. This helped him in the preparation for NEET. His parents have also played a very important role in his success. I congratulate them as well." Dr. Ghouse added.
"Support from family members is very important to succeed in an exam like NEET. My share of the house hold work was often done by my siblings so I could concentrate on my studies. However, there was no fixed time for my studies. I used to solve one test in a week and one model test paper every day. This gave me an idea of my level of preparation. For entertainment I used to watch TV and sometimes also played the video game PUBG. My parents have been very supportive," Hafiz Abdul Rahim said.
"Hafiz Abdul Rahim was good in studies since childhood. That's why we thought that first, we will give him Urdu-Arabic medium education and then prepare him for doctor's studies. Thanks to Allah, the child's hard work has resulted in success.", Hafiz Abdul Rahim's Father Said.
"Our aim is that our children should become doctors and help the poor. We often see that many people are unable to get treatment due to a lack of money. If Hafiz Abdul Rahim becomes a doctor, I would advise him to start facilities like free treatment." Abdul Rahim's Father Added.
Will treat the poor free of cost after specializing in neurology
 Rahim wishes to specialize in neurology. Neurons are the most complex part of the human body. Its study is a bit difficult compared to other medical studies. That's why Abdul Rahim wants to study it. According to Abdul Rahim, his mind is not satisfied with easy things which is why he craves more challenging and tough subjects. Abdul Rahim wants to study in the Gandhi Medical College, Hyderabad. His wish is to stay in the state and study. So that he will be aware of the problems of the people in his State.
"There is a dearth of specialists (doctors) in the old city of Hyderabad due to which poor people face a lot of problems. I will work hard and complete my specialization after my MBBS and then I will In sha Allah start free treatment for the needy, underprivileged people." Abdul Rahim shared in conclusion.
SUPPORT TWOCIRCLES
HELP SUPPORT INDEPENDENT AND NON-PROFIT MEDIA. DONATE HERE