Khan Kafeel Ahmed and Nikhat Fatima | TwoCircles.net
Zeeshan Shaikh, 28, recalls searching for a coaching center that would coach him for a lower fee when he was in eighth grade in 2008 and his parents' financial situation was not good. Shaikh heard about the Ideal Educational Movement, a charitable organization, which was offering tutoring for free in Govandi, Mumbai. He enrolled there and finished his education in the next few years.
---
Support TwoCircles
---
"I will be forever grateful to them. Whatever I am today is because of their timely help," Shaikh remarked, who is now employed in a multinational pharmaceutical company. He also volunteers at the Govandi Centre.
Zeeshan's story is not an exceptional instance in which Muslim students from low-income families enrolled in the organisation's free coaching and are now working at some of the world's largest corporations.
Origin of the Idea
In the aftermath of the Babri Masjid demolition, Nasim Khan, a businessman and one of the organisation's founders, and some of his friends began discussing ways to uplift the Muslim community.
Nasim and his friends found that Muslims were falling behind in many areas. "Poverty, illiteracy… our youth getting into fights with the law was a common scene in Mumbai," he explained to TwoCircles.net.
After much thought, they decided to work on education to help the Muslim youth. "Education was never a priority for the youth, especially boys. That was something we wanted to change," Nasim explained.
They opened their first coaching center in Kurla, a Muslim-dominated area of Mumbai, in 1993. Over time, they established coaching centers in other slums. Now, as they celebrate their 30th anniversary in 2023, the organisation has 15 centers in Mumbai and provides coaching for various Maharasthra state board exams and the National Eligibility cum Entrance Test (NEET) for students who wish to pursue undergraduate medical courses.
Apart from the regular coaching, English and Marathi speaking classes are also conducted. Islamic values and moral classes are also taught.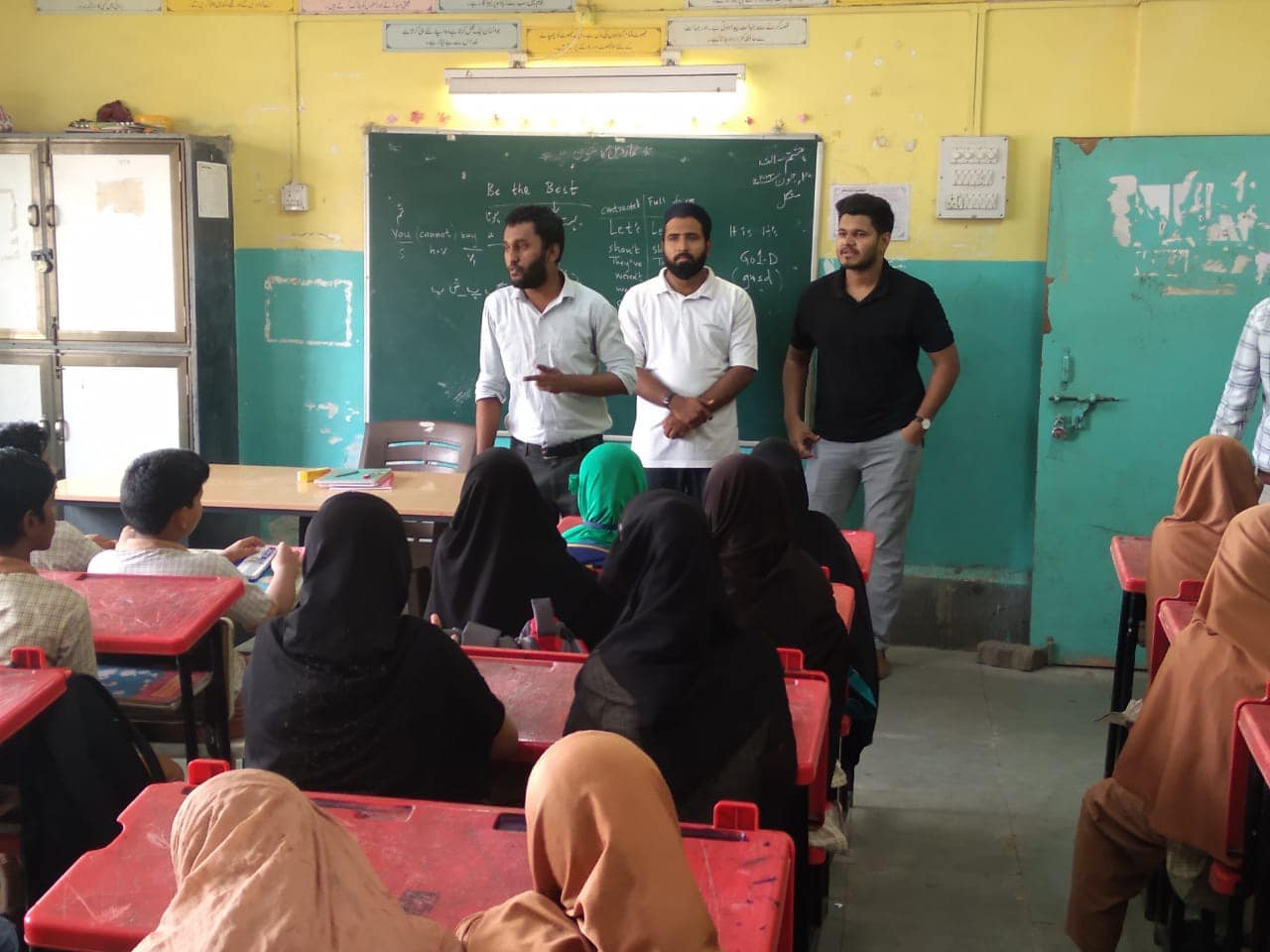 Coached 60,000 Students in 30 Years
Over the last three decades, the organisation has provided employment to more than 50 teachers. 
"I am happy to be associated with this movement and to be of help to the children of our community," said Iqbal Shaikh, 60, the project coordinator at the organisation.
Over the course of three decades, the organisation has coached over 60,000 students from the Muslim community, many of whom have gone on to have lucrative careers as teachers, professors, accountants, doctors, and engineers, among other things. 
Around 1500-2000 students enrol every year in various institutes of the organisation.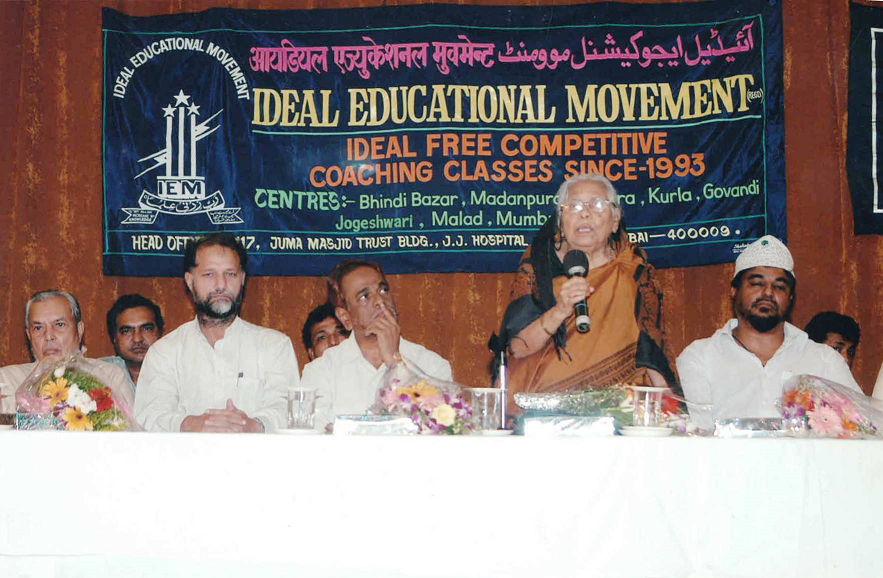 A Rough Beginning for the Organisation
When the Ideal Educational Movement's first center opened, the main goal was to enrol children from slums, and they asked parents to send their children aged 12-16 years to the center on Sundays to be groomed for school entrance exams, but very few children showed up. 
Volunteers would come once a week to teach them. However, neither the parents nor the children were serious, according to Nasim. 
"We realised that good things have no value when they are given away for free," Nasim explained, adding that they began collecting 200 rupees from each student as a security deposit. 
For the first 2-3 years, the results were unsatisfactory, but they steadily improved as enrolments increased. "We had volunteers who used their creativity in teaching because these tests were not from the school curriculum but rather focused on general knowledge and analytical thinking," he said.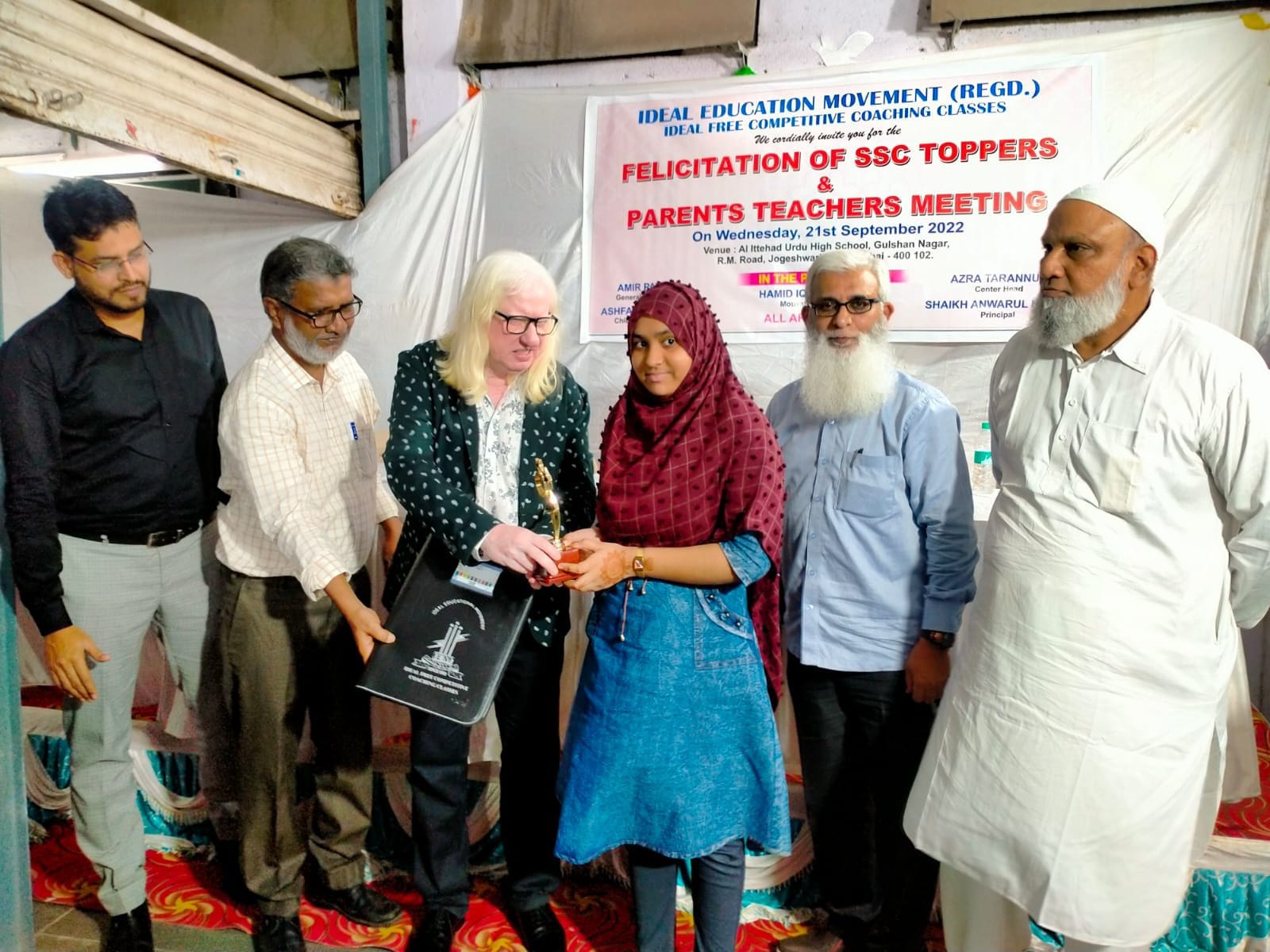 Scholarships for Economically Weaker Students
Many youngsters with single parents who were unable to pay their school fees were helped and received scholarships from the organisation. 
Shazebuddin (who goes by his first name), a student at Nurul Islam Urdu Medium School, found it difficult to study when his father died 5 years ago. "It became difficult for my mother, who works as a domestic helper, to send me to college. So, I enrolled in their coaching and took the scholarship exam. I've been awarded a college scholarship now," he said.
Umme Hani's father is paralysed, and her mother runs the house by sewing clothes. She also enrolled in coaching classes, received a scholarship, and scored 89 percent marks in her 12th board exams.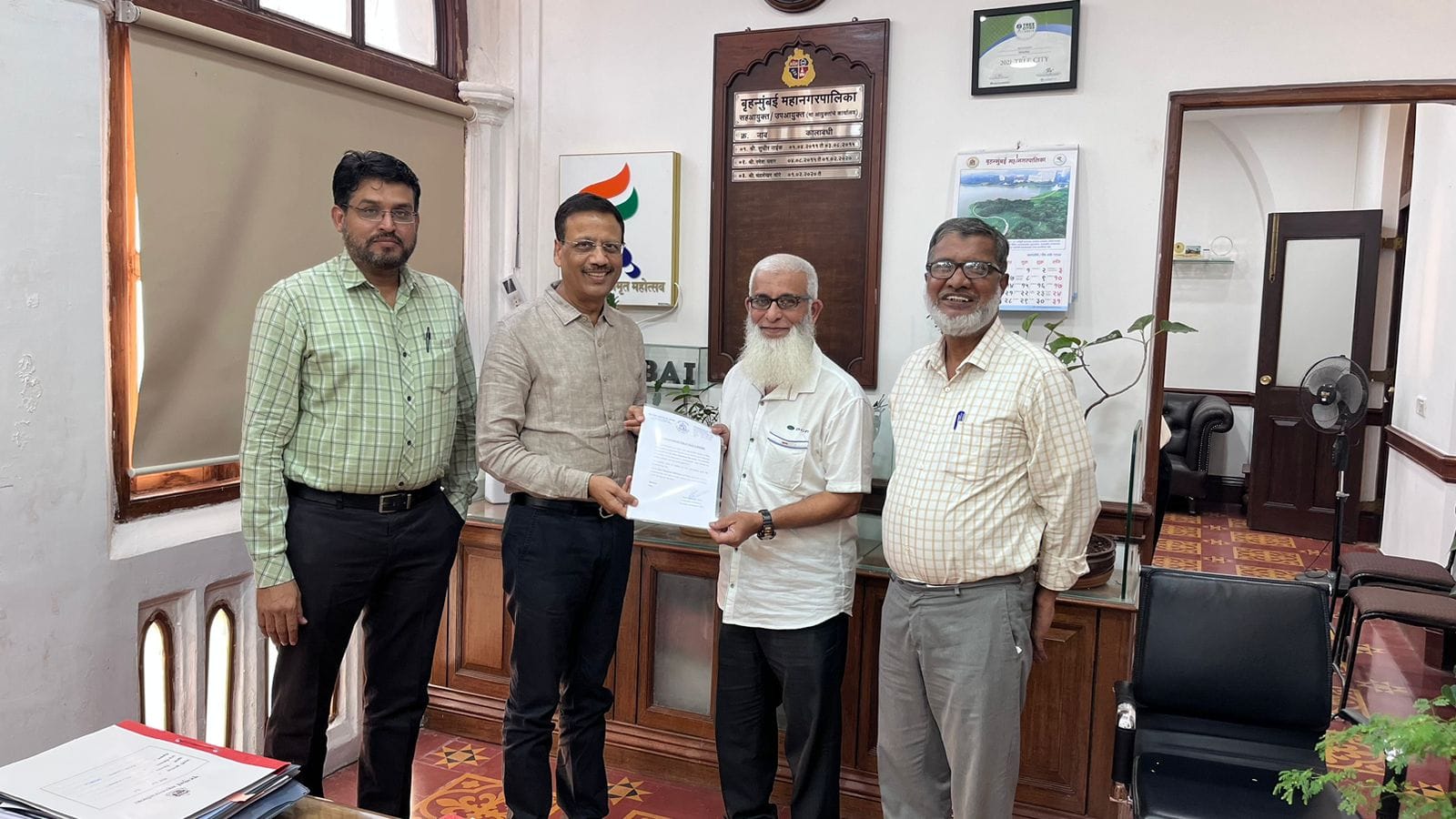 'Generosity of Individuals' Keeping the Organisation Going: President
The organisation is supported by generous contributors and well-wishers, including Anjuman-i-Islam, an educational conglomerate and social organisation. 
"We would not have been able to serve the community for three decades and reach out to so many promising students without their help," said Dr. Mohammed Ali Patankar, President of Ideal Educational Movement.
The foundation hopes to open more coaching centers in order to reach out to more students and assist them in pursuing their goals. 
To support Ideal Educational Movement in their endeavour, contact: 9594881230 / 9869310460 / 9967439404 / 9892899629 on WhatsApp. All donations are exempted under the IT Act under 80G.
SUPPORT TWOCIRCLES
HELP SUPPORT INDEPENDENT AND NON-PROFIT MEDIA. DONATE HERE