– Arshad Ahmed | Twocircles.net
The approach to 12-year-old Jamal Islam's make-shift home in Changmajhi, a revenue village in central Assam's Nagaon district, becomes impassable when it rains.
---
Support TwoCircles
---
Jamal's family—which includes his elder brother Rafikul Islam, 24, Rafikul's wife Jahanra Begum, 19, and both his parents— reside in a shanty measuring 20 by 20 feet in Changmajhi Village Grazing Reserve. 
"We lived in the reserve forest for more than 3 decades," Deen Islam told TwoCircles.net, before being evicted from Lumding Reserve Forest in November 2021. 
Background of Eviction
Their eviction came following a Gauhati High Court order after a former BJP legislator Shiladitya Dev, filed a PIL against alleged illegal encroachment in the reserve forest by people. According to the state's chief minister, Himanta Biswa Sarma, nearly 1500 families from three different communities—Bengali Muslims, Garo, and Chakma—were evicted from a 1410-hectares of forest land.  However, most of those evicted are Muslims with Bengali ancestry who have been forced to live in deplorable conditions. 
This relief camp houses 350 families — all Bengali-speaking Muslims — who were evicted from different areas in the reserve forest. Meanwhile, a sizable number of other families, including Bengali Muslims as well as members of the Garo and Chakma communities, have been living in two other settlement camps in Assam's Janju Bazar and Deka Basti.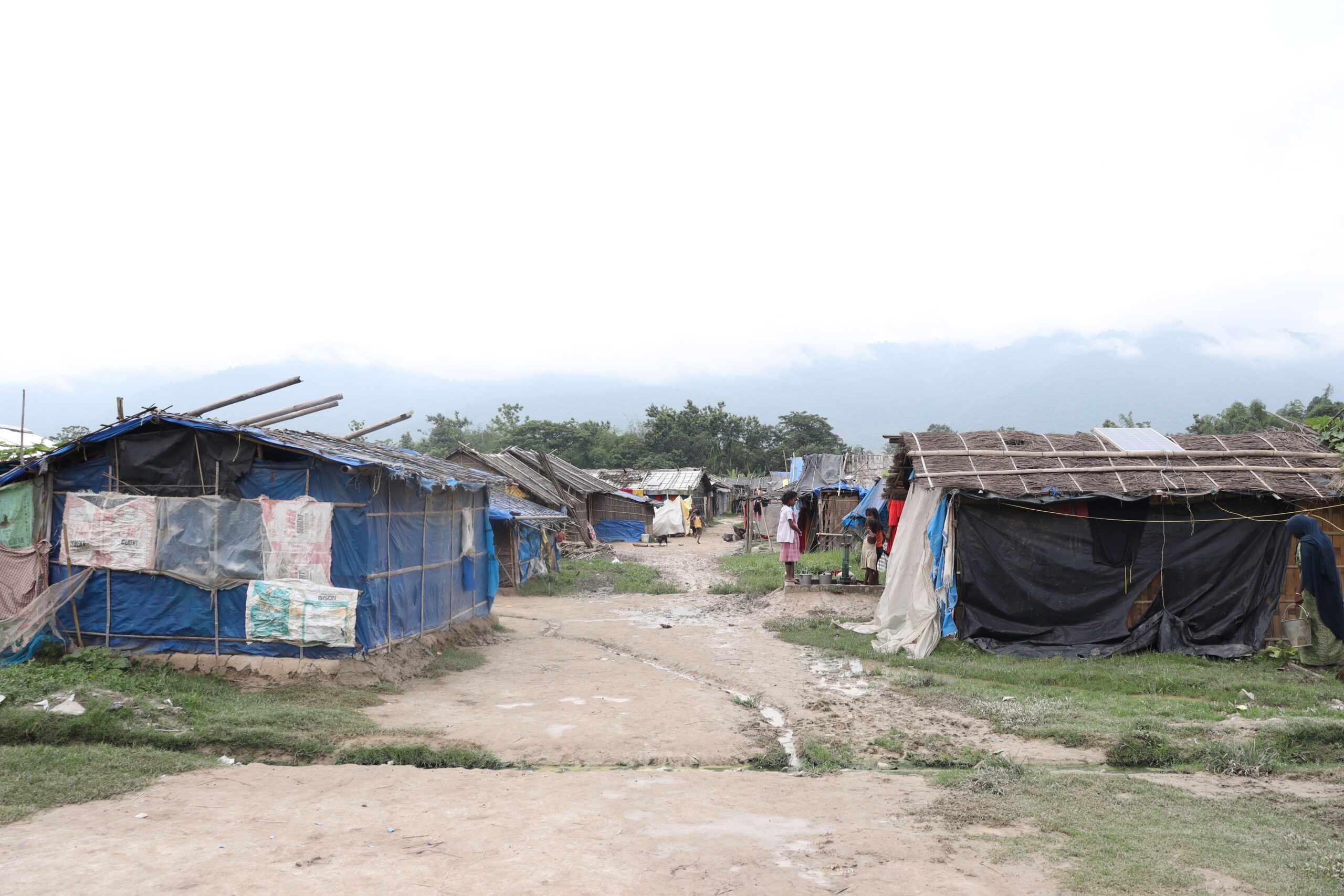 Muslim Residents Feel Abandoned by State Government
The Changmajhi settlers feel that the state administration has abandoned them since their eviction from the reserve. "The government is doing nothing for us. We drink poison (referring to high arsenic in water) and look at where we sleep crammed up in a shanty," Alchuma Begum, Jamal's mother, who is in her early 30s, said with tears in her eyes. "We spend days and nights in hunger."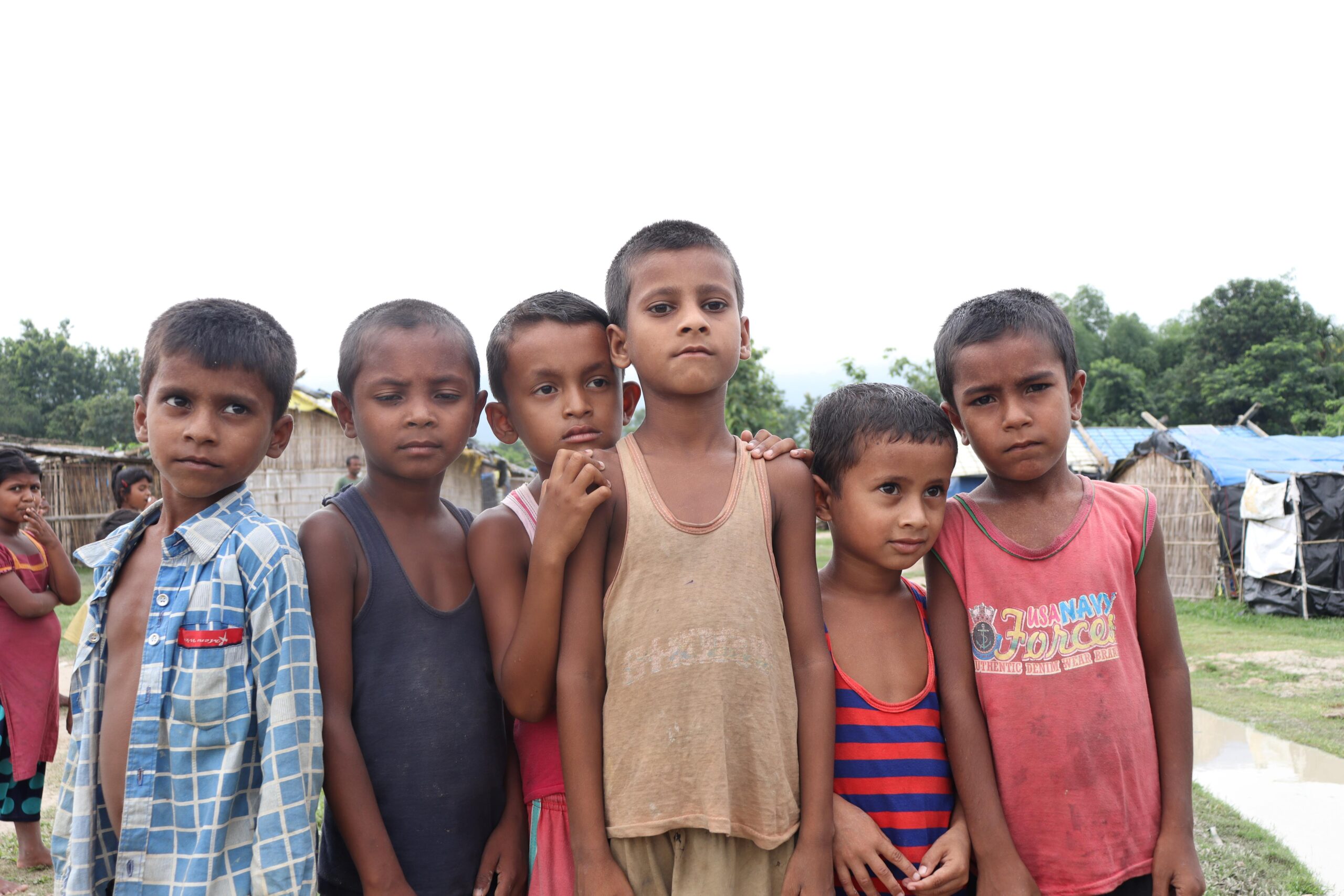 'People Do Not Like To Hire Him': Muslim Residents Allege Economic Discrimination
When this reporter visited the camp, Alchuma looked weak and rashes covered. Deen Islam, 48, is bedridden. He coughs a lot and has other illnesses, but because of his extreme poverty, he cannot afford to be diagnosed. For Alchuma's family and others in the settlement camp, food has now become a luxury. Alchuma claims that they only fill their bellies when her son Rafikul, who is the sole breadwinner, finds employment and returns with groceries. However, an unskilled Rafikul, who left school at a young age like many adults in the camp, does not always get lucky finding employment. 
"People do not like to hire him, and even if they do, they do not give him fair wages because we are from the camp," Alchuma explained. "They exploit us for cheap labour because of our helplessness."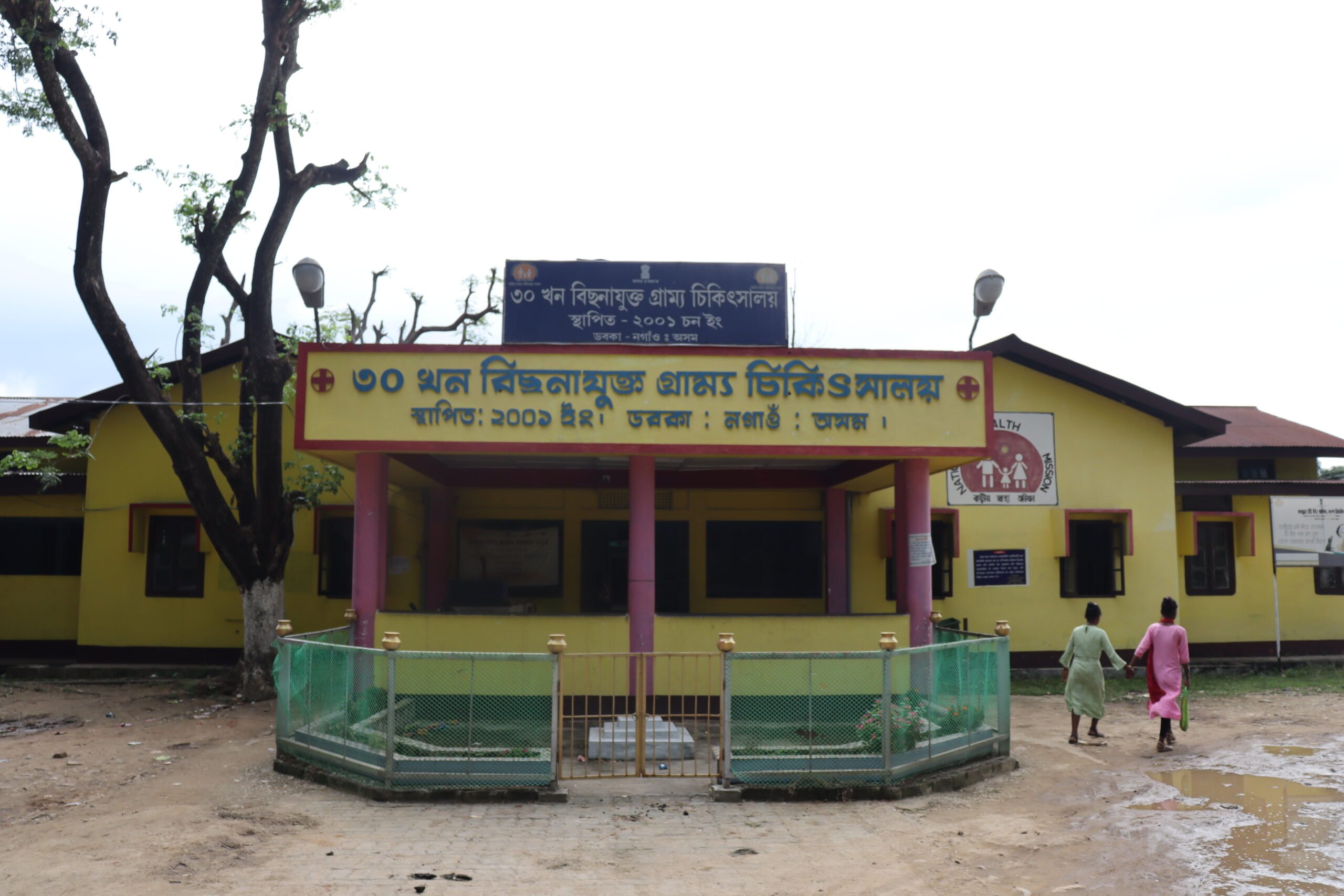 Death, Disease, and Hunger in the Camp
Haseena, 5, was inconsolable with the death of her mother Hanufa, 44, on 17 June of this year. According to Abdul Salam, her spouse, Haseena's health deteriorated as a result of the camp's poor living conditions. He lamented how the eviction had robbed him of everything and said that she died of kidney failure. Speaking Bengali, Salam added, "Daarun foishar lagi mara gasey (If it weren't for the money, I wouldn't have lost her."
Saddam Hussain, 27, the association of Changmajhi evictees' head alleged that 15 people — including 9 children had already passed away at the camp since the eviction. Twocircles.net could not verify the count. He said that deaths were untimely and might have been prevented if they had been provided with basic needs. "Even animals live in far better conditions," he said, his face showing evident indignation.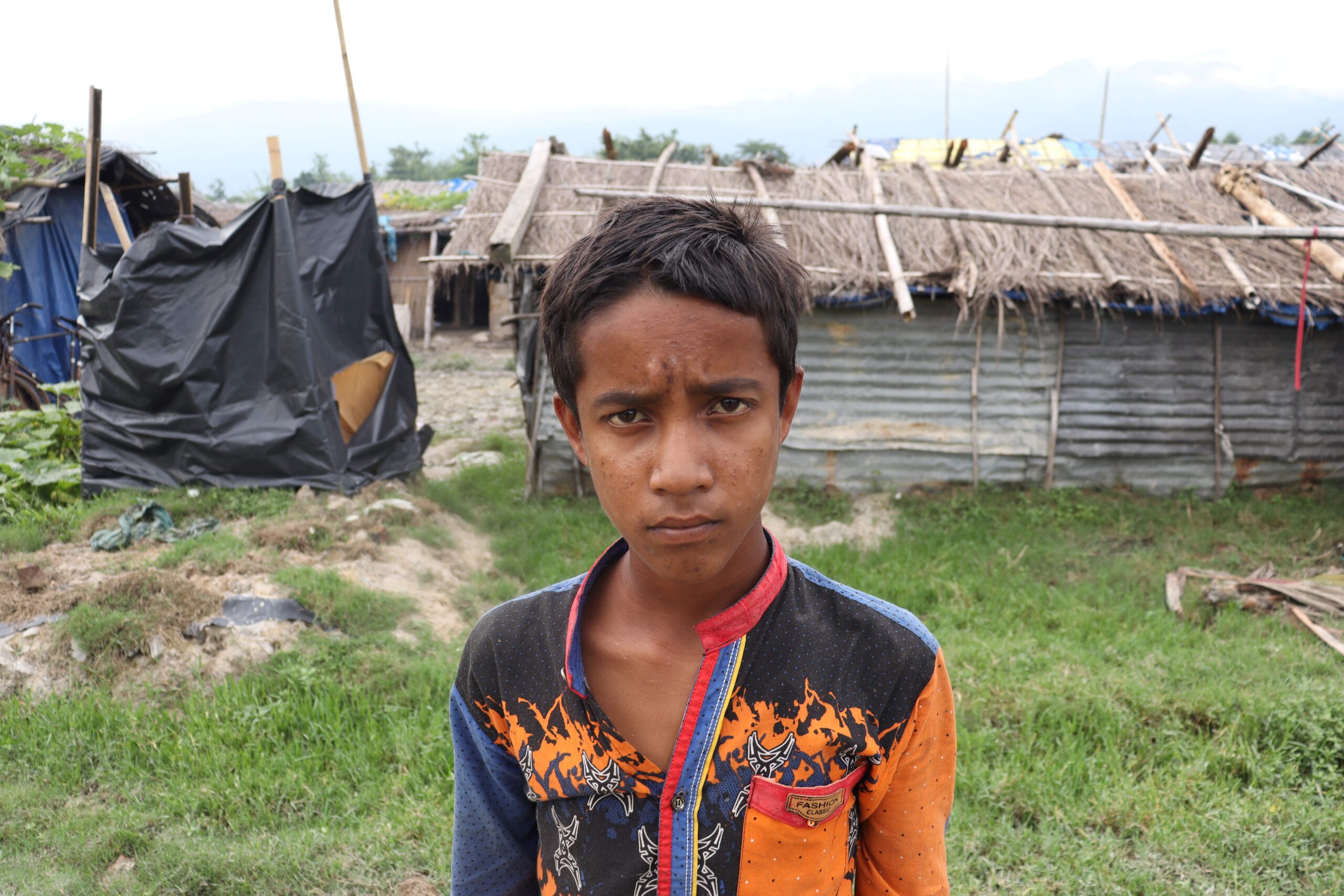 High Court Pulls up Assam Government on Conditions in Rehabilitation Camp
In April Gauhati High Court pulled up the state government on conditions in rehabilitation camps. "This is inhumanity of the highest order," said Justice Mehta. "Just think of your child living in a tarpaulin for two years? Most unfortunate part is…see the list…all from the same community," the court said.
The judge also directed the state's attorney D. Nath to make immediate arrangements for them, including providing portable water, among other things. Saddam said they are "forced to drink the same poisonous water," adding that the water was only provided for 10 to 12 days.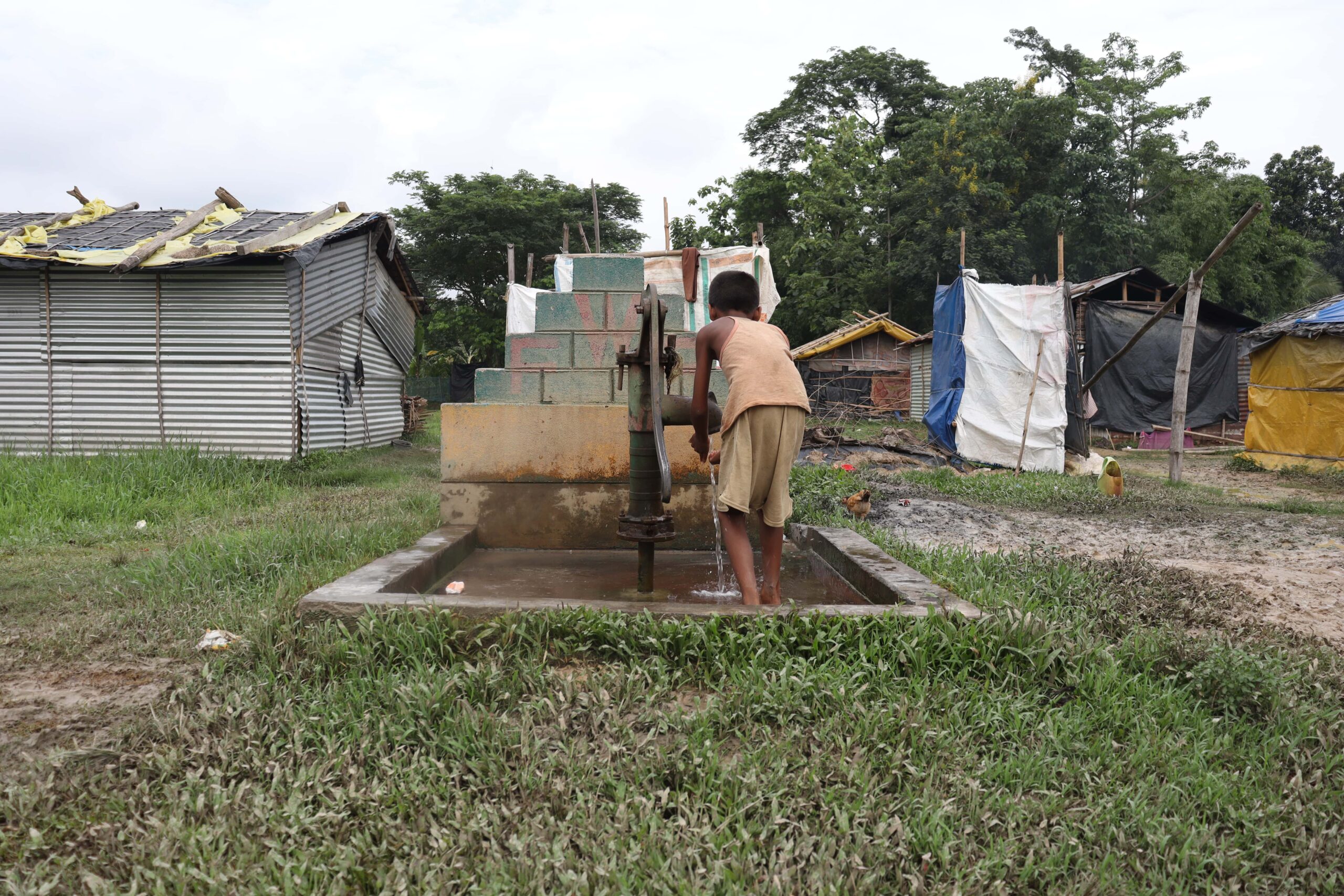 According to Lachit Das Sub Divisional Officer of Hojai, it is not practical to ferry water every day for over 300 families. "Our government is not a crorepati government that will spend 20,000 to 30,000 rupees on water every day," he said.
Anti-Muslim Rhetoric in Assam
Since the victory of the Bharatiya Janata Party in the state's Assembly election in 2021, for a second term, the state has seen a wave of eviction drives. Data from the state government reveals that 4,449 families, the bulk of whom are Muslims of Bengali ancestry, were evicted between May 2021 and September 2022.
Assam Chief Minister Himanta Biswa Sarma has been planking on saving the interests of indigenous Assamese communities from the Bengali Muslims of the state who are often dubbed "Miyas" and often referred to as "illegal immigrants" in light of the state's long history against the illegal influx from neighbouring Bangladesh. 
About a week ago, Sarma even blamed the Muslim vendors for the price rise in vegetables.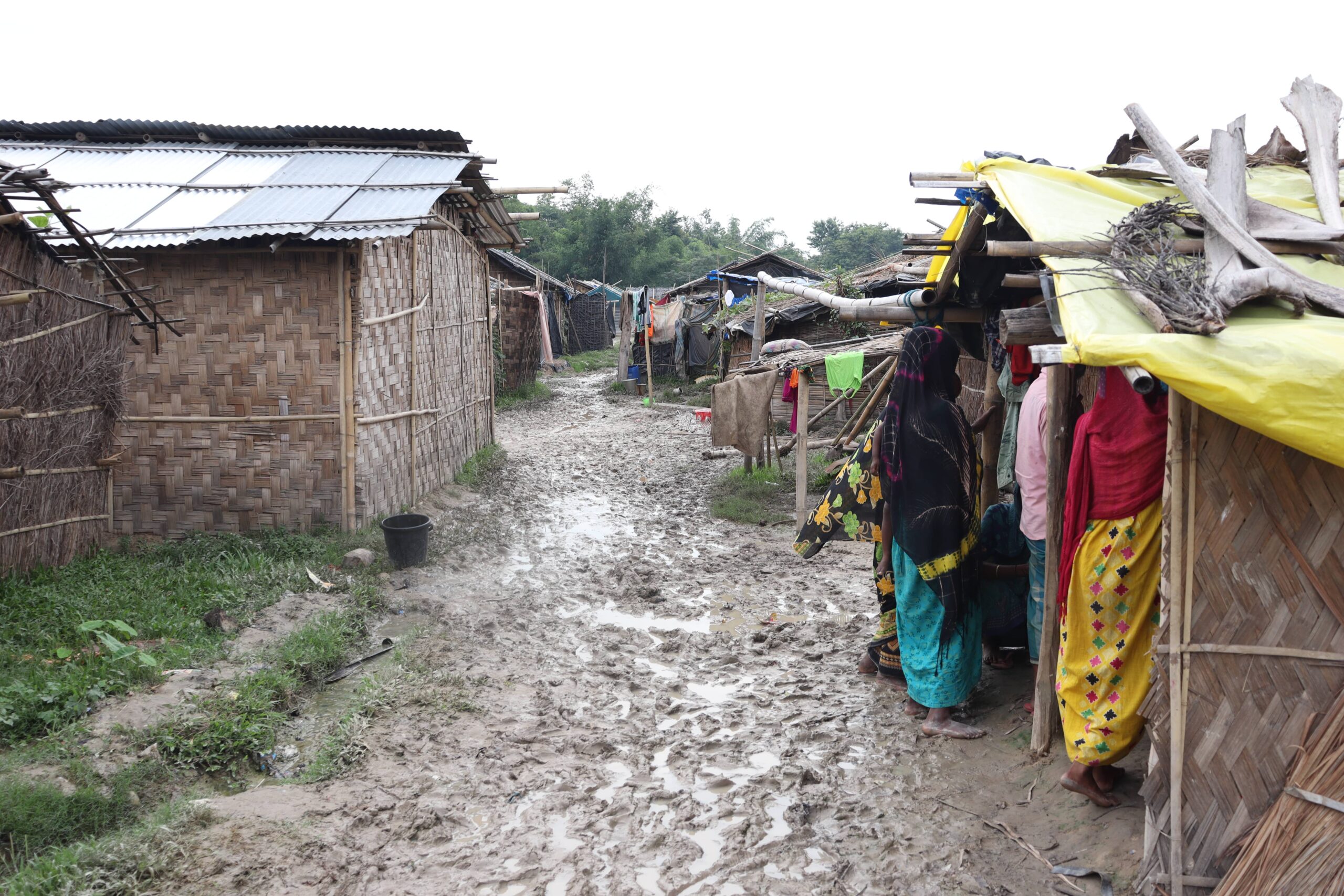 'Are We Lesser Humans for Them?': Ask Muslim Residents of Camp
These 350 families in Changmajhi, who have nowhere else to go, find their chances of rehabilitation in limbo. According to government officials, each of the 350 families would receive 15 lessa (2160 square feet) of land in a government reserve near Hojai's Moudanga Pather. However, those residing in the shelter houses say, they rather live in the shelter homes, than move to the proposed allotted land. The proposed land, according to the evictees, is uninhabitable since it frequently floods and is always knee-deep in water.
"It is like the government wants to dump us there for the sake of rehabilitation," evictee Noor Islam, said. 
In comparison to other ethnic or linguistic minorities in Assam, Islam, and others in the camp feel they are treated differently and not on equal terms by the state. "They first called us Bangladeshis, then we showed them our papers, then they robbed us of our land," Islam explained. Are we lesser humans for them or what?"
Arshad Ahmed is an independent reporter based in Assam, India. He tweets  @arshadreports. 
SUPPORT TWOCIRCLES
HELP SUPPORT INDEPENDENT AND NON-PROFIT MEDIA. DONATE HERE