Sabha Khan | TwoCircles.net
In the Padshahi Bagh neighbourhood of Srinagar, a young entrepreneur named Insha Mir, 30, has launched Kashmir's first sustainable apparel line and hopes to revive centuries-old crafts of the region.
---
Support TwoCircles
---
For years, Mir searched the valley for skilful artisans who could breathe new life into the ordinary fabric and transform it into designer apparel, and in 2021 she founded EcoKash, which beautifully combines two words: "Eco" which stands for eco-friendly and "Kash" which stands for Kashmir. According to Mir, the two phrases represent the brand's devotion to "environmental friendliness" in "Kashmir."
Mir's brand has become synonymous with organic, sustainable clothing by fusing traditional craftsmanship with modern ecological values. 
Mir was born into a family of skilled craftspeople and had an interest in artistic endeavours. "I've set out on a journey to create a flourishing environment that nurtures artisans," Mir explained to Twocircles.net.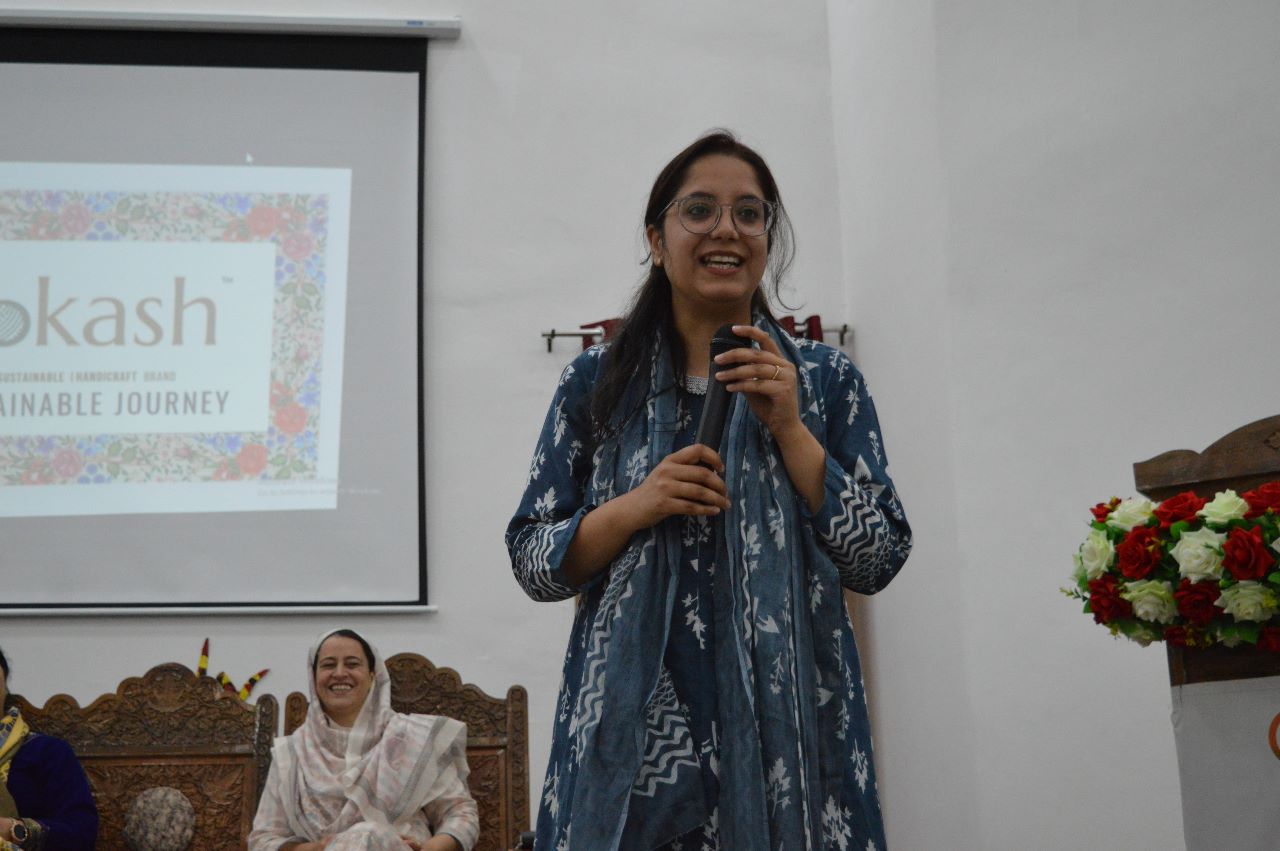 Fellowship and Corporate Funding for the Brand
Mir's chance to realise her dream came when she applied for the coveted Naropa Fellowship, a one-year programme in Entrepreneurship and Leadership. During her fellowship, she pitched her idea of sustainable fashion, using fabric produced from eco-friendly and renewable materials such as organic cotton, hemp, bamboo, and recycled fibers.
Ritesh Agarwal, the CEO and founder of OYO Rooms, an Indian multinational hospitality brand of leased and franchised hotels, and houses, was immediately drawn to her proposal. Recognising the promise in Mir's idea, Agarwal provided a 5 lakh rupee grant, allowing her to continue her cause without any equity.
"Ritesh Agarwal came like an angel," Mir told Two Circles. 
During an event organised by Jammu and Kashmir Entrepreneurship Development Institute (JKEDI) and Startup India, Mir won a funding worth Rs. 25 lahks for her business from Rahul Narvekar, CEO of The India Network, an early-stage company incubation, mentorship, and funding network.
"The funding was provided through a business partnership arrangement, wherein investors invested in their respective business ideas, and Insha Mir is among them," JKEDI Director Ajaz Ahmad Bhat told Two Circles.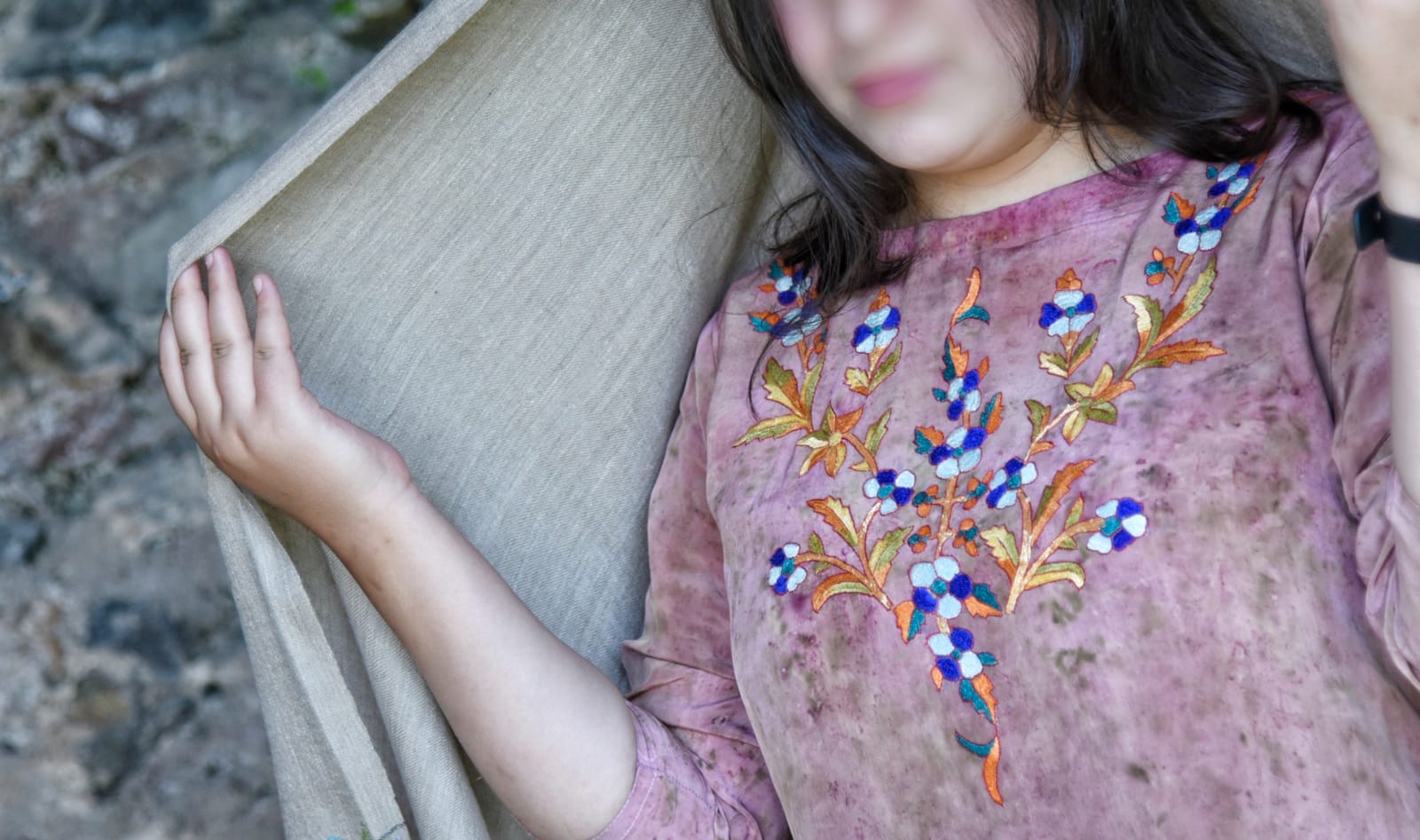 Using Natural Dyes and Azo-Free Dyeing in Clothing
Ecokash uses natural dyes and Azo-free dyeing, which means no dangerous chemical compounds are used, which helps to protect Kashmir's ecology and waterways.
"Chemical dyes are dangerous for the environment due to the release of hazardous substances during the dyeing process and the subsequent disposal of wastewater while washing clothes causing extreme harm to water bodies and to marine life," Mir explained.
"Our artisans work tirelessly and use natural ingredients like onion peels, walnut peels, turmeric, and rose petals to get color on the fabric" she continued.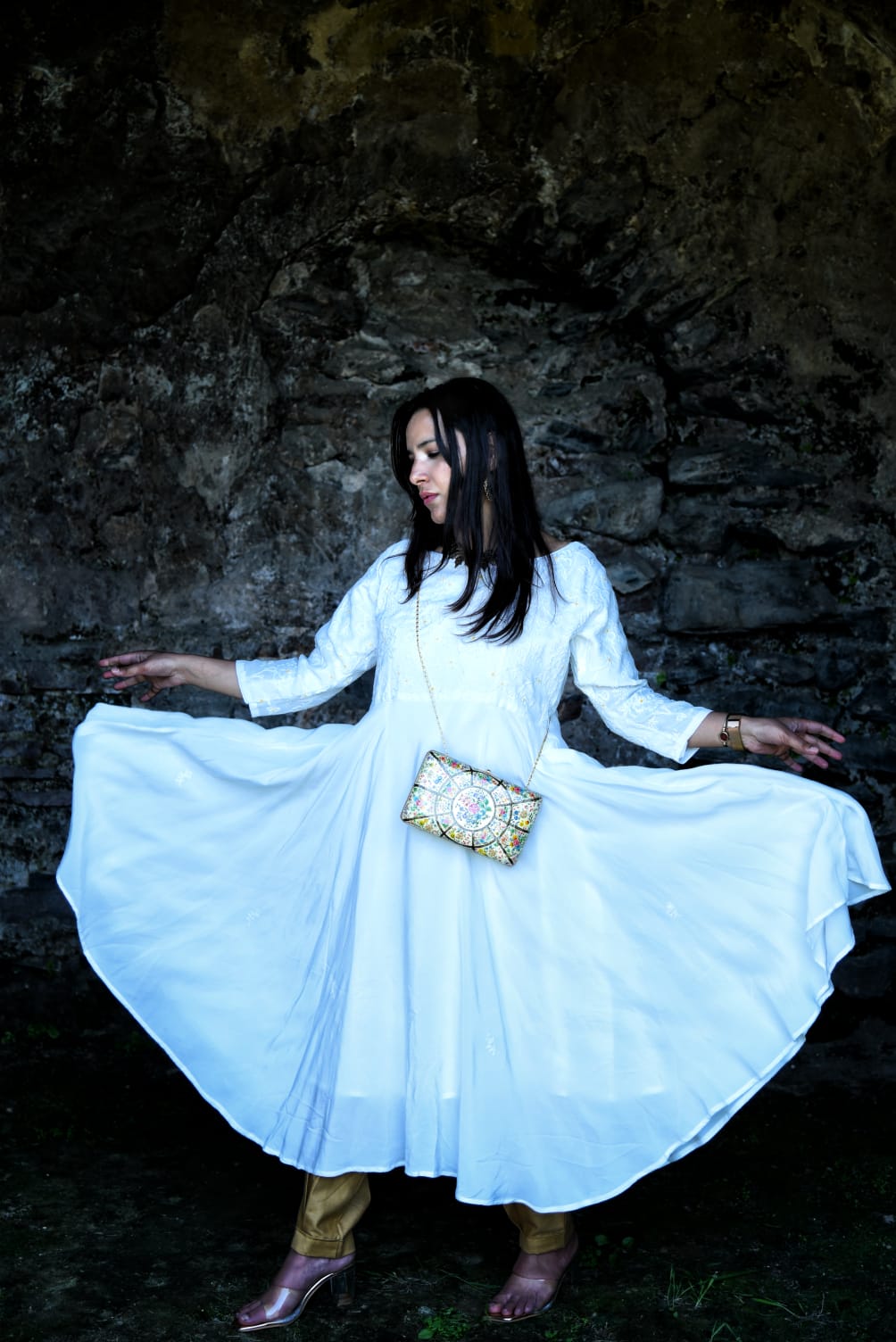 EcoKash Improved 'the Financial Situation': Artisans
EcoKash is well-known for its remarkable fabric selection, which perfectly blends eco-consciousness, style, and comfort.
"We painstakingly curate fabrics that harmonise with nature and align with the values that are important to our customers," Mir explained. 
EcoKash employs over three dozen craftspeople, mostly women from various regions of the valley, and strives to offer them long-term work.
"EcoKash gave me honour and respect, in addition to improving my financial situation," Nasreena, an artisan with the company, stated. "In the coming years, I believe it will become one of the leading local brands in the valley," she continued.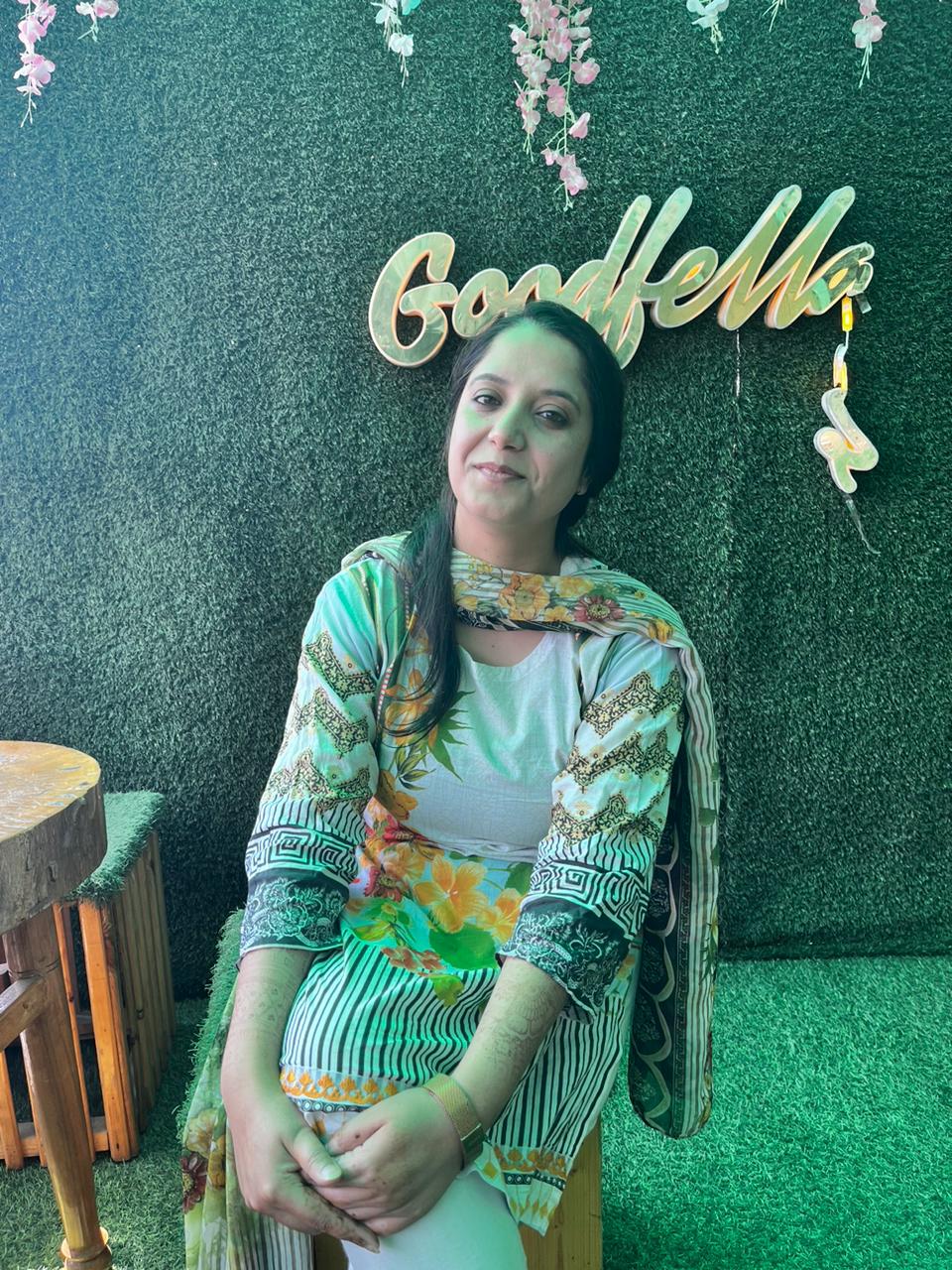 EcoKash Collaborating with Top Fabric Manufacturers Across India
To ensure the highest quality products EcoKash collaborates with top fabric manufacturers across India, sourcing organic fabrics. The brand takes pride in offering luxurious Pashmina fabric, authenticated through Geographical Indication [GI] tagging. Moreover, the brand also provides a wide range of sustainable fabrics, including cotton and silk based on careful color selection.
"It was not easy to receive a positive response initially but thanks to the Almighty I received an overwhelming response during our first exhibition," Mir said. "The visitors loved our products and in fact, we sold 80% of our inventory during the exhibition," she added.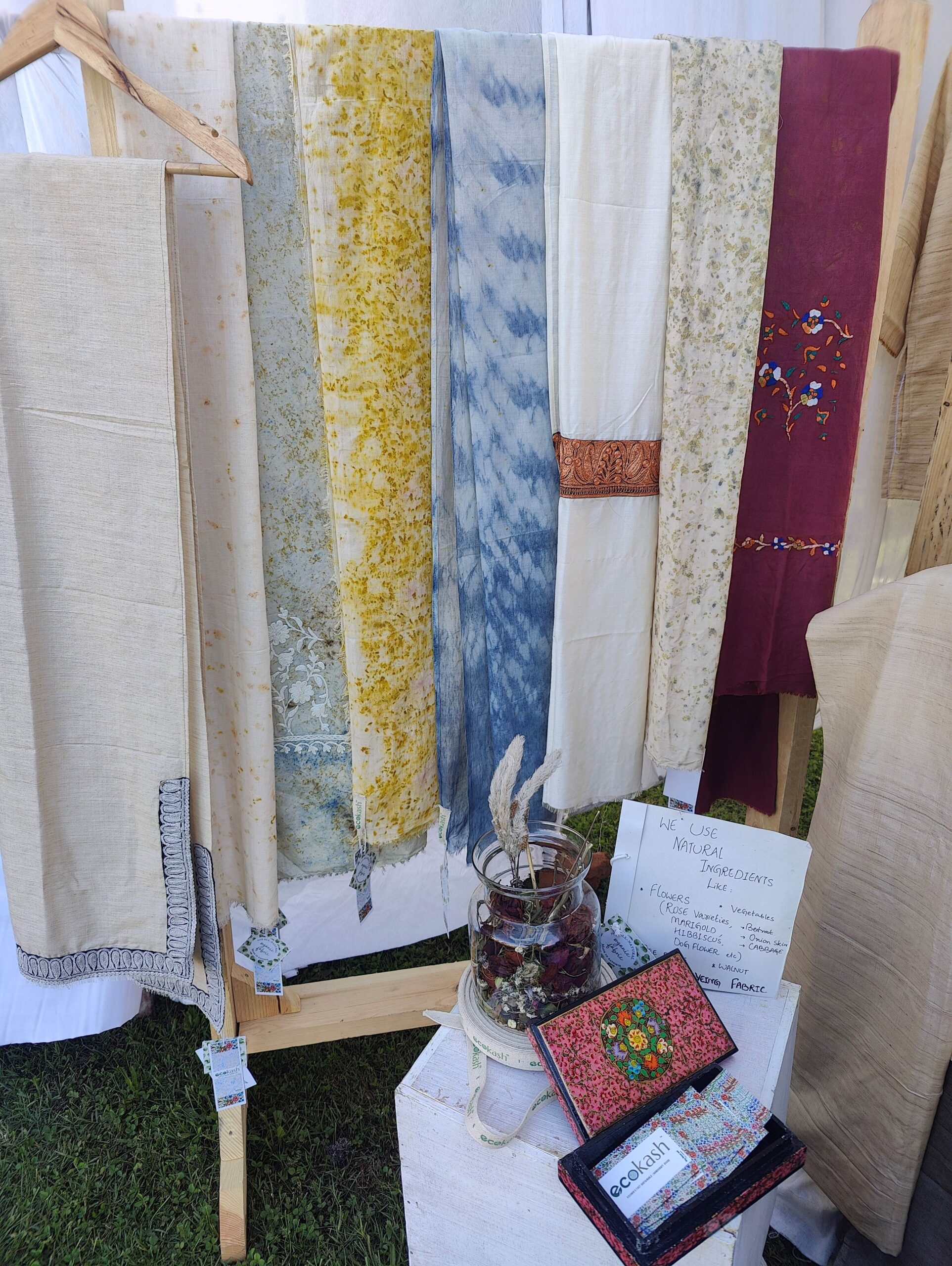 'Injecting New Life into Kashmir's Handicrafts Is Essential': Mir
The fashion industry has long grappled with environmental concerns, as textile production remains one of the leading sources of pollution across the globe.
"I believe injecting new life into Kashmir's handicrafts is essential," Mir said. 
"Empowering artisans is also necessary as many of them are leaving their fields due to low wages," Mir said, adding that Kashmir has been a hub of artisans and it must continue to be so and it is up to the people to do something "extraordinary to preserve our rich culture."
Sabha Khan is an independent reporter based in Kashmir, India. She tweets @sabakh21
SUPPORT TWOCIRCLES
HELP SUPPORT INDEPENDENT AND NON-PROFIT MEDIA. DONATE HERE