Abdul Basit | Twocircles.net
Launched in 2015, Pradhan Mantri Awas Yojana (PMAY), promised to provide affordable housing to the poor. However, owning a house under the scheme is still a distant dream for many in Kashmir. 
---
Support TwoCircles
---
Bagha Hassan Khan, 40, and his seven-member family — including his wife and 5 sons all under the age of 14 — live in a mud hut 10×12 feet in size with a makeshift roof in the Kuta Sathri region of Bandipora, Kashmir. 
Khan has been applying for a house under the Pradhan Mantri Awas Yojana (PMAY), a Government of India initiative launched in 2015 to provide affordable housing to the poor. But it was in vain. 
"We have been waiting for our PMAY case for the past three years, despite having submitted all the necessary legal formalities and meeting the eligibility criteria. It is disheartening to see my family being denied such basic rights," said Khan.
Frustrated, Khan filed a written complaint against Mohammad Shafi Khan, the local Sarpanch for failing to issue them a house under PM Awas Yojana despite their eligibility. 
Khan claims that instead of taking action against the Sarpanch, the authorities backed him.  TCN could not verify the allegation.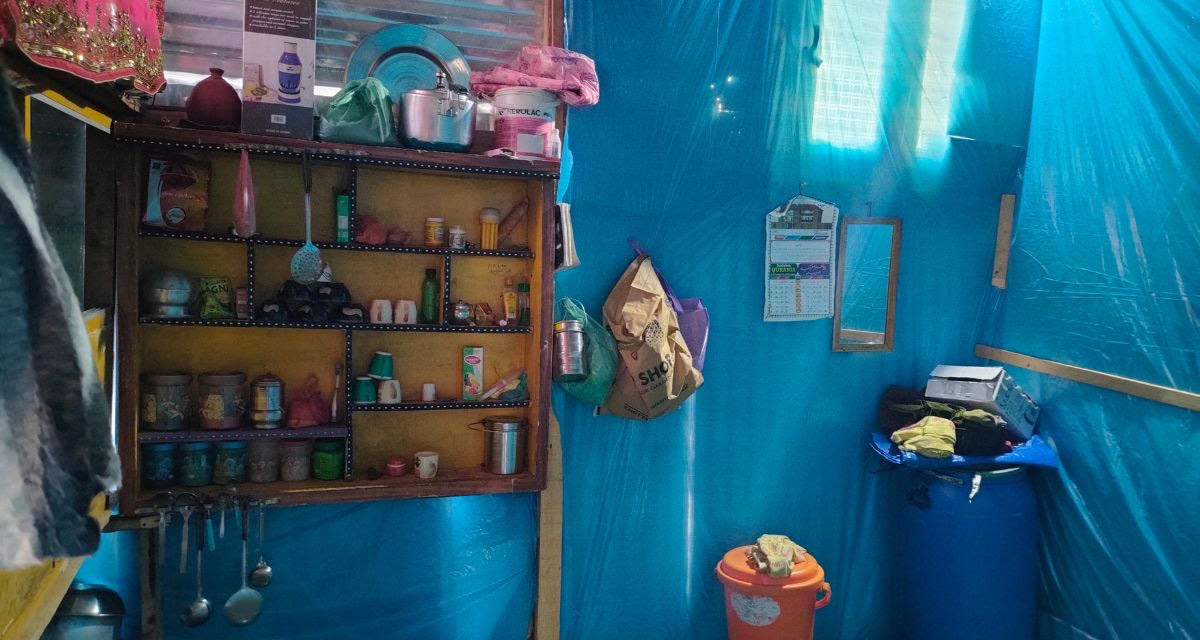 PM Awas Yojana: Not a Rosy Picture
Since the scheme's launch in 2015, the central government has sanctioned nearly 1.30 lakh houses under the scheme in Jammu and Kashmir, including 28,000 for the Kashmir division. 
On 14 April, PM Narendra Modi, expressed that the PM Awas Yojana is making the lives of mothers and sisters easier. This statement was made in response to a tweet thread by Jammu Poonch MP, Jugal Kishore Sharma, who shared a story about the significant positive impact of a house provided under the PM Awas Yojana in Poonch. Sharma had previously highlighted the success of PM Awas Yojana in Jammu and Kashmir through a series of tweets and expressed gratitude to the Prime Minister for bringing positive change to people's lives. 
However, the actual progress in terms of construction and allocation of houses has been slow and uneven. 
According to local activists, the PM Awas Yojana implementation in the region has been marred by corruption, bureaucratic delays, inadequate funding, and other challenges that have left many needy people without a decent shelter.
'Don't Know… if We Will Ever Get the House': Residents
Many residents TCN met with who applied for PM Awas Yojana houses are still waiting for their turn, while others claim their names were omitted or replaced with fake beneficiaries owing to corruption by local officials.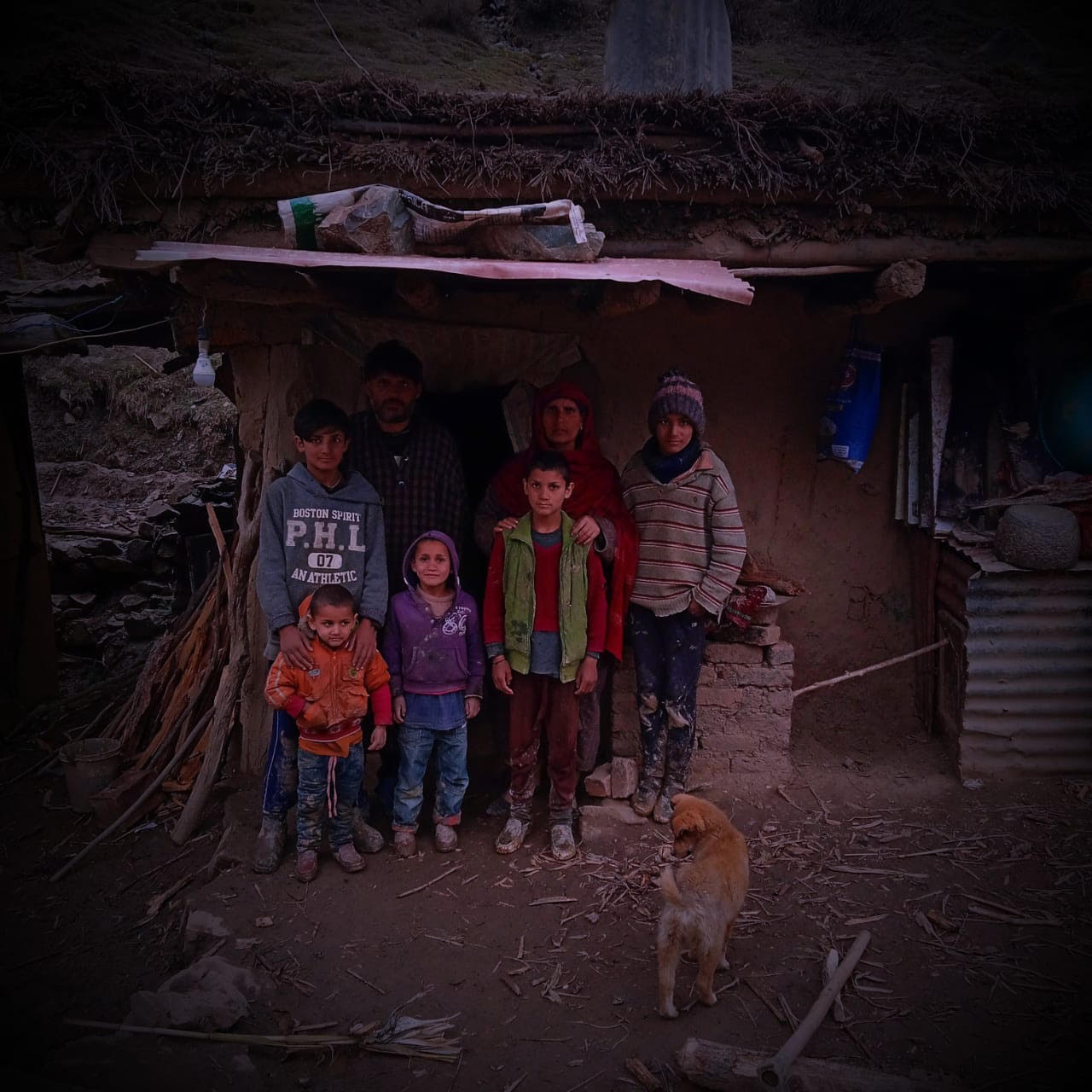 "We have been living in a dilapidated house for decades and applied for PM Awas Yojana assistance, but nothing has happened so far. The officials keep asking for more documents and bribes," alleged Shakeel Ahmad, a resident of Bandipora district.
"We don't know when or if we will ever get the house," Ahmad said, his voice breaking.
Several activists and civil society groups have expressed concerns about the lack of transparency and accountability in the PM Awas Yojana implementation. They have sought a thorough review and audit of the PM Awas Yojana house's allocation and construction to ensure that the scheme's benefits reach the intended beneficiaries and are not siphoned off by middlemen or corrupt officials.
Abdullah Paswal, an activist with Gujjar Bakarwal Youth Welfare Conference J&K (JKGBYWC), an organisation working for nomads Gujjar Bakarwals in Kashmir, believes that the PM Awas Yojana scheme has the potential to transform the lives of many impoverished families in Kashmir who are facing housing insecurity, but only if it is implemented in a fair and efficient manner. 
"The government should address the systemic issues of corruption, red tape, and funding gaps that have hindered the scheme's progress and caused hardship to many," said Paswal.
Residents Accuse Sarpanch of Favouritism and Corruption in Scheme
Residents of Sirender hamlet in Bandipora district of Jammu and Kashmir have been left disillusioned and disheartened with the functioning of their local Sarpanch. The Sarpanch, who is responsible for issuing PM Awas Yojana cases in his Panchayat Halqa, has been accused of favouritism and corruption by several residents of the village, who are living in poverty.
"The Sarpanch only recommended the names of beneficiaries who paid him 30,000 rupees, while the needy continue to suffer and knock on the doors of his office," a resident said on the condition of anonymity.
The plight of the residents of Sirender hamlet is not unique. Across the Kashmir Valley, there are numerous cases of Panchayat fraud that go unreported, resulting in taxpayer money being wasted while the concerned agencies remain oblivious to the situation.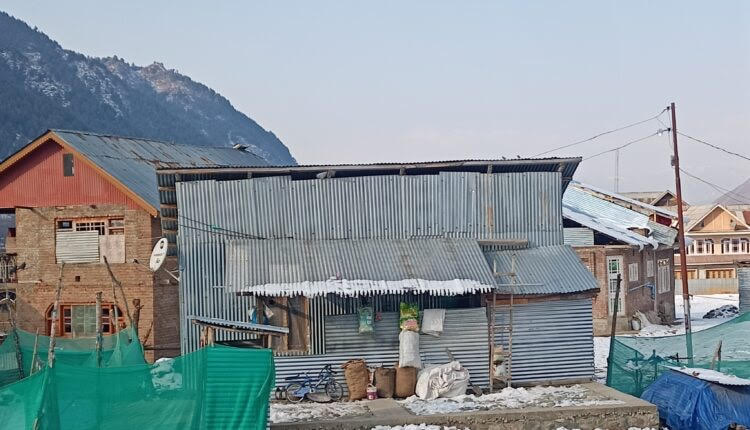 No House… 'Applied for Home Under PM Awas Yojana 4 Years Ago': Resident
A family from Arin village in Bandipora district has filed a complaint alleging that they applied for PM Awas Yojana 4 years ago but have yet to receive the benefit. The family claims that the block-level administration has only made false promises to them. The family members, who spoke on the condition of anonymity, claimed that they were promised a house under PM Awas Yojana during the Back to Village programme, a government outreach initiative in Jammu and Kashmir, but to no avail. 
The family continues to live in a small shed. 
Officials Say 'Large Number of Applications… Led To Delay'
TCN spoke with senior officials from the Office of the Director of Rural Development, Srinagar who spoke on the condition of anonymity and conceded that there may be some truth to these allegations but said that people making these allegations to come out and report them. 
"We are diligently monitoring the progress of every panchayat and their work. While the large number of applications for the PM Awas Yojana has led to delays in processing cases, we are working towards transitioning all procedures online. Our goal is to render corruption merely a word of the past," an official said.
While the officials say they are working towards providing houses to people under the scheme, Khan and his family and not very hopeful. "Only God knows when we will finally receive the benefits we deserve," Khan lamented.
Abdul Basit is an independent reporter based in Kashmir
SUPPORT TWOCIRCLES
HELP SUPPORT INDEPENDENT AND NON-PROFIT MEDIA. DONATE HERE