By Nikhat Fatima |Twocircles.net
Books have been Maryam's passion ever since she learnt to read. She turned her passion into a mission of starting a library for children with the books from her own collection.
---
Support TwoCircles
---
Two years ago, Maryam had amassed nearly 150 books of her own when she started her very first library in the balcony of their home in Baijipura called Dr APJ Abdul Kalaam Library.
How it began
It was during the lockdown, with no school or homework to occupy her time, that she noticed many idle children in her neighborhood. Inspired by this observation, Maryam approached her father, Mirza Abdul Qayyum, who runs the popular bookstore called Mirza World Book House.
Mirza, being an avid reader himself, readily agreed to support his daughter's idea. Mirza is also affiliated with the Read and Learn Foundation (RLF), a movement dedicated to promoting reading habits, particularly among children. Starting a library for children aligned perfectly with the foundation's objectives.
Thus, Maryam and her father gathered around 300 books, including donations, and set up the first library named Dr APJ Abdul Kalam Library, located in the balcony of their home in Baijipura. The library inauguration was attended by local children, and from that day forward, they began visiting the library, borrowing books, and returning them within a week.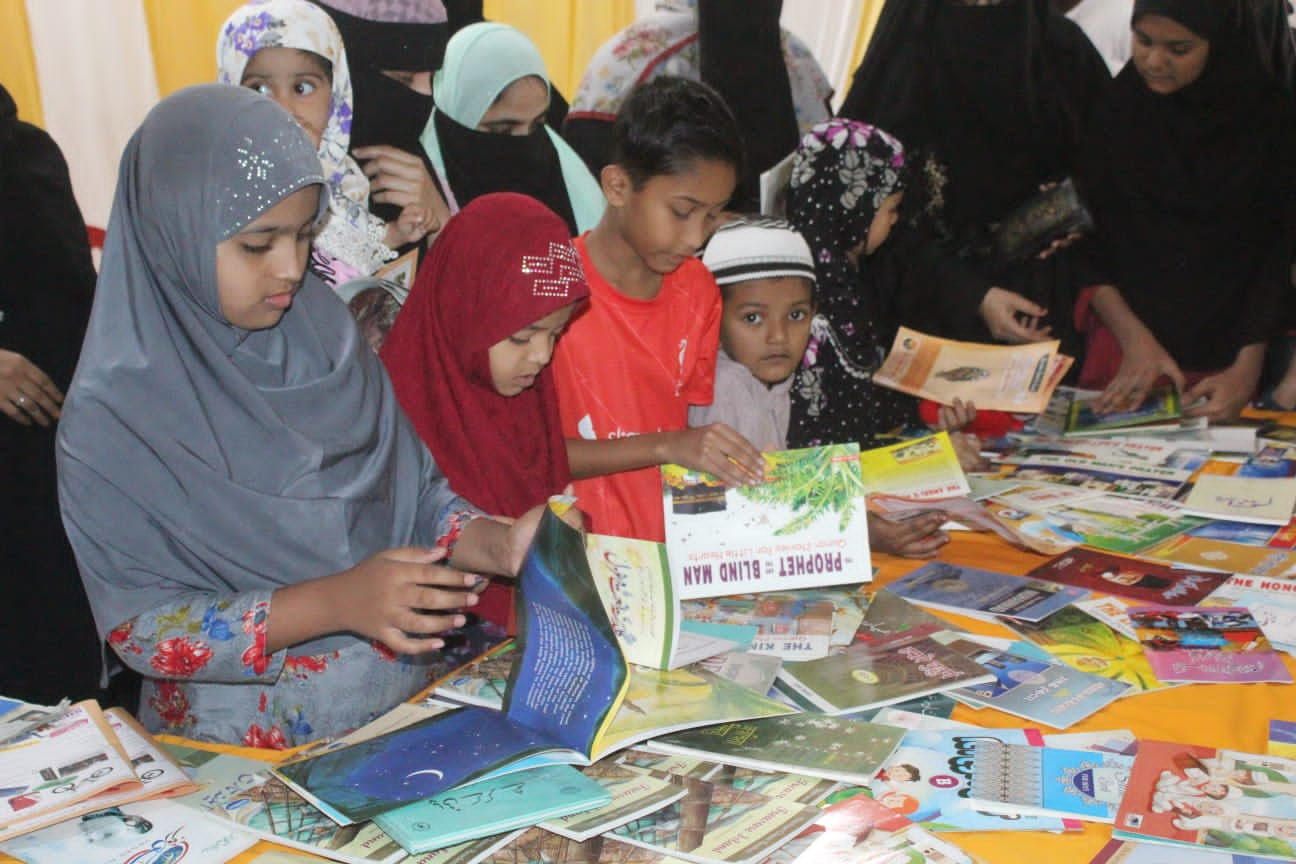 More libraries for more children
The library was a hit and soon Maryam and her father were thinking of starting another library in another locality. Thus, the second library was started under the aegis of RLF in Rahemaniya colony with another 300 books. Here also the response was good.
Seeing the enthusiasm of the little girls and boys, Maryam resolved to have more libraries and her father assured her that he would support her. Maryam wanted to reach out to the children dwelling in slums. Her aim was to have at least 10 libraries for that year.
Supporting her were her elder sisters too who, like, were students in college. Maryam started collecting funds from the people to set up the Mohalla libraries. The neighbours and other donors began contributing with small amounts and with each Rs.5000/- collected, Maryam purchased a cupboard, books and some stationery to maintain the records of the library.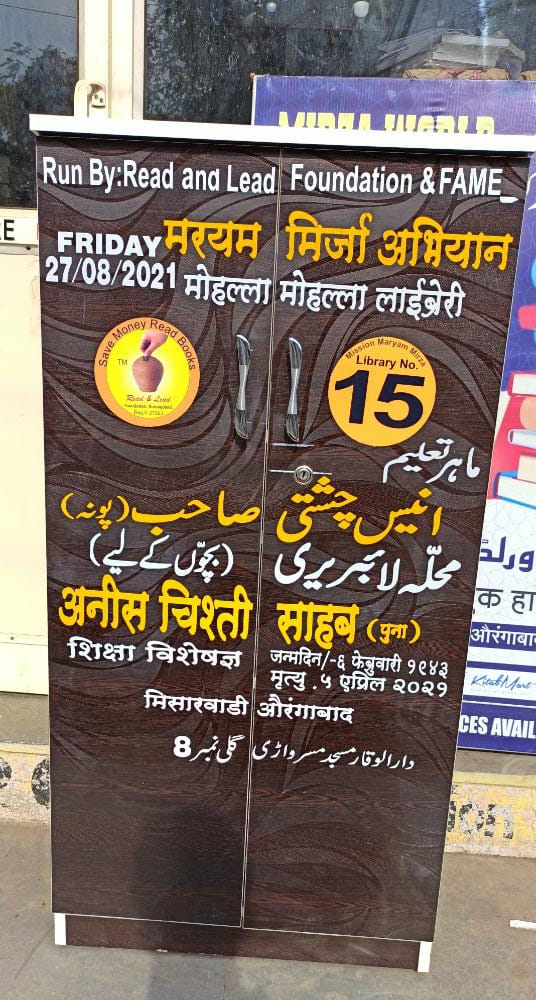 Some of the places where the libraries have been set up are the anganwadi centre of the mohalla, a place in the school yard, a mosque, or a room in the house of a generous well-wisher. In a span of 14 months Maryam had 31 libraries functioning including one in her own school.
"In some localities we needed to put in more work", shared Maryam with Twocircles.net. "Sometimes the people of the locality were not very responsive to the idea of having a library. They did not see any use to having a mohalla library. We motivated them by explaining the importance of reading and how it develops the personality of their children".
While in some areas the people were very cooperative, they offered space to run the library and even offered cool drinking water to the children who come to read in the library.
Managing the libraries
There are nearly 30 children who are involved in the day-to-day functioning of the libraries in different Mohallas. The library is open for an hour daily in the evenings offering books in English, Hindi, Urdu, and Marathi.
There are books of general knowledge, adventure stories, and biographies of historical figures.
"The USP (unique selling proposition/ point) of these libraries is that Urdu and Marathi – the two regional languages are getting readers, apart from encouraging the reading habit in children." Says Maryam's father, Mirza Abdul Qayyum Nadvi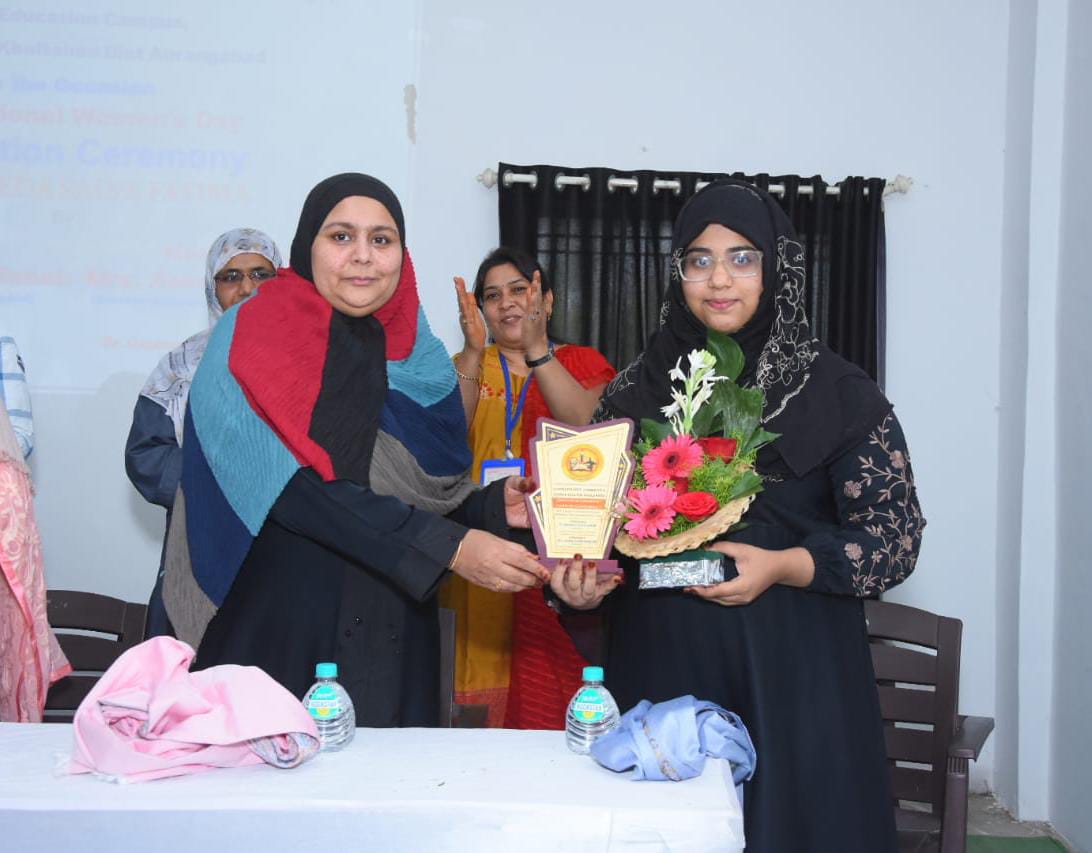 The children take their responsibilities seriously, ensuring that borrowed books are returned on time and in good condition. Their dedication has impressed not only the adults but also the neighbors, who sometimes assist the children in maintaining the libraries. Additionally, Maryam and her father conduct awareness campaigns on various topics such as educating girls and eradicating child labor.
Maryam aims to establish 50 libraries by the end of 2023. The mohalla libraries are named after Urdu writers, poets and other well-known personalities. Some libraries are named after the parents of the generous donors who sponsor a complete library.
Her efforts have inspired similar initiatives in other towns surrounding Aurangabad, such as Jalna, Beed, Jalgaon, and Ahmednagar.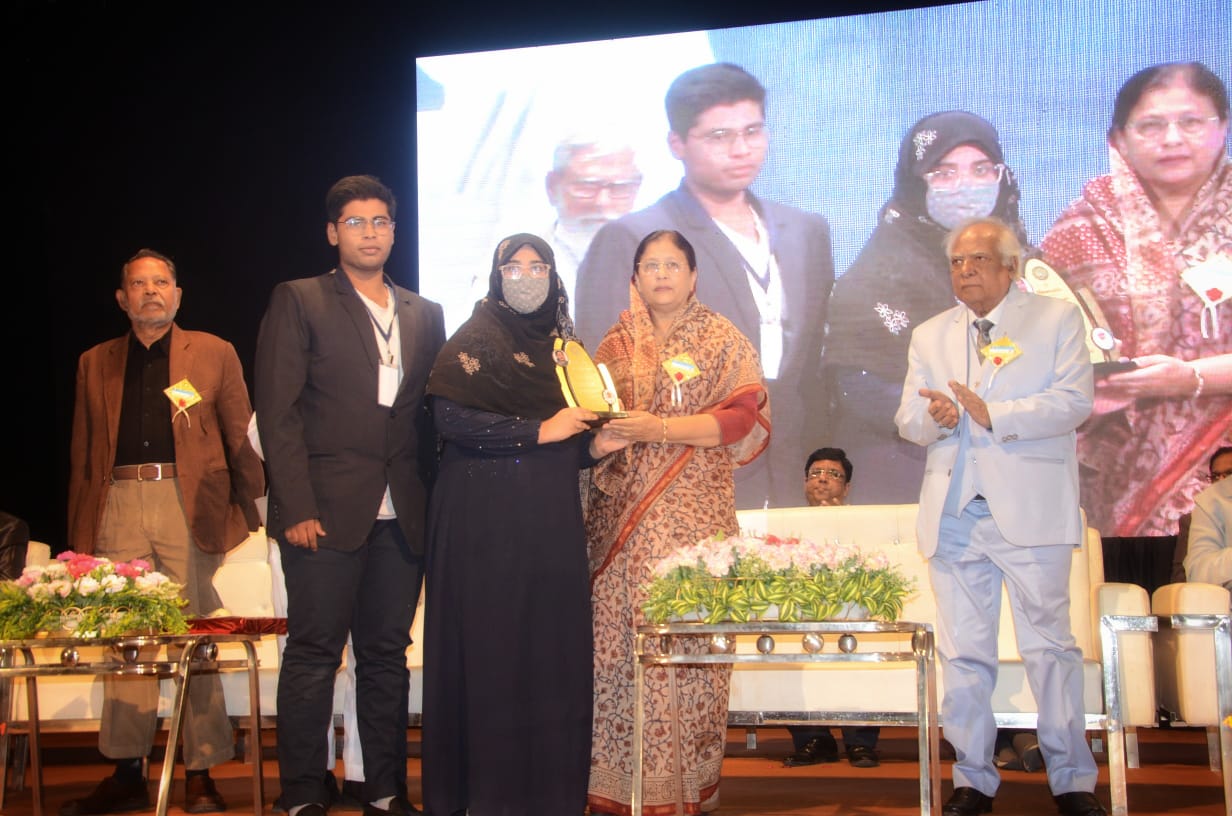 Recognition and awards
Maryam's remarkable achievements have not gone unnoticed. In 2022, she was honored by the American Federation of Muslims Indian (AFMI) Origin, The award was presented to her in New Delhi at the hands of the former Lieutenant Governor of Delhi, Najeeb Jung.
In May 2023, she received the Mukta Samman from News 18 Lokmat in Mumbai.
At the awards ceremony Maryam quoted Safdar Hashmi's poem 'Kitabein' to a thundering applause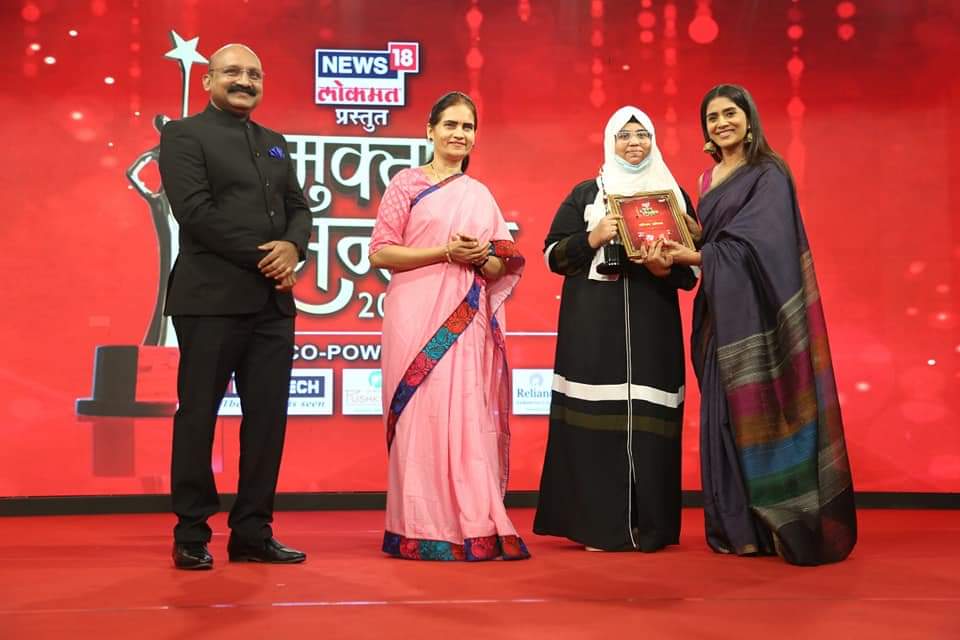 Despite the recognition and accolades, Maryam remains grounded, acknowledging that her father's bookstore has greatly benefited from her library project, as most of the books are purchased from there.
Looking ahead, Maryam aspires to become a neurosurgeon. Her favourite books are the Harry Potter series. And when she is not reading, she likes drawing and colouring.
SUPPORT TWOCIRCLES
HELP SUPPORT INDEPENDENT AND NON-PROFIT MEDIA. DONATE HERE