Sanghamitra Store is an online e-commerce platform run by five Dalit youth that showcases affordable handicrafts and art made by the community.
Riya Talitha | TwoCircles.net 
---
Support TwoCircles
---
MAHARASHTRA — The desire to empower artists and artisans from local Dalit communities in Wardha, Maharashtra, brought five local youths Diksha Naranje, Kapil Wankhede, Sonali M, Santoshi Pattem and Sundeep Pattem, who are all Dalits themselves, to start Sanghamitra Store, an online e-commerce platform that showcases affordable handicrafts and art made by the community.
Naranje, the 32-year-old co-founder, quit her job in cultural archiving at INTACH to serve the Bahujan community. "We would often meet at each other's homes to discuss business ideas that could help serve our people. When the pandemic started, we got the opportunity."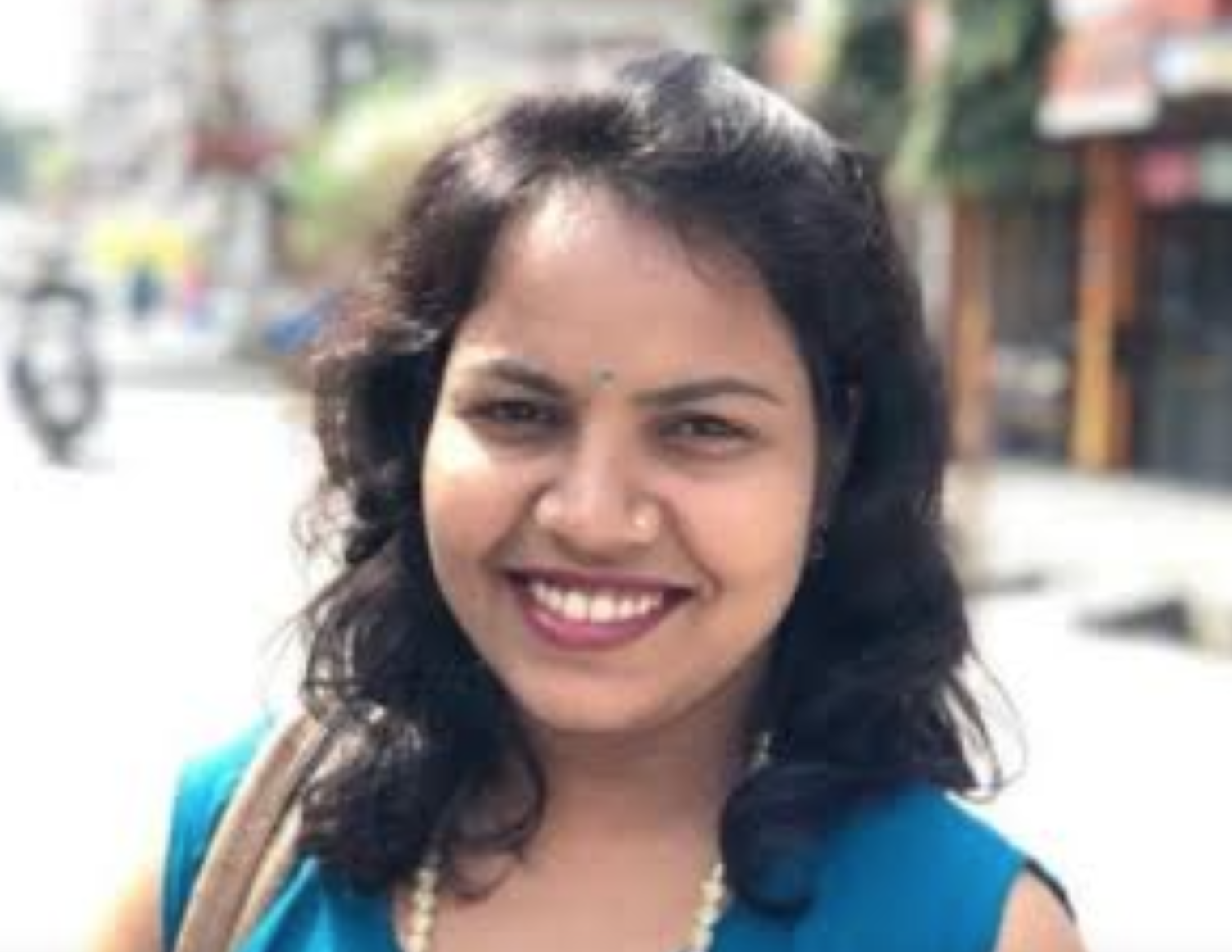 Using their savings, they launched Sanghamitra Store (https://sanghamitra.store/) on Ambedkar Jayanti i.e. April 14, 2020. Their first product was a low-cost handmade face mask made of pure cotton. Naranje, who has a diploma in fashion design, designed it herself, after "intensive research into sourcing cotton and elastic wholesalers" in Wardha.
Following the success of the face masks, Naranje started designing T-shirts for Sanghamitra,. She now heads the clothing and accessories line, along with looking after the store's social media presence. Three years into its inception, Sanghamitra sells a wide range of products including handbags, purses, cushion covers, apparel, books and art prints. The unifying factor in the diverse range of products is that they all are works of Ambedkarite artists, artisans and writers.
Customers are mostly based in Wardha, even though it's an online business. After the pandemic, they held one-day pop-up stalls in Wardha, Mumbai and Hyderabad, "which were quite successful," says Naranje.
"Our most popular products are the framed artworks by Ambedkarite artists," she says. The artworks are themed on the assertion of Dalit identities such as sketches of Babasaheb Ambedkar, a map of Adivasi communities in Warli art, and calligraphy of Buddha's words.
The team taps into their social networks and local Ambedkarite communities to look for and partner with artists, including established names like Nidhin Shobana and emerging talent like Priyanka Rohan Patil.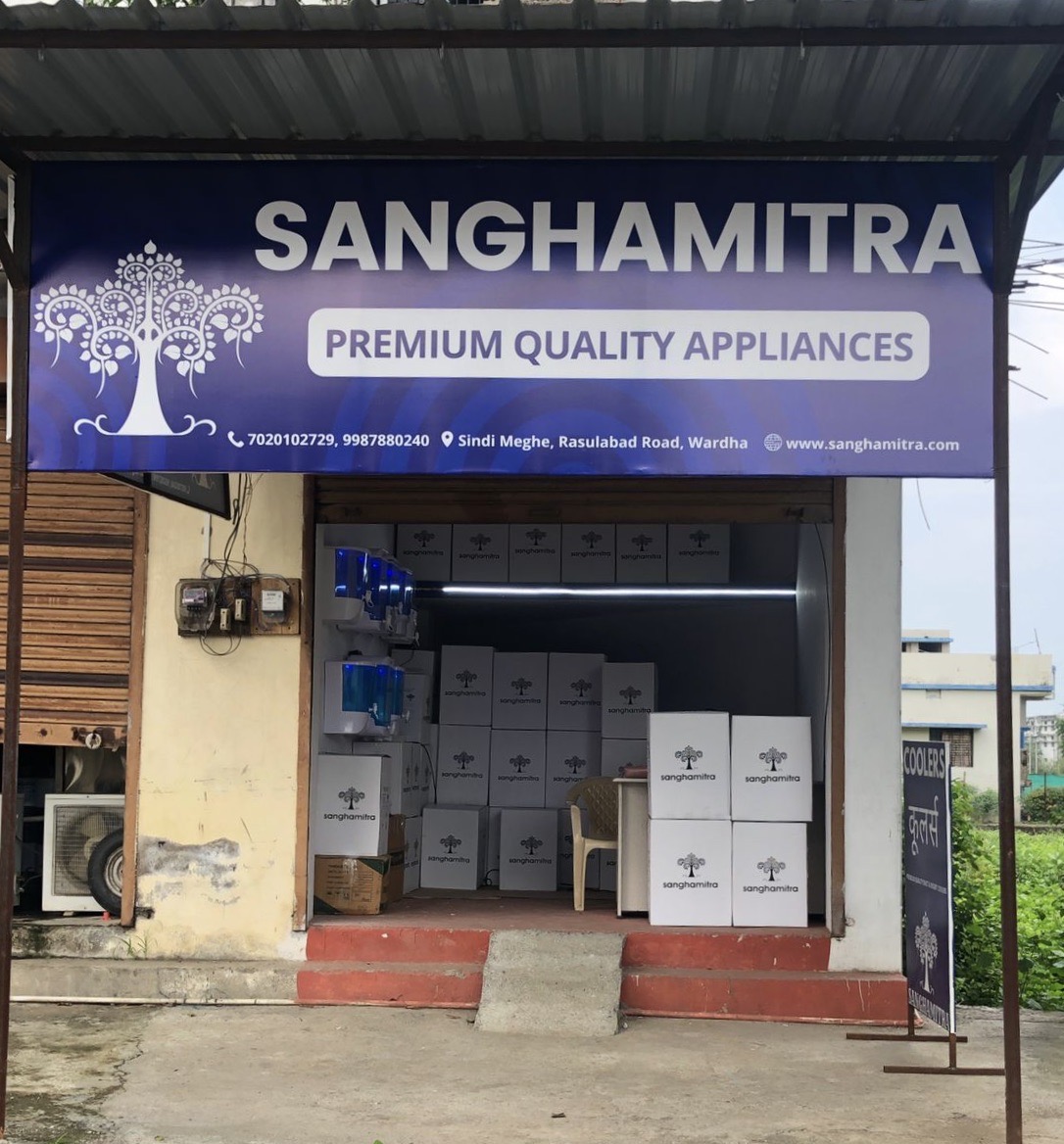 The store has hired 20 artisans, including women, from local Dalit communities in Wardha. They were trained in making cushion covers, bags, purses and other handicrafts for the store under the "Sanghamitra Business Incubator", a three-month skill-training programme that, Naranje says, "aims to empower women in Wardha from low-income backgrounds with sustainable livelihood opportunities that can be carried out at home".
The store also employs young men and trains them in using computers and other resources for managing the online store. They work on a floor of the same building where co-founder Wankhede lives and share their workspace with artisans stitching cushion covers for the store.
Expanding their reach, they have given a workspace to musicians from Amravathi and Wardha who rap about anti-casteism and Ambedkarism. "They didn't have access to instruments and equipment and struggled to elevate their music. So we decided to give them the resources they needed, as long as they gave their best to polishing their craft," says Naranje.
The five founders are now taking Sanghamitra to the next level – manufacturing water filters and selling them at affordable rates at a local, physical storefront. The idea came about "as a response to stories of employees and their families falling sick from water-borne diseases," says Naranje.
The team that is working on researching, engineering and assembling the filters is made up of young Dalit college graduates. They are also being trained to sell and market the filters, "giving them a 360-degree experience in running a start-up," says Naranje passionately. Apeksha Garse is a young researcher working on the project. In college, she studied chemistry, botany, and zoology. "I like that I am getting to use my education for the benefit of my community – which is very important to me," says Garse.
And that's the motto of Sanghamitra, emphasizes Naranje. "There are so many creative and talented people from our Dalit Bahujan Adivasi communities who don't get to share their work or use their skills. We want to give them a platform," she says.
Riya Talitha is a fellow with TCN-SEED mentorship program. 
SUPPORT TWOCIRCLES
HELP SUPPORT INDEPENDENT AND NON-PROFIT MEDIA. DONATE HERE