Tabassum Jabeen's entrepreneurial journey began amidst the Covid lockdown.
Sufi Parween | TwoCircles.net 
---
Support TwoCircles
---
PATNA (BIHAR) — A whirring sound from a nondescript building in the middle of lush fields breaks the silence of a pleasant winter morning in Islampur, a village 300 km off Patna, in West Champaran, Bihar.
Inside, dozen-odd men are busy sewing the next batch of kurtas, that should be ready to be packed and dispatched to a wholesaler in Ludhiana, Punjab.
Tabassum Jabeen, who is currently in Delhi for a personal visit, keeps track of the pace of work at the building over the phone. The 29-year-old native of the village set up this garment factory, called M2 Textile, in March 2020, when the national lockdown during the Covid pandemic caused her to lose her job as a fashion designer at a textile factory in Delhi. That end marked the beginning of her entrepreneurial journey. The Delhi-raised designer decided to go to her native village and turn the family-owned nondescript building on ancestral land into a state-of-the-art garment factory. "If you are skilled and determined, you can turn a disaster into an opportunity," she says.
With a loan of Rs 25 lakh from The Prime Minister Employment Generation Programme, she bought a dozen sewing machines and hired an equal number of artisans from the village. The artisans too had returned to Islampur from different parts of the country, where they became unemployed during the lockdown. Like Ezajul and Murtuza, two men in their 30s, who were working in textile factories in Delhi and Ludhiana respectively. Since the time the factory was set up, they've been stitching garments, ironing them, and neatly packing them into boxes. And they have no plans to return to big cities for work. "We were paid about Rs 10,000 to Rs 12,000 a month there and were far away from our families. In Islampur, we are paid about Rs 20,000 a month and are at home," says Ejazul.
To retain skilled and experienced workers, Jabeen lost no time in paying them competitive salaries. This, along with sourcing high-quality fabric, and selling the stitched garments at lower prices, proved to be a costly affair. In the first year of operations, M2 Textile incurred a loss of Rs 10 lakh.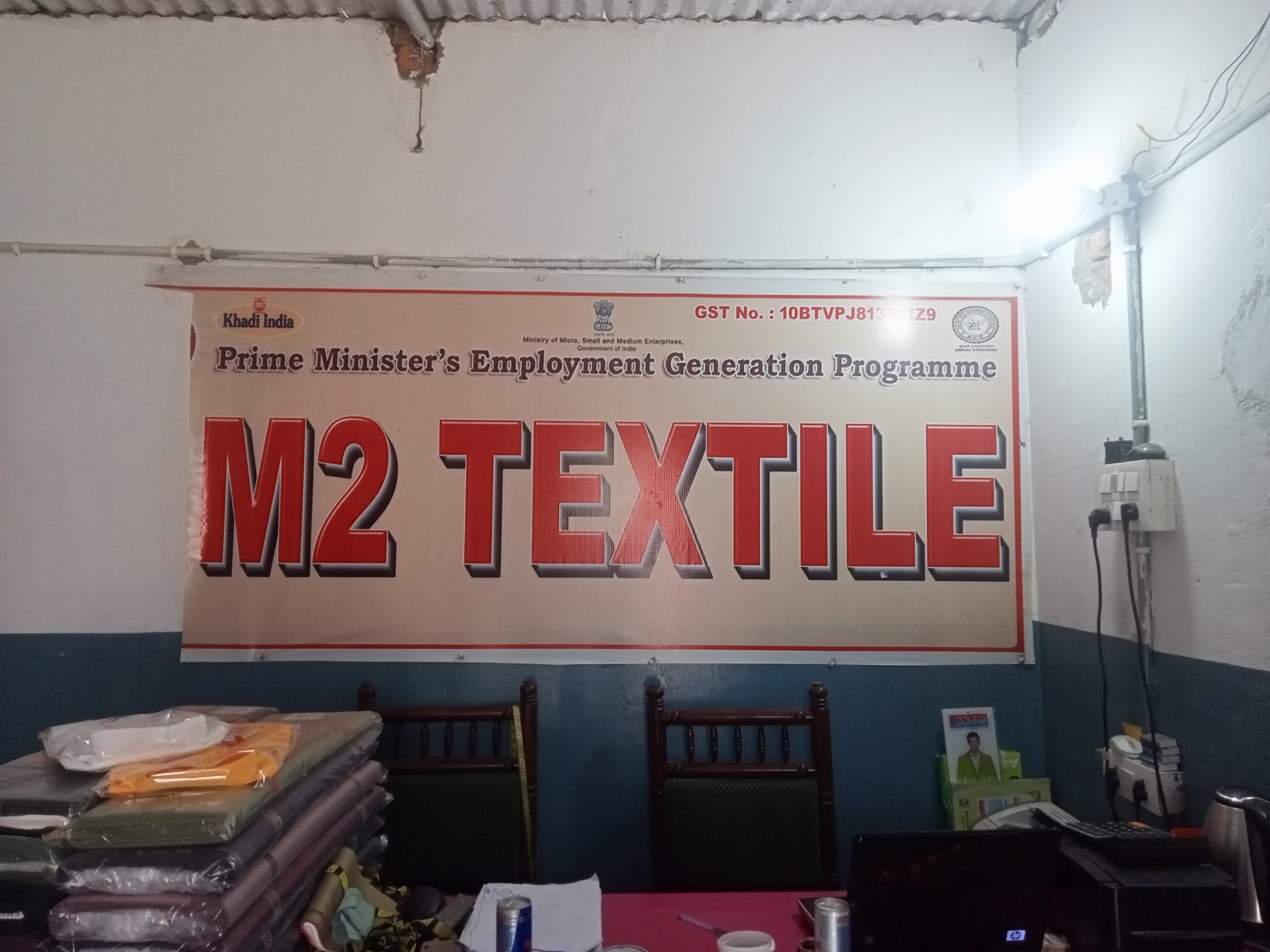 But Jabeen was not going to give up. "I didn't see the loss as a sign of failure. I was thinking long-term and knew my work well," she says. The initial loss was an inevitability that she had factored in when she chose Bihar over Delhi, as the location of her factory. "In Delhi, I would have had to rent a room, and pay more electricity and other costs," she says. It was also a return to roots of sorts, as her father had migrated to Delhi for a government job in his youth. Despite her education and training in Delhi, she decided to set up her factory in her village in Bihar because "it made business sense".
In the second year of operation, i.e. 2021-2022, M2 Textiles, recovered from the loss of the previous year. This year, they expect to make an overall profit even as the sale in January touched Rs 7 lakh, the highest for them so far. The factory supplies readymade shirts, trousers, and kurta-pyjama sets to wholesalers in UP, Delhi, Ludhiana, and a dozen districts in Bihar such as Gopalganj, Siwan, Chhapra, Motihari, Bettiah and Raxual.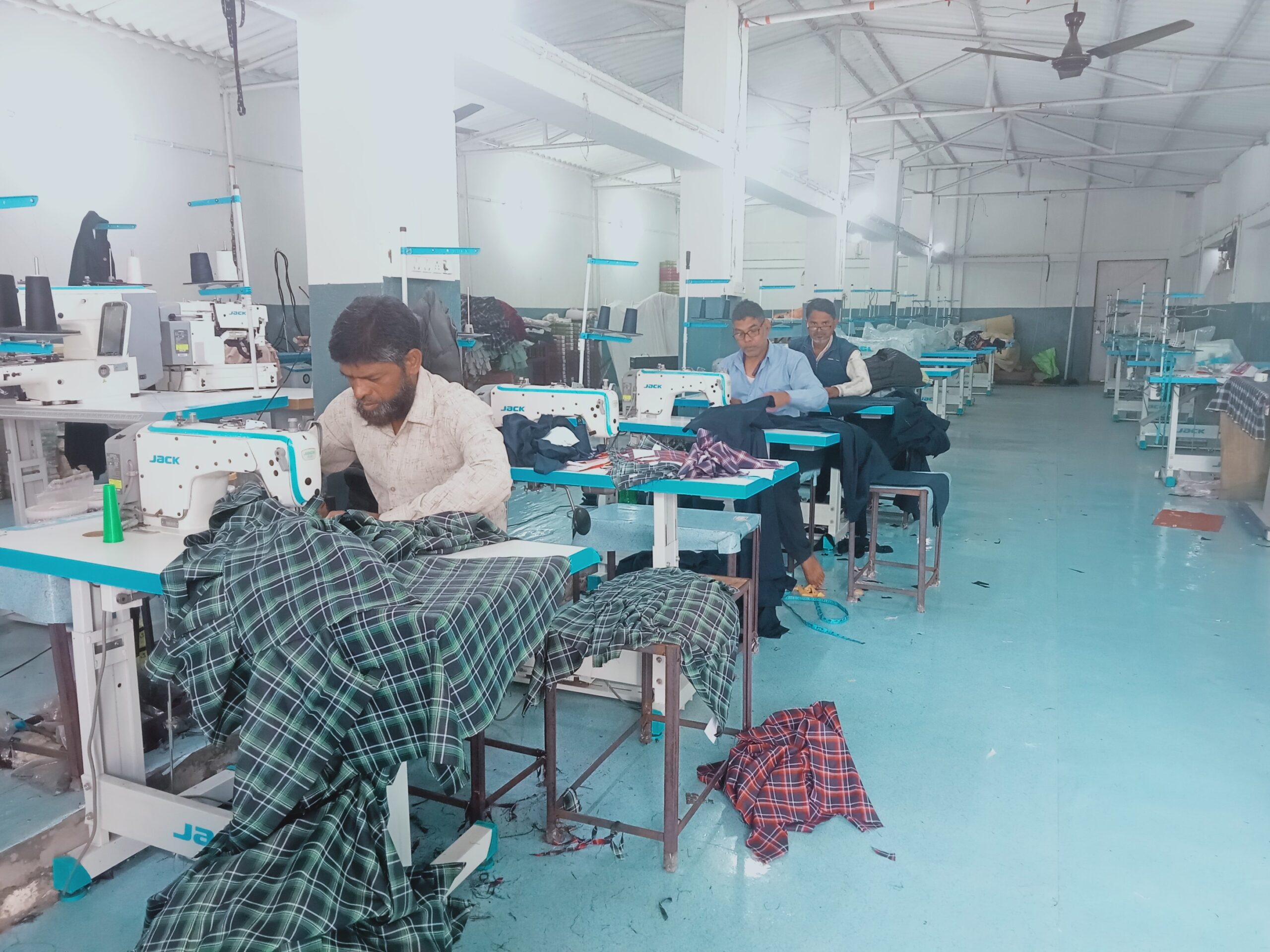 The number of employees has doubled to 24 who are all men. Her next step is to hire women "who don't step out of work in the village". She is launching a skill training programme for women next month, including providing them with machines so that they can stitch at home and earn money.
"We look at ourselves not just as a garment factory, but also as a game-changer, that can generate employment not only for the village youth but also for women," says Jabeen.
Sufi Parween is a fellow with the TCN-SEED mentorship program. 
SUPPORT TWOCIRCLES
HELP SUPPORT INDEPENDENT AND NON-PROFIT MEDIA. DONATE HERE