By Mohd. Ismail Khan, TwoCircles.net,
Like many other Muslim leaders of pre-Independence era Bahadur Yar Jung's dynamic image and multi-faceted personality have not been highlighted are hardly known to any in the present Muslim generation. Last year Dr. Hyder Khan, a medical professional from Hyderabad settled in the US gave a gift to the community in the shape of a website on the life of Nawab Mohammad Bahadur Khan (popularly known as Bahadur Yar Jung — (1905-1944)), one of the dynamic Muslim political leaders of the pre-Independence era and the third president of the erstwhile Majlis-e-Ittehadul Muslimeen.
With the help and aid of Dr. Nazeeruddin Ahmed, a renowned historian on the life of Bahadur Yar Jung, Dr. Hyder Khan started a website http://www.bahaduryarjung.org/ to facilitate the present generation of the Muslims to peek in the life of a legend who transformed the Muslim politics in the subcontinent especially the Hyderabad Deccan region.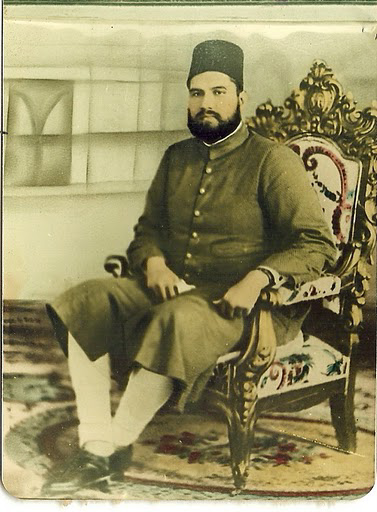 Nawab Bahadur Yar Jung
The website contains rare recorded speeches, photos and letters of Nawab Bahadur Yar Jung. It also has a biography and huge amount of literature written by Mr. Nazeeruddin Ahmed on Qaid-e-Millat, the title of Nawab Bahadur Yar Jung.
Nazeeruddin Ahmed has till now written 20 books on the life of Nawab Bahadur Yar Jung. He spent 40 years of his life in collecting and preserving the data about the life of Qaid-e-Millat.
Nazeeruddin Ahmad
Nazeruddin Ahmed spent 40 years in collecting materials about Jung
TwoCircles.net spoke to Mr. Nazeeruddin, the historian now in his early 90's but still energetic to talk about his work. "I was a big admirer of Nawab Bahadur Yar Jung since my teenage. I used to listen to his speeches and like many other Muslim youths of that period I got motivated by his oration, knowledge, and broad thinking. The assassination (he was poisoned) of Bahadur Yar Jung and subsequent police action four years later drastically changed the political scenario in Deccan. After the Independence of India Bahadur Yar Jung became a soft target of Arya Samajists and communists who started writing all falsehood and malicious literature regarding the persona of Bahadur Yar, and there was no one from the Muslim community to defend the personality of Bahadur Yar Jung. In those circumstances I decided to work for bringing out the aspects of encouraging life of Bahadur Yar Jung."
How Bahadur Jung forgotten?
Bahadur Yar Jung was Muslim youth icon of his period. But the present generation of Muslim youths hardly knows about him. What could be the reason? Mr. Nazeeruddin replied: "A generation has passed since his period. What was necessary to keep alive the legacy of the legend has not been undertaken. His achievements, therefore, are totally forgotten by the present generation." He then said: "A few years back a research scholar visited me and asked why I wrote so many books on the life of Bahadur Yar Jung. I replied to him in a question: Why has his community written so much on the life of Swami Vivekananda? The dynamic life and teachings of selflessness of Bahadur Yar is far more superior than that of Vivekananda, but Muslim community have not felt the importance of spreading the message of Bahadur Yar Jung. Both Bahadur Yar Jung and Vivekananda tried to uplift their communities and gave exemplary teachings. Both died in their early age, but the former became literally extinct and the latter's message and teachings were cherished because Hindus understood the importance of his message and Muslims failed in doing the same".
Hyder Khan and Nazeeruddin Ahmad
Before his death Jung had become more powerful than Nizam
What can Muslim community of this 21st century learn from the man of past generation? Mr. Nazeeruddin said: "There are several aspects of the life of Bahadur Yar Jung. He was reformist, a great orator, poet, philosopher and most importantly a great leader. Many find it interesting and unbelievable that Bahdur Yar Jung belonged to a handful of Mahdavia community but still he became the unquestioned supreme leader of Majlis-e-Ittehadul Muslimeen. He gave a vision to the organization and united all the different sects of Muslims in the one single umbrella organization. Before his death he became more loving, popular and powerful than Nizam. He became the de facto power in Hyderabad state. In short, Bahadur Yar Jung was the shaheen of Iqbal. If a present Muslim youth or anyone learns from the short lived life of Bahadur Yar Jung he will get benefited to a degree of excellence"
He then said: "I spent substantial part of my life, spent lakhs of my own earned money and bore all the difficulties to collect and preserve the life of Bahadur Yar Jung with sole aim to enlighten the present generation regarding his life." Mr. Nazeeruddin then said an Urdu couplet: 'Mein ne yeh soch ke jungle mein boye nahi darakht — Ke koun in darakhtoun ko pani dega'. He said there are forces who are very active and want to remove the name of Bahadur Yar Jung from the pages of history, even some Muslims are trying to limit him to the extent of Mahdavia community. "I was also afraid that all my efforts to preserve his life history will go in vain after my death but Dr Hyder Khan by making this website has preserved it for generations to come and now I am satisfied that people especially Muslims across the world can avail from my work on Bahadur Yar Jung."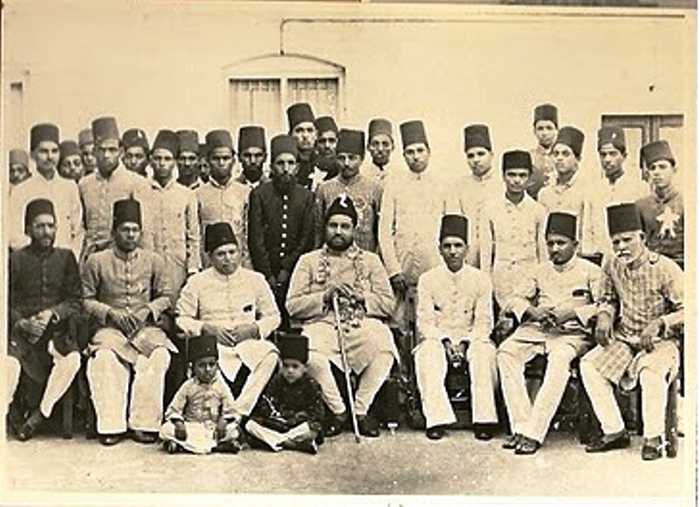 Hyder Khan gave life to forgotten Jung
Sixty-five year old Hyder Khan, a pediatrician settled in Minneapolis, Minnesota, USA and the brain behind the website said, "Bahadur Yar Jung has always been my inspiration. I got first introduction about Bahadur Yar Jung from my teacher in Agapura secondary school. I then heard about him in many other functions especially in Tameer-e-Millat's sirat-un-nabi meetings. Then reading about him and listening his speeches, I found a person with deep love of Islam and truly inspirational. I developed a respect and affection for him in my early age. As I grew up the respect also increased. I always found it difficult to get literature regarding Bahadur Yar Jung. The accessibility was narrower. Then I came to know about Nazeer Ahmed sahib and his work on Bahadur Yar. I thought it would be great to preserve those rare literatures so I started this website with the help and aid of Nazeer sahib."
Why he chose web to preserve the material, Hyder Khan said: "The accessibility of net is much higher and it has a larger reach. People around the world can access the exceptional piece of work of Nazeer sahib, and the preservation and distribution is much higher on net then in a library."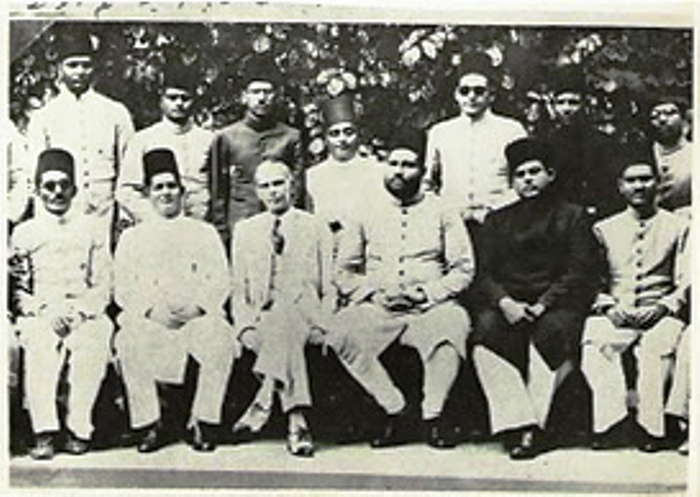 On the purpose of the website, Hyder Khan said: "I want people to know what kind of ideal leadership Bahadur Yar Jung presented. People should know the meaning of a selfless ideal leadership. Frustrated by the growing popularity of Bahadur Yar Jung, Nizam issued a 'farmaan' ordering all the Jagirdars to restrain from indulging in politics. Though it was for every Jagirdar but the target was Qaid-e-Millat. In reply he relinquished all his Jagir, and in a public meeting he said, 'Aaj ka din badi masarrat ka din hai ke issmeh Mohammad se phir se hamari wabastagi ho gai' and he died as not Nawab Bahadur Yar Jung but as Mohammad Bahadur Khan. Such was this person that for the sake of community he would sacrifice anything. He was a totally selfless man. I want the youth of present time to know about him and try to mold themselves like that humble slave of Prophet Mohammed (P.B.U.H)."
Hyder Khan further said that study of Bahadur Yar Jung is important if one wants to understand the socio-political history of that time. "He personified the life of Muslim and impacted an entire generation with his sincere leadership and exemplary character so much so that late Khaleelullh Hussaine, the founder of Tameer-e-Millat once remarked about Qaid-e-Millat: 'It felt as someone from the times of Sahaba (RA) was walking among us'."
On the challenges they are facing in preserving and obtaining the material, Hyder Khan said, "Difficulties are coming in obtaining the materials. Like for example Bahadur Yar Jung had given a speech in Lucknow on the occasion of Yaum-e-Iqbal and that speech was recorded by Raja of Mehmoodabad and as we know Raja of Mehmoodabad had migrated to Pakistan and his son and wife stayed in India, so it is going to be a challenge to find out and get to that recorded speech."
He said the website will have a link where persons who are in possession of something regarding Bahadur Yar Jung or anything regarding his period can contribute, but the material will be uploaded after the test of authenticity through examination. He said there are plans ahead to upgrade and popularize the website. They are planning to conduct essay writing and speech competition on Qaid-e-Millat sponsored by the website. He even said that lots of materials in the website are in Urdu, so they have future plans to translate them into English for better mass appeal.
At the end of interview, Hyder Khan said he really feels fortunate that he is able to do a service to the community by reminding them of their great leader. "If even a one person is getting benefited from the website it will be a big achievement for us," he said.
In this era when pre-Independence Muslim political icons have been forgotten, the effort of Dr. Hyder Khan and Nazeeruddin Ahmed is a true souvenir to the Indian Muslim community.
Link:
Website on the life of Nawab Bahadur Yar Jung:
http://www.bahaduryarjung.org/
SUPPORT TWOCIRCLES
HELP SUPPORT INDEPENDENT AND NON-PROFIT MEDIA.
DONATE HERE