By Siddhant Mohan, TwoCircles.net
The family of Mohsin Sadiq Shaikh, a Pune based techie who was killed soon after Narendra Modi was sworn in as Prime Minister of India, continues to wait and hope for justice and fulfillment of promises and compensations.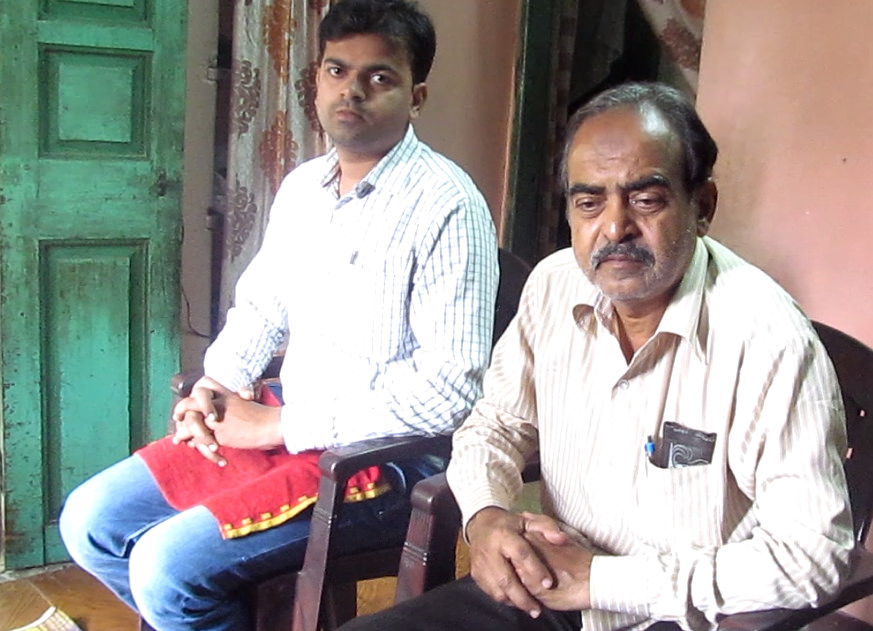 Mohsin's father, Mohammad Sadiq Shaikh, released a self-made video where he is seen talking about the shortcoming of the justice process and delay made by the administration in providing the compensation and promised a job to the younger brother of Mohsin. This video was uploaded earlier this month.
In the video, Sadiq says, "It has been three years since the death of my son. And I have not received any money from the victim relief fund."
Talking about the progression of the case Sadiq said, "The case was promised to be brought on Fast track but it has not been done yet. Nor I have got any justice."
Then Sadiq moves into the reason behind putting up the video. He said, "My younger son is getting married by the end of April. As he has not got any job yet, we are bound to borrow money from people to fulfill the money need."
He said, "If my son (Mohsin) was alive today, he would have been earning well and I'd not be asking any money from the victim relief fund. Eve if my younger son was employed, there would be no money crisis."
Few days before getting killed, Mohsin got a job in WIPRO.
Before ending the video, Sadiq said, "I request to the government of Maharashtra and government of India through this to provide me justice in this case."
In 2014, during the aftermath of uploading of derogatory images of Chatrapati Shivaji and late Shiv Sena chief Bal Thackeray led to the sporadic violence by right-wing activists across the Maharashtra state resulting into the destruction of public and private properties. The violence claimed the life of Shaikh resident of Solapur whereas another youth Younus Khan was left battling for his life in hospital.
Mohsin was the resident of Solapur and was working in an IT company situated in Hadapsar area of Pune who, according to the police, was assaulted by the members of Hindu Rashtra Sena when he was returning from a Mosque to his rented home in Bankar Colony, Hadapsar after offering night prayer at around 9.00 pm on Monday.
Following this brutal killing, the then CM Prithviraj Chavan announced and provided Rs 5 lakh to the family as compensation and also promised to provide a government job to Mubin Shaikh, a brother of Mohsin. However, no such job was given to him by the state government citing technical flaws in offering a job to the brother of the victim.
On September 5, 2014, a district level committee established under Central Relief Scheme held a meeting in Solapur and it found deceased family eligible for compensation of amount Rs 3 Lakh from the Central Government.
Talking with TwoCircles.net in 2016, Sadiq Shaikh told, "I keep calling Mantralaya and every time they give me different answers. Sometime Jagtap Sahib picks up the phone and says the file has gone missing while other time Govindraj Sahib says it is in progress."
In 2016, apart from five – two juveniles and three others rest of the accused arrested in this case continue to remain in jail after their several bail applications were rejected by Pune's Session Court and Bombay High Court.
The juveniles were granted bail after two months of their arrest in August 2014 and three other accused – Shubnam Dattatrey Barade (19), Mahesh Maruti Khot (24) and Abhishek Chavan (29) all residents of Kalepadal near Hadapsar were granted bail by Bombay High Court in April 2016. While granted bail, the high court imposed severe conditions on the accused.
A special court in Pune rejected bail plea of Dhananjay Desai for the third time. The court also rejected his discharge application citing evidence against him establishing his role in the criminal conspiracy behind the killing of Mohsin.
SUPPORT TWOCIRCLES
HELP SUPPORT INDEPENDENT AND NON-PROFIT MEDIA.
DONATE HERE