Aas Mohammad & Siddhant Mohan, TwoCircles.net
Saharanpur: The Saharanpur district of Western Uttar Pradesh saw blatant misuse of power at the hands of the BJP after the party's MP from Saharanpur Raghav Lakhan Pal and his brother Rahul Pal vandalised police property in Saharanpur's SSP office. The duo, along with their supporters, hijacked the SSP office and broke the Van of the commissioner.
BJP leaders with their supporters beat policemen and thrashed media personnel. Cameras and recording devices were snatched from various media personnel, and videos of the events deleted. Sources inform that local journalist Gaurav Mishra was thrashed brutally and he is under medical supervision.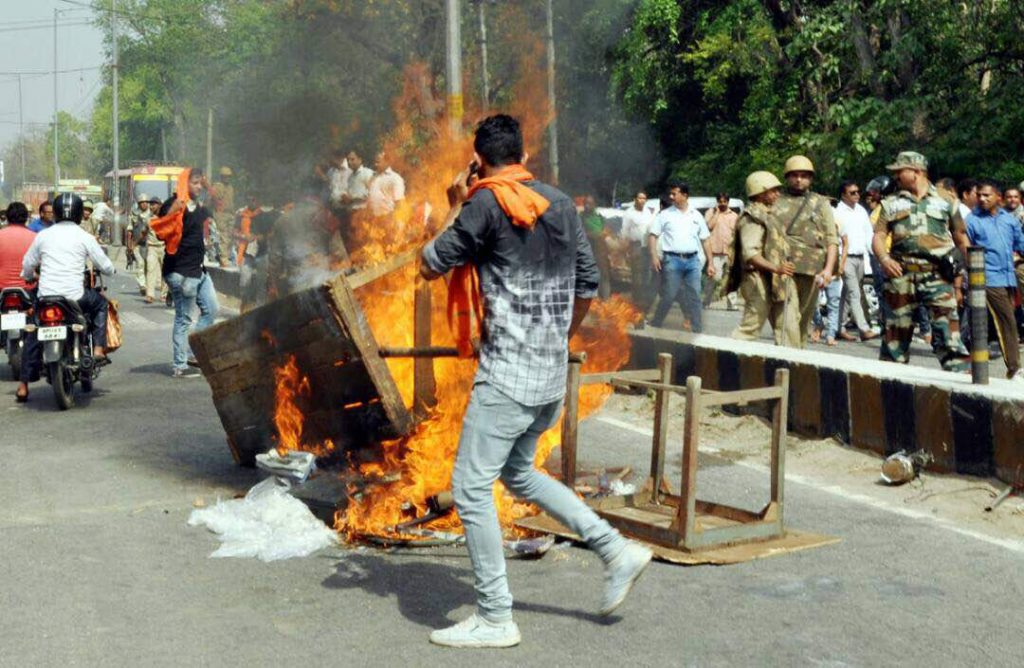 Police have lodged a FIR against Raghav Lakhan Pal for being involved in such events and enquiry will also be set up in coming days.
A communal clash happened on Thursday in Saharanpur over a rally which was taking place in respect of B.R. Ambedkar. The organisers of the rally, which includes MP Raghav Lakhan Pal and several other BJP leaders, took out the rally even after administration denied them the permission for the same. This is where things went out of control. Pelting started between Dalits and Muslims.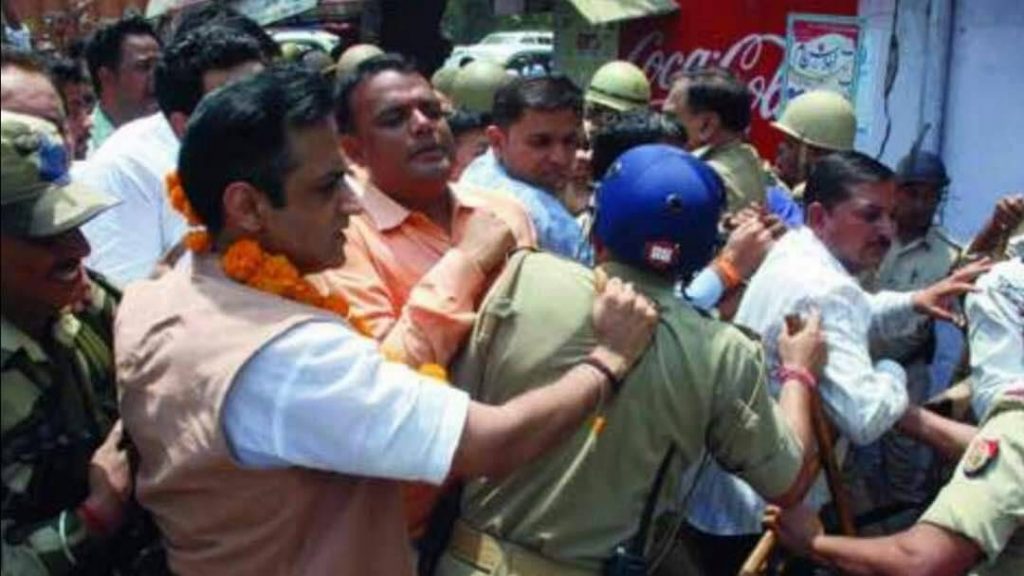 Police and administration intervened but MP Raghav Lakhan Pal, his brother Rahul, former MLA Rajeev Gumber and their supporters started stone pelting over police and several policemen got injured during the same. Commissioner MP Agrawal's car was broken down and SSP Lav Kumar's office and home were hijacked while his family was still inside.
The whole incident is the first case of staged violence under the nascent regime of Yogi Adityanath.
SUPPORT TWOCIRCLES
HELP SUPPORT INDEPENDENT AND NON-PROFIT MEDIA.
DONATE HERE